Chocolate Swig sugar cookies – easy to make and absolutely amazing. These soft baked sugar cookies may just be the best sugar cookies I've ever tried!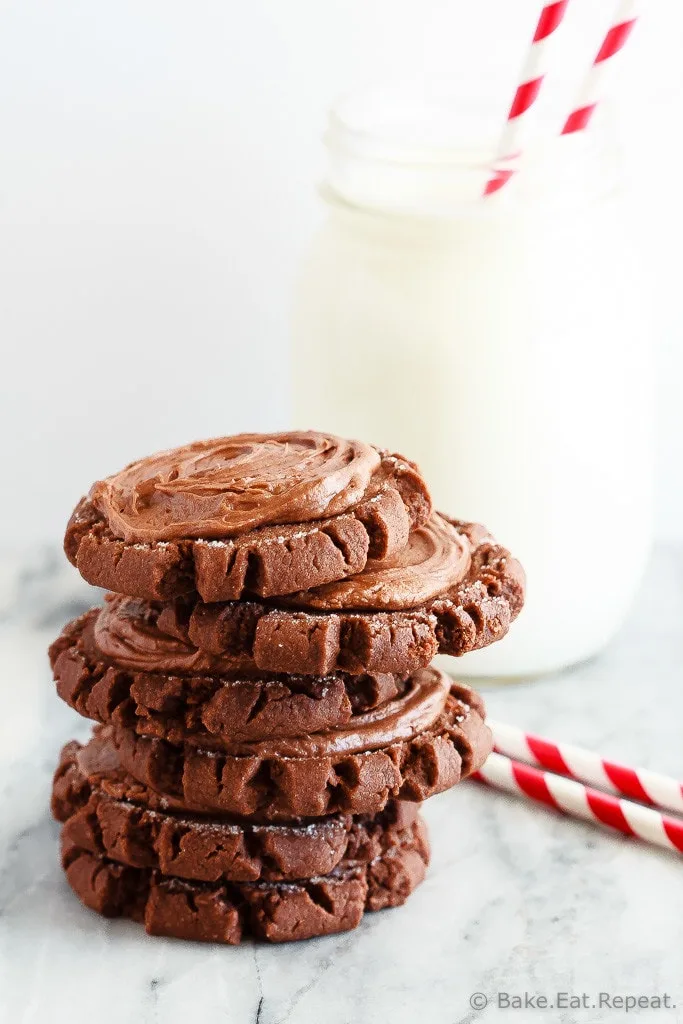 So I've mentioned before that I don't really like sugar cookies. Actually I think I've said that many, many times in my life.
Well….I'm changing my tune. I sort of came around when I made these Swig sugar cookies last year. They were really good (and clearly you all agree, because that recipe has been crazy popular!), but they're still not a cookie I'd make when craving cookies. I always go for chocolate when I try to decide what kind of cookie to make. Usually chocolate chip. Because chocolate chip cookies. They're the best.
But now I might be a little bit torn. Because these chocolate Swig sugar cookies are pretty freaking fantastic. Soft, chewy, chocolatey cookies that take minutes to mix up. And there's no rolling and cutting out of shapes (which I hate), and no chilling time (which is annoying when you want cookies).
And so much chocolate. Which is a winner.
Seriously, if you have tried these Swig sugar cookies (and loved them!), you need to try this chocolate version.
It's even better.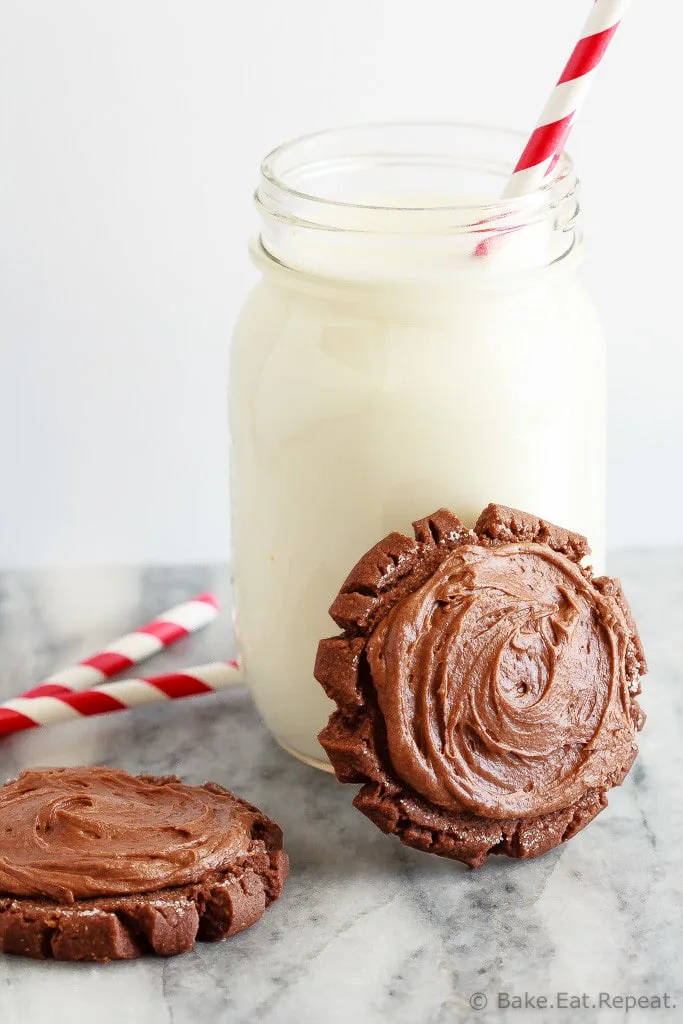 Of course, that's coming from someone that doesn't really think cookies are worth it unless there's chocolate involved (except for these Raspberry Lemon Cookies – they're pretty fantastic for a chocolate-less cookie), and these are VERY chocolatey cookies.
Although you can definitely nix the chocolate frosting on top and use the original pink (or whatever colour you like) frosting from the original Swig sugar cookies recipe. We made half with each kind of frosting, and then added some sprinkles to some of them to make them fun for Valentine's Day. Cause kids like sprinkles.
And then I promptly packaged up the rest of the cookies to send in to the school for Valentine's Day treats for the kids.
Because chocolate treats like this definitely don't need to stay in my house. That's far too dangerous.