These peppermint pinwheel cookies are perfect for Christmas! Chocolate and peppermint swirled sugar cookies that are so easy to make!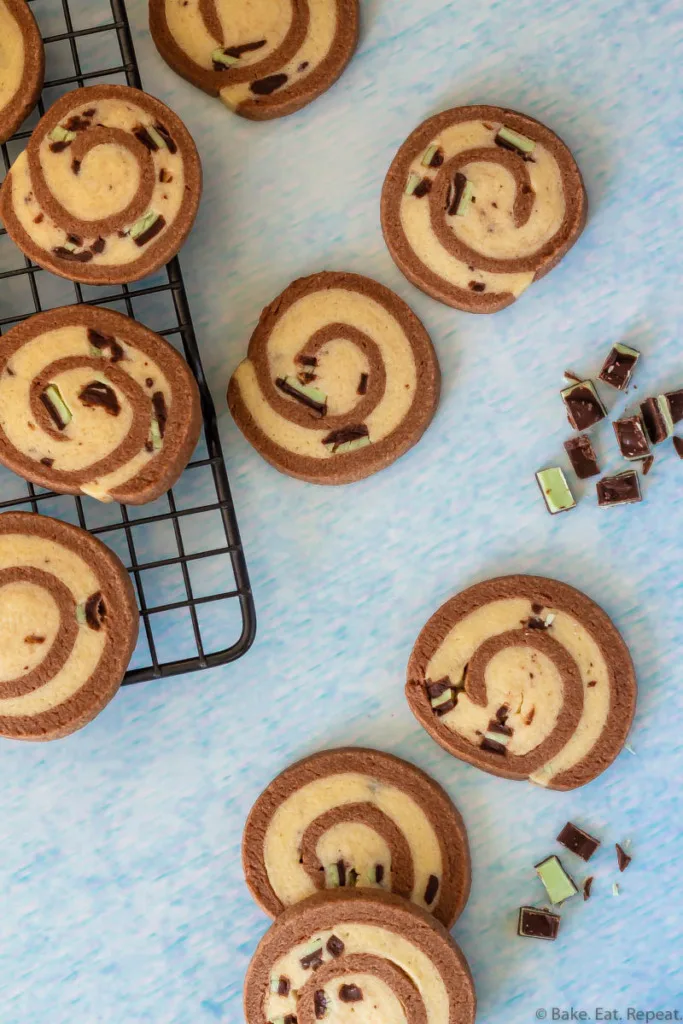 Christmas isn't complete without these peppermint pinwheel cookies.
Every year it's one of the first cookies my kids request when I ask them which Christmas cookies we absolutely NEED to make.
And I kind of agree with them.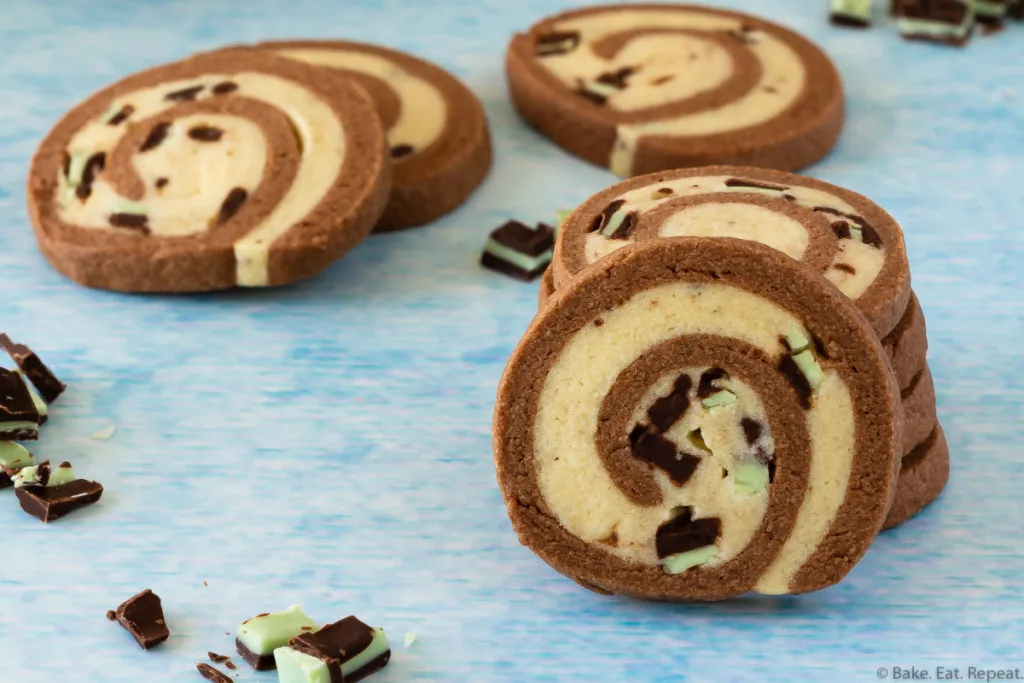 You just can't go wrong with peppermint and chocolate. It's one of my favourite combinations.
These peppermint pinwheel cookies will continue to be made every single Christmas for a long time I think. They're delicious!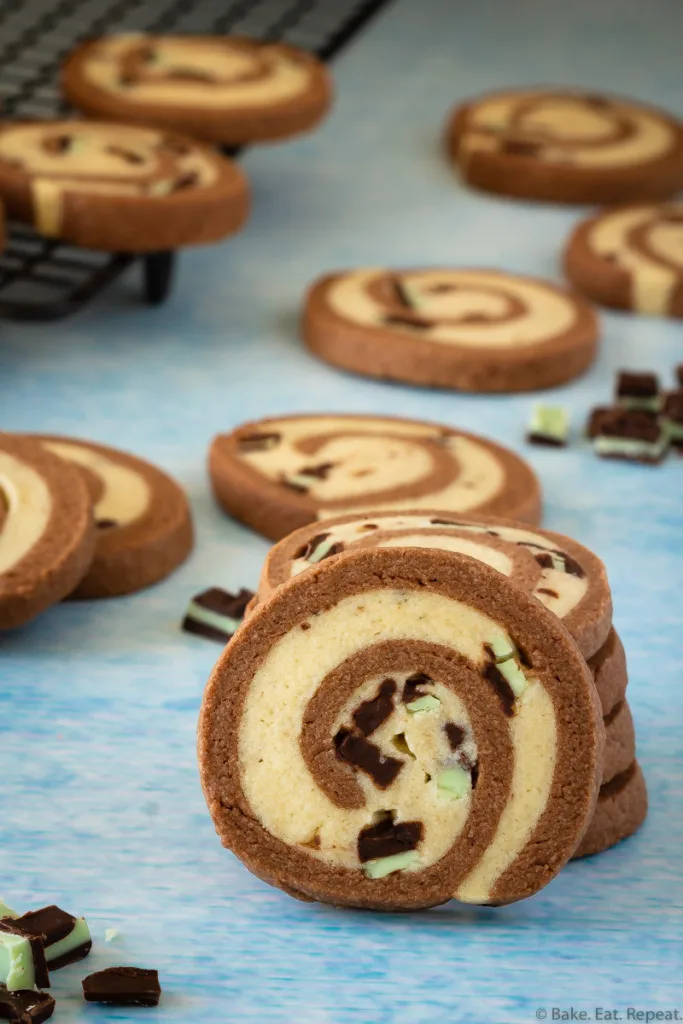 What are pinwheel cookies?
Pinwheel cookies look fancy, but are really very easy to make.
They are basically just sugar cookies, but with colour and/or flavour added to half the dough.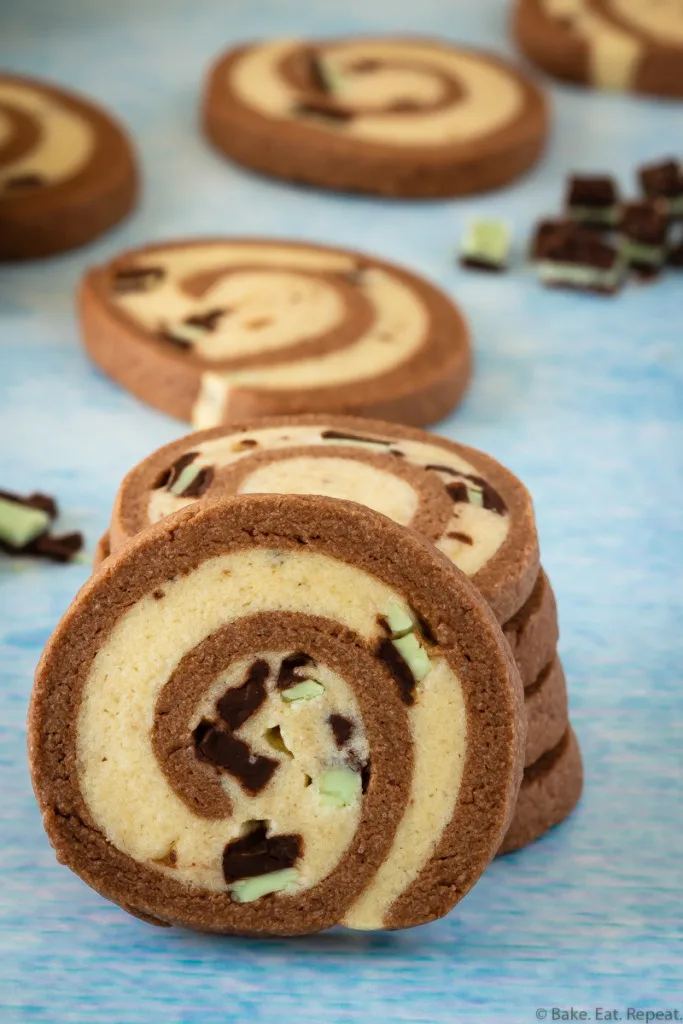 Roll out each half of the dough into a rectangle, place the two rectangles together, and roll them up into a swirled log.
Then all you need to do is chill the dough before slicing it and baking the cookies.
So there's a few steps, but they are really very easy to make!
How thick should I slice my pinwheel cookies?
I slice these peppermint pinwheel cookies about 1/4″ thick.
Any thinner than that and they tend to go a bit crunchy instead of staying soft and chewy in the middle with crisper edges.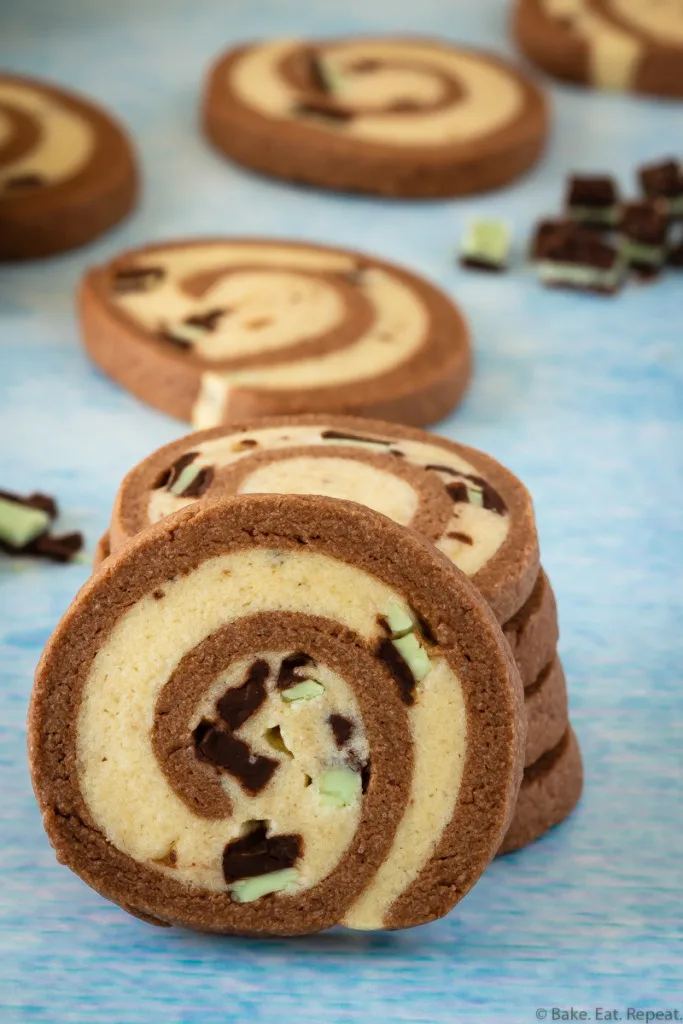 How to make Peppermint Pinwheel Cookies:
After rolling out both pieces of cookie dough into a rectangle, stack them on top of each other and then trim the edges to make a rectangle with smooth sides. This just makes it easier to roll the dough up into an even cylinder.
Make sure to chill the rolled up cookie dough for at least two hours (or overnight) before slicing and baking the cookies. They will spread more in the oven, and be more difficult to slice evenly, if you try to slice and bake immediately.
If you can't find Andes mint chocolates, mint chocolate chips are a good substitution.
Here are some more great Christmas cookies for you: