These lacey cookies are surprisingly easy to make – made with ground pecans and drizzled with chocolate, you will have a hard time eating just one!
Have you ever had a lacey cookie?
I had them for the first time when visiting my in-laws a couple of summers ago. They had this package of cookies from Costco – lacey cookies with one side coated in milk chocolate. Oh. My. Goodness. Best cookies ever. Except that they're impossible to walk past without taking one!
After having them there, of course I started noticing these cookies every single time I went to Costco. A giant container of the most delicious cookies ever, calling my name while trying to buy my groceries. So annoying.
So I did what any normal person would do and decided to try making them. At least I can make a slightly smaller batch that way, and go with a drizzle of chocolate instead of totally coating them. Way healthier that way. Right? Well, I can pretend at any rate.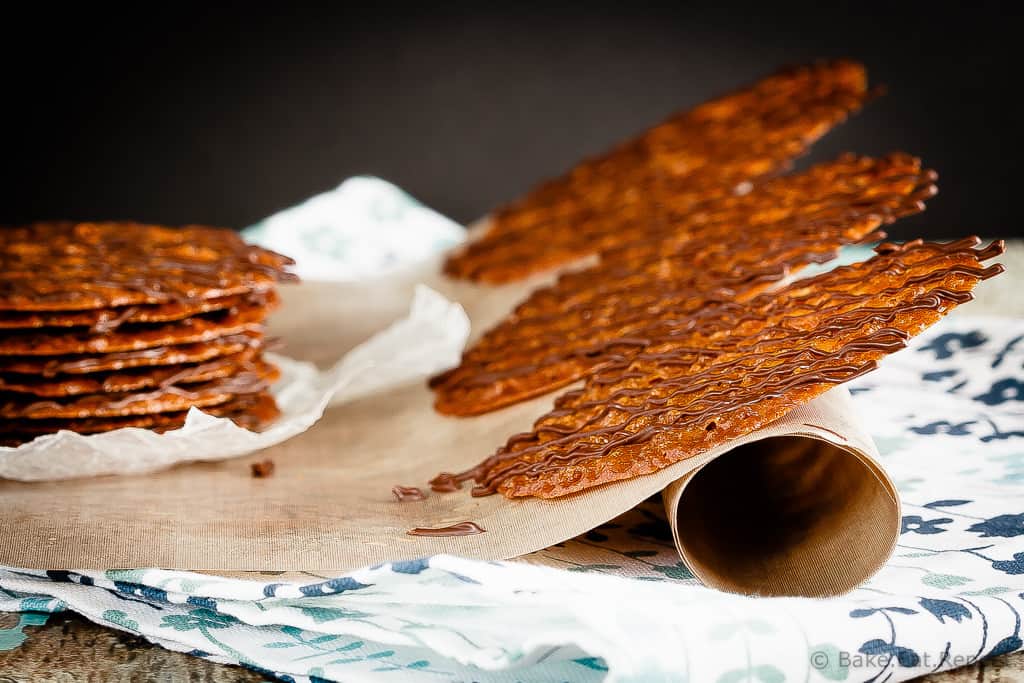 Lacey cookies look so fancy, don't you think? Crispy, sweet, thin, wafer-like cookies that taste a bit caramel-y but aren't overly sweet or sticky. They're so delicate looking and all the little holes make them look kind of fancy. Just me?
Whether you think they're fancy or not, you'll definitely agree with me that they're super easy to make and oh so tasty. I was really surprised at how easy these were to make. It's a super simple batter that comes together in a matter of minutes on the stovetop, and then all you do is drop it by the teaspoonful on a cookie sheet and bake. They spread out into these super thin, crispy cookies that look like lace. My kids thought it was a little bit magical.
You could totally coat one side of the cookies in chocolate instead of just drizzling it if you want. That would definitely taste fantastic – I'm not ashamed to admit that it's sheer laziness that prevented me from doing just that. Drizzling is just so much faster and easier. I mean it looks prettier. That's it.
It's all about the looks – because fancy cookies need to be pretty.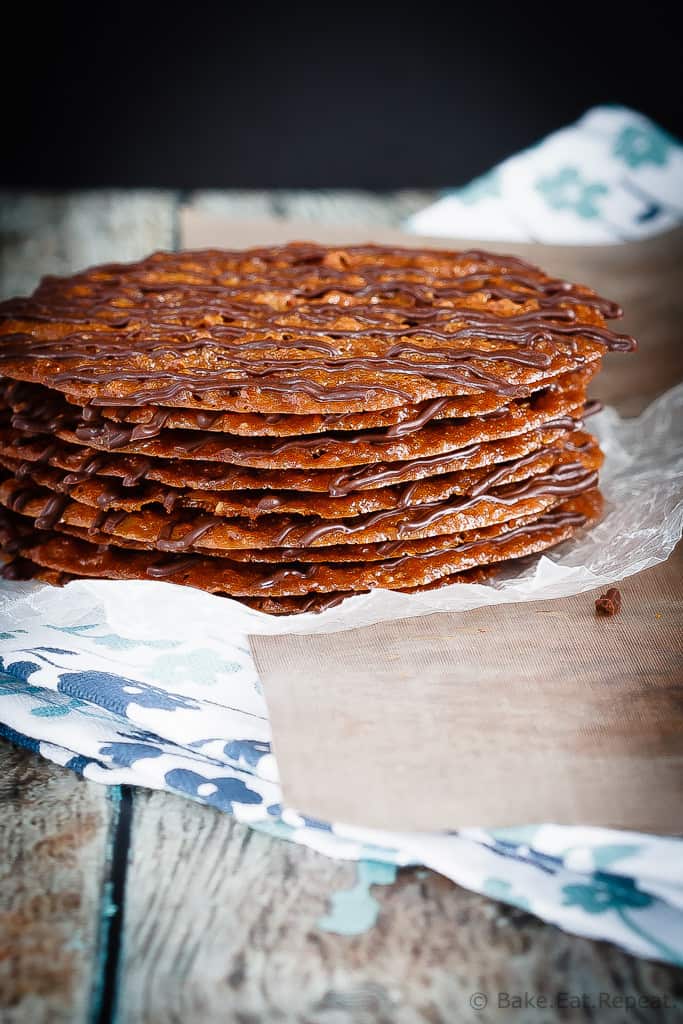 I've also shared this Lacey Cookies Recipe over on Food Fanatic.