Easy to make homemade thin mints that are just like the real thing – crisp, slice and bake chocolate mint cookies coated in chocolate – they're amazing!
Watch how to make Homemade Thin Mints here: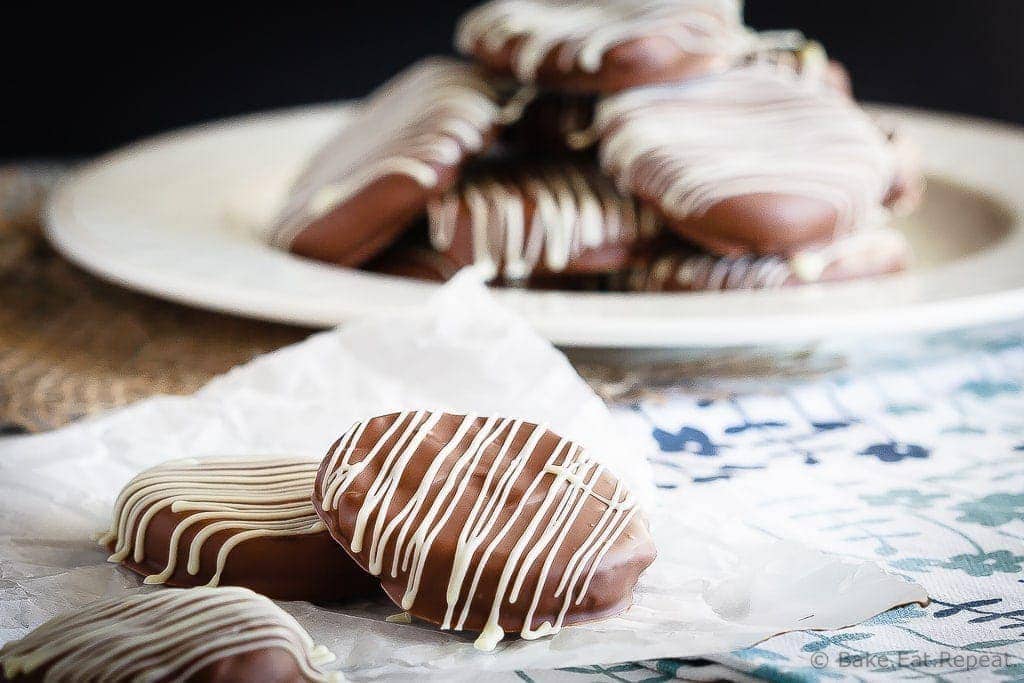 Who loves thin mints?  I know I do.  What's not to love about crisp, mint chocolate cookies coated in more chocolate?
We go through those boxes of cookies at a ridiculous rate.  They never last long.
It's probably a little bit dangerous that I know how to make them.  Especially since it's not that hard at all.  There are a few steps, there's some chilling time, and all the dipping in chocolate – so it takes a little time to make them, but none of the steps are difficult.
And then you have homemade thin mints sitting in your freezer for whenever you have a craving for a minty, chocolate-y cookie.  Or am I the only one that gets those cravings?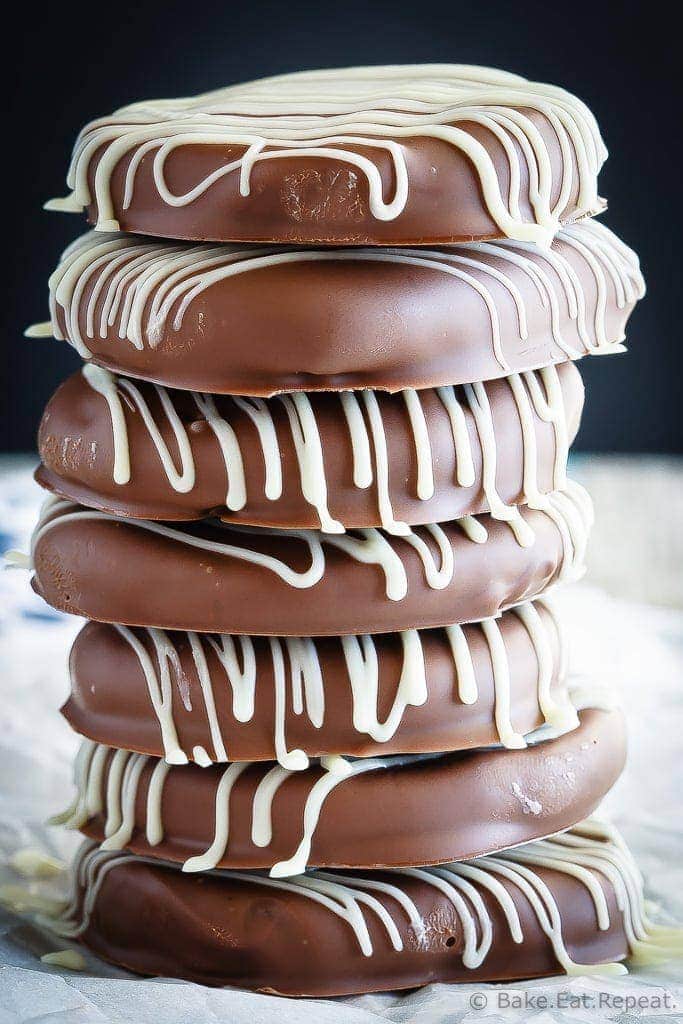 I definitely have a thing for the mint and chocolate combination though.  These chewy chocolate mint chip cookies might be some of my favourite cookies ever.  And this chocolate mint popcorn?  Amazing.  Although I'm pretty sure I just said that about these homemade thin mints so…you can take that however you like.  I like mint and chocolate together?
These homemade thin mints are amazing though.  The dough mixes up quickly, and then you just shape it into two logs so that you can quickly slice and bake the cookies after chilling the dough.  If it's possible to do a slice and bake cookie rather then rolling out the dough and cutting out shapes I will always take that option.  It doesn't even matter to me that they aren't perfectly round then – you always end up with that slightly flattened side, but the ease of making them wins over perfectly round cookies!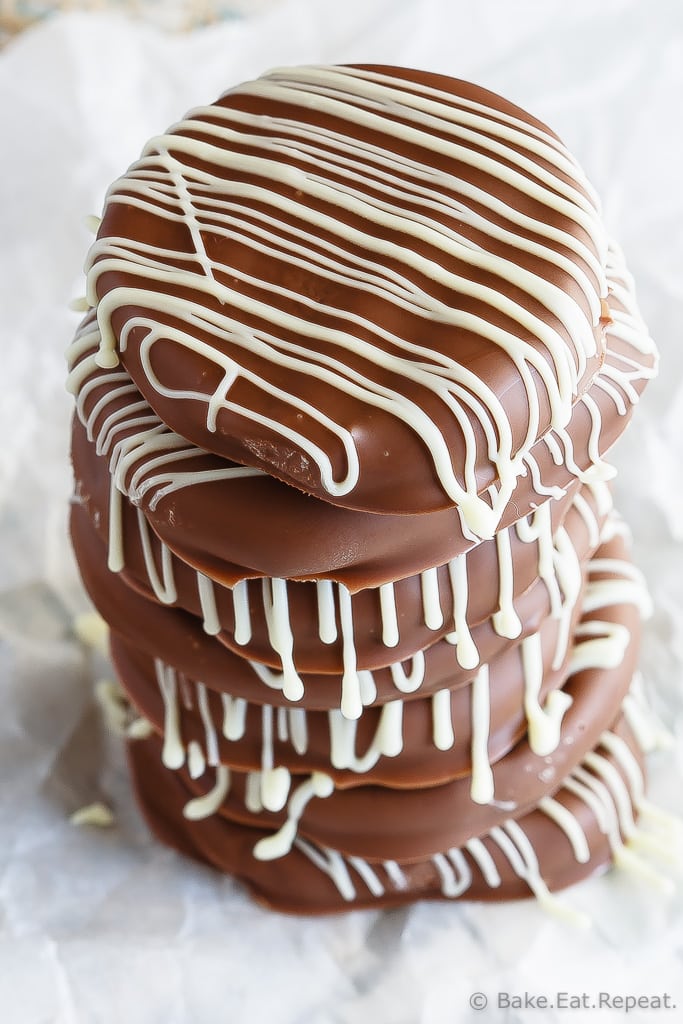 Then you just dip the cooled cookies in melted chocolate and let it set.  I drizzled mine in white chocolate, for the sake of prettiness, but obviously you don't have to.  You could throw sprinkles on top instead if you want.  Or just leave them plain.  They're fantastic however you choose to make them.
Especially straight out of the fridge.  Amazing.