These glazed cranberry almond bars are the perfect addition to your Christmas cookie tray. Pretty, festive, and so easy to make, everyone will love them!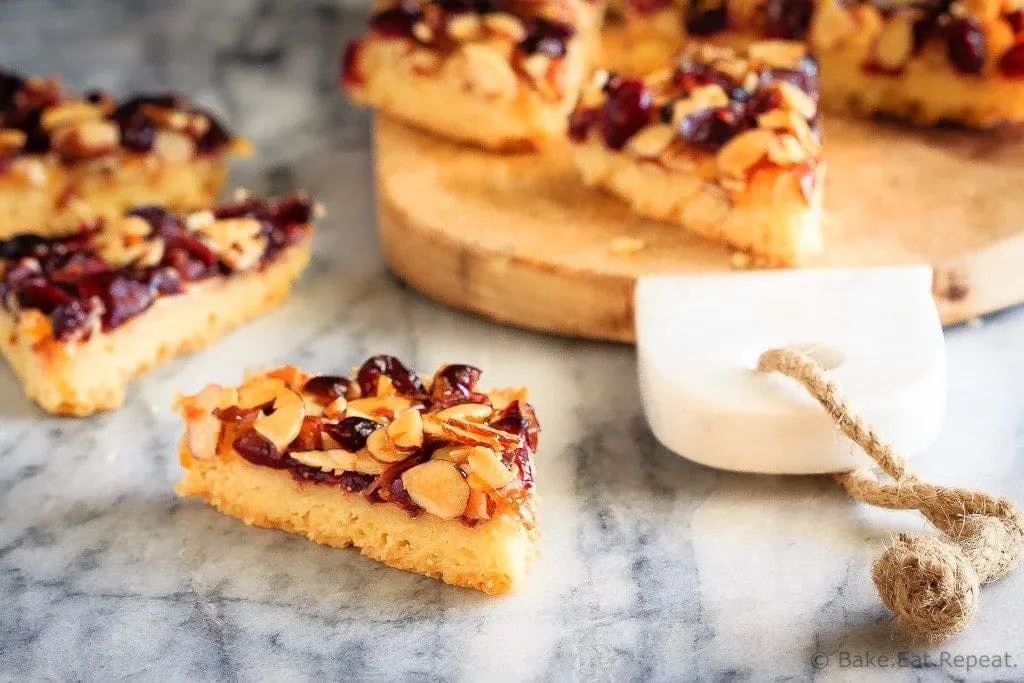 Disclaimer: This post has been sponsored by Natrel and I have been provided with product and compensated for my time. All opinions are, as always, my own.
Ah, Christmas baking. I believe I do far too much of it. Hopefully I'm not the only one with a freezer full of baking right now!
Baking is definitely one of those things that I look forward to doing every single Christmas season though. There are so many treats that I love to make every year, and only make at Christmas time, so I really enjoy doing all that baking.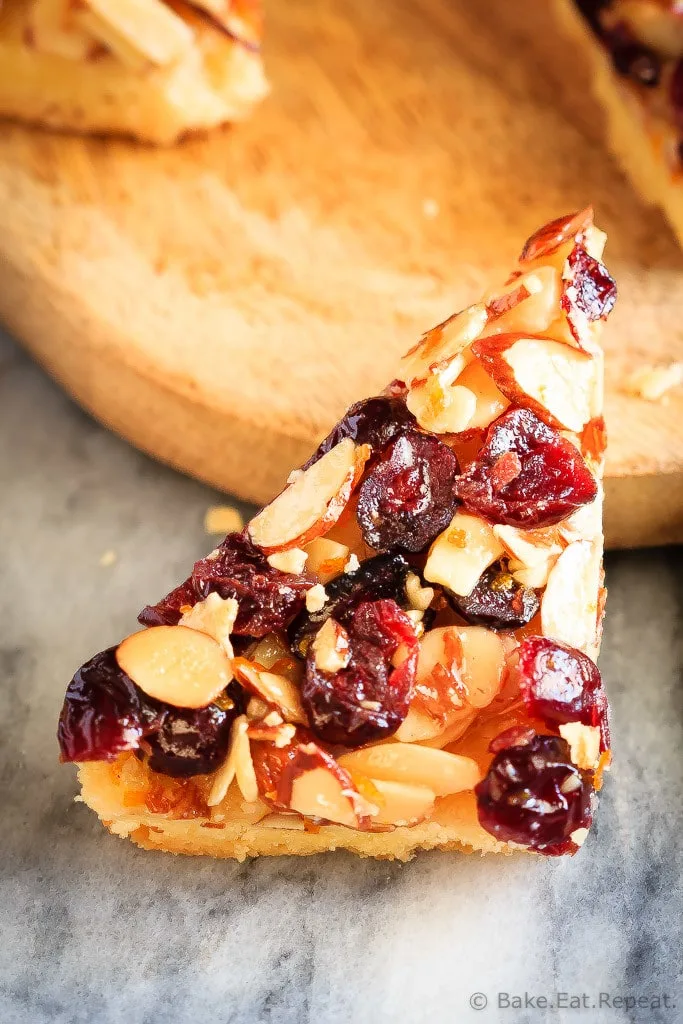 It's the one time a year that I use sugar and butter with abandon and don't feel even a little bit guilty about it!
So I was quite excited when I was given the opportunity to take part in Natrel's holiday campaign to spread joy this year – Natrel's Greatest Dessert Exchange. Come up with a Christmas dessert recipe using one of their new butter products (organic and lactose free butters) and share it with someone? Yes, please.
Both of Natrel's new butter products are made with only two natural and high quality ingredients – cream (either organic or lactose free) and sea salt. The lactose free butter is the first one of its kind available in Canada. You can find it in stores in Quebec, Ontario and the Atlantic provinces. You can find the organic butter in Quebec and Ontario. It only uses cream from dairy farms that follow organic farming principles. I loved both of these butters, and enjoyed baking with them.
As I said, I love baking at this time of year, and I love giving that baking away too. My kids teachers can pretty much always expect homemade food gifts at Christmas, and baking is inevitably what I bring to every single Christmas party or gathering of any kind. It never even occurs to me to bring something else!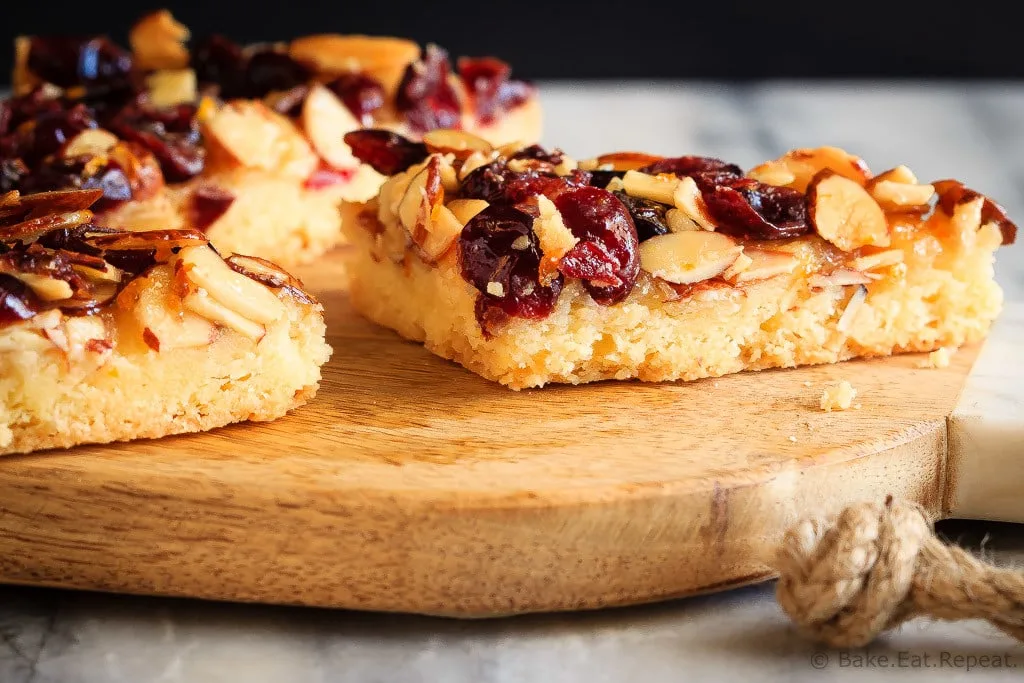 These glazed cranberry almond bars have been percolating in my mind for about a year now. I am so glad that I finally created them! They have a buttery shortbread base covered with dried cranberries and sliced almonds in a sweetened, orange flavoured glaze.
These glazed cranberry almond bars are absolutely amazing and super easy to make. They're a great way to spread some joy this season!