These mint chocolate chip cookies are the perfect treat! These soft and chewy cookies are quick and easy to make and everyone loves them!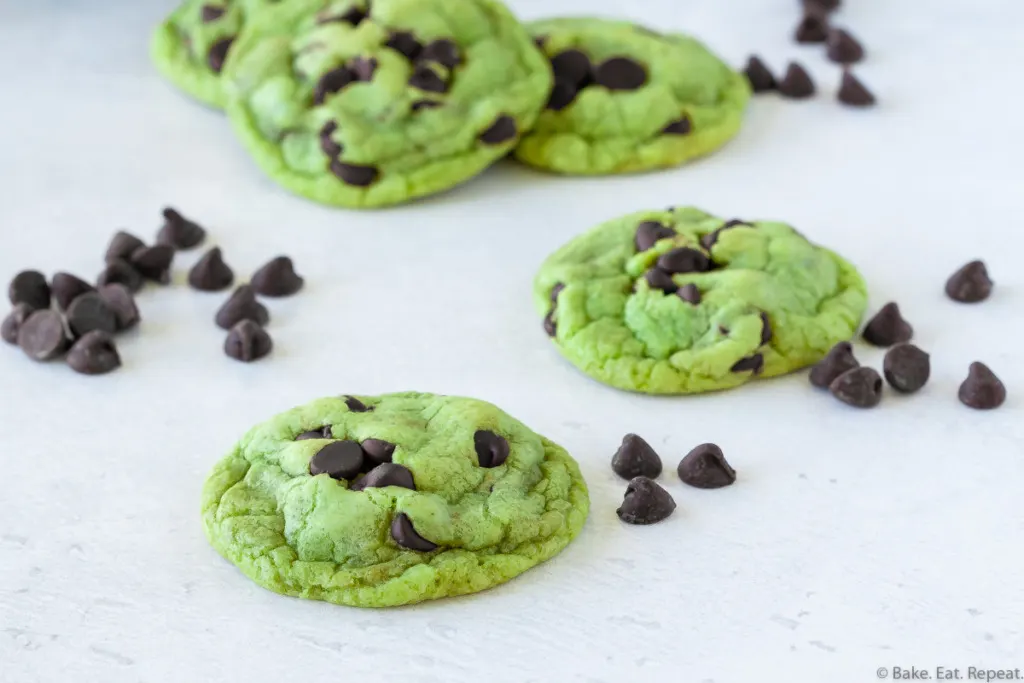 Soft and chewy chocolate chip cookies are probably my favourite kind of cookie.
But these chewy mint chocolate chip cookies run a close second.
That peppermint and chocolate combo is really just the best thing ever.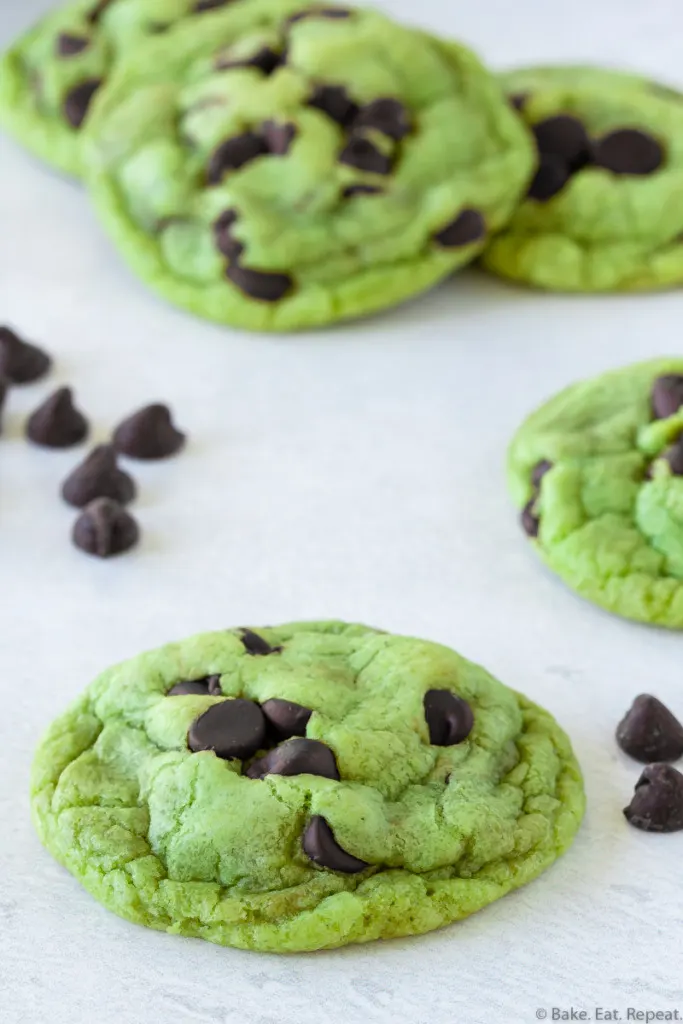 Especially at Christmas. Peppermint chocolate treats just need to happen at Christmas time.
Although these particular cookies also need to be made for St. Patrick's Day every year.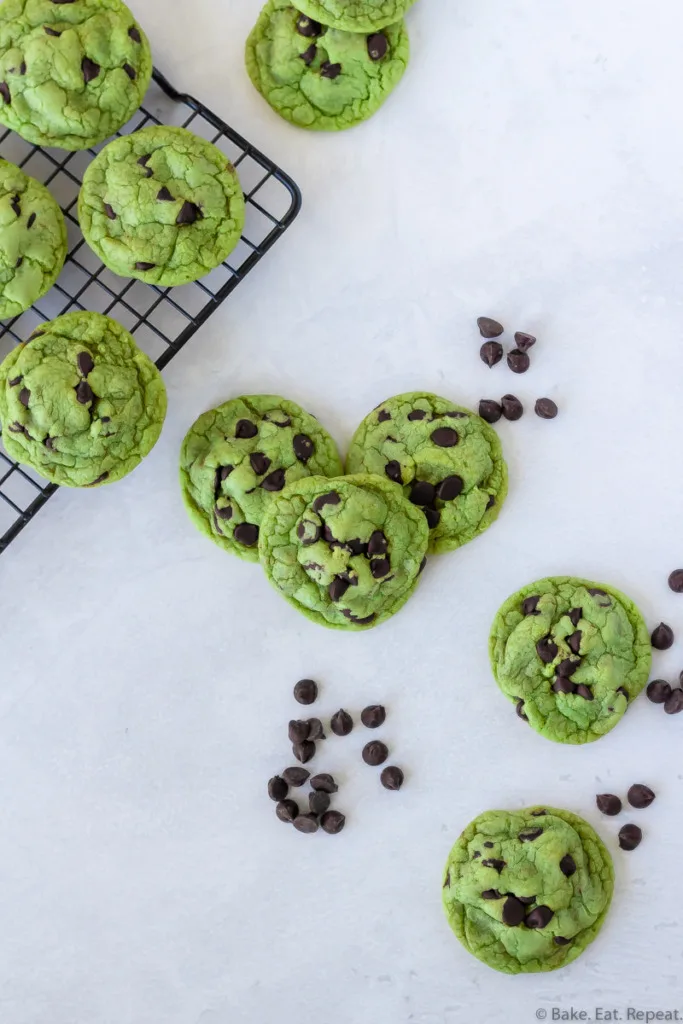 They're green. The kids don't think March is complete without green, mint chocolate chip cookies and I'm kind of okay with that.
Any excuse for chocolate chip cookies.
How do you make mint chocolate chip cookies from scratch?
Mint chocolate chip cookies are very easy to make from scratch.
Cream some butter and sugar together, mix in an egg and some peppermint extract, add the dry ingredients and mint chocolate chips, and bake up some tasty cookies.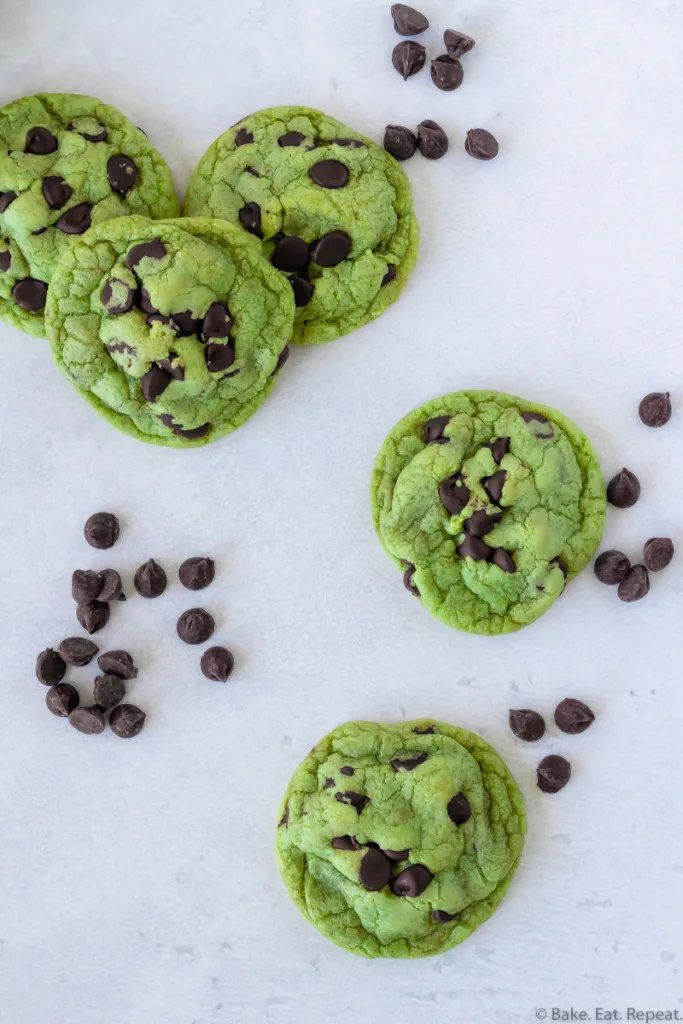 This recipe doesn't even require you to chill the cookie dough before baking it.
You can have these cookies scooped out onto a baking sheet before the oven is even heated up. They're that easy.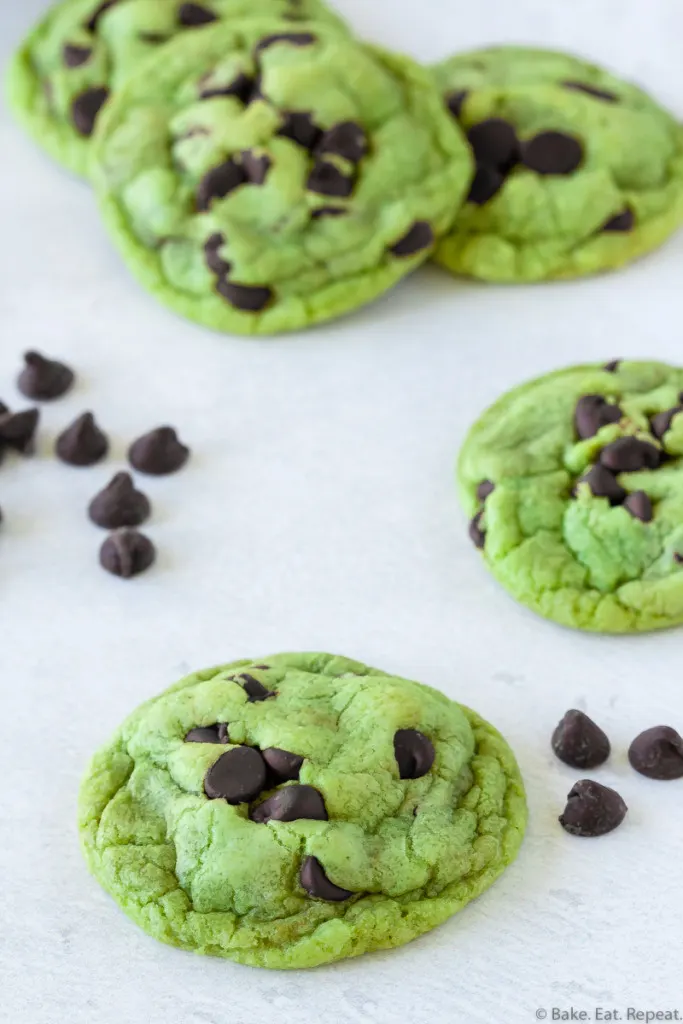 Where do I find mint chocolate chips?
Mint chocolate chips are usually found in the baking aisle at the grocery store, although I have had trouble finding the mint flavoured ones lately.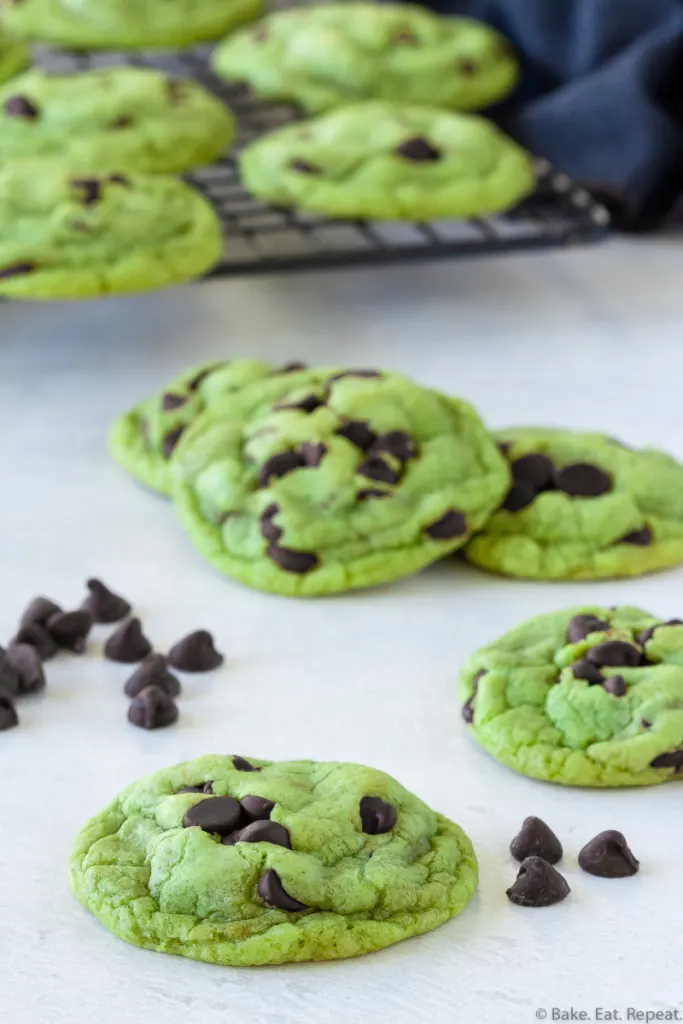 If you can't find them, regular semi-sweet chocolate chips are fine to use as a substitution. The mint extract will still give plenty of mint flavour to the cookies.
You can also replace them with chopped Andes mints (layered mint chocolates) or Andes chips if you can find those.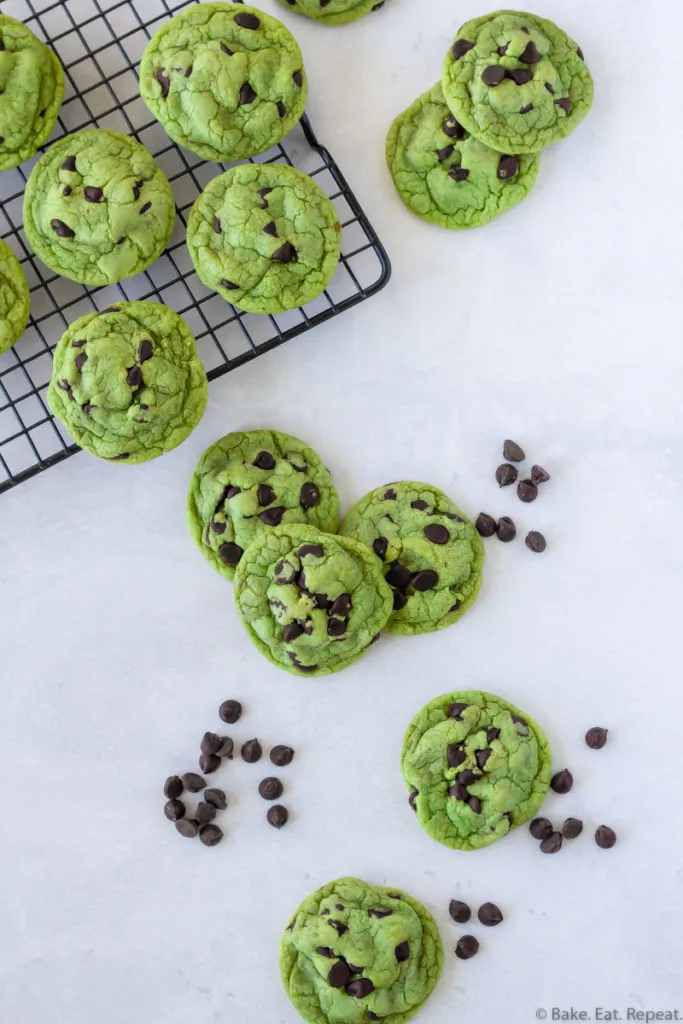 How to make Mint Chocolate Chip Cookies:
I use a 1.5 tablespoon cookie scoop to portion out the dough for these cookies. If you don't have one, you can just scoop out approximately 1.5 tablespoons of dough and roll it into a ball with your hands.
You don't need to chill this cookie dough before baking it. If you want your cookies to be a bit thicker, you can chill it for an hour before baking, but I don't find it makes enough of a difference to bother.
The green food colouring is optional. It doesn't change the flavour of the cookies at all, but my kids like having green cookies, so I typically add it!
Here are some more great cookie recipes for you: