These slow cooker Italian meatballs are so quick and easy to make, for the perfect weeknight meal that the whole family will love!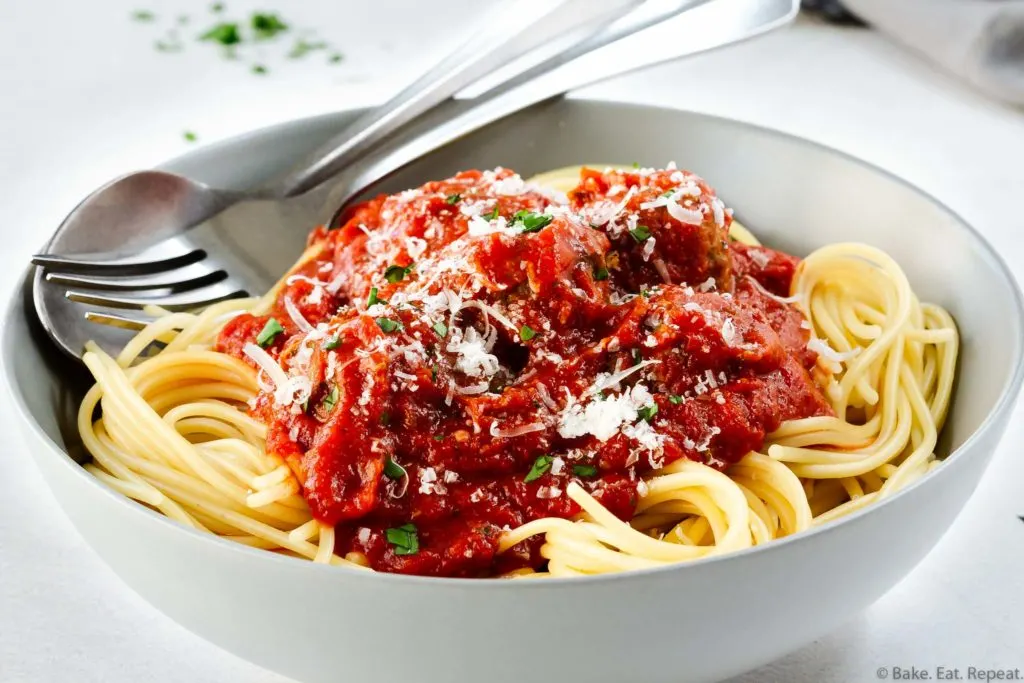 These slow cooker Italian meatballs, served over hot spaghetti, were a huge hit with my family. Spaghetti and meatballs always disappear quickly around here!
The Italian meatballs are super quick and easy to make. They're baked instead of pan fried, so you don't have to stand and watch them, just toss them in the oven for 15 minutes. And they can be frozen for later if you want to make extra while you're at it.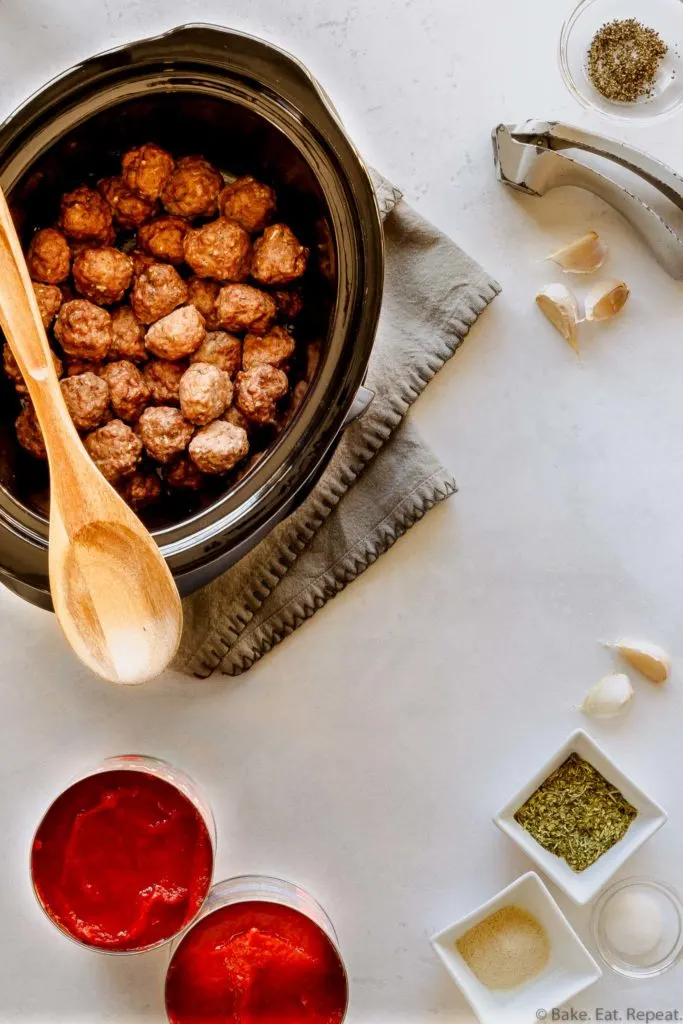 And, if you want to make this meal super easy, you can use store bought frozen meatballs instead. But I highly recommend making them yourself – they taste better and are so easy to make!
The marinara sauce is just a dump and go recipe that you can have in the slow cooker with the meatballs in minutes.
This is such and easy, and tasty, dinner recipe. It's perfect for those busy weeknights!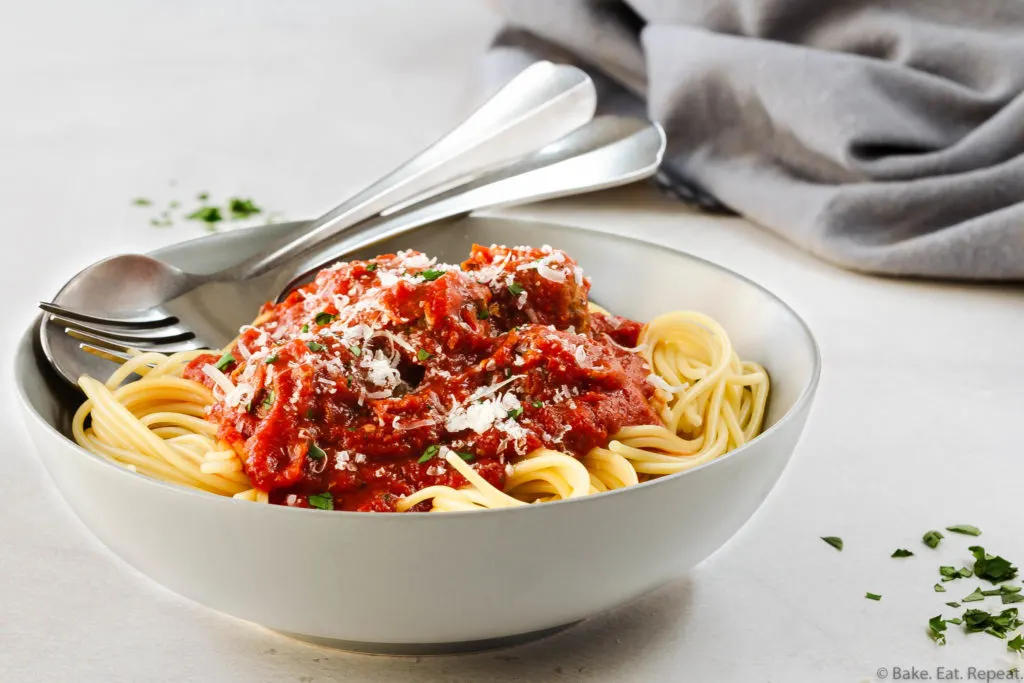 Can you cook frozen meatballs in a slow cooker?
Yes, you can cook frozen meatballs in a slow cooker. As they are already cooked through, you don't need to worry about the usual food safety concerns with putting frozen meat into the slow cooker. So the slow cooker is a great way to warm them up.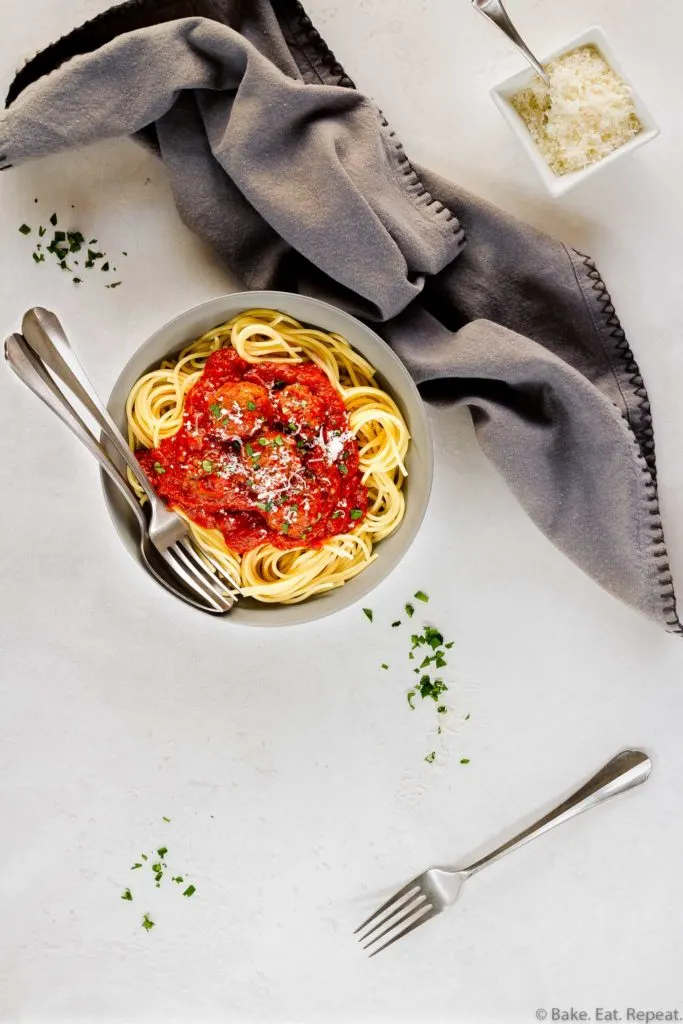 For this recipe, you can use store bought frozen meatballs if you like. Or you can use the included recipe for Italian meatballs. These meatballs are very easy to make and taste fantastic.
You can also freeze these meatballs after baking them and use them in this slow cooker recipe in the future. I like to make a double recipe of meatballs when I make these, and freeze half of them for later.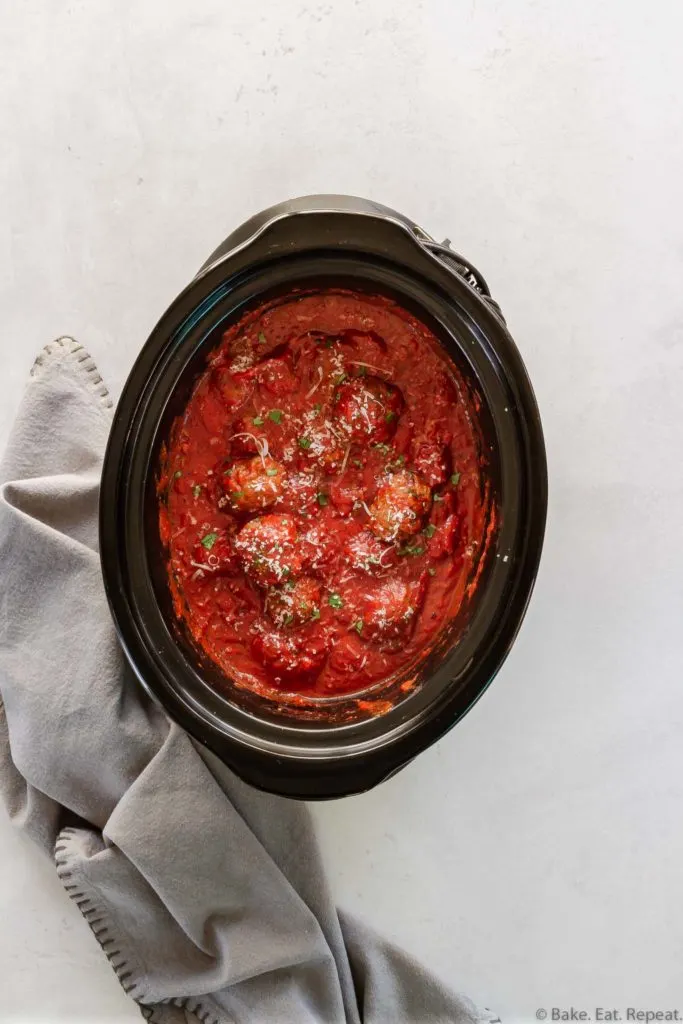 Can I use panko instead of breadcrumbs in meatballs?
You can definitely substitute panko for regular breadcrumbs in these meatballs. If I'm in a hurry I do this.
Otherwise I will process a few slices of bread in a food process to get regular breadcrumbs. Either will work just fine here.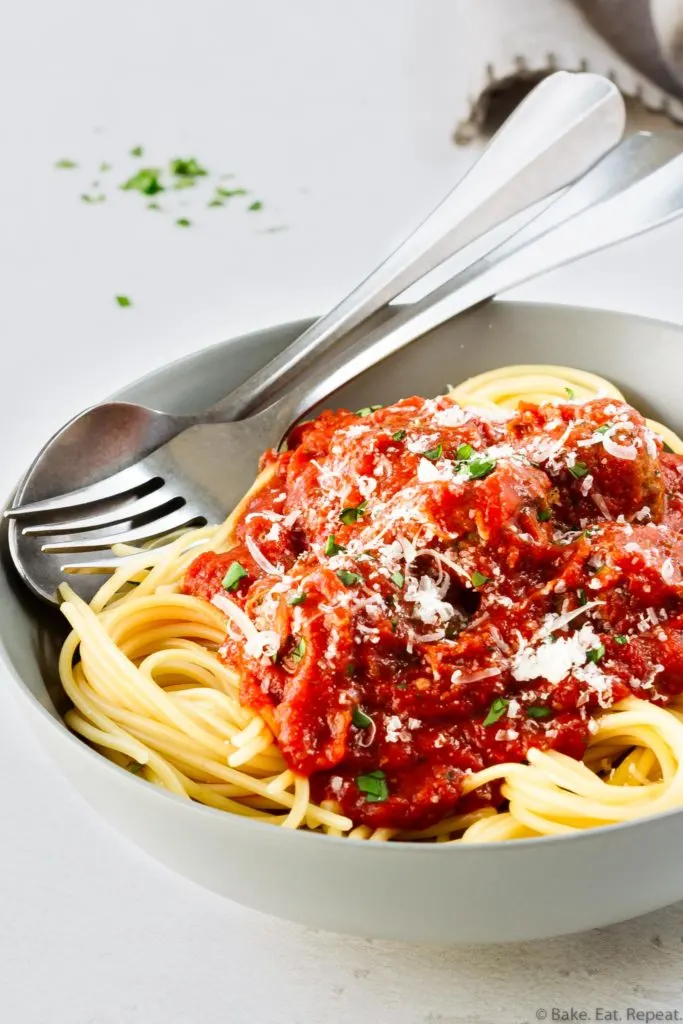 How to make Slow Cooker Italian Meatballs:
Use a cookie scoop (1-1 1/2 tablespoon) to portion out the meat for the meatballs onto a baking sheet. You can then quickly roll them into tight meatballs with your hands. I find this faster and it results in evenly sized meatballs.
Make sure to spray your baking sheet with non-stick cooking spray. Even with the fat in ground beef, meatballs tend to stick to the pan when they're baked.
If you have time, double the recipe for the meatballs and freeze half for later. Let them cool completely after baking and then freeze them in an airtight container or freezer bag for up to 6 months. You can use them frozen in this recipe.
If you are serving these with spaghetti, it's the right amount of meatballs and marinara for one pound (454g) of spaghetti noodles.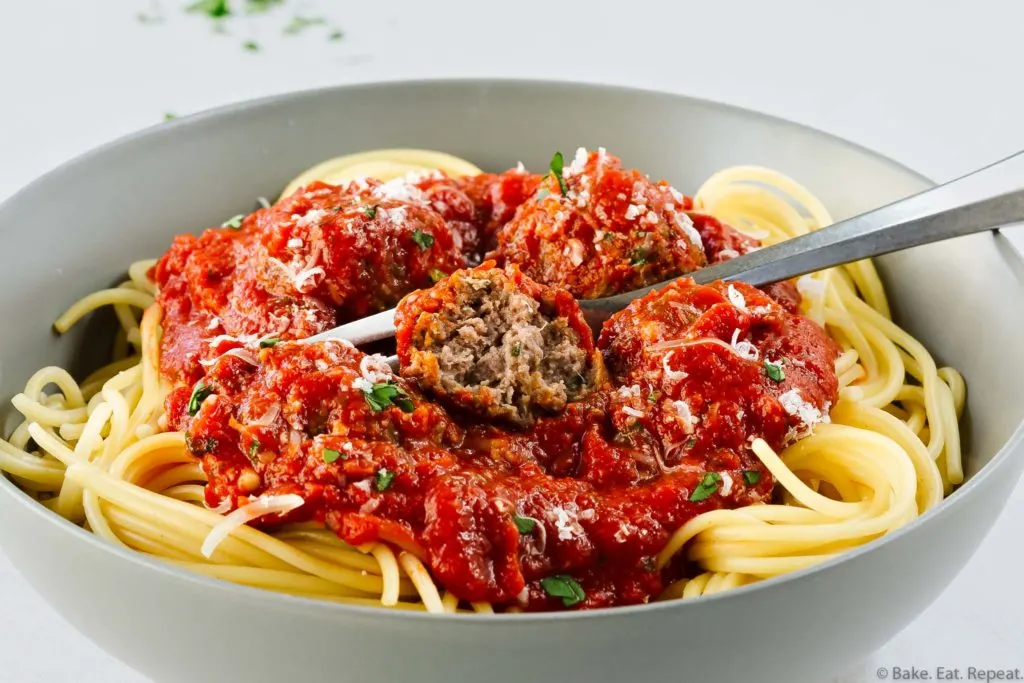 Here are some more great meatball recipes for you:
And here's some more great spaghetti recipes for you: