This Korean ground beef is absolutely fantastic! It's ready in just 15 minutes, and has so much flavour. Everyone will love it!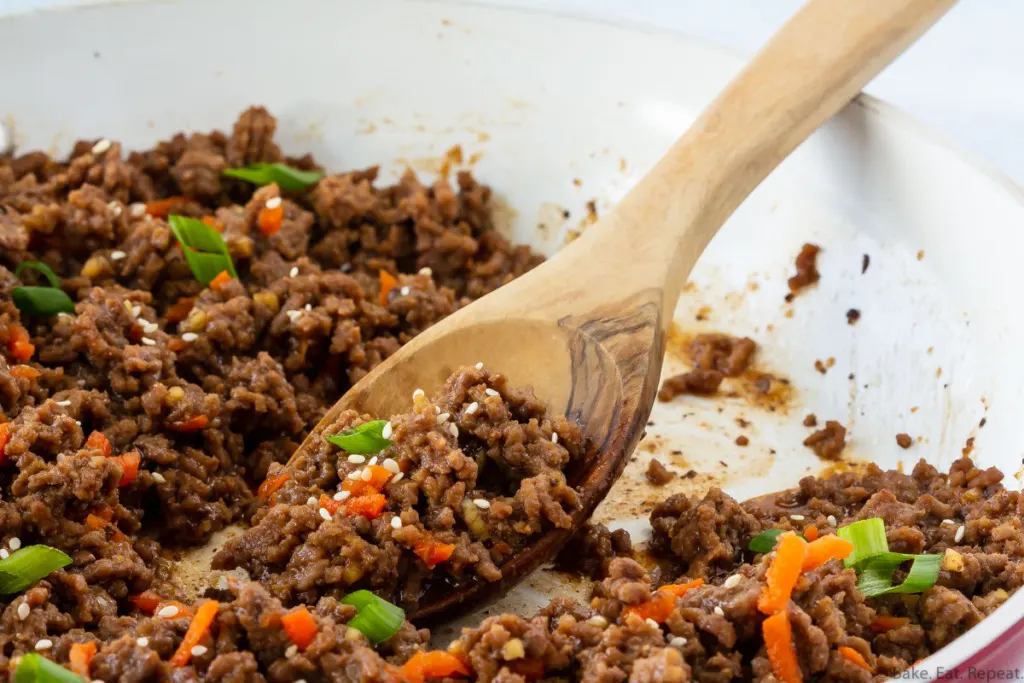 This is not a meal I had had up until a couple of years ago. But it has quickly become a family favourite.
This Korean ground beef is so simple to make, I always have everything I need for it, and everyone loves the flavour.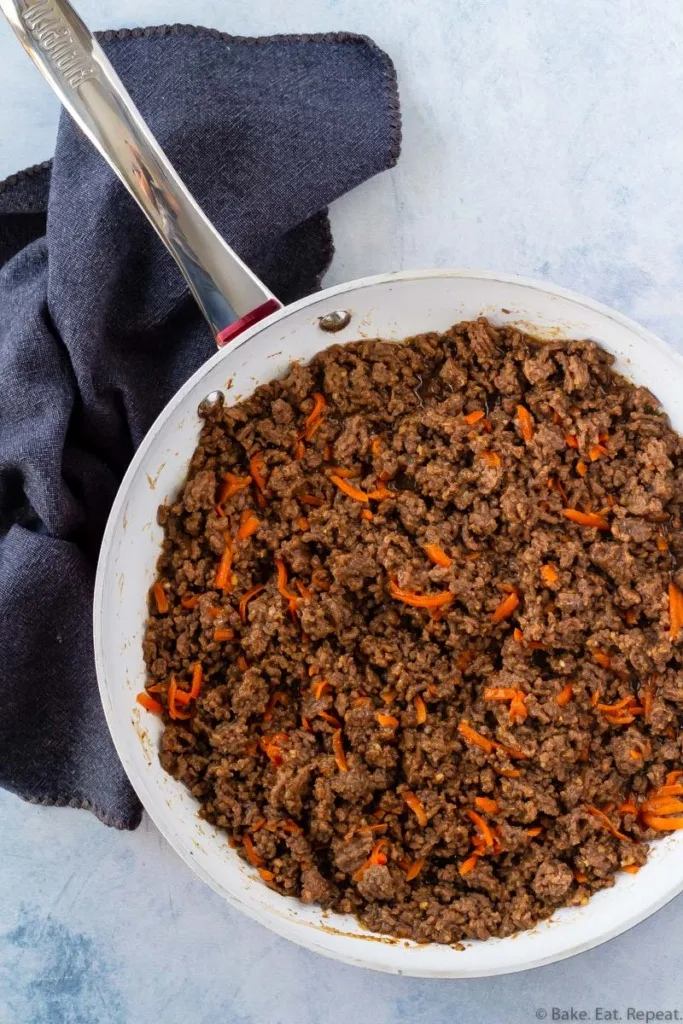 I don't claim any authenticity to this meal. I'm sure authentic Korean beef is different, although I've never had it so can't say for sure!
We have made this with stewing beef as well, which I think is a bit more authentic, but we actually prefer it made with ground beef. Although both are delicious!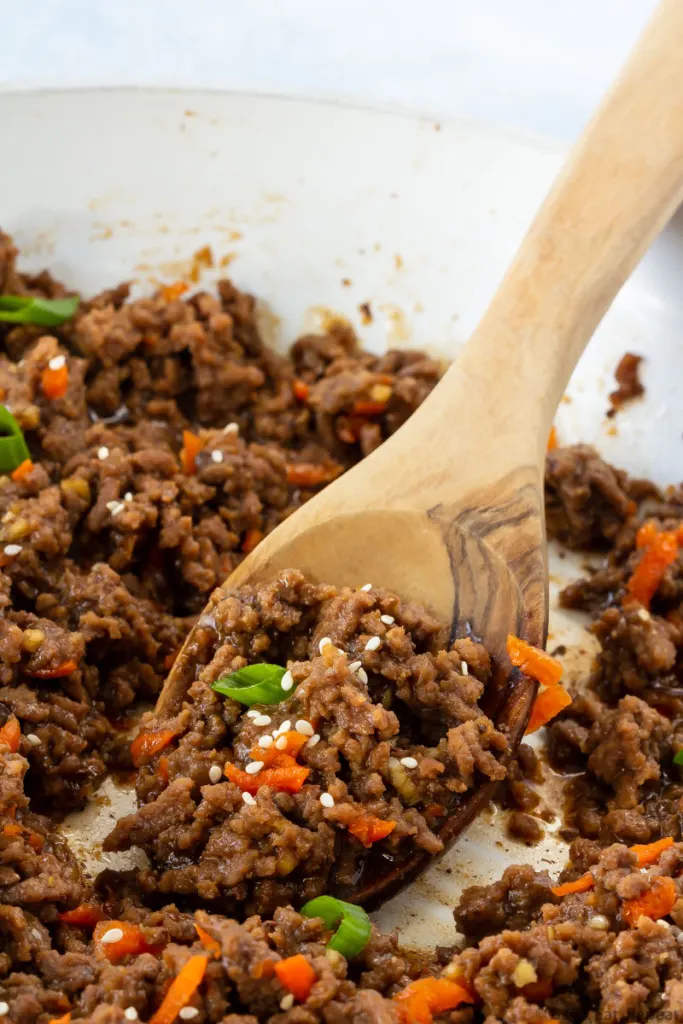 This meal can literally be made in less time than it takes to make the rice to serve with it.
Brown some ground beef, whisk together a very simple sauce, stir it all together and cook for a couple of minutes, and then stir in some shredded carrots. It literally only takes about 15 minutes to get ready.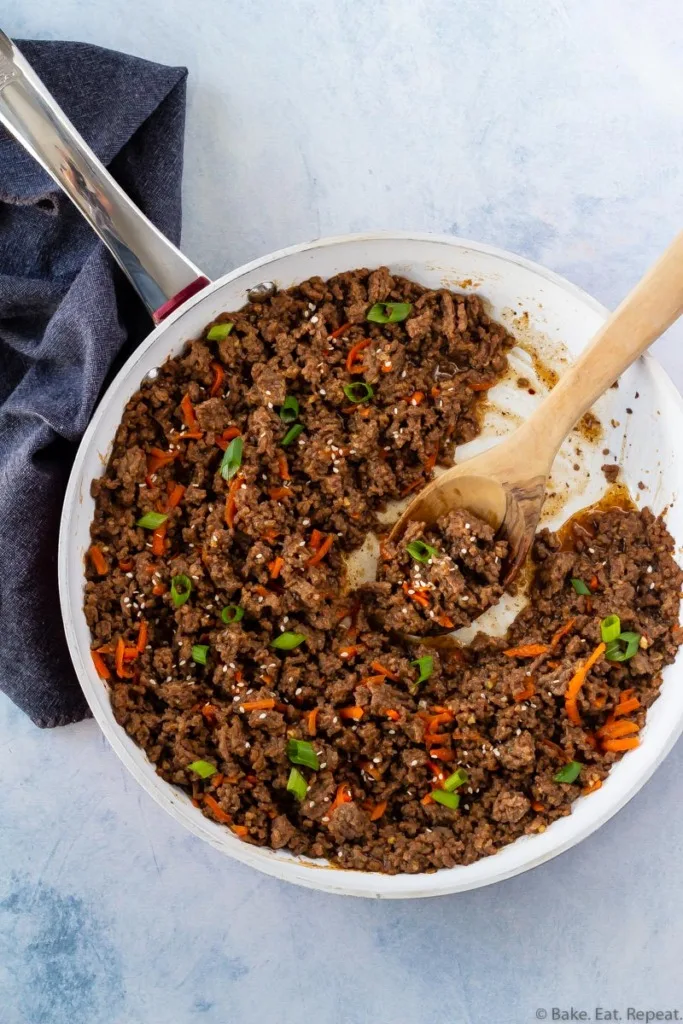 And if that time frame isn't enough to convince you to make this Korean ground beef, then let me just say that the flavour is amazing.
This is one of the tastiest meals I've made lately, and it was also the easiest!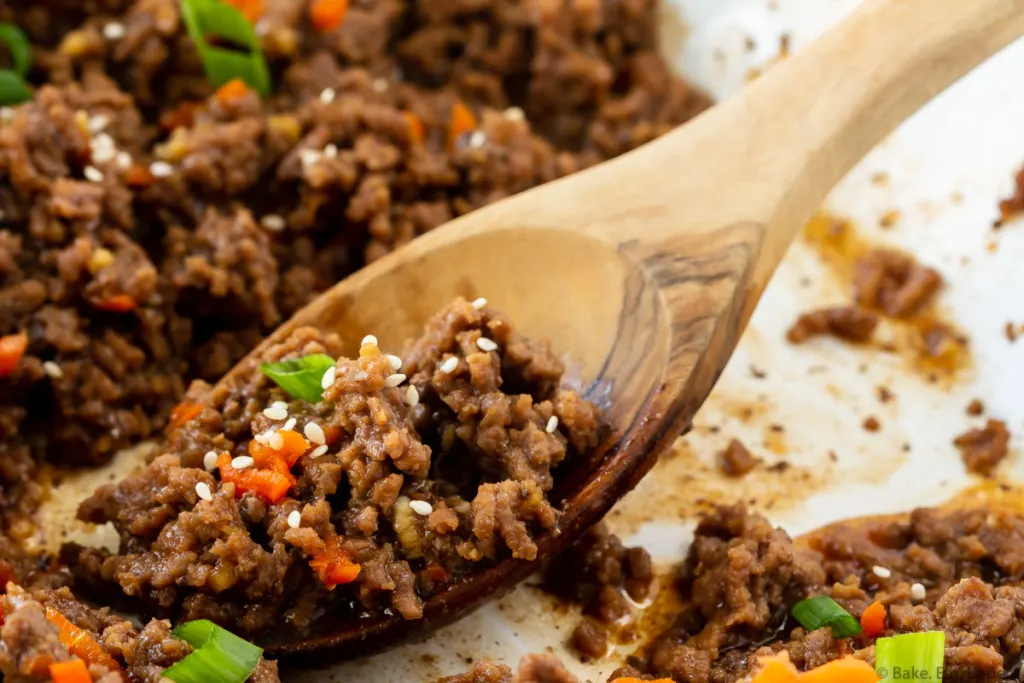 What can I serve with Korean ground beef?
We like this Korean ground beef served over hot rice or quinoa with some steamed broccoli on the side.
This Asian broccoli stir fry also goes very well with this meal, and is quick and easy to make if you want a vegetable side with a little more flavour than just simple steamed broccoli.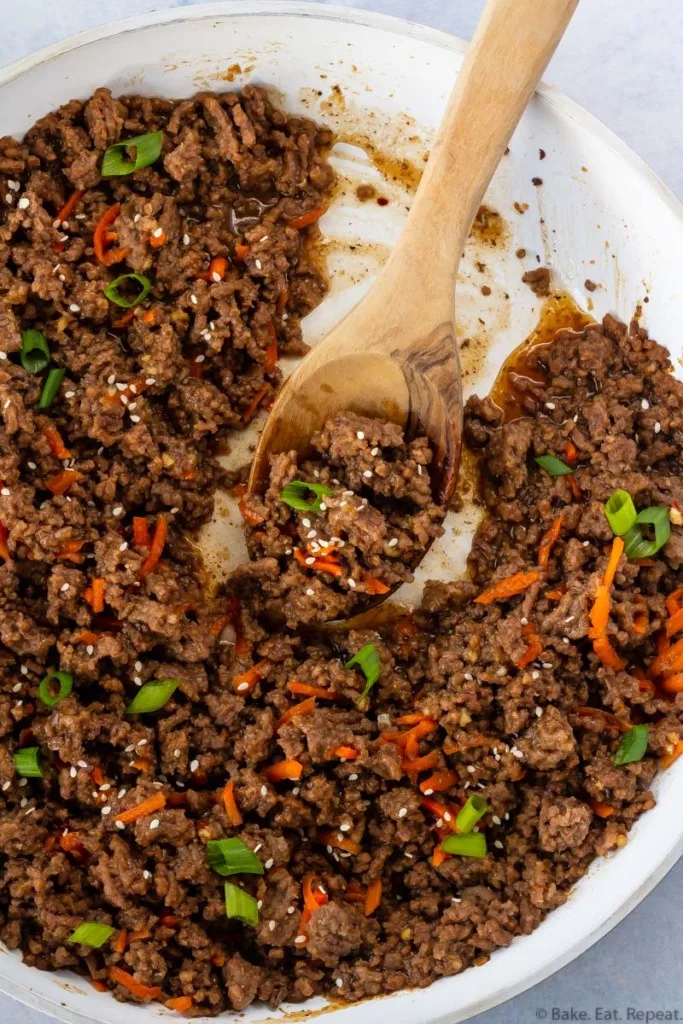 How to make Korean Ground Beef:
If your ground beef is frozen, you can cook it in the Instant Pot from frozen. Instructions for that are here: Instant Pot Frozen Ground Beef. Continue with the recipe from step two once your beef is cooked, using the "saute" function on the Instant Pot.
Leftovers will keep for up to 5 days in an airtight container in the fridge, or can be frozen for up to 3 months. Let the beef cool completely before freezing flat in a freezer bag.
Here are some more great ground beef recipes for you: