Quick and easy sweet and sour meatballs with green pepper and pineapple. On the table in 30 minutes and the whole family will love them!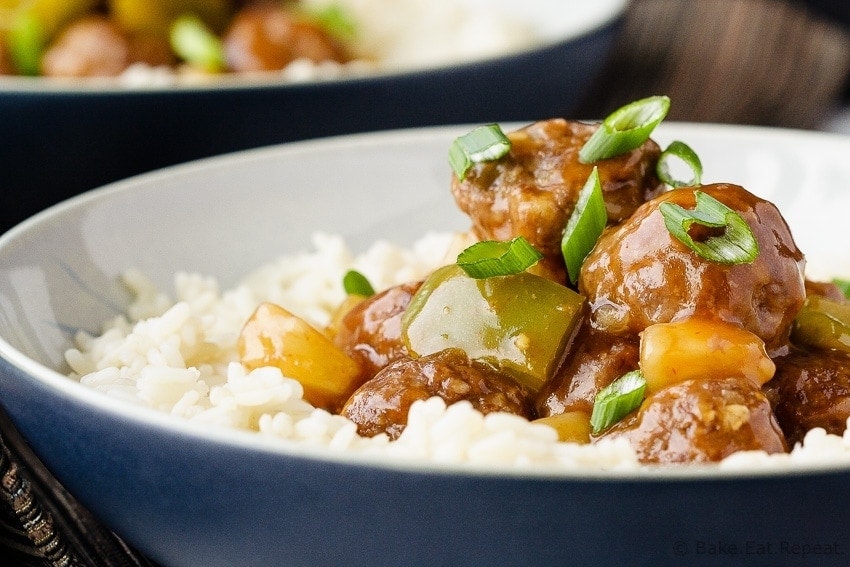 So, my mom makes the best sweet and sour meatballs. Ever. She makes them every year for our family's big Christmas Eve get together and every year they are all gone, even though there's a ton of food there and she makes a boatload of them. Because they're the best.
I may be biased, but I don't know if anyone that has had her sweet and sour meatballs would disagree with me on this.
And I finally got the recipe. That's right, been cooking for a lot of years now, and clearly I enjoy it, and yet I have never made this recipe myself. Enjoyed it every Christmas, but for some reason never got around to getting the recipe and making something that my whole family loves. I'm kinda sorta kicking myself for taking so long to make these.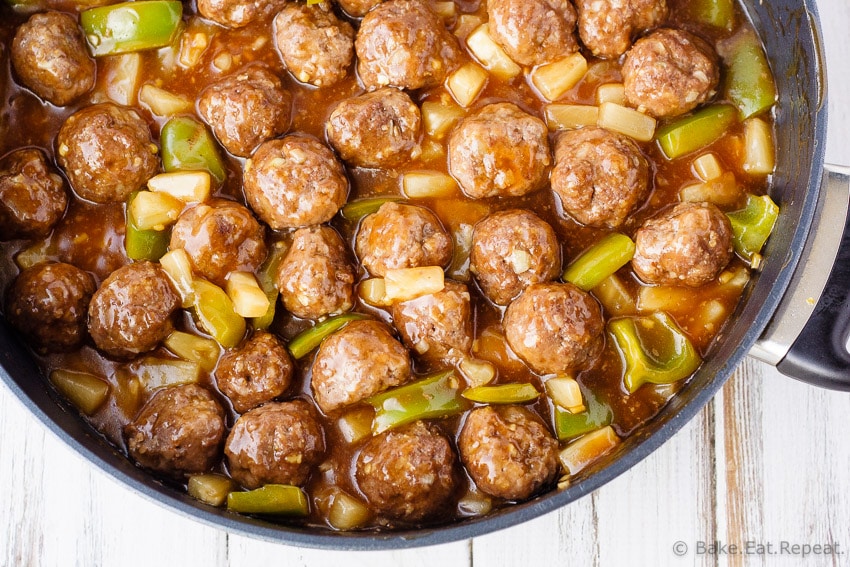 My family inhaled this meal. Plus, it was super quick and easy to make.
Which is perfect since it's 30 minute Thursday again and I needed a quick and easy meal to share with you today! Make sure to scroll down to the bottom of this post for a list of other 30 minute meals from my blogging friends – the links are below the recipe.
The great part about this sweet and sour meatball recipe (besides how tasty it is!) is that it doesn't take a whole lot more time to double or triple the meatballs that you make, and then you can freeze the extras for a super fast meal another night.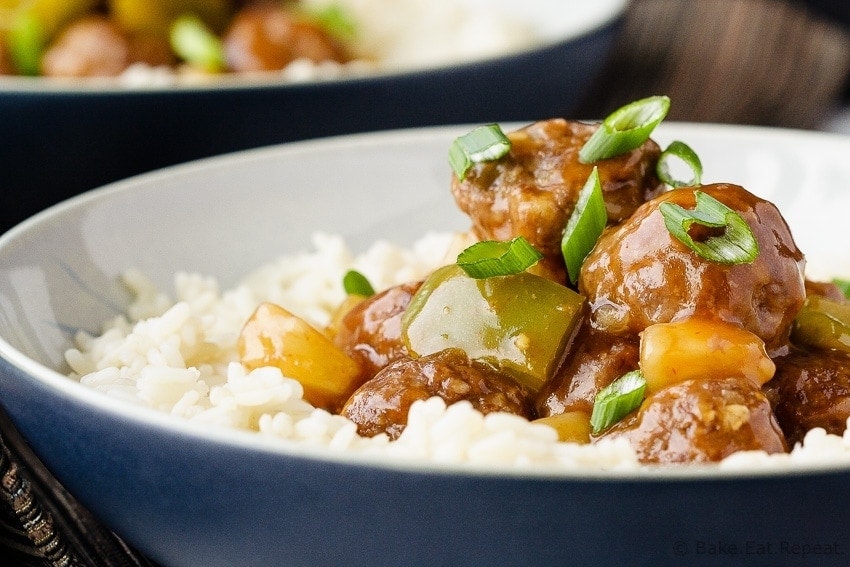 Or you can cook everything up earlier in the day (or the day before) and then throw everything in the slow cooker a few hours before you want to eat to let the meatballs simmer away.
This is what my mom always does in order to bring a hot dish to a party. These are perfect as a meal, or as an appetizer, depending on what you need.
One of my favourite things, a fast and easy recipe that is also adaptable. And the whole family loves it. Doesn't get much better.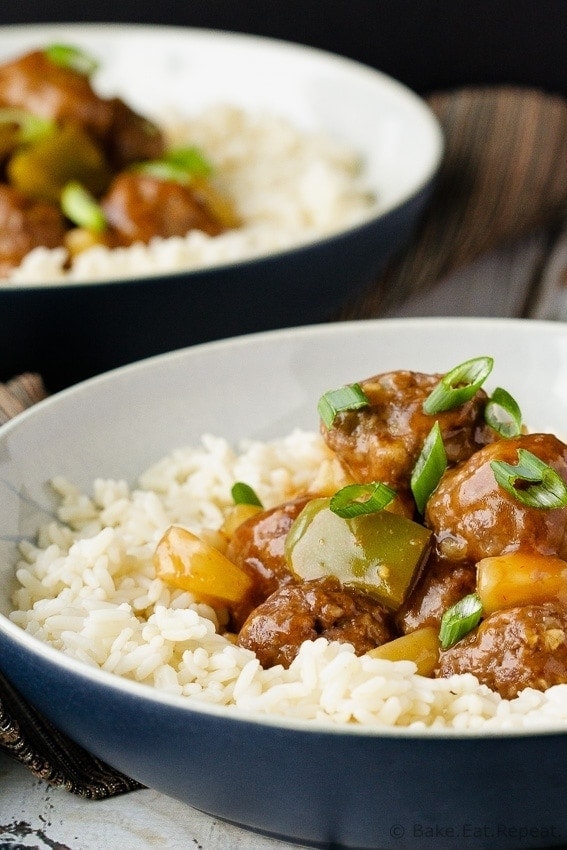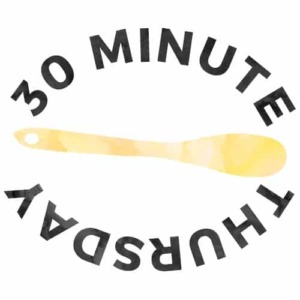 Mushroom Barley Soup from Pumpkin 'N Spice
Linguine with Poached Egg and Asparagus from Sweet Peas & Saffron
30-Minute Spicy Orange Shrimp Teriyaki from Flavor the Moments
Browned Butter Shrimp and Rice Bowls with Sautéed Kale and Avocado from Floating Kitchen
Spinach Pesto and Tomato Flatbread Pizzas from Kristine's Kitchen
Tex-Mex Taco Salad from My Kitchen Craze
30-Minute Turkey Bolognese Zucchini Noodles from Whole and Heavenly Oven
20-Minute Ham and Pineapple Rice from The Recipe Rebel
Seasoned Chickpea Taco Salad with Avocado Ranch Dressing from She Likes Food