Awesome Asian recipe number two today!
I kind of like having a theme this week, I'm getting a kick out of it.  I may need to do this more often.  That, or I need to get out more if it takes that little to get me excited!
I first tried this Asian stir fried broccoli recipe  quite some time ago, and was immediately in love with it.  It's fast, easy, and really takes plain old stir fried broccoli to a new level.  And the sauce.  Oh the sauce.  So good, and again, so incredibly easy to make.  This side dish takes 10 minutes from start to finish.  Maybe 15 if you really take your time cutting up the broccoli.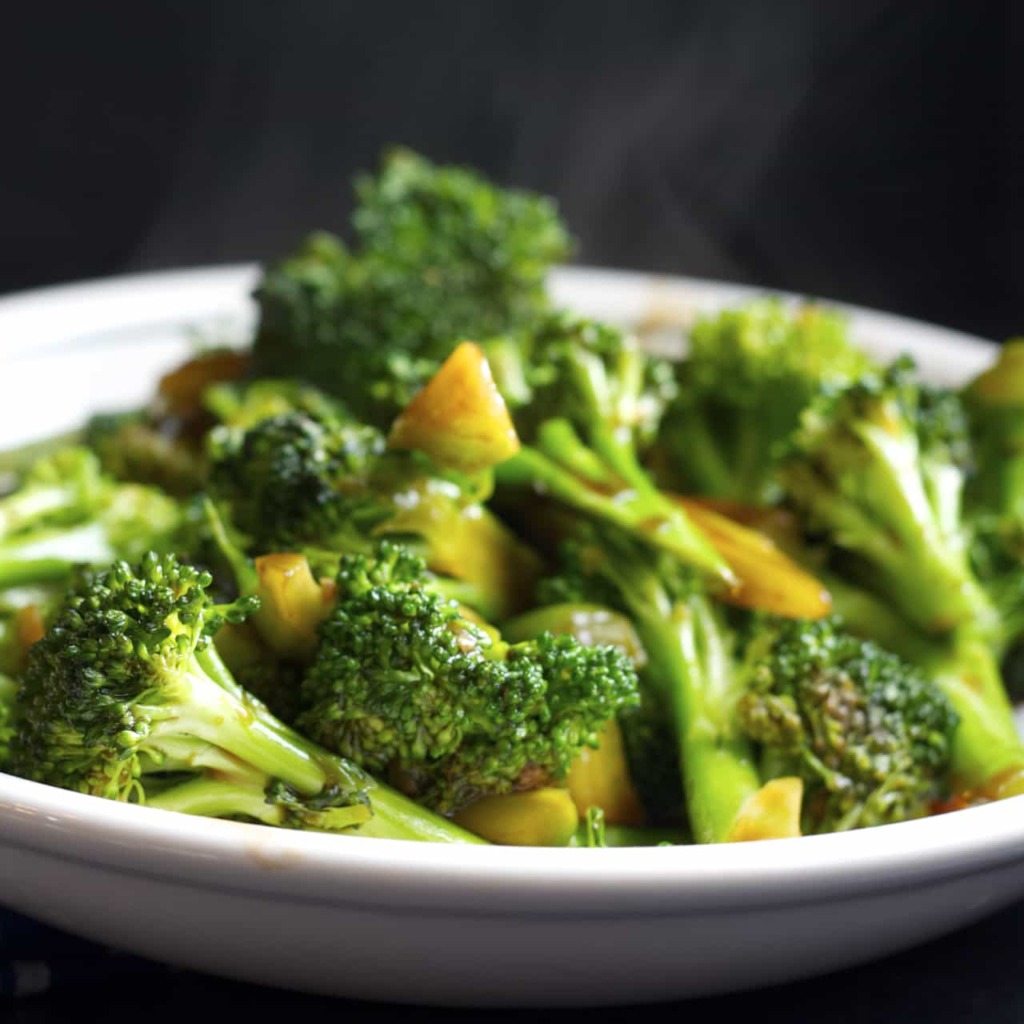 Plus, you can have it as a side dish, which is what we usually do, or you can easily make it into a full meal!  Add some meat for protein, double the sauce, and serve it over hot cooked rice.  I've made it this way with both chicken and shrimp, just stir frying the meat before adding the broccoli, and it was the perfect meal.  Even as a main dish, it only takes about 30 minutes to have dinner on the table.
And I love quick and easy meals like that, especially on busy weeknights!  And with soccer season starting right away here, I'm pretty sure this one will be making it into the rotation soon.  Quick, easy, and delicious.  Can't beat that!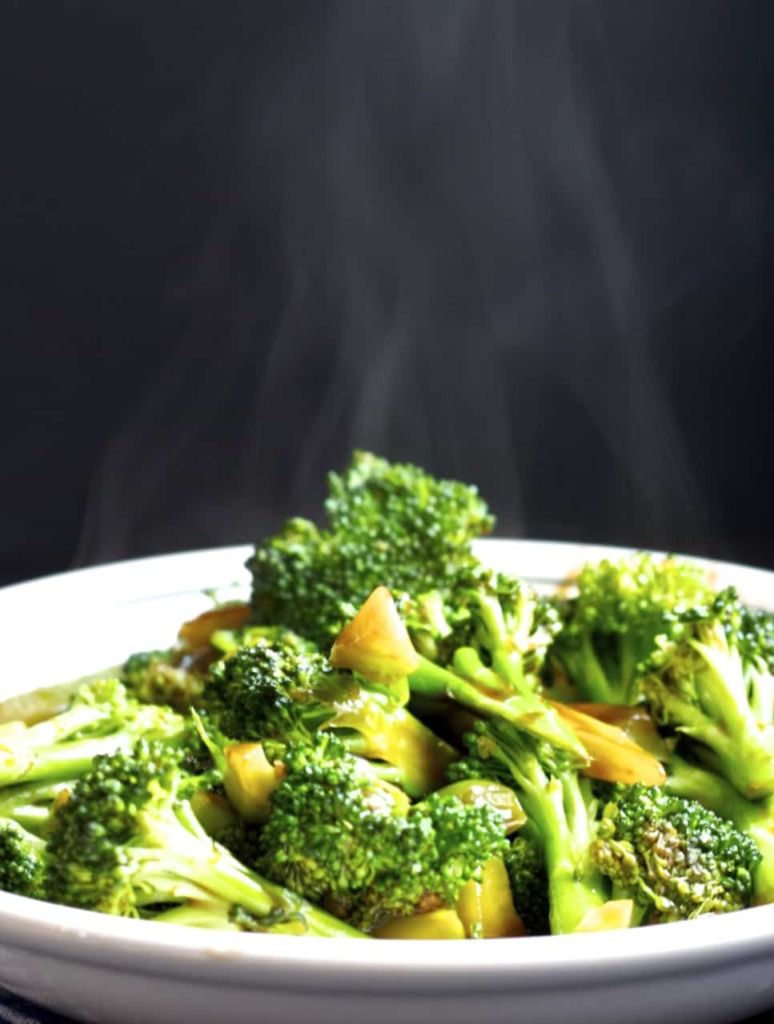 Yield: serves 4-6
Asian Stir Fried Broccoli
*Note:* This makes a great side dish as is, or a perfect main course if you add some protein to it and serve it over hot cooked rice. Just cook up your meat in the skillet before adding the broccoli, and double the sauce.
Ingredients
1/2 cup chicken or vegetable broth
4 teaspoons soy sauce
1 tablespoon hoisin sauce
2 teaspoons sesame oil
2 teaspoons cornstarch
2 teaspoons olive oil
4-5 cups broccoli florets (2-3 stalks)
2 cloves garlic, minced
Instructions
In a small bowl, whisk together the broth, soy sauce, hoisin sauce, sesame oil and cornstarch until combined.
In a large nonstick skillet, heat the olive oil over medium heat. Add the broccoli and stir fry for 4-5 minutes until it is bright green and tender crisp. If you like it more well cooked, continue cooking for a couple more minutes. Add the garlic and continue stir frying for another minute or so. Pour the sauce over top of the broccoli and stir well to coat the broccoli with the sauce. Simmer for a minute or two until the sauce is heated through. Serve immediately.