These baked Hawaiian sliders make a super easy weeknight dinner that the whole family will love! These ham, cheese, and pineapple baked sandwiches are delicious!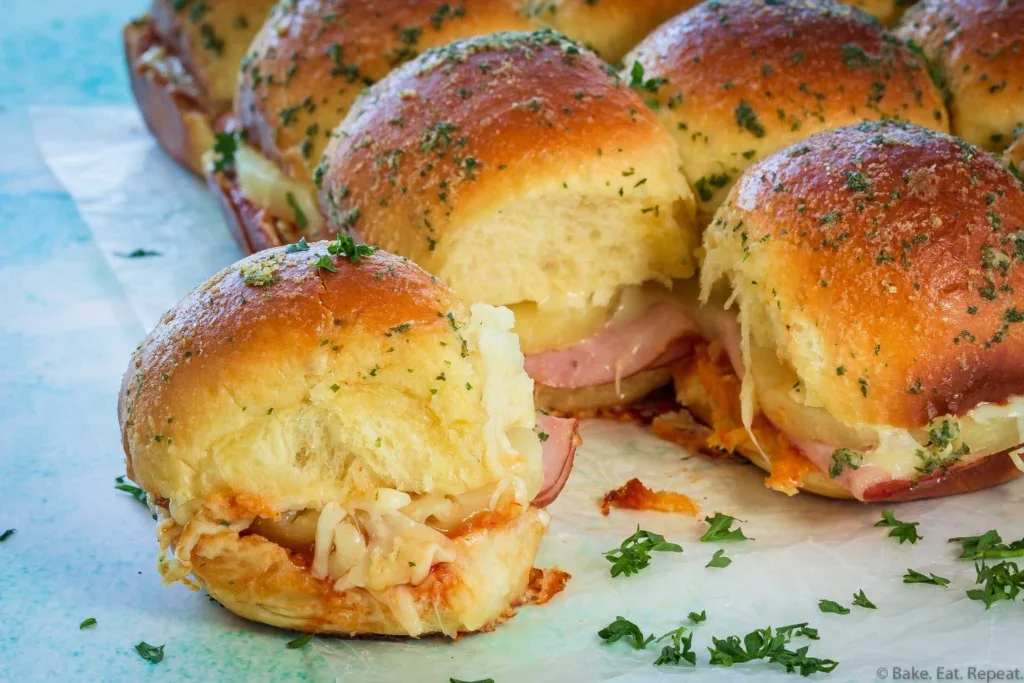 My family loves baked sliders for dinner. They're super simple to make, there are so many variations, dinner is ready in just a half hour – and everyone eats them. It's the perfect meal.
These Hawaiian sliders are our new favourite variation on the baked slider theme. Although I definitely make these Pesto Chicken Pull Apart Sliders and these Buffalo Chicken Sliders on a regular basis too.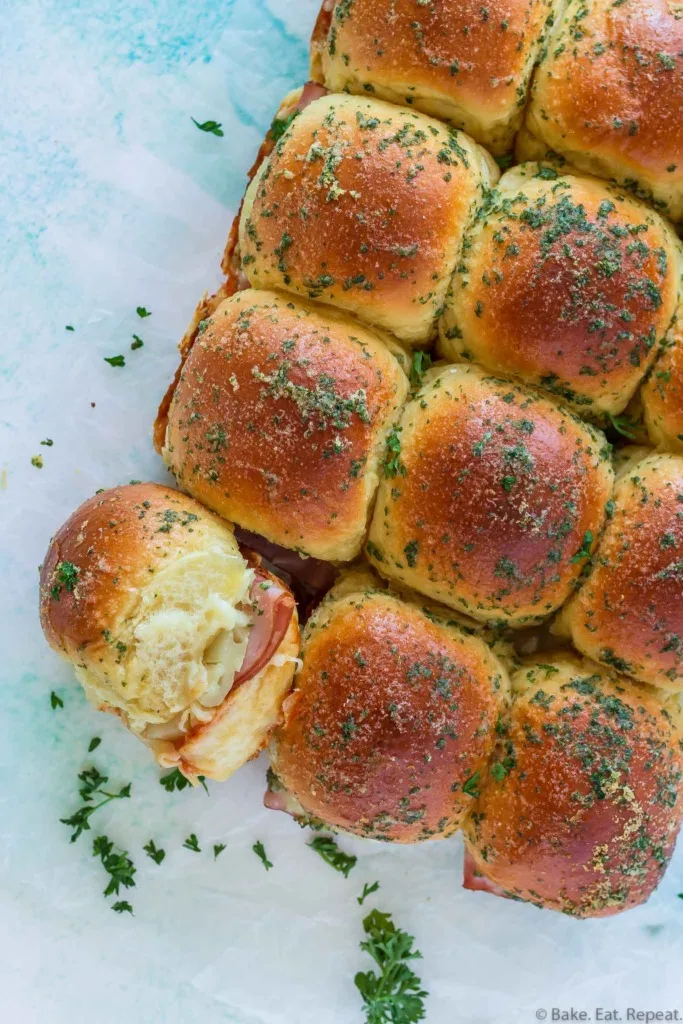 This version has BBQ sauce, deli ham, pineapple rings, and shredded mozzarella cheese layered on some soft Hawaiian dinner rolls.
I made the buns for this meal, but have also made these on store-bought buns. Good options for store-bought buns are King's Hawaiian rolls, brioche buns, or any soft, pull apart style dinner roll.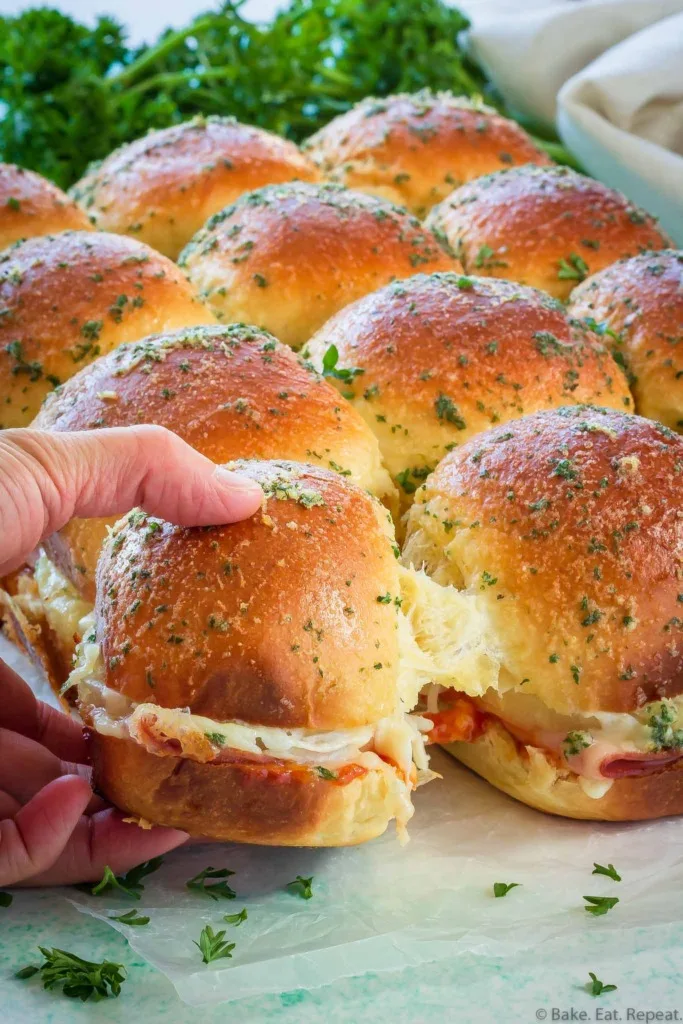 There are a couple options for the sauce on these sandwiches. I've used BBQ sauce here (just use your favourite kind), but I've also made these with pizza sauce. Both options are good, so use your preference.
I think that these would also be delicious with swiss cheese instead of mozzarella if you prefer.
These Hawaiian sliders are quick and easy to make, and they taste fantastic! You will love them!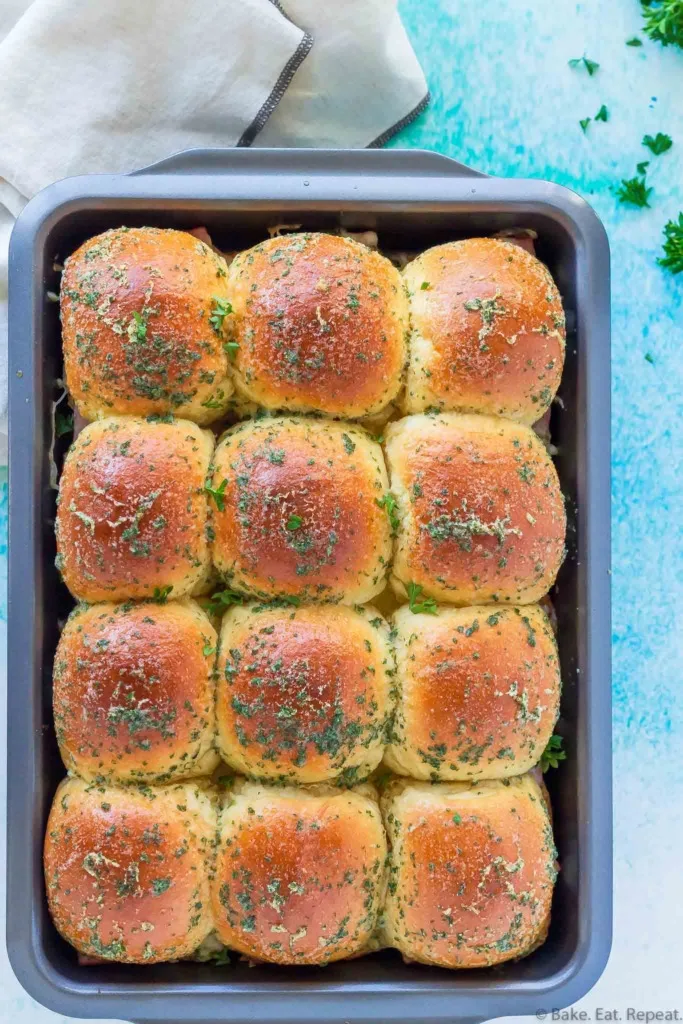 What is the best way to assemble these Hawaiian sliders?
Slice the buns in half without pulling them apart. This way you can lay the bottoms in the pan, layer all the fillings on top, and then place all the tops back on at once.
If you want your sliders to be a bit saucier, you can increase the BBQ sauce. 1/2 cup will give a fairly thin layer of sauce, which we find is enough with the juicy pineapple, but feel free to increase it.
You can just lay the ham on top of the buns in layers, but I prefer to fold each piece so that each bun has it's own piece of ham. This is simply so that the baked sliders can be pulled apart easily, instead of having to cut them so that the ham doesn't slide out.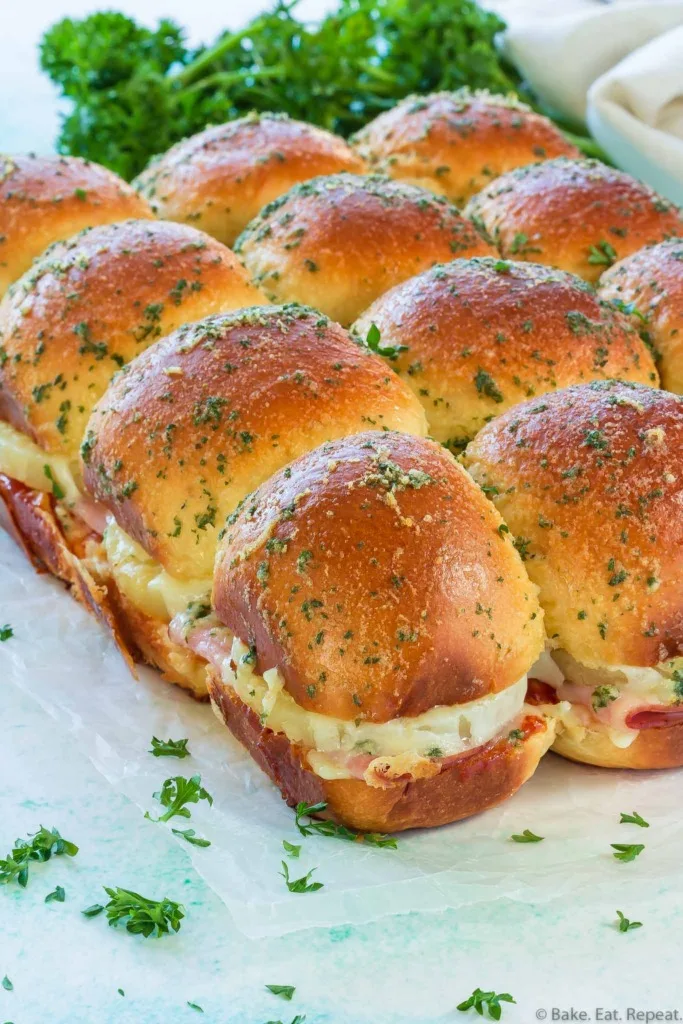 How to make Hawaiian Sliders:
It's best to use pineapple rings that are at room temperature for this recipe. If the pineapple is cold, it will take longer for the sandwiches to heat through and the cheese to melt, and the buns might get a bit over cooked then.
You can use sliced or shredded cheese for this recipe. I usually use shredded mozzarella.
Hawaiian rolls are best here, but brioche, or another soft dinner roll will work well too.
Check the cheese in the middle to see if it's melted when you pull these out of the oven. The cheese in the middle of the pan will take longer to completely melt.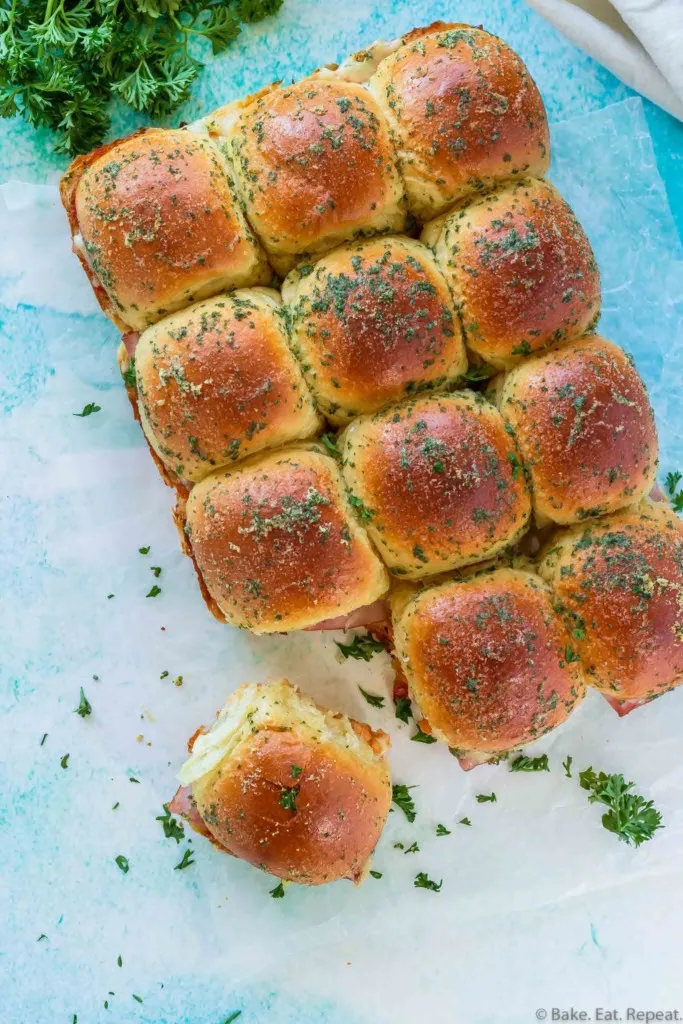 Here are some more great sandwich recipes for you: