Slow cooker French Dip Sandwiches – these sandwiches are fantastic and so easy to make. You will make them over and over again!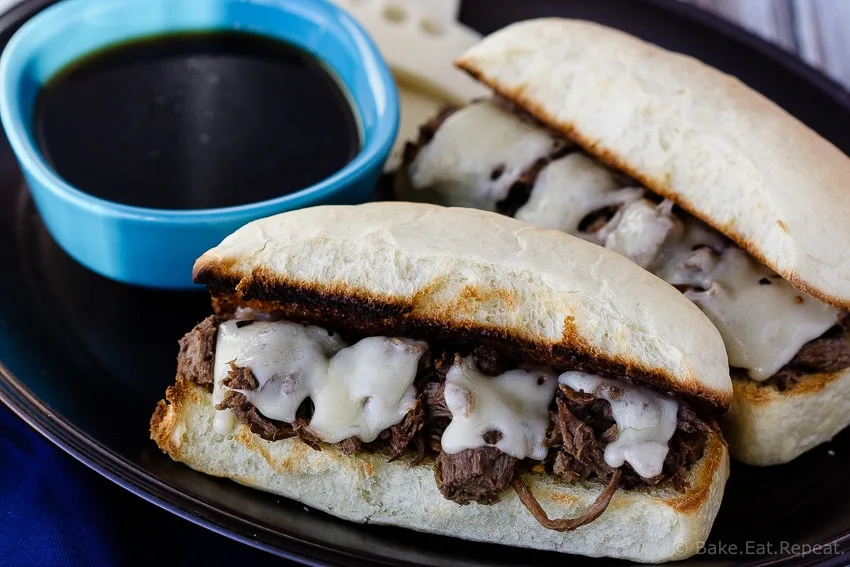 I've never really been a big fan of French dip sandwiches. I'll just throw that out there. Not my favourite thing of all time. I can probably count on one hand the number of times I've even eaten one.
My husband, though, is a giant fan of the things. Loves them. Orders them in restaurants even. And I have never made them for him, or even considered it if I'm honest. Because I don't like them. It's the soggy bread, I just can't handle the texture.
But. Having a food blog evidently makes me more adventurous. Or maybe I'm just getting older and more willing to try different things. But I made these slow cooker French dip sandwiches thinking that I could have a sandwich but skip the dip part, the kids would likely do the same, and I'd have a really happy husband who would probably eat a whole lot of sandwiches until we ran out of meat.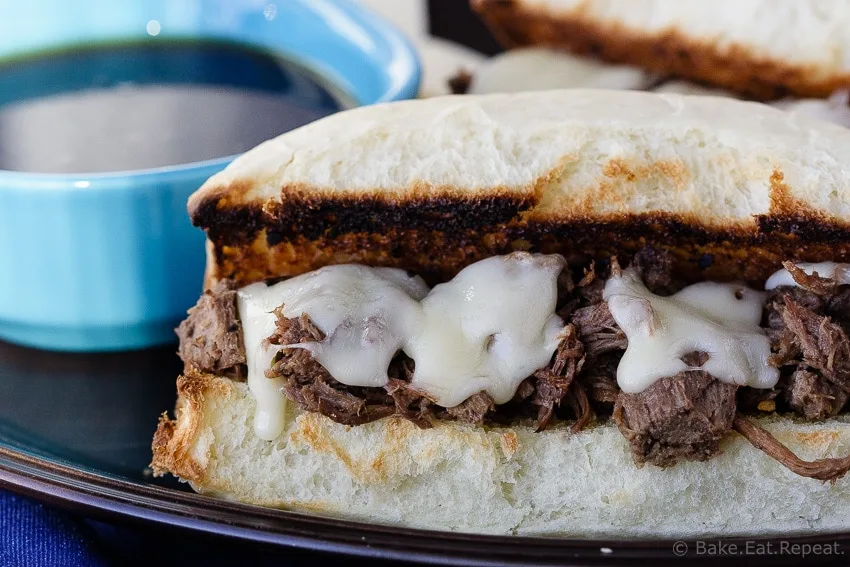 We all loved them.
I even dipped mine in the au jus. Clearly there's something wrong with me. I even had another French dip sandwich (with the dip!) for lunch the next day. And I enjoyed it. Immensely.
So bizarre.
I don't even know myself anymore.
All that being said, if you DO enjoy French dip sandwiches, I can pretty much guarantee you will love these. Plus, the meat is made in the slow cooker so they're basically the simplest meal you can make. Not hard at all, and virtually no hands on cooking time. So easy. So tasty.
Yeah, I'll be making them again. Not even just for my husband.