8 ingredients, 5 minutes and a blender is all you need to make this easy and amazing homemade pizza sauce! You'll never have to buy it again!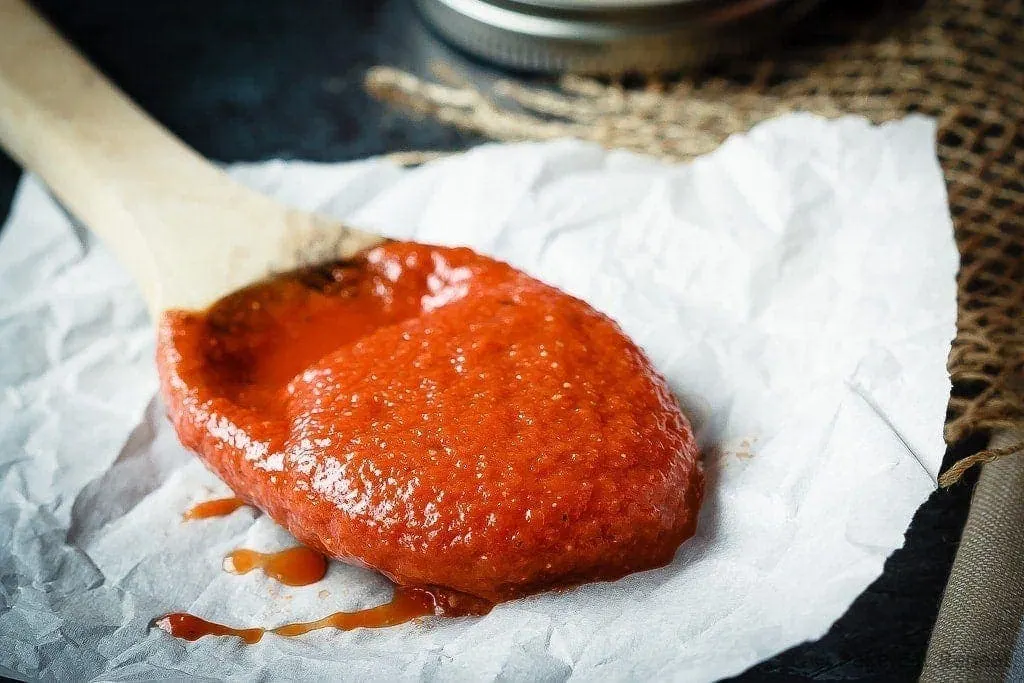 We make pizza fairly often around here. More often then usual lately because I have been on a serious pizza kick and if I don't know what to make for supper, I decide I feel like pizza. I'm kind of hoping the obsession will go away soon though – not the healthiest of meals to be obsessed with!
Oh well, at least it's usually homemade.
Since I've been making it so regularly I decided that I needed a go to pizza sauce recipe. To go with my thin crust pizza dough recipe and my no rise pizza dough recipe. Now all we need to worry about is the toppings, the important stuff is covered!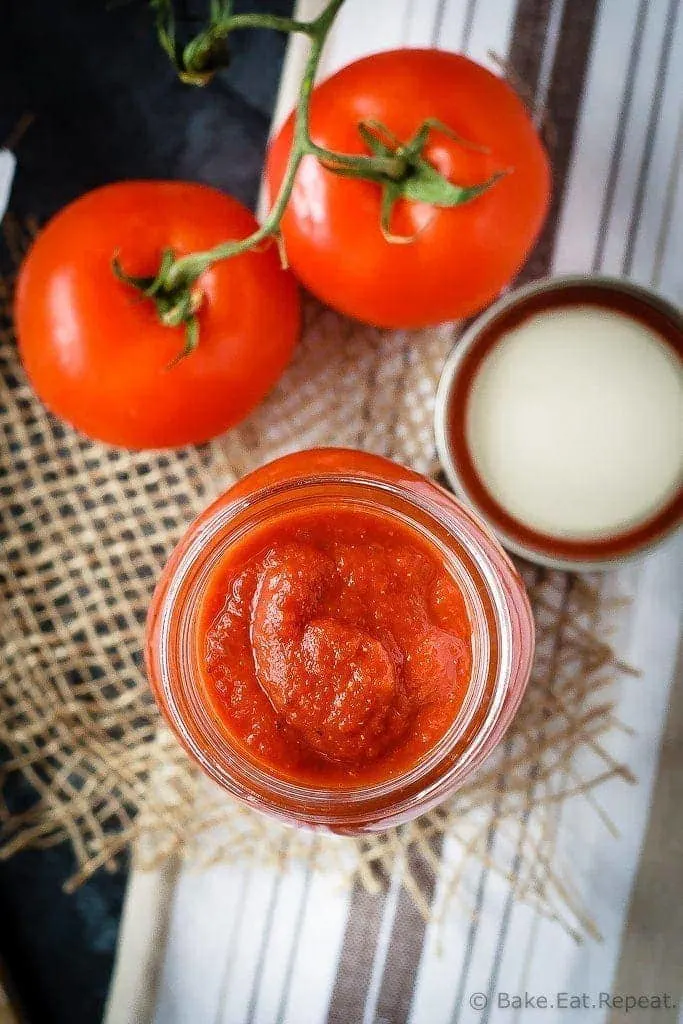 I had tried a lot of different pizza sauce recipes, but never found one I loved more then the stuff you can buy. It didn't seem worth the effort when the pizza sauce at the store is actually pretty good. Why make homemade when it takes a while and isn't any better? Almost every recipe I found called for cooking the sauce on the stove for quite a long time. Although if I'm honest, any amount of time cooking it just doesn't seem worth it to me. I want fast and easy.
This homemade pizza sauce is definitely fast and easy. Eight ingredients that are probably all in your kitchen right now, and five minutes of your time. That's literally all it takes. No cooking – just a blender and five minutes to amazing homemade pizza sauce.
Plus it makes a fairly large batch so you can freeze some to have on hand for your next pizza night as well!
I have my go to pizza sauce. Now we're set for pizza night – I should probably make it again.