These homemade Hawaiian dinner rolls are so soft and fluffy, a little bit sweet, and so easy to make! You will love these Hawaiian buns!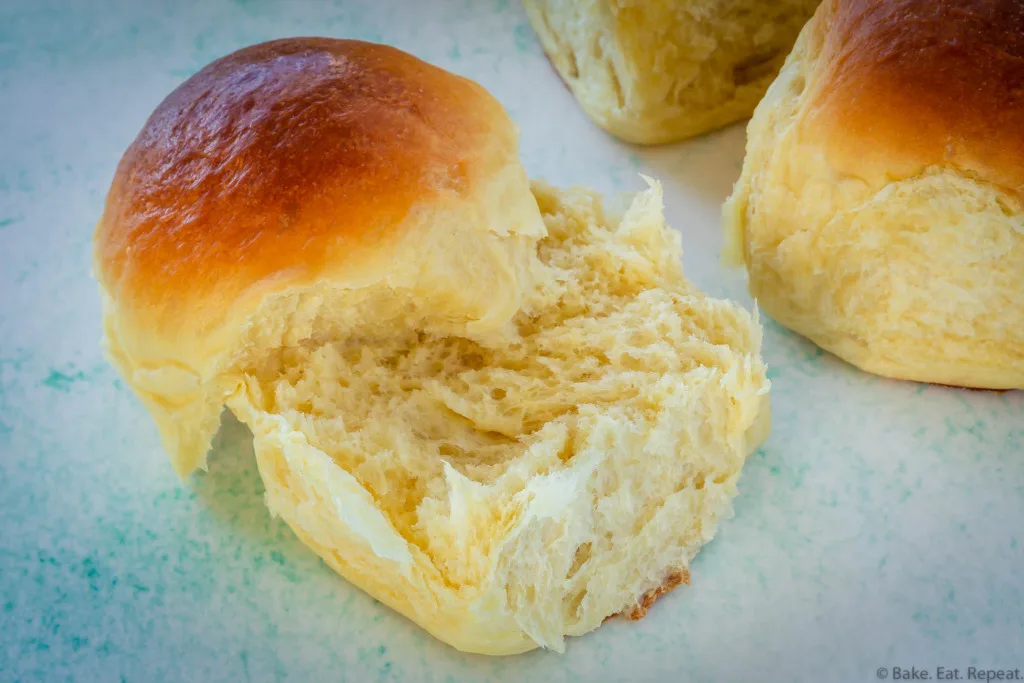 These homemade Hawaiian dinner rolls are amazing. A little bit sweet, super soft and fluffy, and absolutely delicious.
And they're super easy to make. They're perfect as a roll to serve with dinner with some butter, to make into sandwiches or baked sliders, or to have for a snack with some butter and honey. We loved these Hawaiian buns!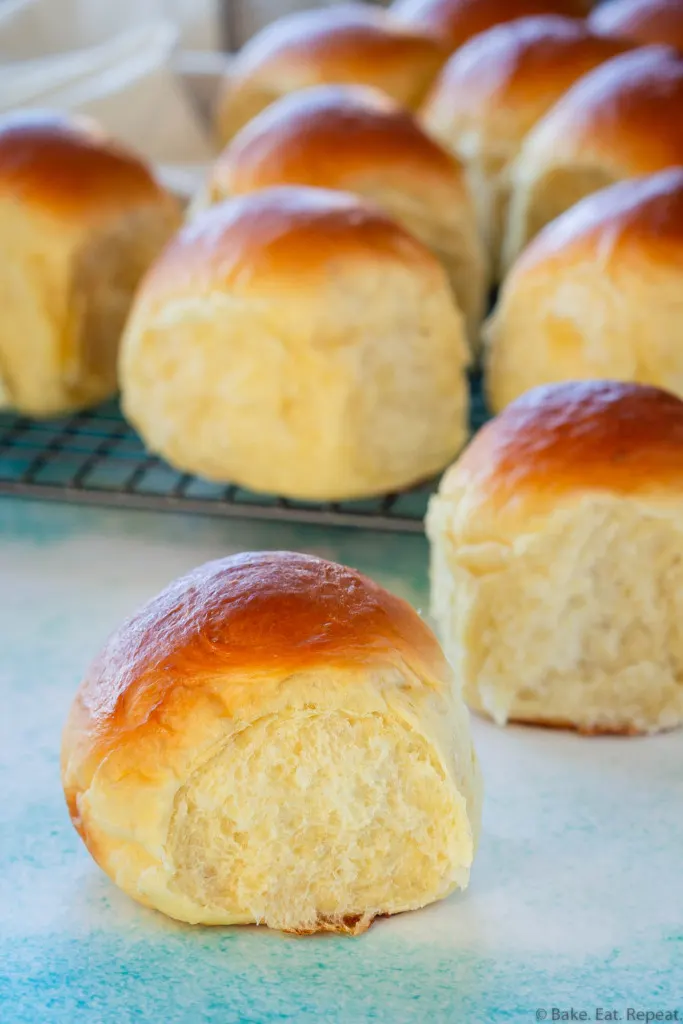 If you've never made homemade dinner rolls before, don't worry, it's really not that hard! These homemade dinner rolls are a very easy, basically foolproof dough to start with if you've never made bread before.
But these Hawaiian sweet rolls are very easy to make too. The dough is a bit softer and stickier than regular bread dough, as it's enriched with eggs, sugar, and butter. But as long as your work surface and your hands are oiled, it will be just fine.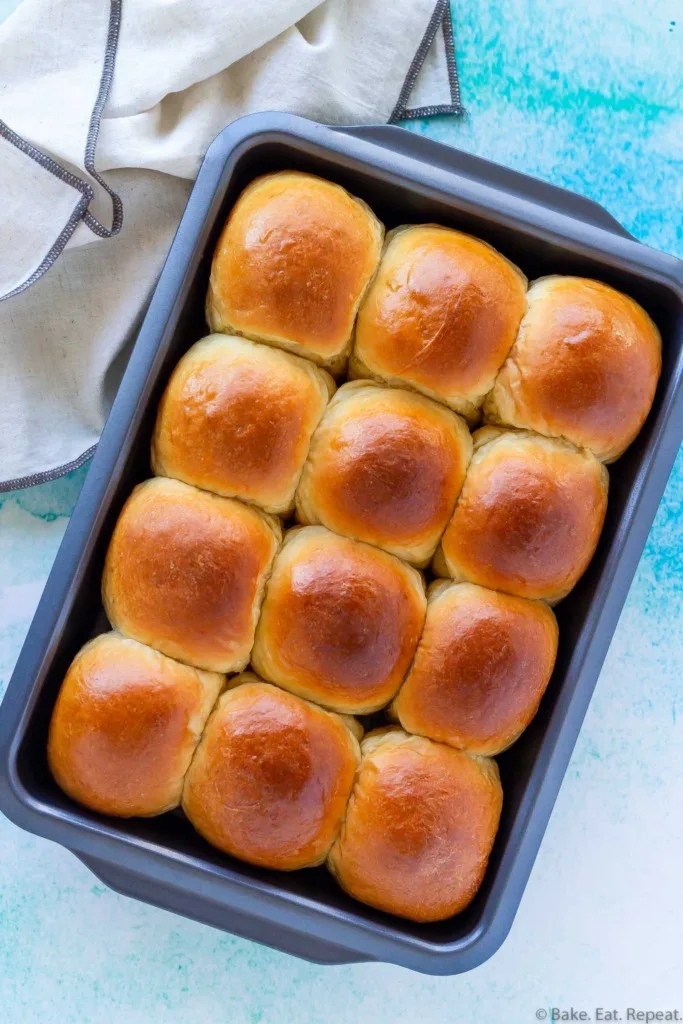 Why aren't my dinner rolls fluffy?
When dinner rolls don't turn out light and fluffy, it's often a result of adding too much flour to the dough. The amount of flour that is needed can change based on a variety of factors, such as humidity.
That is why there is often a range in the amount of flour needed for bread dough. Start with the lower amount and then add more as needed.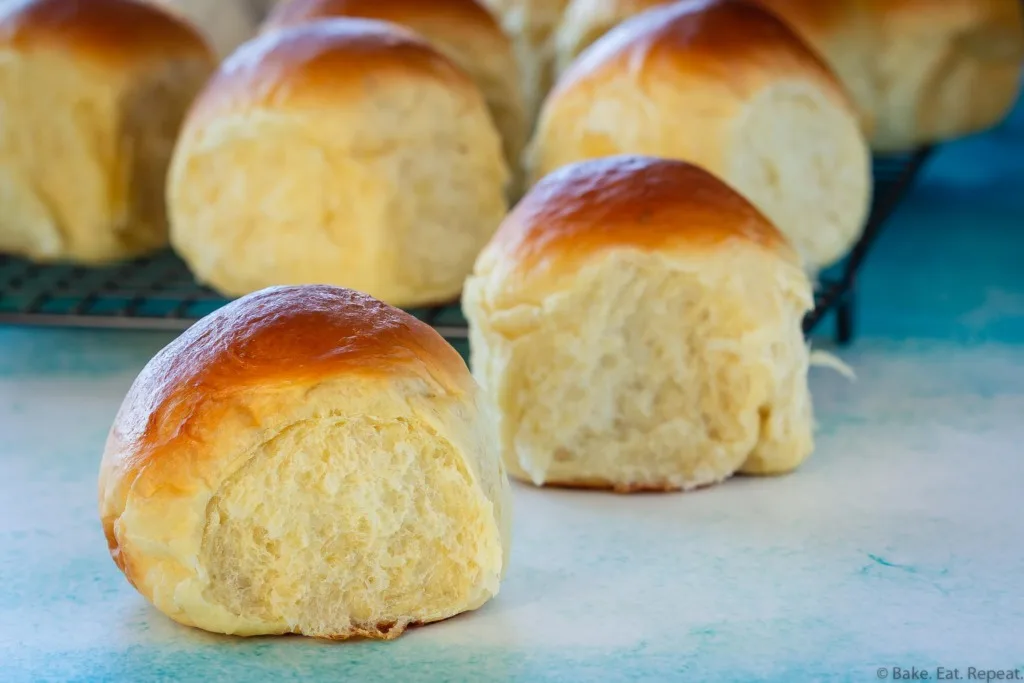 The dough for these Hawaiian sweet rolls is fairly soft, and a bit sticky, but it shouldn't be so sticky that you can't roll the dough into buns. When there's enough flour added, the dough should clear the sides and bottom of the bowl when it's mixing with the dough hook.
You can also pinch a piece off in your hands to see if you've added enough flour. You should be able to roll the piece into a ball without leaving a bunch of residue on your hands. But it should still feel tacky to the touch, not dry at all.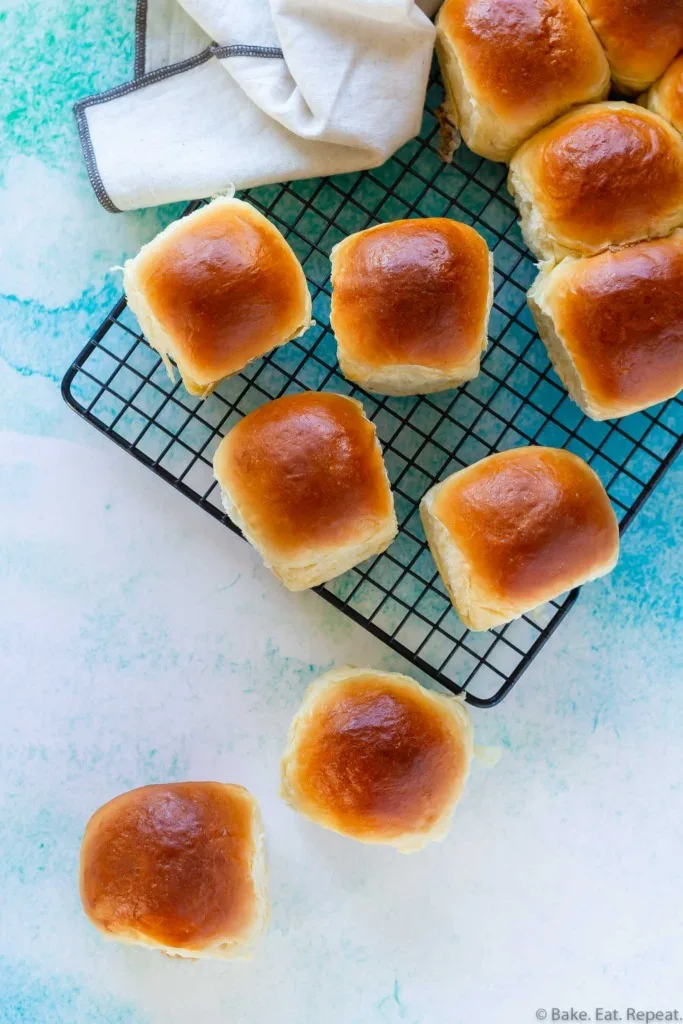 What is special about Hawaiian rolls?
Hawaiian dinner rolls are soft and fluffy and a little bit sweet. They're a bit different than other dinner roll recipes as they are sweetened with both pineapple juice and brown sugar.
They are also enriched with both butter and eggs which makes them similar to brioche buns.
Soft, sweet, fluffy, buttery, and absolutely delicious!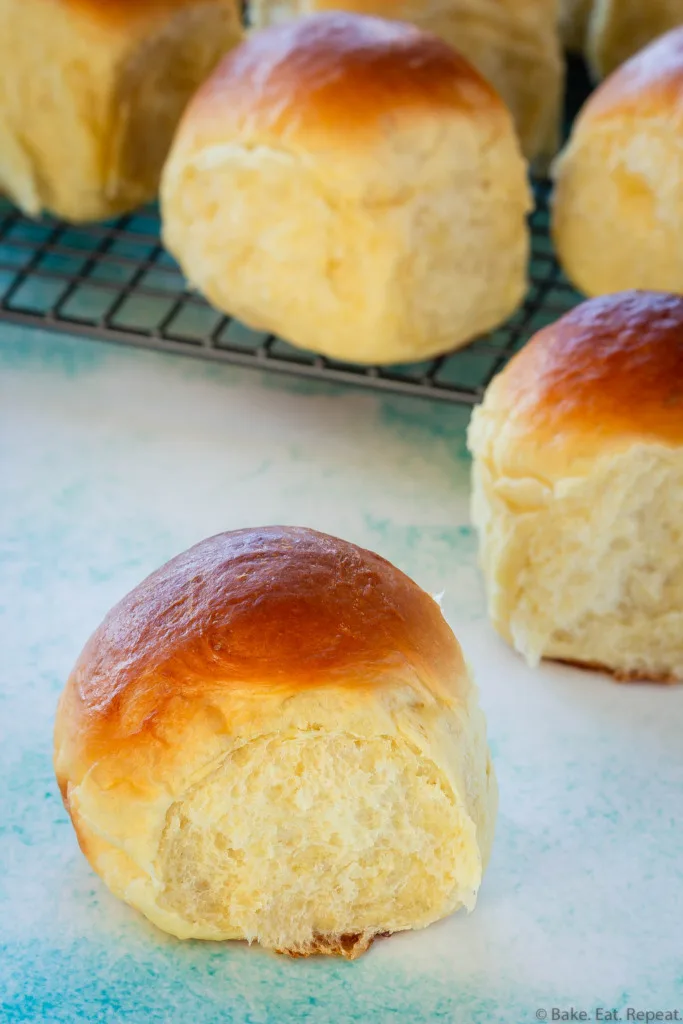 How to make Hawaiian Dinner Rolls:
Make sure not to over flour the dough, or your rolls may not be as fluffy. Start with the lower amount of flour and add more as needed if the dough isn't clearing the sides of the bowl.
These Hawaiian buns freeze beautifully. Let the cool completely and then freeze them for up to 3 months in an airtight plastic bag.
This recipe can be halved easily if you only want to make 12 Hawaiian buns instead of 24.
If you're new to making bread, I have a step by step tutorial on how to make bread that can help with any questions you may have.
Here are some more great bread recipes for you: