These easy to make buffalo chicken sliders make the perfect weeknight meal! They taste fantastic and are ready in less than 30 minutes!
We love easy meals like these buffalo chicken sliders. It's the best kind of meal in my opinion – ready in less than 30 minutes, super easy to make, and the whole family loves it.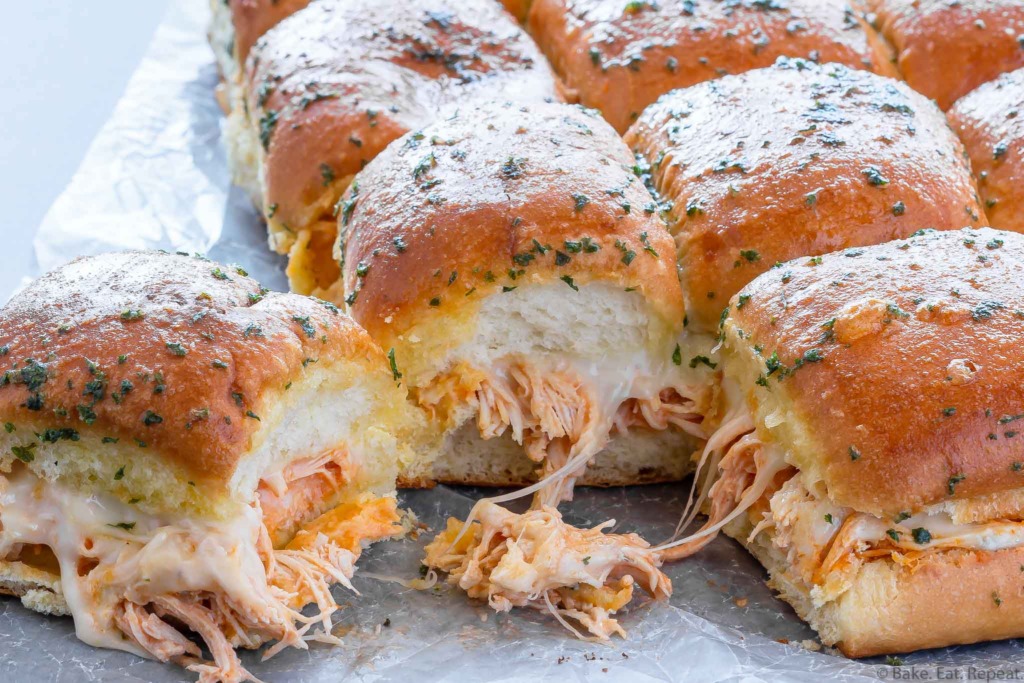 These sandwiches disappeared in no time. Serve them on their own, with some veggies and dip on the side, or with a salad like this Homemade Coleslaw or this Broccoli Salad.
Even the leftovers are great, either cold or reheated. Whenever I make these buffalo chicken sliders, or these Pesto Chicken Pull Apart Sliders, the kids are calling dibs on any leftovers for lunch the next day.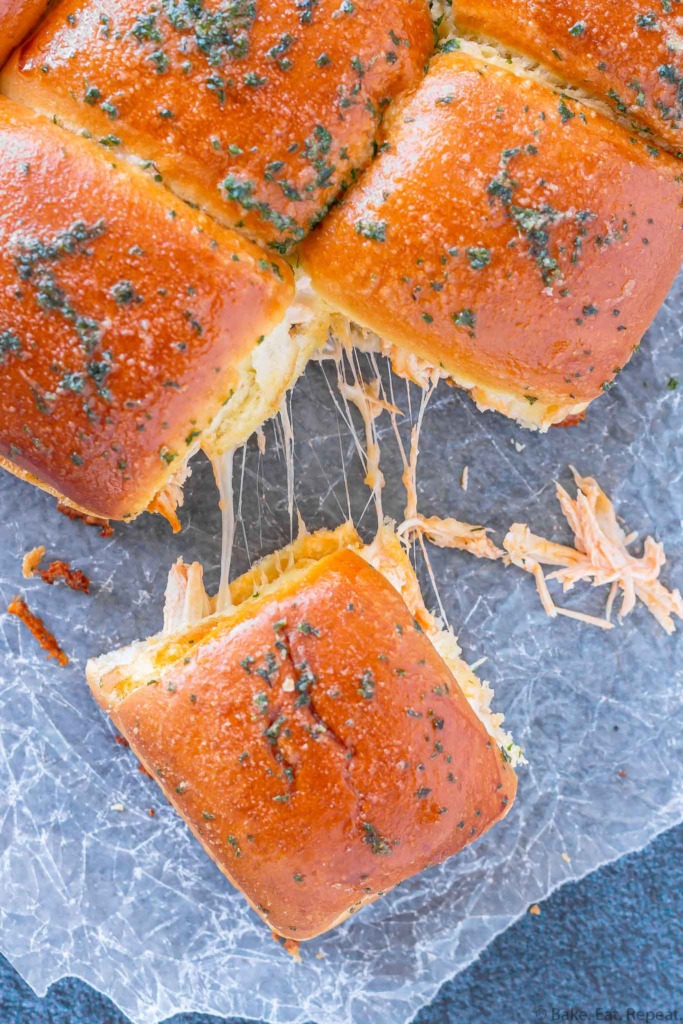 Of course, as they get older, there are less and less of those with every meal!
These buffalo chicken sliders are a hit at my house. And so easy to make. You need to try them!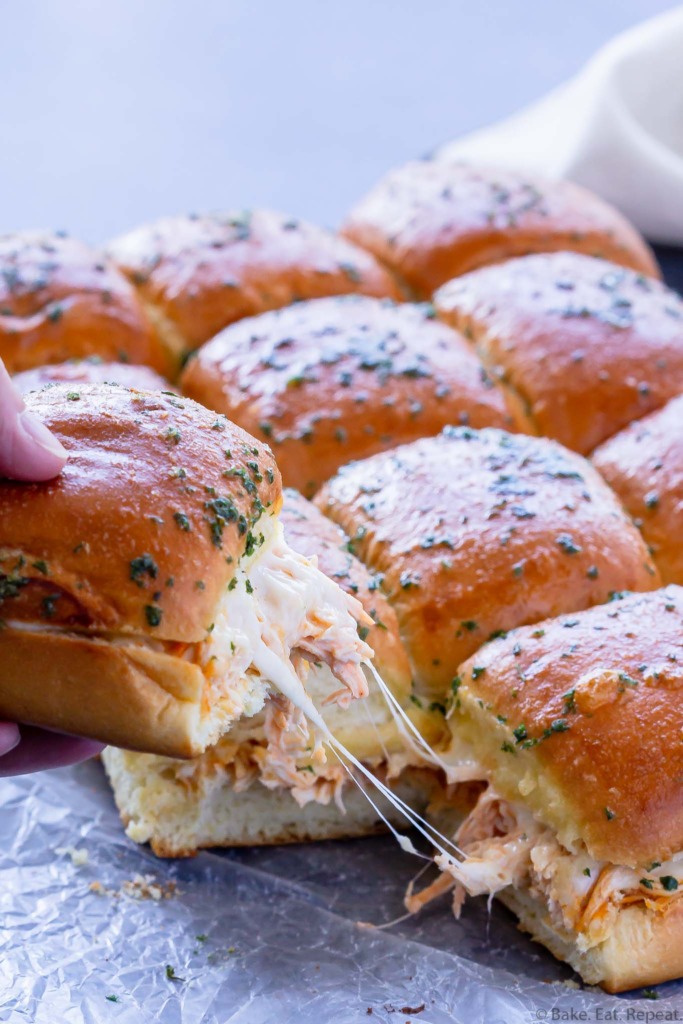 What do you eat with buffalo chicken sliders?
We like to have salad with these sliders, or raw veggies and dip. This homemade coleslaw goes really well with buffalo chicken sliders.
Fruit or fruit salad would be tasty with these sandwiches as well.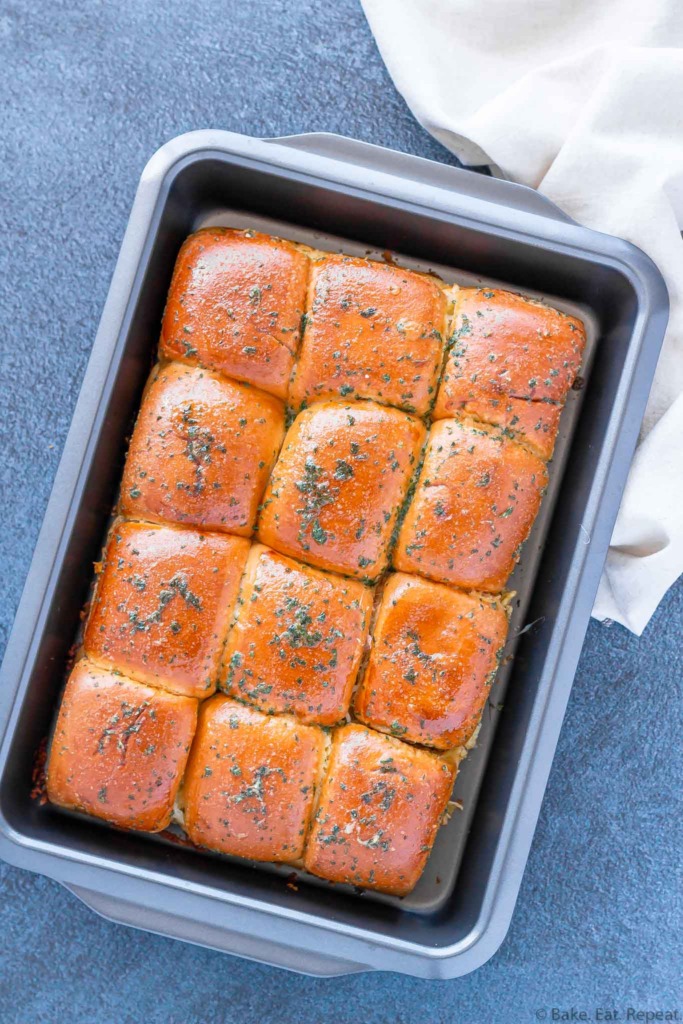 How do I make shredded chicken?
My favourite way to make shredded chicken for these sliders is with this Instant Pot Shredded Chicken recipe. I also have directions for Slow Cooker Shredded Chicken if you prefer.
Make sure to shred your chicken while it's still warm. It's much easier to shred warm chicken than cold chicken. Using two forks and pulling them apart shreds cooked chicken breast in just a couple minutes.
You can also put warm cooked chicken breast into a stand mixer and run it with the paddle attachment for about 20 seconds, and that will completely shred the chicken.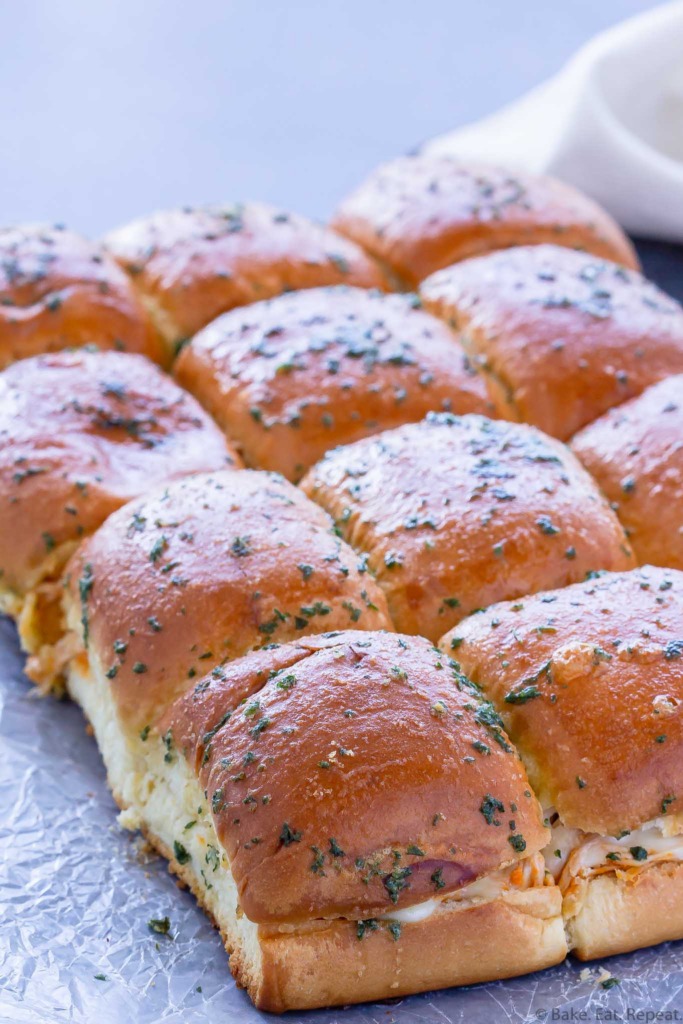 How to make Buffalo Chicken Sliders:
Any soft dinner roll will work well for these sliders. I've used regular tray buns, brioche buns, and have also used these homemade dinner rolls, and all of them were delicious. I've been told King's Hawaiian rolls are great here too, but haven't tried those myself.
These can be prepared ahead of time and baked when you are ready to serve them. You may need to add a few minutes of baking time if they are cold from the fridge – just bake them until the cheese is melted.
The leftovers reheat well on low heat in the microwave, or in the oven, wrapped in foil, for 10-15 minutes at 350F.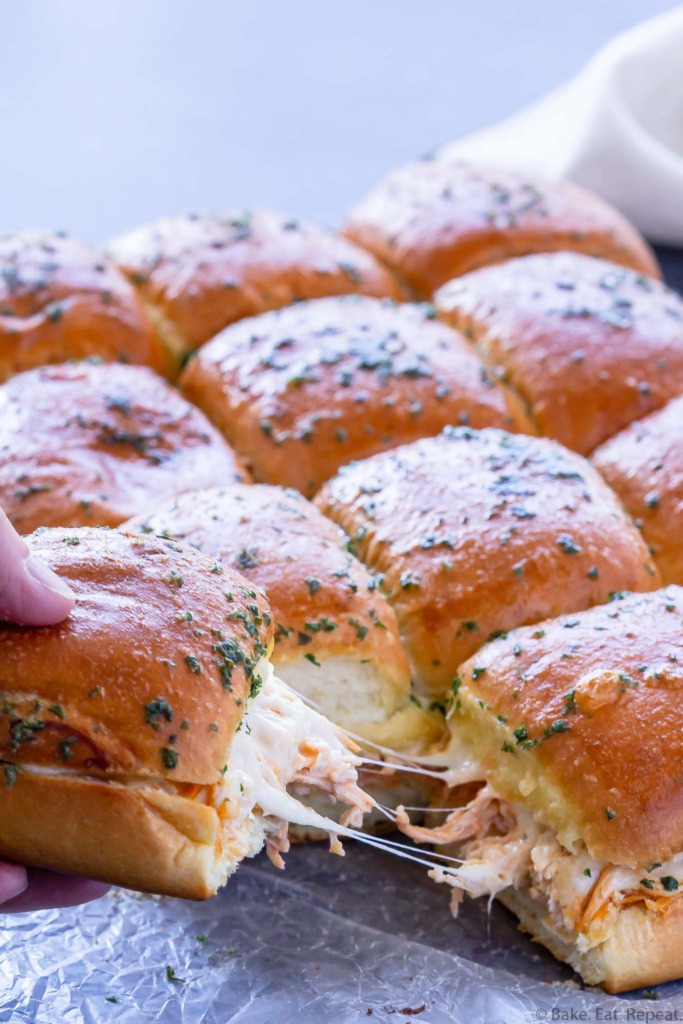 Here are some more great sandwich recipes for you: