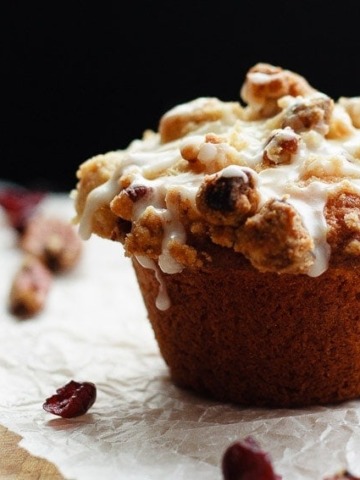 Tender, flavourful, amazing eggnog cranberry orange muffins with a crumb topping and an orange glaze – perfect for your Christmas breakfast plans!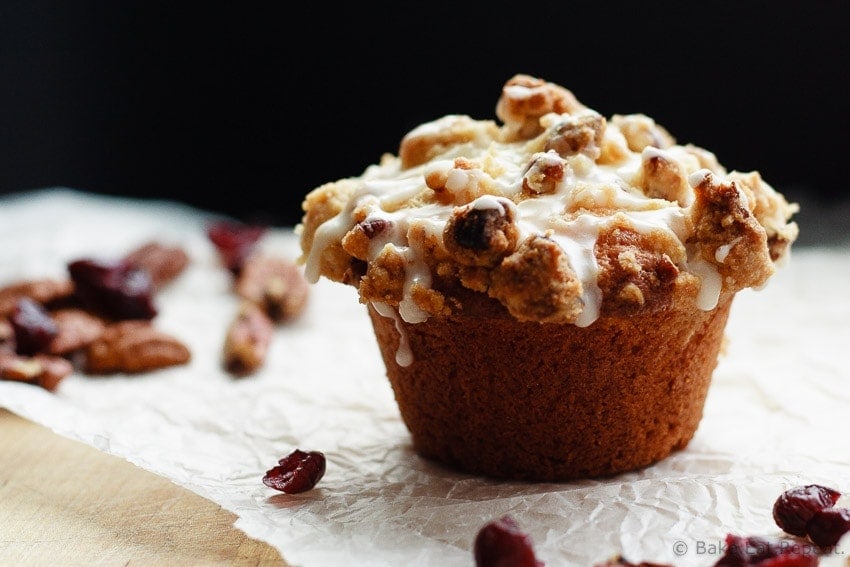 These eggnog cranberry orange muffins might just be the best muffins I have ever made. In fact, my husband said exactly that after he inhaled one in record time. He may have been really, really hungry – but whatever, they are amazing so I'm going to believe him!
Of course, they may just be the least healthy muffins I've ever made too, which could have something to do with it, but they're healthier then everything else I've shared over the last couple weeks so I'm just going to go ahead and say these would make a great Christmas morning breakfast. Or snack. Or just to have this afternoon because they are so wonderful.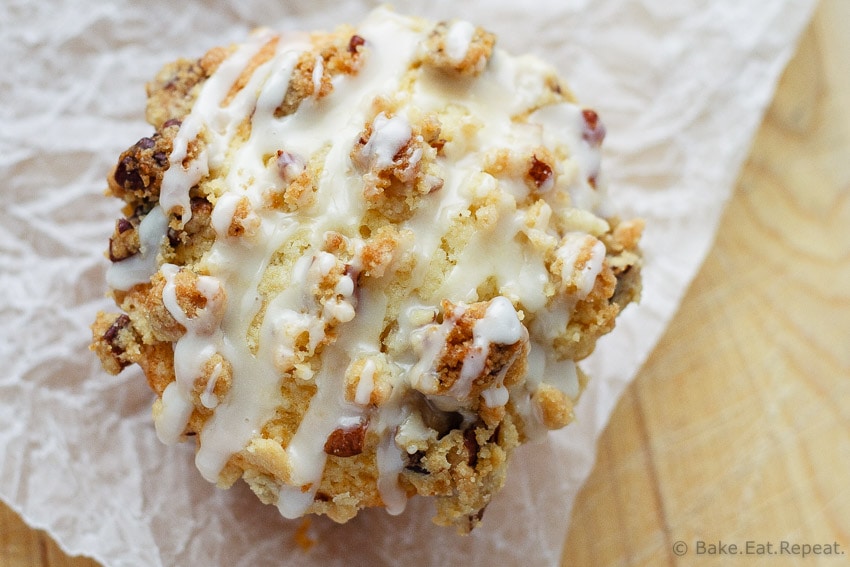 There's so many great flavours going on here. Eggnog is used in the muffin batter instead of buttermilk, fresh cranberries and orange zest are in the muffins, and a brown sugar pecan streusel with an orange glaze finishes them off. That's a fantastic muffin.
Very bakery like. Not really the kind of muffin I typically make. Sadly, these cranberry orange muffins may have convinced me to start making bakery style muffins a little more often, rather then the ultra healthy ones like these or these. Although, I say that now. In December. Amidst all the treats. I will likely change my tune in January. When all the treats need to stop and we need to get healthy again.
But for now – eggnog cranberry orange muffins that aren't that healthy, but are pretty freaking awesome. Christmas morning breakfast anyone?