These eggnog cranberry orange muffins have a crumb topping and a sweet orange glaze. They make the perfect breakfast or snack!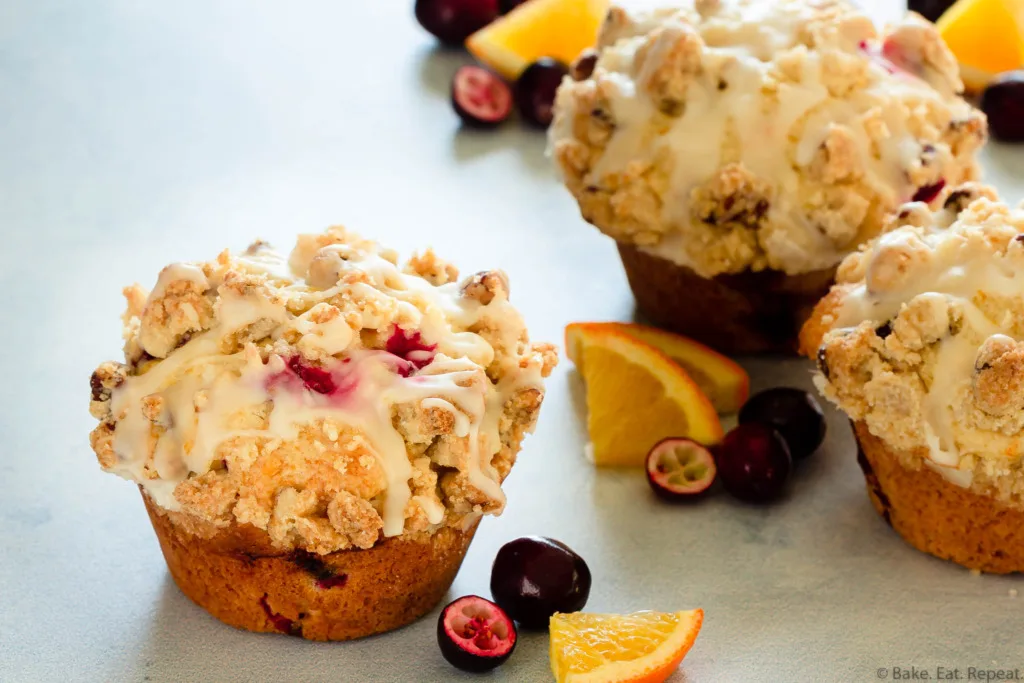 These eggnog cranberry orange muffins are absolutely delicious! They are soft and tender, orange flavoured muffins filled with tart cranberries, and topped with a crunchy crumb topping, and a sweet orange glaze.
They're a little more decadent than your typical homemade muffin, but they are so tasty. If you want a delicious, bakery style muffin to have with your coffee this morning, I highly recommend these ones!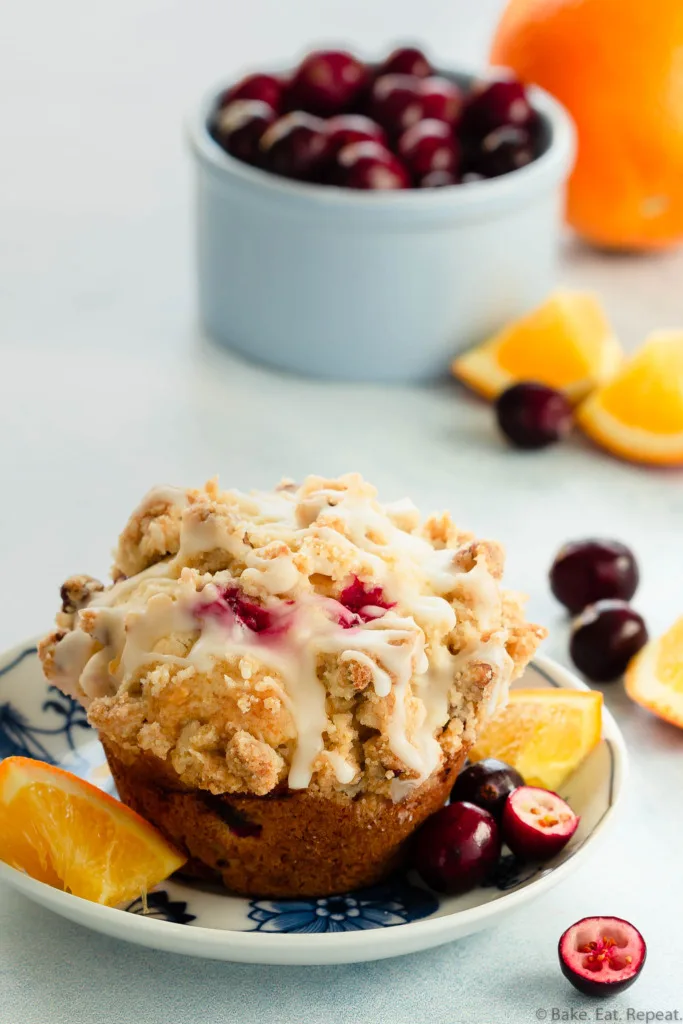 That crumb topping is so amazing, and the orange glaze adds an extra burst of orange flavour that makes these muffins so much better.
I do think they'd still be tasty without the crumb topping and the glaze if you'd like to make them a bit healthier, but I can't say for sure, because I can't resist adding both!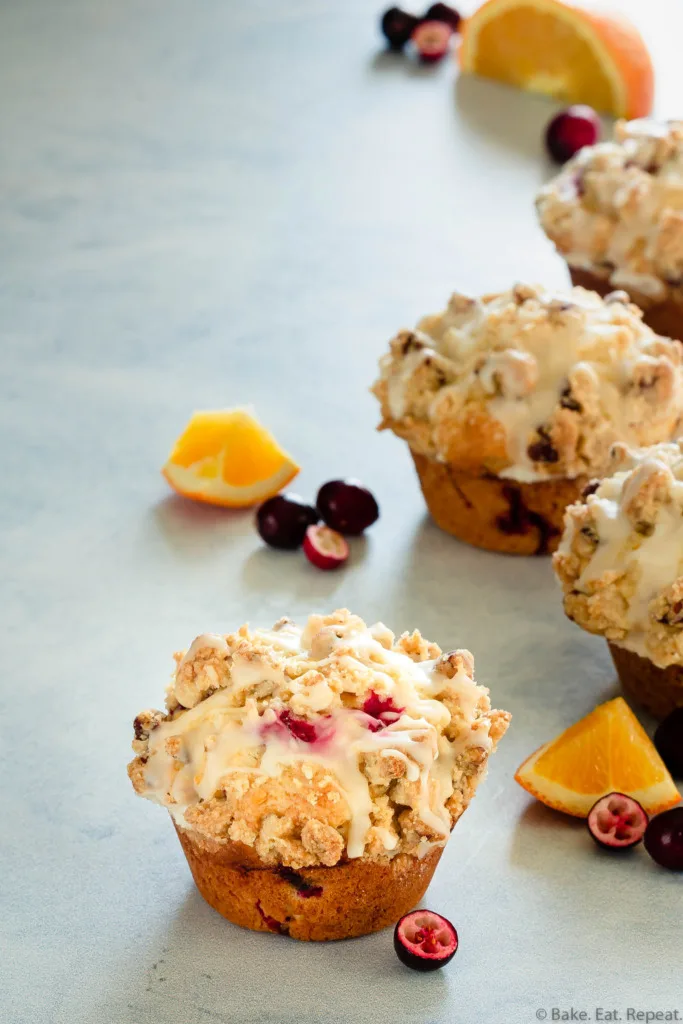 How do you make crumb topping for muffins?
Making a crumb topping for muffins is very easy. It only takes about 30 seconds to mix together the few ingredients needed for it.
This crumb topping uses brown and white sugar, flour, and melted butter. All you need to do is stir everything together until it starts to clump.
As you place the crumb topping mixture on the muffins, simply squeeze it together in your hands to form big clumps to cover the muffins with.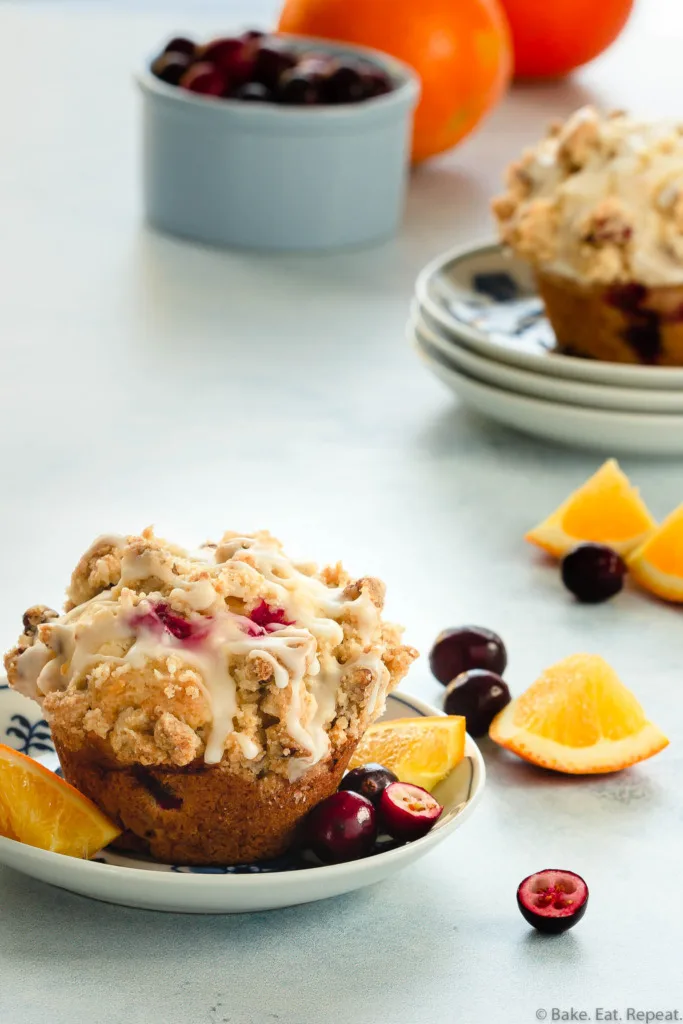 Here are some more great recipes that use a crumb topping: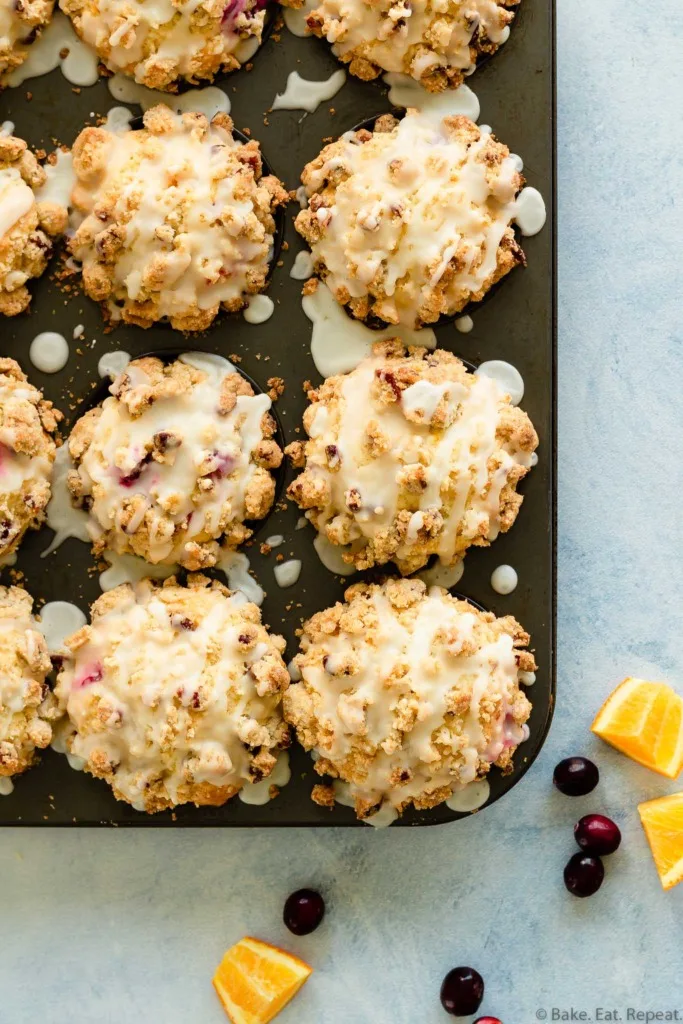 Do you have to cook cranberries before baking?
You do not need to cook the cranberries before baking them in these eggnog cranberry orange muffins.
I've made these muffins with both fresh and frozen cranberries, and all you need to do is slice them in half, or quarters if they're really large, and toss them with a bit of sugar, before adding them to the muffin batter.
If the cranberries are really small you don't even need to cut them, I only do this if they're on the larger side. And it's not strictly necessary, I just like to spread them out a little more in the muffin batter.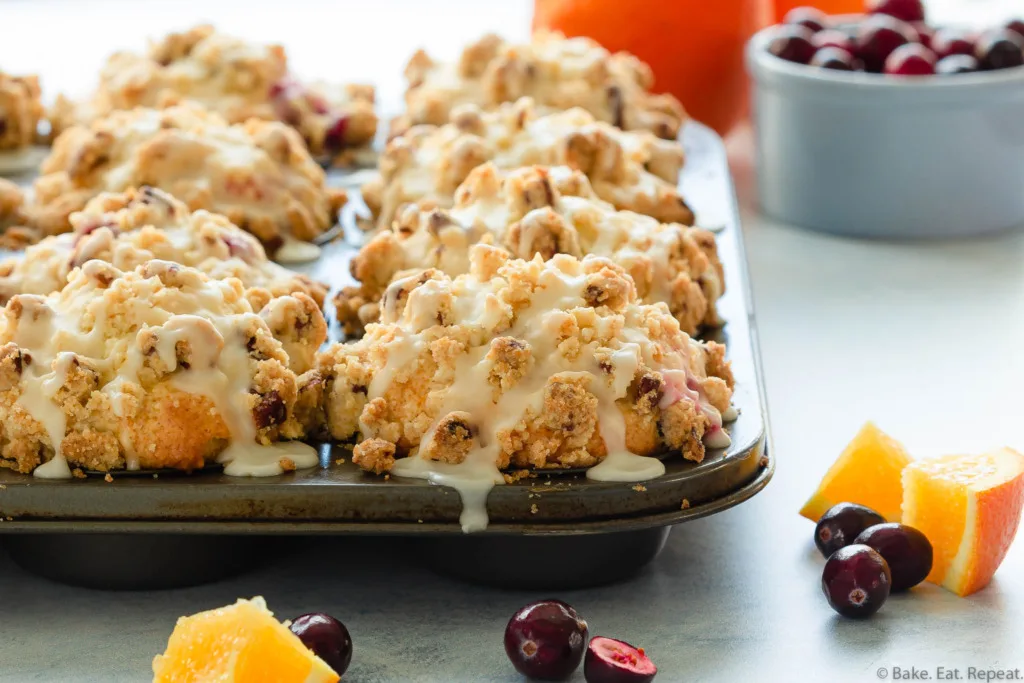 How to make Eggnog Cranberry Orange Muffins:
These muffins are baked at a high temperature for just 5 minutes, before lowering the oven temperature for the rest of the bake time. This helps give them a good rise in the oven.
Press the crumb topping into the muffin batter a little bit when you add it. This will help it to stay on the muffins after baking rather than all falling off as you take them out of the muffin tin.
I have only made these muffins with fresh or frozen cranberries, but I think that dried cranberries would be tasty too if you prefer. They would make the muffins quite sweet though so keep that in mind if you substitute.
Here are some more great muffin recipes for you: