These glazed lemon cranberry muffins are light and fluffy with the tart, fresh cranberries complimenting the sweet lemon glaze perfectly!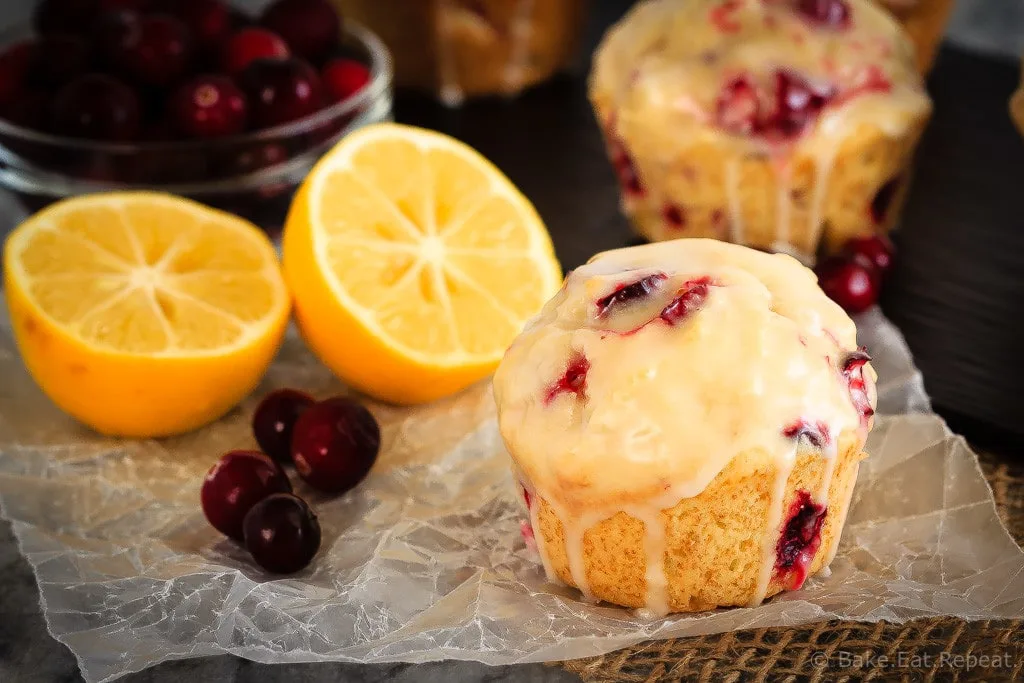 I never used to like cranberries. Especially in muffins.
This seems rather bizarre to me at the moment, given that I have no less then three dozen lemon cranberry muffins in my freezer right now. And that doesn't even count all the cranberry muffins that my family has consumed in the last week.
I seem to have gotten over my dislike of cranberries. In baked goods, at any rate.
Still don't want them with my turkey, but I'm pretty sure that won't ever change. Although, just watch – now that I've said that, I'll be raving about some cranberry sauce recipe next year and you can all throw this in my face.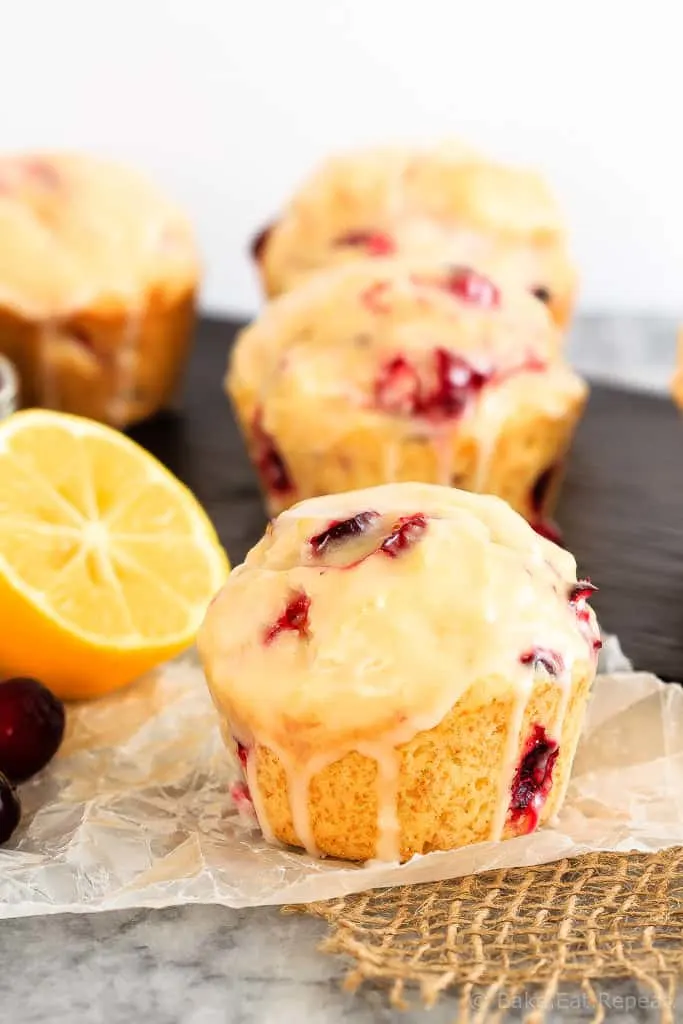 I think that cranberries and lemons were meant to be together. It's just a match made in heaven. Which seems a little strange, since they're both such tart flavours, but for some reason they really go well together. Of course, I might not be saying that if there wasn't also sugar involved, but still.
Originally I bought cranberries so that I could make these eggnog cranberry orange muffins again, but the only fresh cranberries I could find the day I suddenly started craving them was an enormous bag. For some reason it didn't occur to me to just freeze most of them. No. I just started making muffins like a crazy person; first the eggnog ones that I was craving, and then endless variations of lemon cranberry muffins. (And by endless, I mean three – these ones were the best of the lot.)
Totally worth it though. A large supply of muffins in the freezer for snacks and breakfasts and lunches is a wonderful thing.
Especially when it's these glazed lemon cranberry muffins. Pretty sure I need to start putting cranberries in more things – I just might like them after all.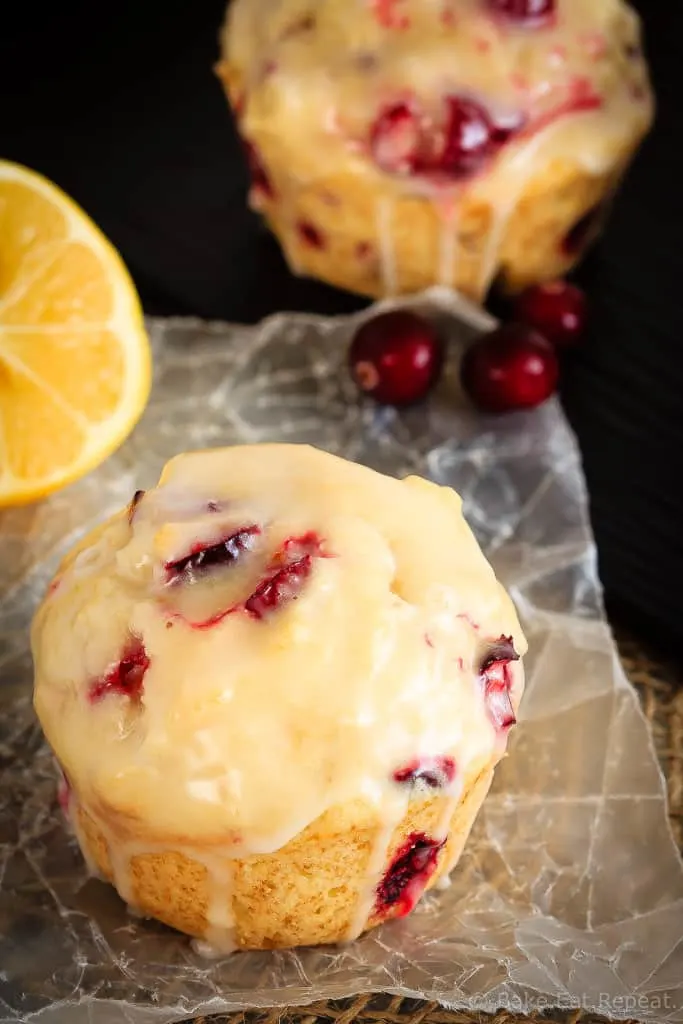 How to make Glazed Lemon Cranberry Muffins:
You can use either fresh cranberries or dried cranberries for this recipe – if using dried cranberries omit the extra tablespoon of sugar that you toss the cranberries in and add the lemon zest to the dry ingredients instead – the muffins will taste a bit sweeter as dried cranberries are typically sweetened and fresh cranberries are quite tart.
These are also great without the glaze so you can omit that if you'd like them to be a bit healthier.
These are good with melted coconut oil instead of canola oil if you prefer.
I love using this stoneware muffin pan for my muffins (but also use this one when I'm making more then twelve!).
Here are some more great muffin recipes for you:
I've also shared this Glazed Lemon Cranberry Muffins Recipe over on Food Fanatic.