This apple bread with a crumb topping is so easy to make and tastes fantastic. A cinnamon flavoured bread studded with apples, plus a crumb topping and a maple glaze makes the perfect treat!
This apple bread with a crumb topping just might be one of the best things I've baked this fall. Of course, I say that on a regular basis. But still.
You should probably trust me on this and head to the kitchen immediately if not sooner to make this bread.
It's so tasty.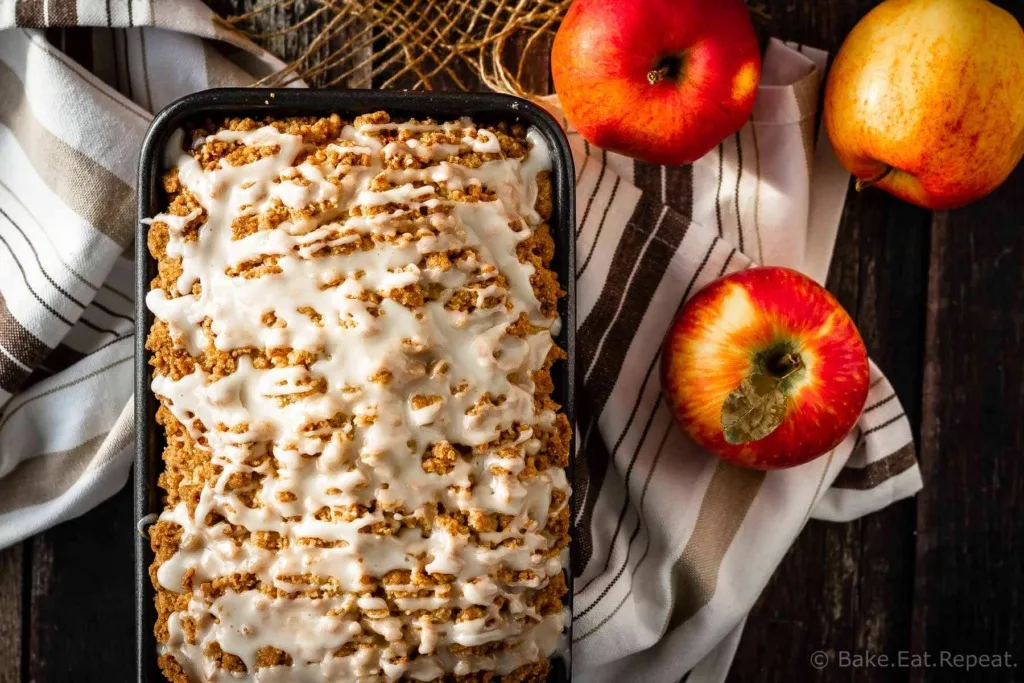 We finished off this loaf in two days with no problem at all.
There are five of us here, but still, that's pretty quick.
This light and fluffy cinnamon flavoured bread filled with chunks of soft, baked apple, and covered with a crumb topping and a maple glaze is just perfect.
I will definitely be making it over and over again!

What are the best apples for apple bread?
The best apples for apple bread are those that hold their shape well when cooked, such as Jonagold, Fuji, Granny Smith, Macintosh, Gala, or Honeycrisp.
I typically use Gala apples for my apple bread, since those are the kind I usually have on hand.
Can you freeze apple bread?
I freeze quick breads all the time.
They freeze well for up to 3 months. Let the bread cool completely, then freeze it in a large ziplock freezer bag.
Defrost it at room temperature.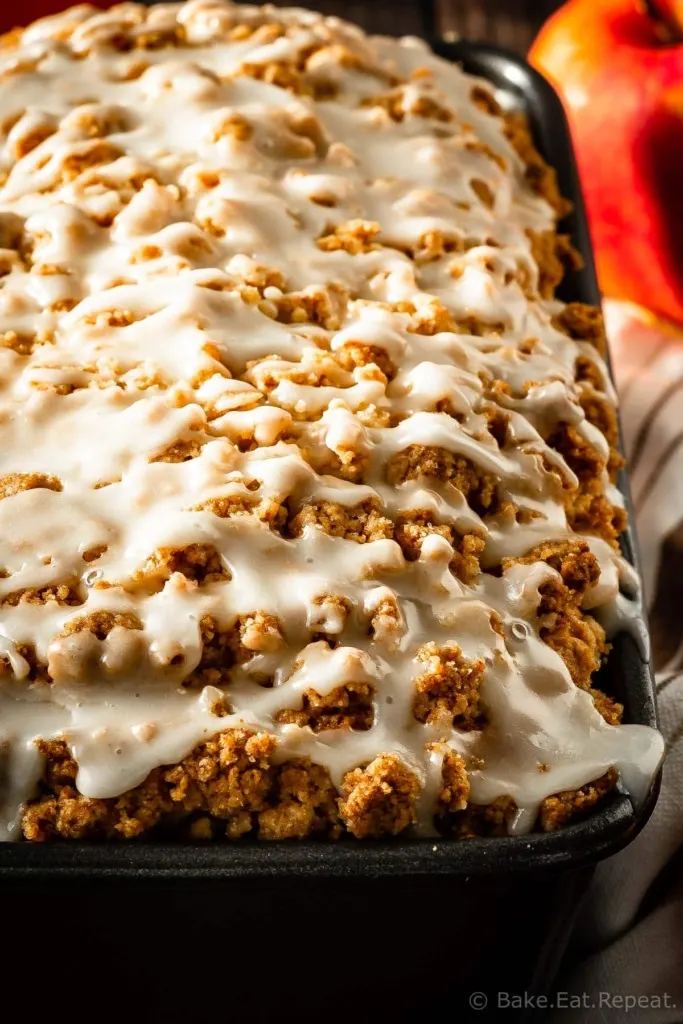 How do you make the best crumb topping?
This crumb topping is super easy to make and tastes amazing. Just a few ingredients and about thirty seconds to mix them together is all it takes.
This crumb topping uses brown and white sugar, flour, cinnamon, and melted butter.
Place all the ingredients in a small bowl, and stir until it starts to clump together.
If you squeeze the crumb topping mixture in your hands as you put it on the batter, it will clump together so you get those nice big crumbs on top.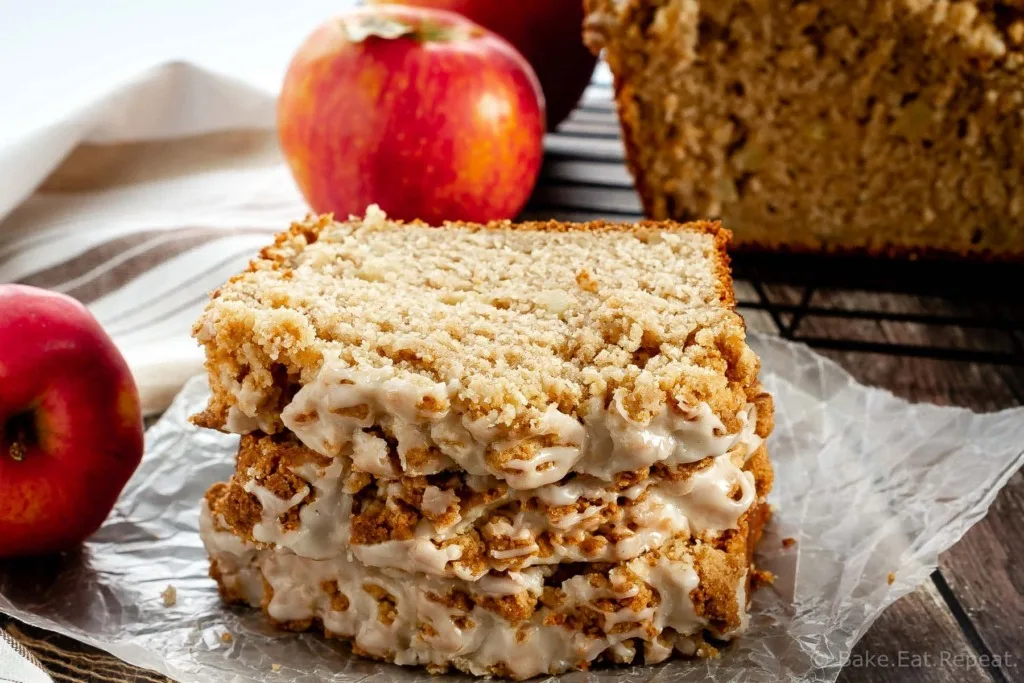 How to make Apple Bread with Crumb Topping:
Make sure not to over mix the batter for your bread. This will result in a tougher texture to the bread. Mix just until your ingredients are combined.
Lightly press the crumb topping into the batter after sprinkling it over top. This will help it adhere to the bread as it bakes, rather than all falling off as soon as you slice it.
This apple bread is tasty without the maple glaze too if you would prefer to leave it off.
Here are a few more great apple recipes for you: