These blueberry crumble bars are easy to make and taste fantastic. A shortbread crust is topped with blueberry pie filling and an oatmeal almond crumble topping for the perfect dessert!
If you're looking for a great dessert that's super easy to make, these blueberry crumble bars fit the bill. They are super easy to make, and taste fantastic!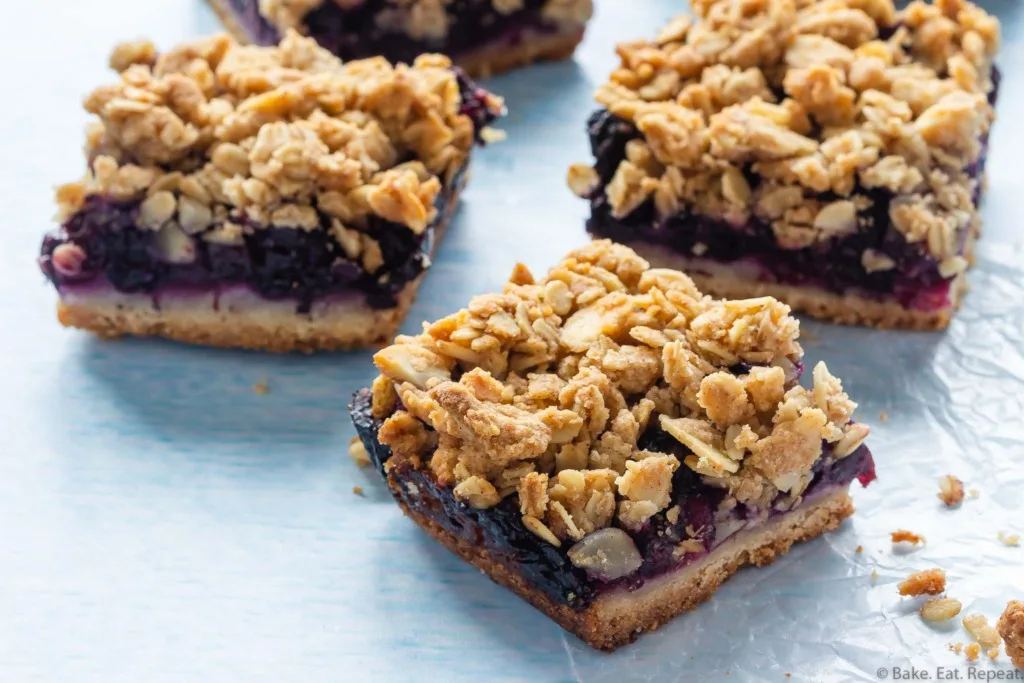 Blueberry pie without all the work of blueberry pie.
These bars have a shortbread crust, a sweet blueberry filling, and a crunchy oatmeal and almond crumb topping. They're easy to make, and everybody loves them!
They are best the day that they're made, as the crumble topping tends to soften over time. They will still be tasty for a couple of days, but are definitely best when they're fresh.
Enjoy one of these blueberry crumble bars with a scoop of vanilla ice cream for an amazing dessert!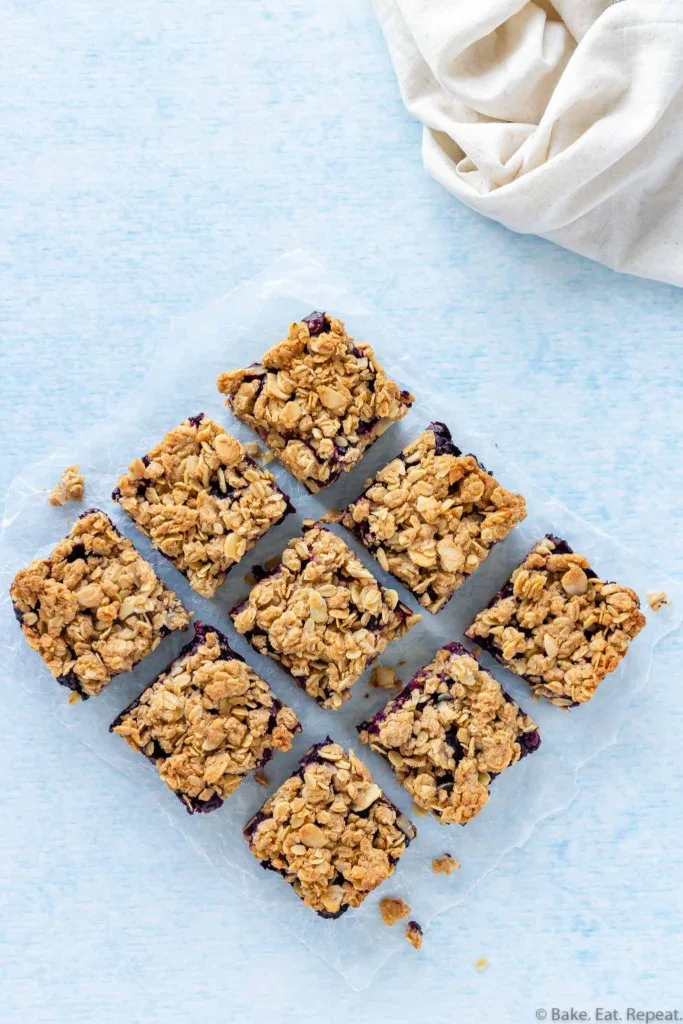 How long do blueberry crumble bars last?
These bars are best the day that they're made. This is because after the first day, the crumble topping and the shortbread crust tend to soften, especially if the bars are stored in an airtight container.
For this reason, I don't cover these bars tightly. I leave them loosely covered at room temperature for 2-3 days. They are still tasty on the third day, but the topping will be softer. You can reheat the bars in the oven for 5-10 minutes at 350F to crisp up the topping a bit if you like.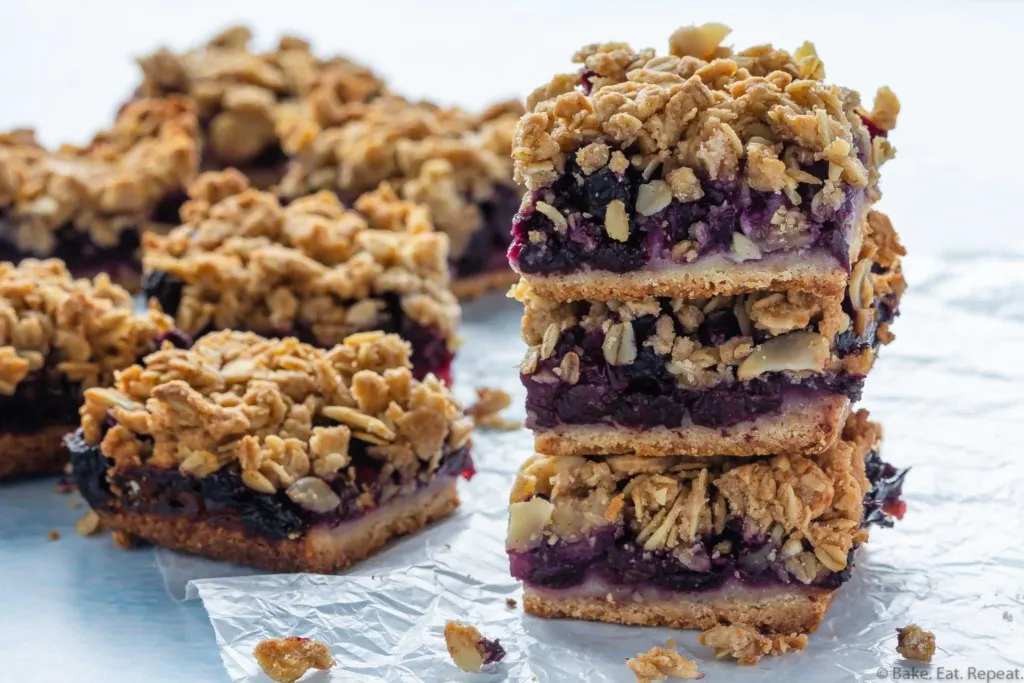 Do you need to refrigerate blueberry crumble?
I do not refrigerate these bars. Blueberry crumble doesn't need to be refrigerated, and the crumble topping will get soggy in the fridge.
These are best the day they're made. If you have leftovers, keeping them at room temperature is best so the crumble topping doesn't get super soft.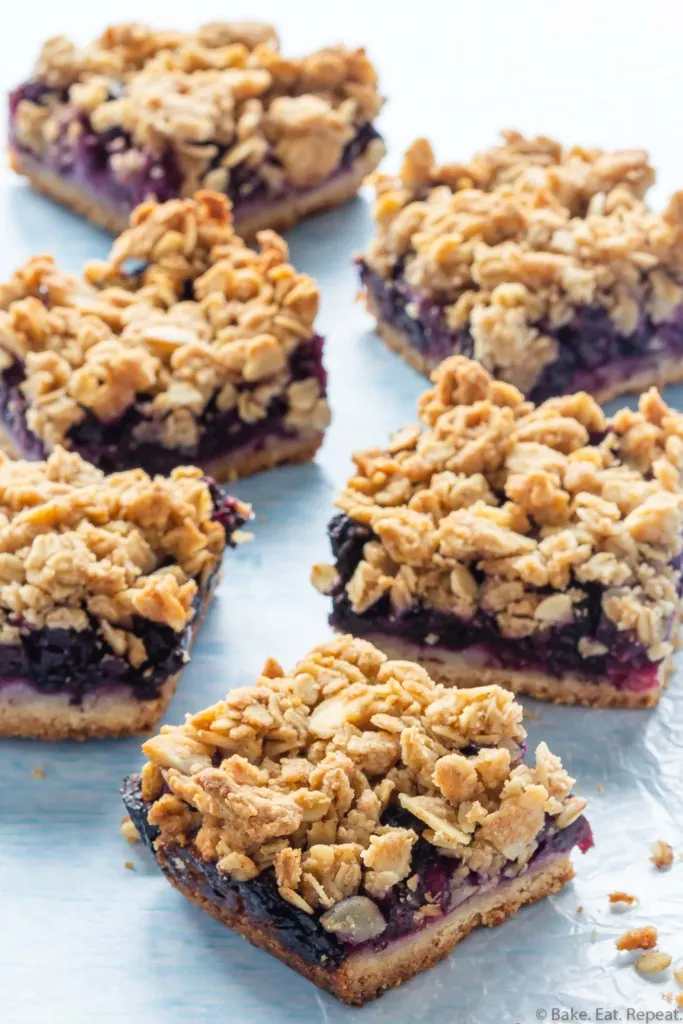 How to make Blueberry Crumble Bars:
The best way to make the shortbread crust is with a food processor. You want to process the ingredients until the butter is fully incorporated and the mixture resembles damp sand.
You can make these bars with fresh or frozen blueberries. However, with frozen berries you need to cook the filling before spreading it on the crust. See my notes on the recipe if you want to use frozen blueberries.
I like to put a foil sling in my baking dish before making these bars so that they can be lifted out easily and sliced up. If you'd prefer not to, just spray the baking dish with non-stick cooking spray first.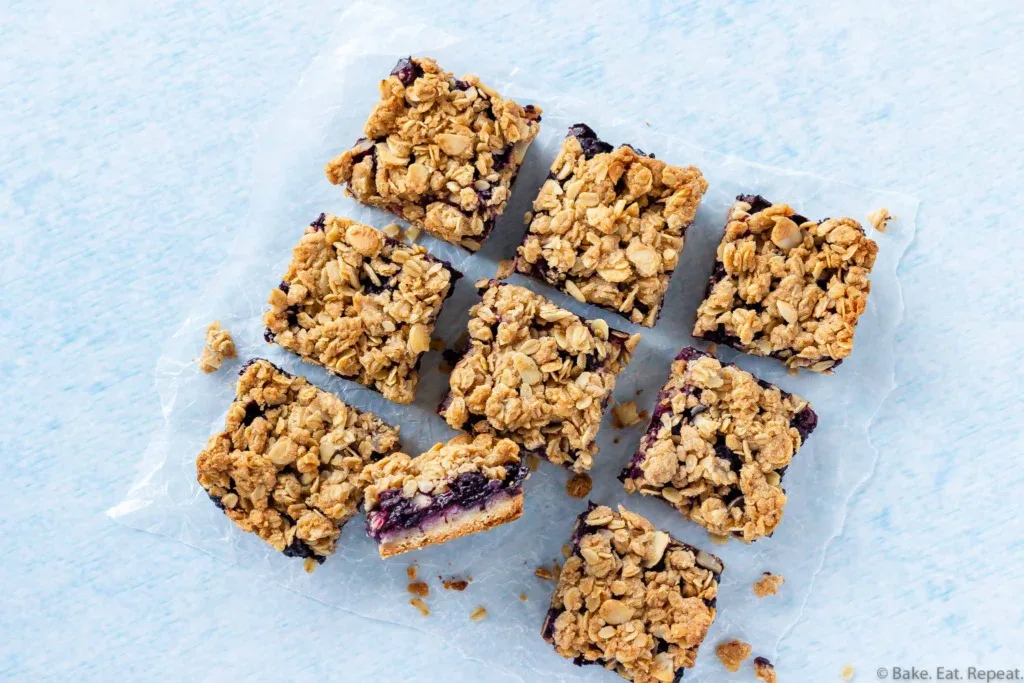 Here are some more great fruit desserts for you: