This Christmas sangria is the perfect special drink for your holiday plans! It's so easy to make and tastes fantastic!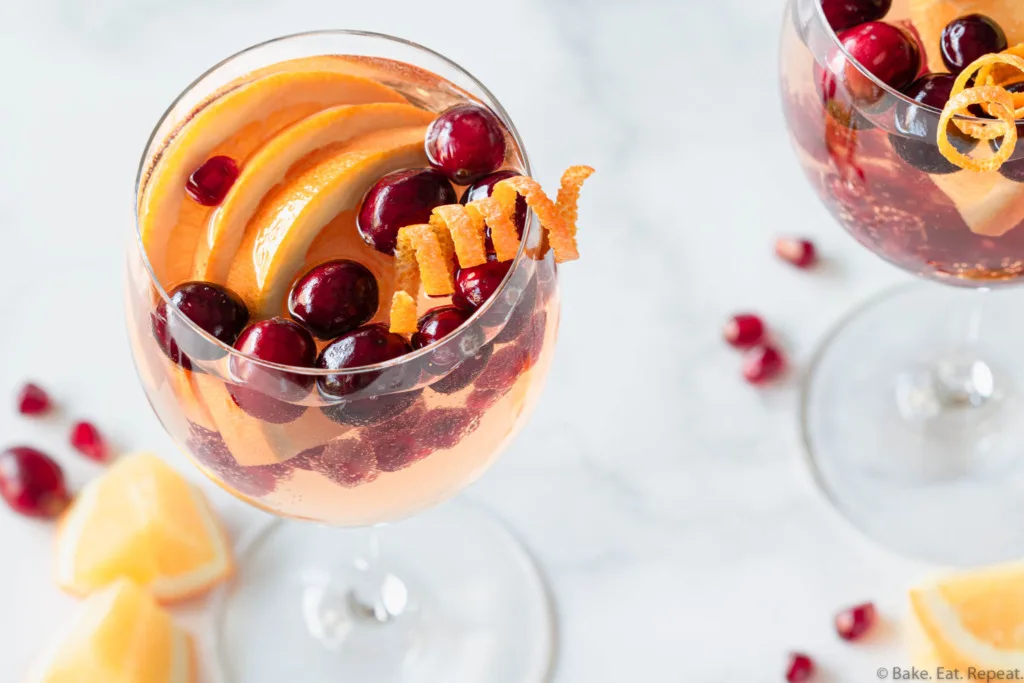 I don't make a lot of cocktails, but this Christmas Sangria is so easy and delicious that I love to make it for a special treat during the holidays.
If you've never made sangria, you need to try this recipe. It's so easy, it takes just a few minutes to mix up, and you can make it ahead of time. In fact, it's much better if you make it ahead of time and let it chill for several hours or overnight before serving it.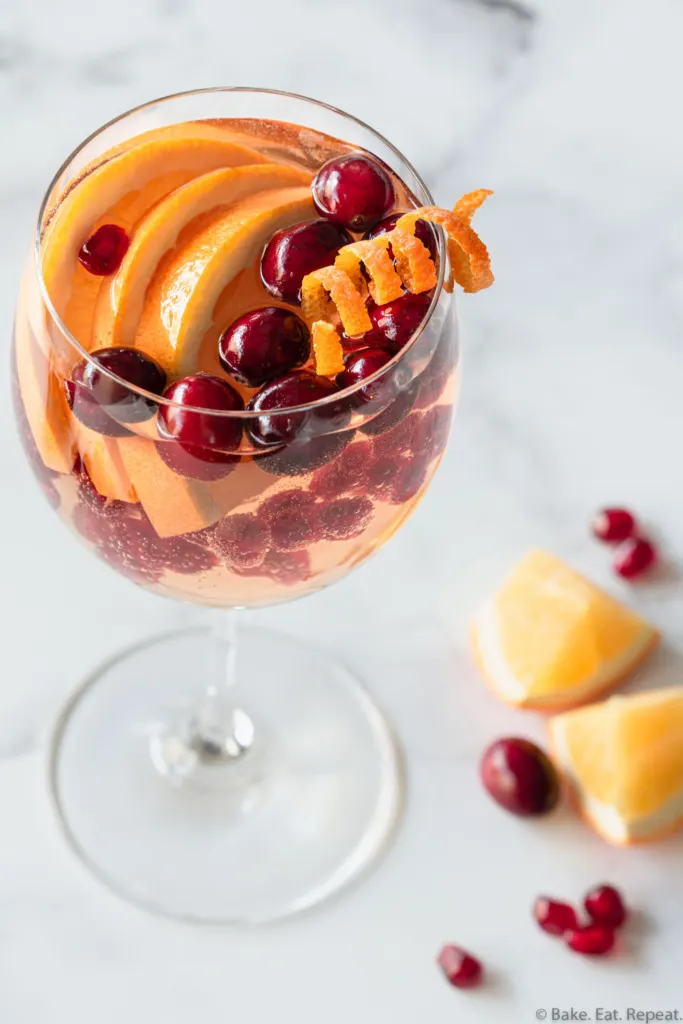 Cut up some fruit, mix it with your favourite white wine and some pomegranate juice, and let it sit for a few hours. That's it.
When you are ready to serve this Christmas Sangria, all you have to do is stir in some ginger ale. It's so easy, and so delicious!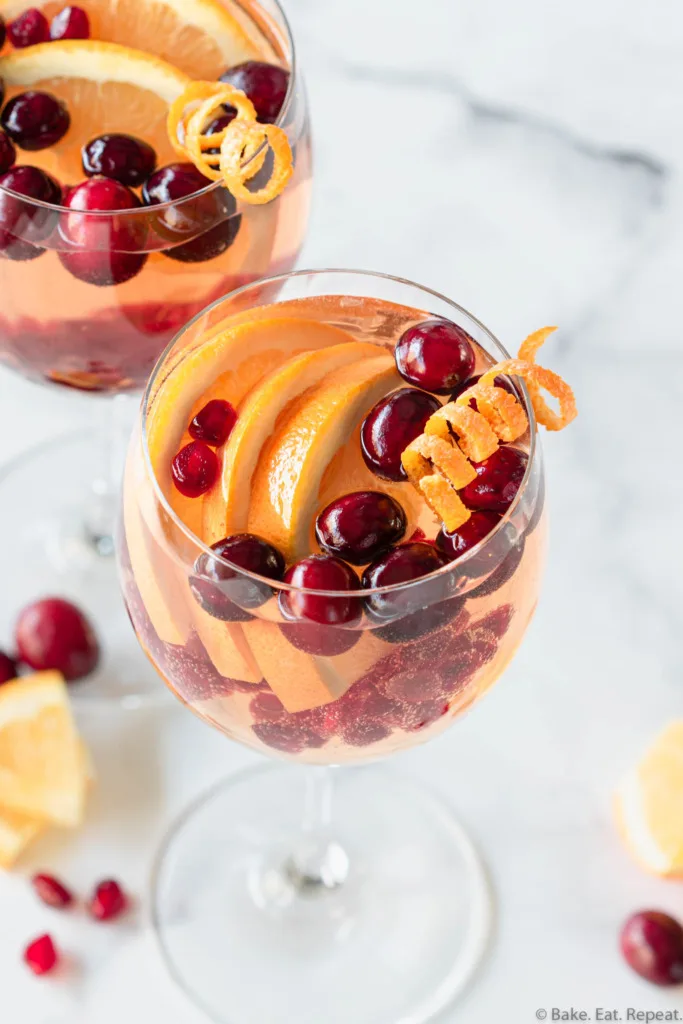 Which white wine is best for sangria?
I've read that the best white wines for sangria are crisper, dryer wines like sauvignon blanc. But I'm personally not a fan of those, so I haven't made this Christmas Sangria recipe with that type of wine.
I've made this recipe with both Riesling and Chardonnay and loved it both ways. I think Pinot Grigio would be great too.
But honestly, as long as you're choosing a white wine you like, I think this sangria will be delicious.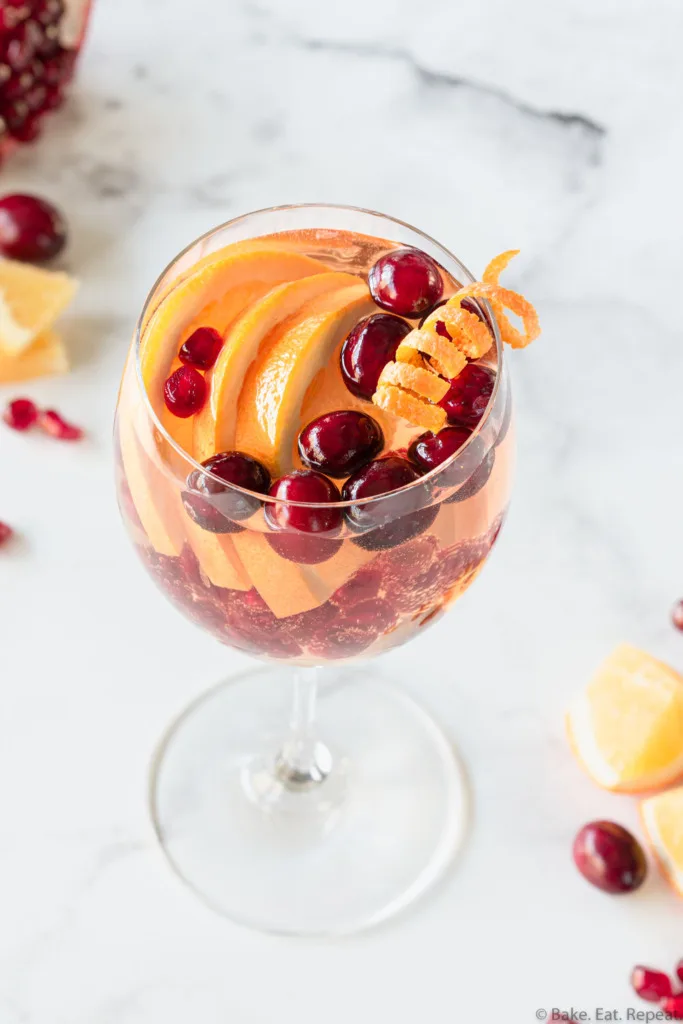 Is sangria better the longer it sits?
Sangria does need to rest in the fridge for at least an hour so that the wine can be infused by the fruit juices.
I've listed at least an hour chill time for this sangria, but it's fine, and maybe even better, to make it the day before and let it sit overnight.
Just don't add the ginger ale until right before serving it, so that you don't lose the carbonation.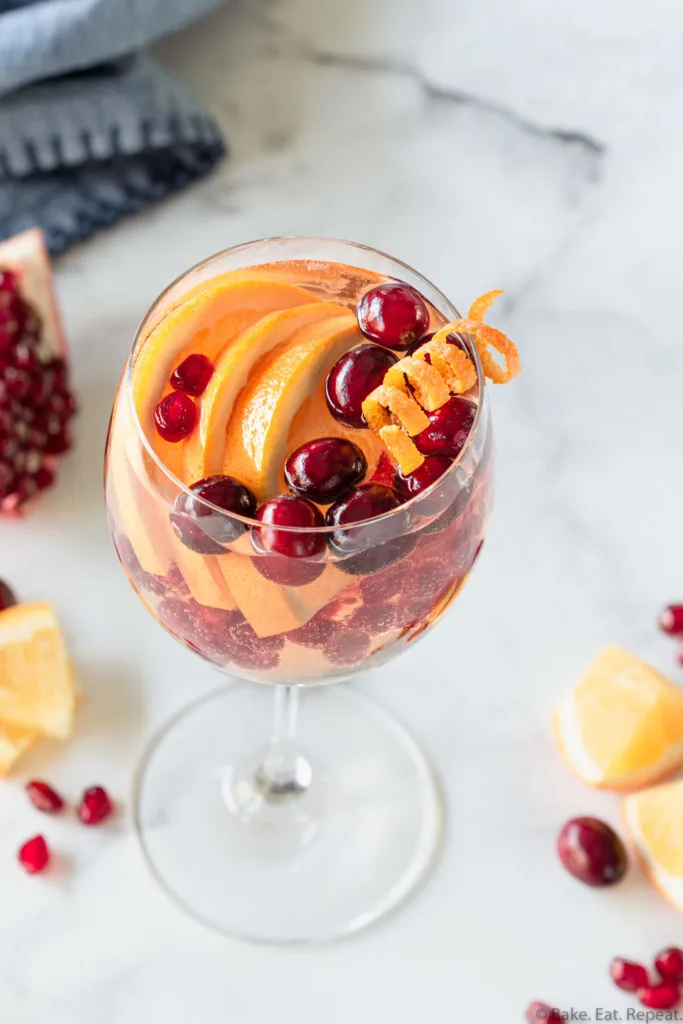 How to make Christmas Sangria:
Make sure to leave time to let the sangria chill for at least an hour, but overnight is even better, before serving it.
Don't mix in the ginger ale (or club soda) until just before serving the sangria.
If you can't find pomegranate juice, I've also made this with a cranberry pomegranate juice blend and that was delicious as well.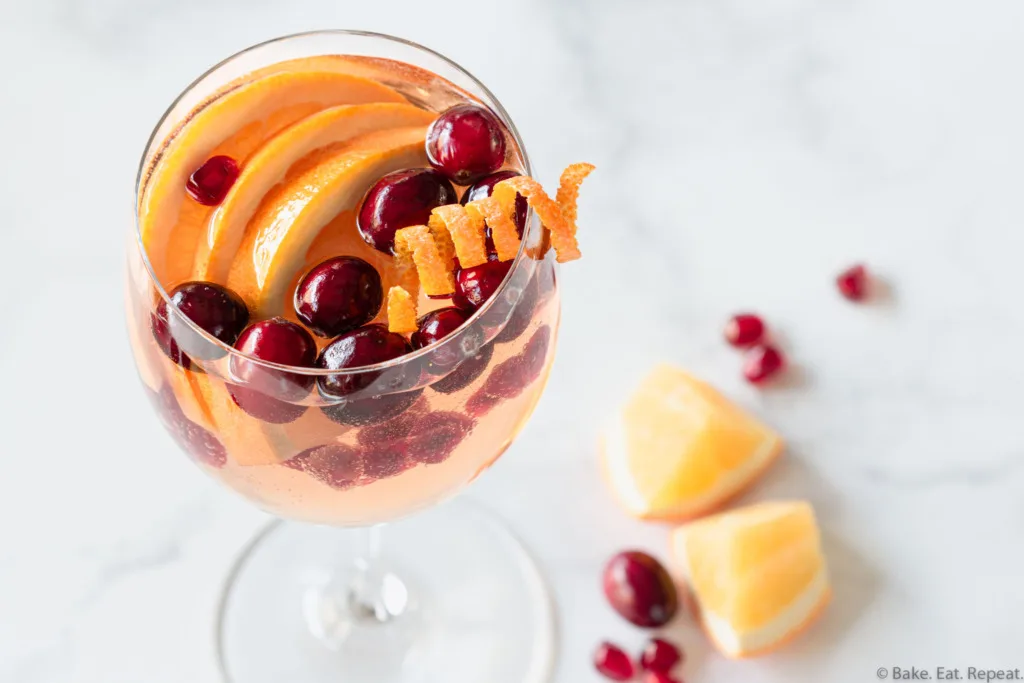 Here are some great appetizers to serve with this Christmas sangria: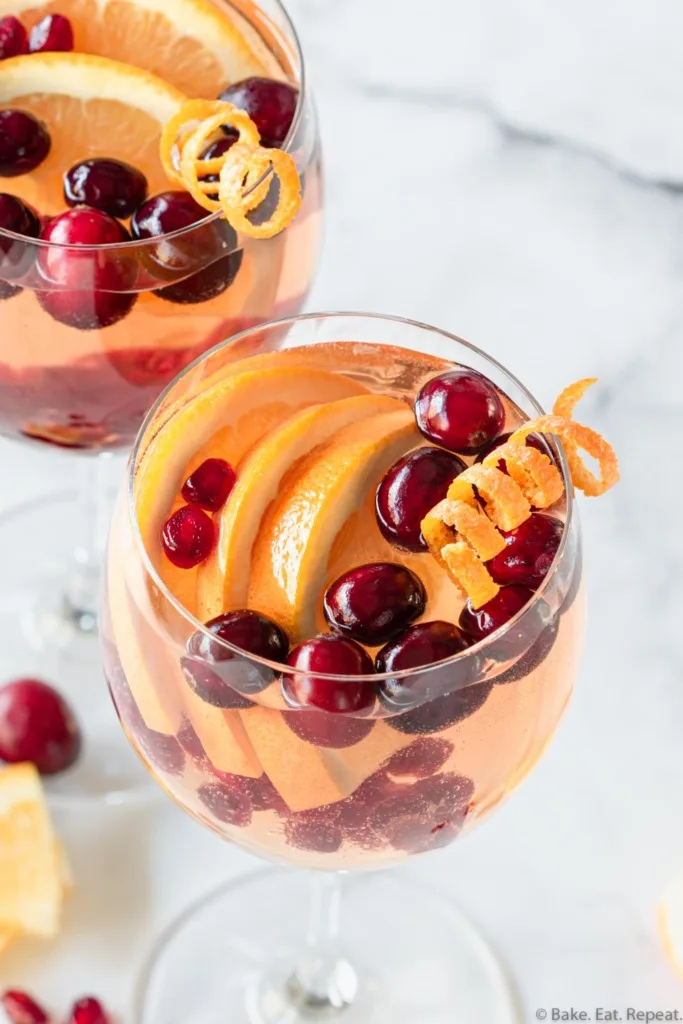 I've also shared this Christmas Sangria recipe over on Food Fanatic.