These chocolate chip banana muffins are light and fluffy and filled with chocolate chips. They make the perfect snack!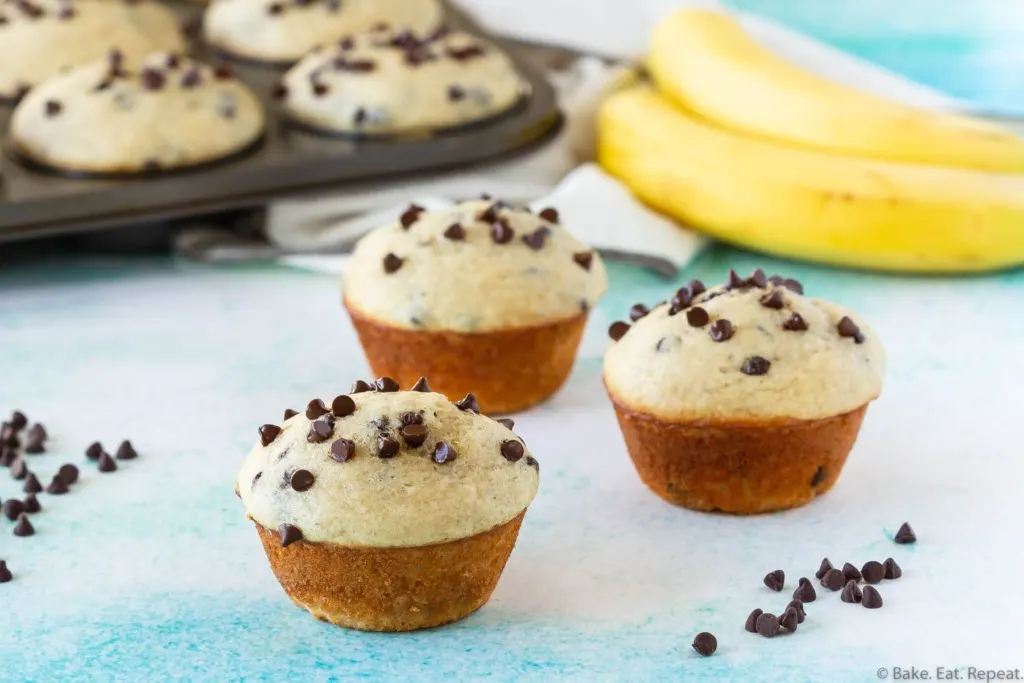 Chocolate chip banana muffins might just be our favourite muffins to make.
Which is saying something because we make a lot of muffins here, and I have at least 25 muffin recipes on this website already. You can find our favourite 21 muffin recipes right here.
These chocolate chip banana muffins are the current favourite though. Admittedly, that changes all the time, but there is definitely something about a classic chocolate chip banana muffin.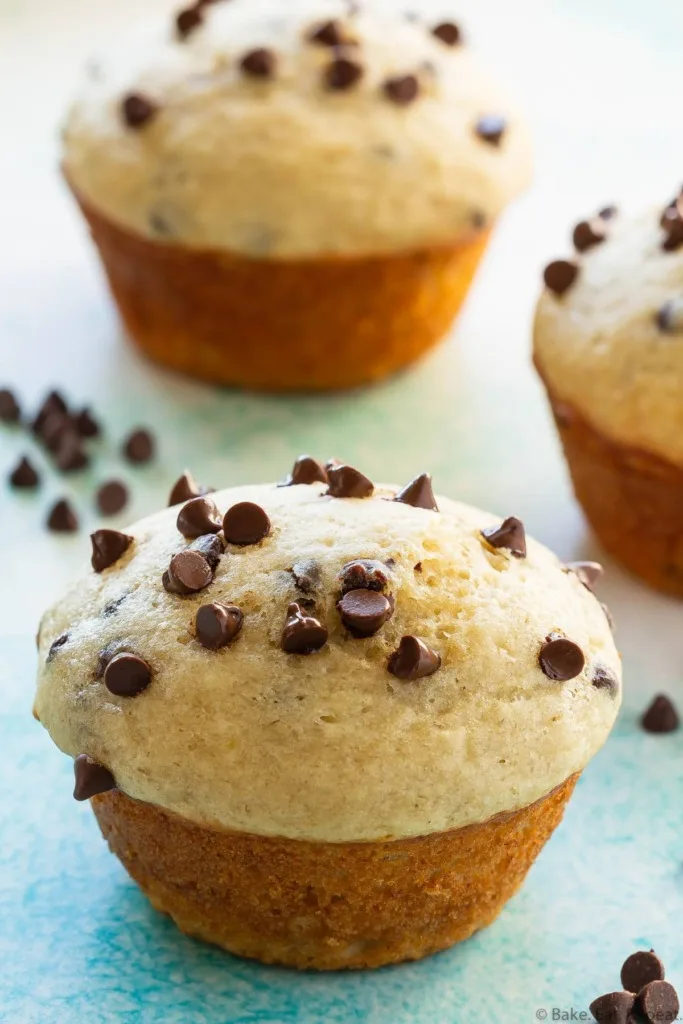 These muffins are super easy to make, mix up in just minutes, and taste fantastic. They are light and fluffy and filled with chocolate chips, and they disappear in no time here, even though the recipe makes a large batch of 18 muffins!
So if you're looking for something to make with those over-ripe bananas sitting on the counter, look no further. These chocolate chip banana muffins are amazing!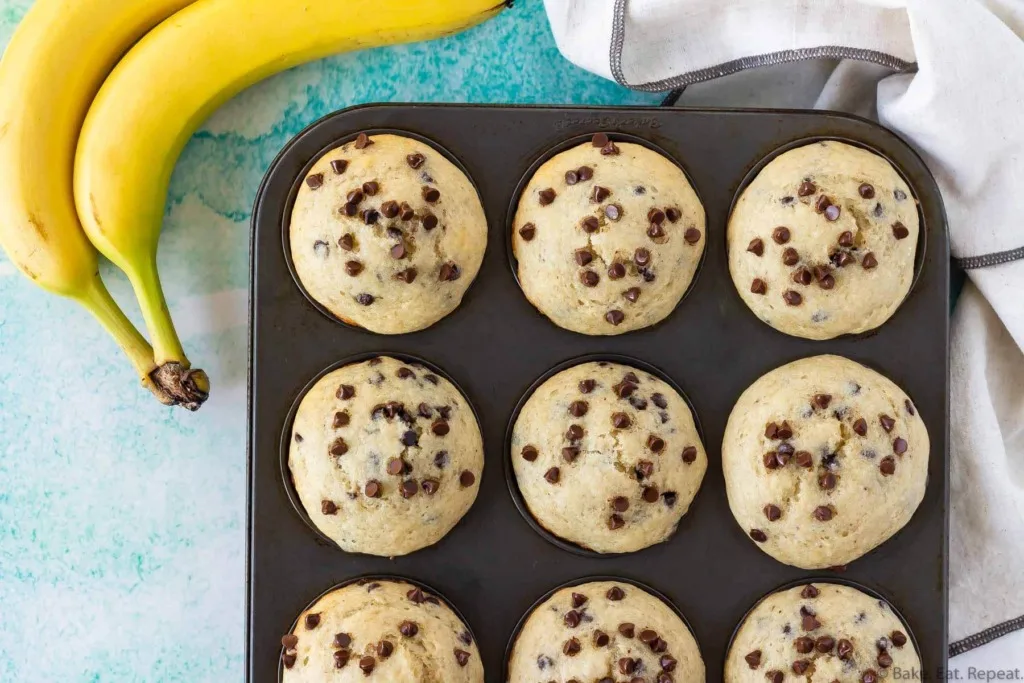 How do you make banana muffins from scratch?
Banana muffins are very easy to make from scratch. Simply blend, or whisk together, the wet ingredients, add them to the dry ingredients and stir until just combined.
You don't want to over-mix the muffin batter, as that will result in dense muffins, but that is the only thing to be aware of.
Make sure to use very ripe bananas for your banana muffins for added moisture and sweetness.
You can very easily have these chocolate chip banana muffins ready for the oven before it's even finished heating up!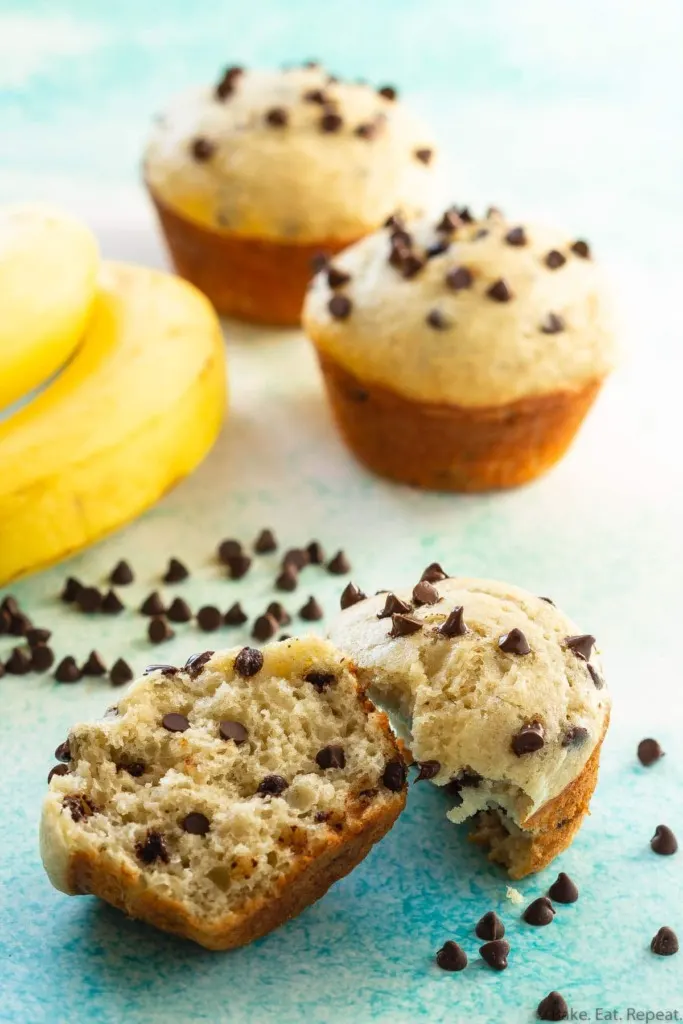 What is the best way to store banana muffins?
Store banana muffins at room temperature in a loosely covered container. Adding a layer of paper towel below and on top of the muffins will help absorb some of the moisture and keep them from getting sticky on the tops.
If you keep them in an airtight container, they won't dry out as quickly, but you will end up with sticky tops.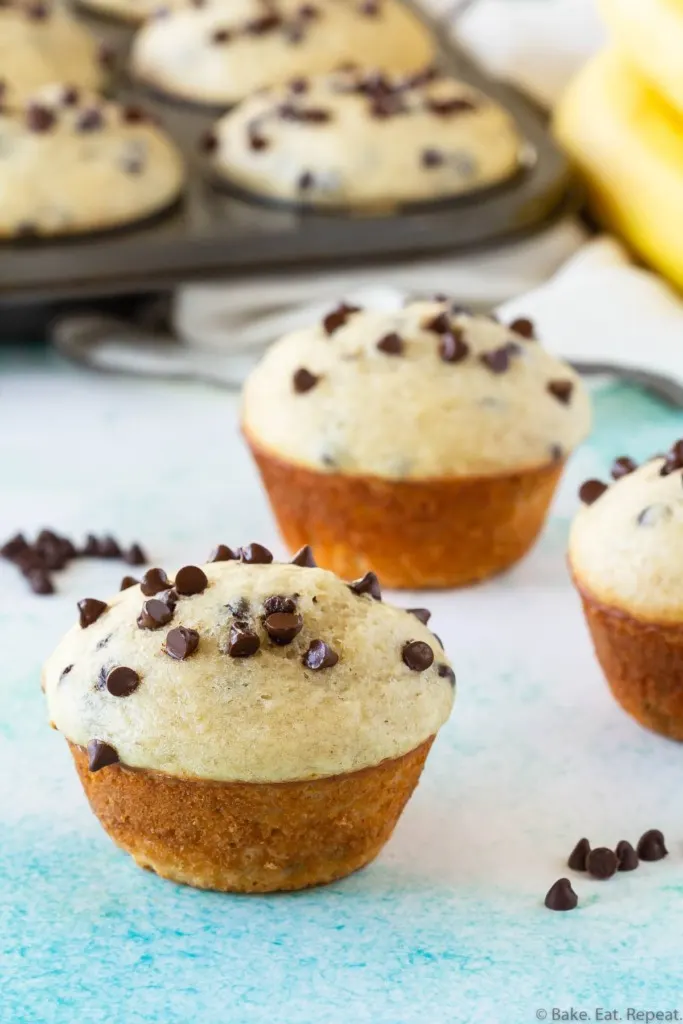 I like to keep them just loosely covered so they don't get sticky, but they only last for about 3 days this way before they start to dry out. That's okay in my house because they're usually gone by that point.
If you want them to last a little longer at room temperature, keep them in an airtight container (for up to a week), but be aware that the tops will get sticky.
You can freshen them up by reheating them in the oven at 350F for about 5 minutes. This will re-crisp the top of the muffin for you and help it taste fresh from the oven again.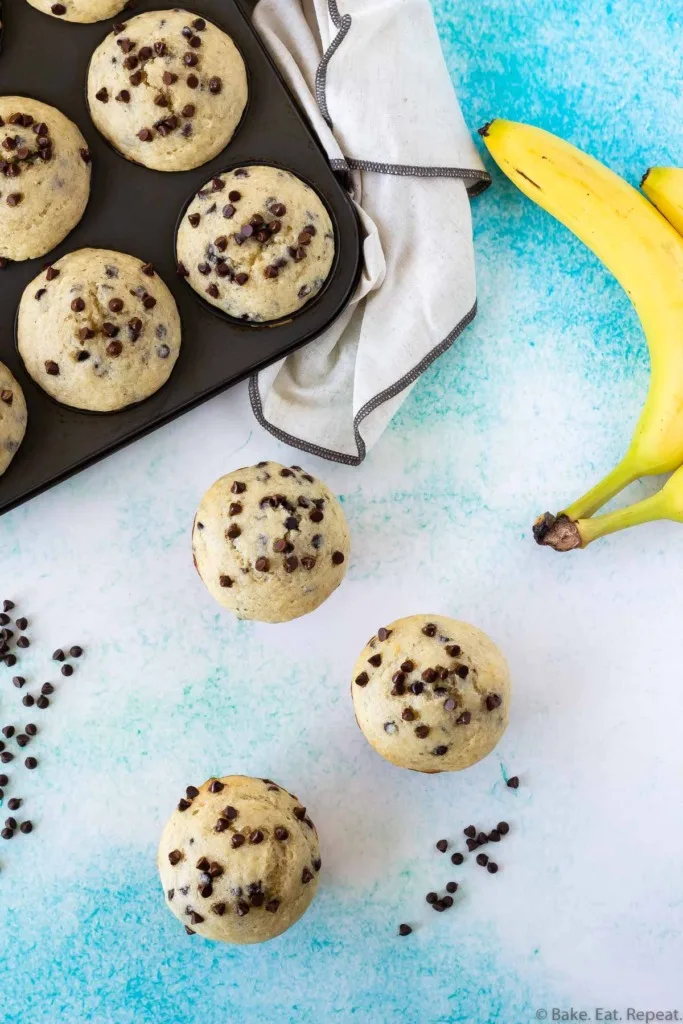 Can you freeze banana muffins?
I freeze banana muffins all the time. We go through muffins at a ridiculous rate around here, so I often make a double batch and freeze half for later.
Simply let them cool completely and then freeze them in an airtight container or ziplock bag.
Let them defrost at room temperature. If you pull them out of the freezer in the morning to pack in a lunch, they are usually perfectly defrosted by lunchtime.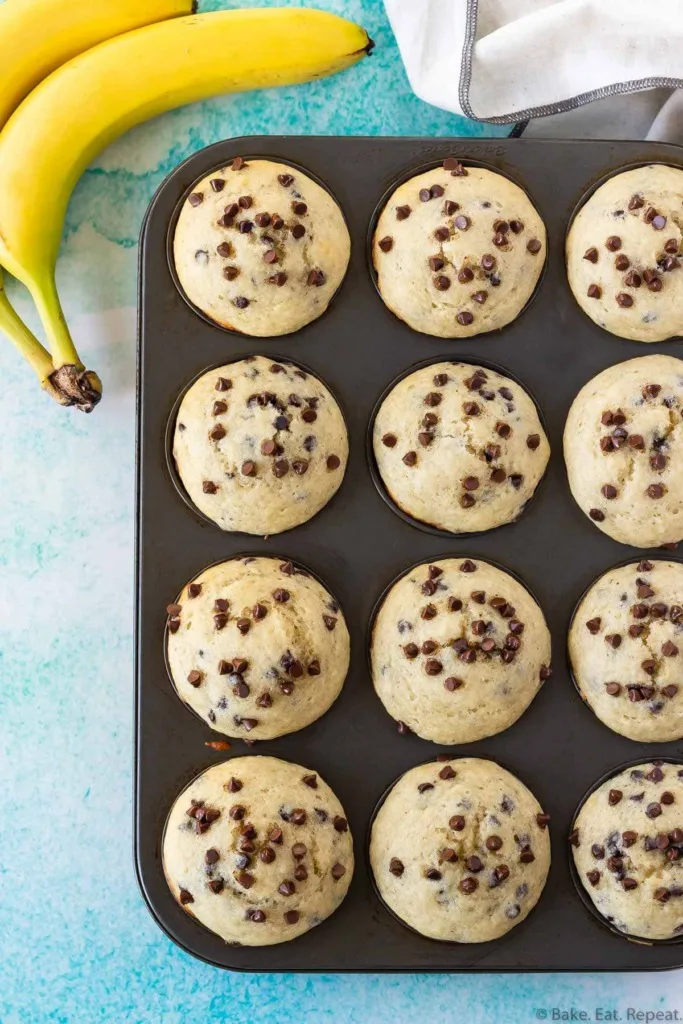 How to make Chocolate Chip Banana Muffins:
Make sure to only stir the muffin batter as long as it takes to just combine the ingredients. Over-mixing muffin batter results in dense muffins.
I've also made these banana muffins with half whole wheat flour with good results.
Fill the muffin tins quite full to get large bakery style muffins. The recipe makes 18 large muffins.
I like to use an ice cream scoop to portion out the batter into the muffin tin. A heaping ice cream scoop will give the the right amount of batter in each well of the muffin tin, and helps give the muffins nice rounded tops.
Here are some more great muffin recipes for you: