This butternut squash pasta sauce is rich and creamy and makes the perfect fall meal! We served it with lobster ravioli and it was fantastic!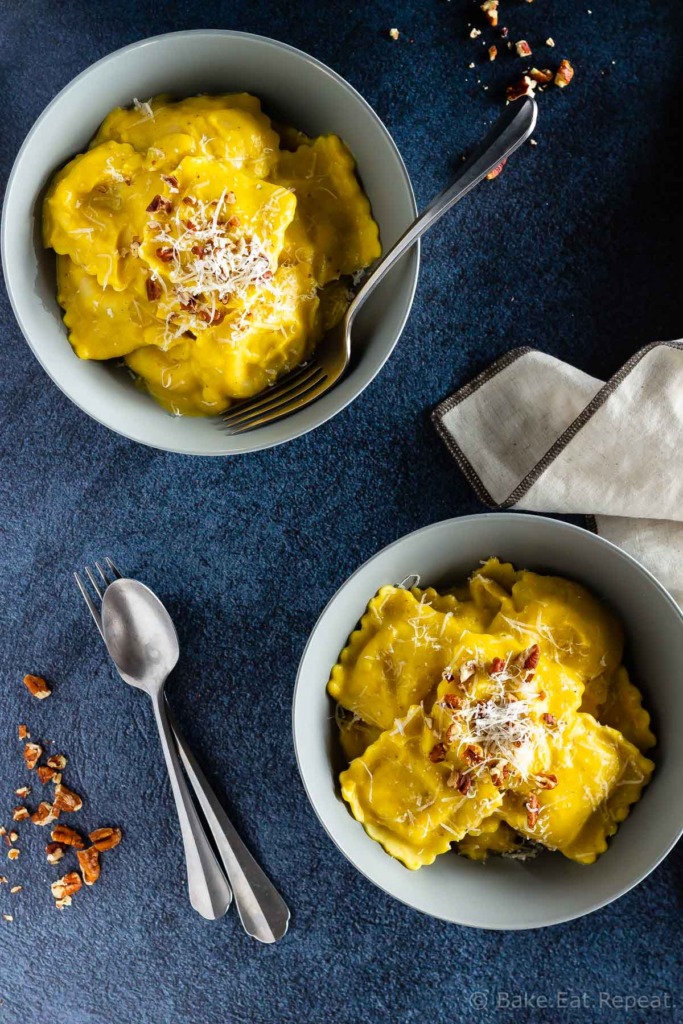 I think that before I tell you all about this amazing butternut squash pasta sauce, you need to know that I am actually not a huge fan of butternut squash.
I like it on occasion. I enjoy a small bowl of butternut squash soup, or a couple pieces in a mixture of roasted vegetables, but it's not my first choice. If I need squash for a recipe, it's not the kind I pick.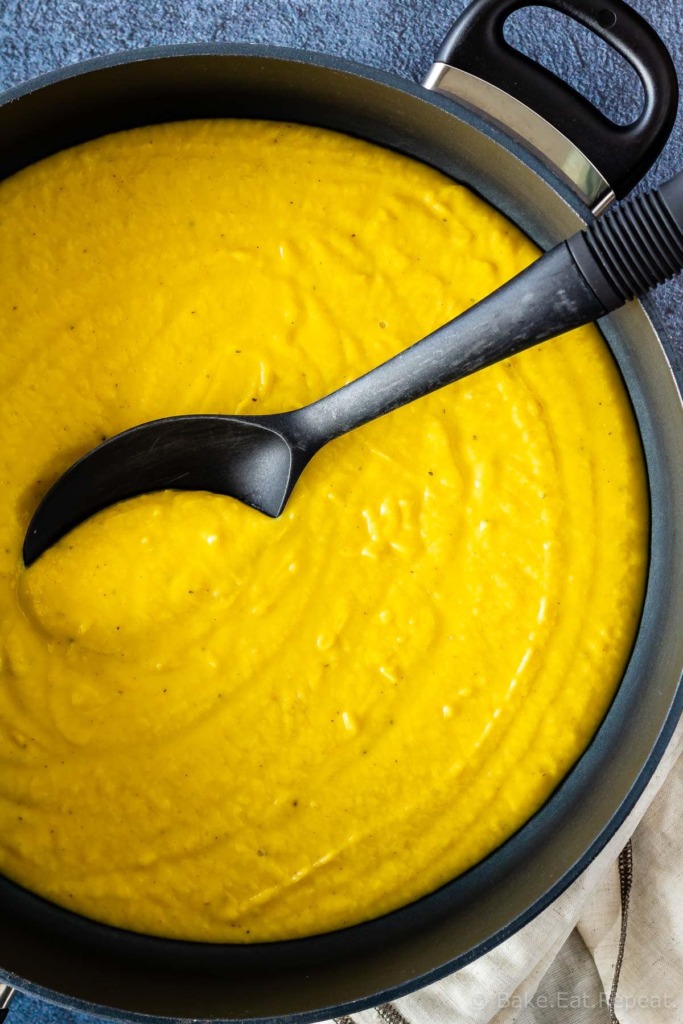 And my entire family agrees with me on that. Not big fans. They'll eat it, but not if there are other options available.
So I think that you can believe me when I tell you that this butternut squash pasta sauce is amazing.
Because my whole family loved it. Including me.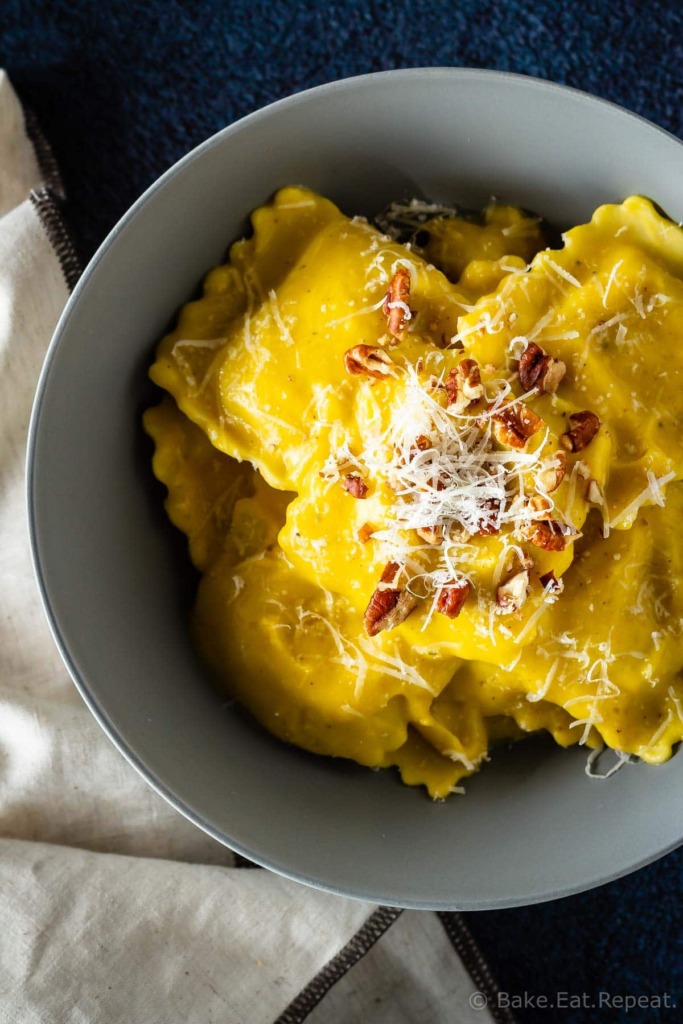 I have to admit, I was a little surprised by that. Of course, it helps when you serve it over lobster ravioli, but still. We really enjoyed it.
It was a very rich meal, lobster ravioli with butternut squash pasta sauce, but it was so tasty. Seriously.
So even if you don't like butternut squash, I think that you should still try this pasta sauce. You may be as pleasantly surprised as I was!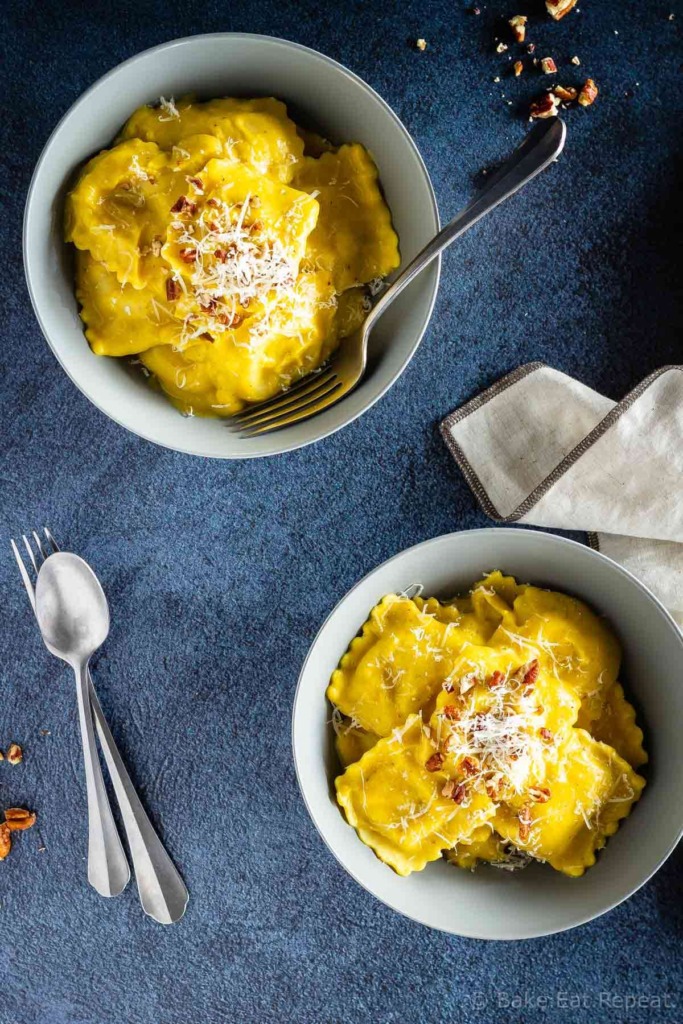 What goes well with butternut squash?
Butternut squash has a sweeter flavour then most squash. It goes really well with vegetables like Brussels sprouts or cauliflower.
This butternut squash sauce would be great with any pasta as a vegetarian dish, or served as a side dish with grilled chicken or fish.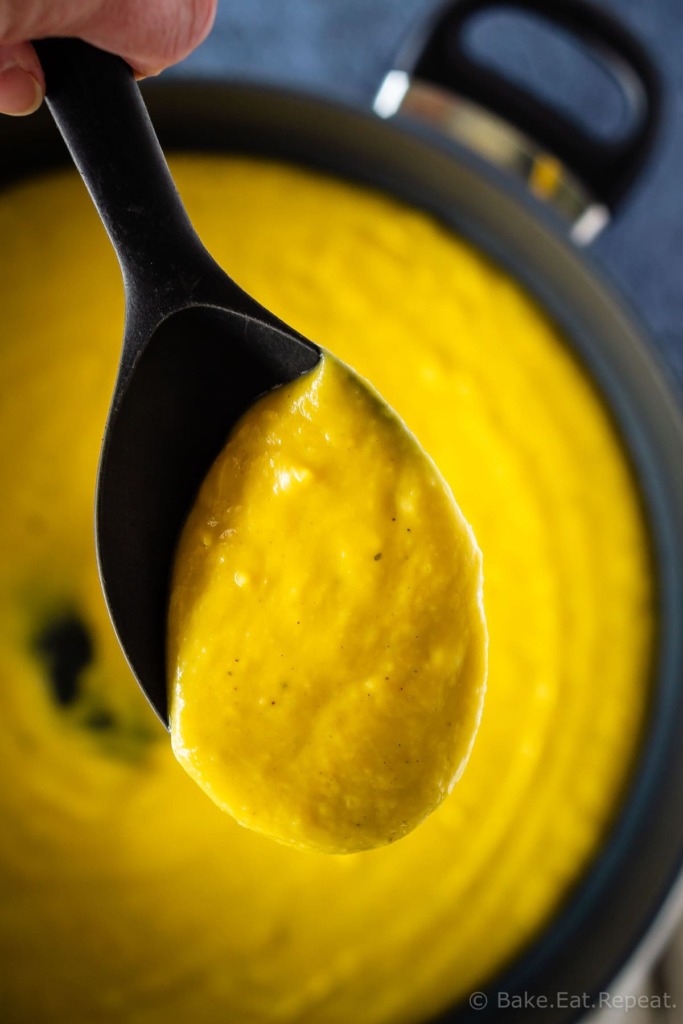 We served it on some lobster ravioli, and it complemented the lobster very well. So if you can find lobster ravioli, they were fantastic together.
It was a very rich meal though – it definitely needed a salad on the side!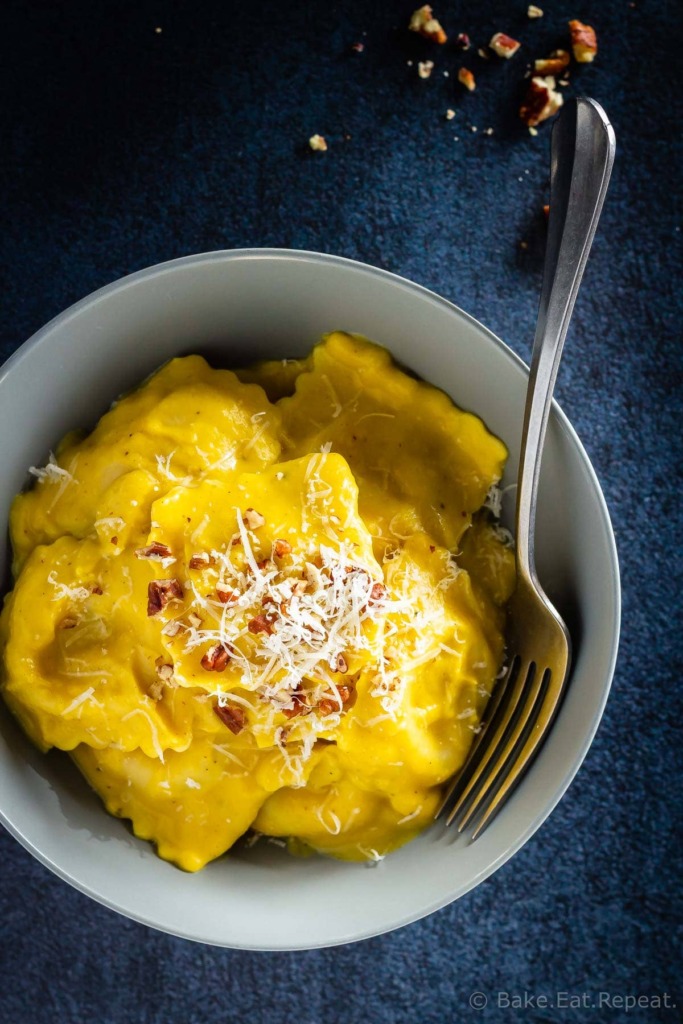 How do you peel a butternut squash?
Peeling butternut squash is really not that hard. I find that the easiest way to do it is to slice off both ends, then cut the squash in half, length-wise, and scoop out the seeds.
Then slice the peel off of each half. I find that a vegetable peeler is the easiest and quickest way to do this.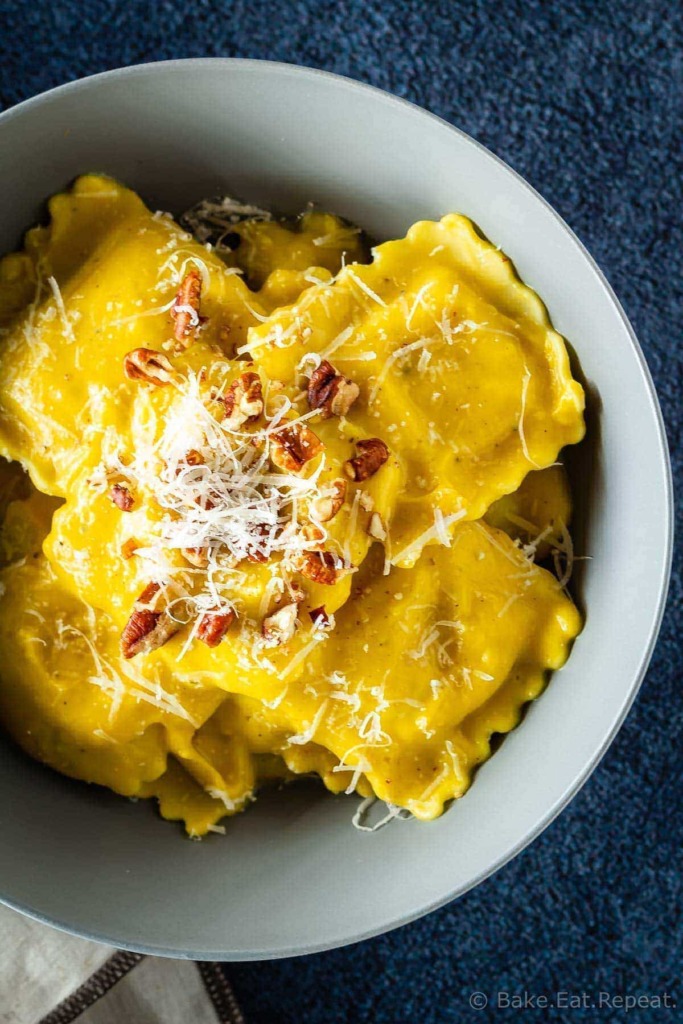 How to make Butternut Squash Pasta Sauce:
The most difficult part of making this pasta sauce is peeling and chopping the butternut squash, and that isn't too difficult. If you'd rather not bother, you can usually buy butternut squash already peeled and chopped, which would save a few minutes.
This recipe calls for one and a half pounds of chopped butternut squash. You will lose about half a pound with the peel, seeds, and stem, so get a squash that is about 2 pounds for this recipe.
I've only made this pasta sauce with heavy cream, but it's quite a thick sauce, so I think that using half and half or 2% milk would work well if you prefer. I think that coconut milk would go well with the flavours here too if you would like a dairy free option.
If you're looking for more great pasta sauce recipes, I have 12 Easy Pasta Sauce Recipes here that are all fantastic!
Here are some more great squash recipes for you: