This one pot mushroom chicken and rice recipe is an easy one pot meal – flavourful chicken and mushrooms with rice, all cooked in the same pot!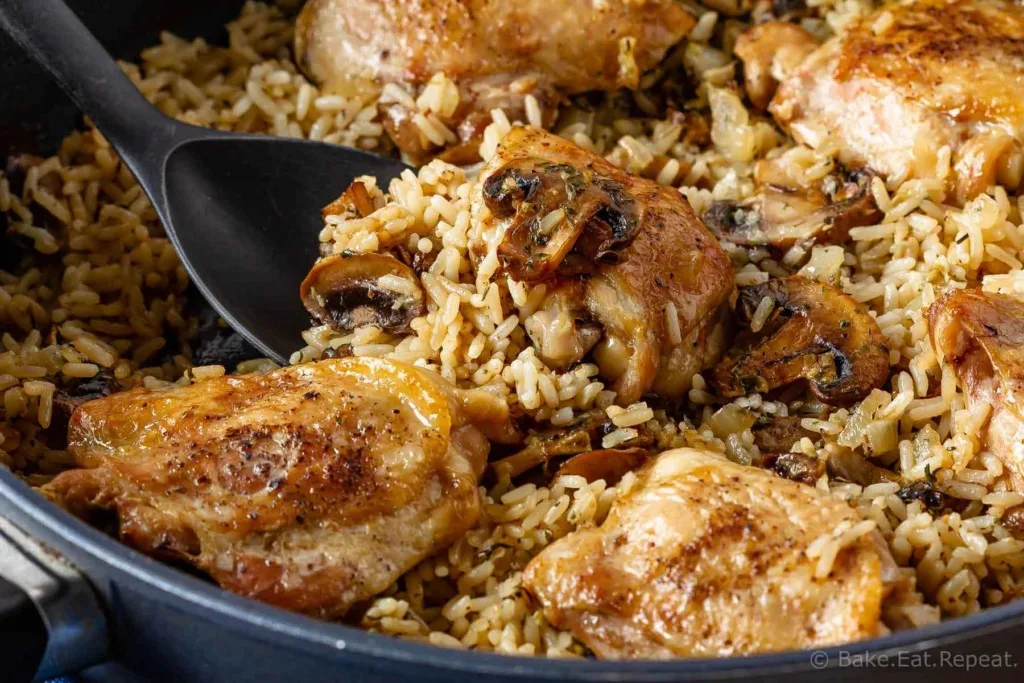 One pot meals are the best. Mostly because it's lovely when there is only one pot to wash after supper.
But also because everything for your meal is there in one pot. No decisions to make on side dishes.
Also, no making side dishes. Just one pot. It's the best.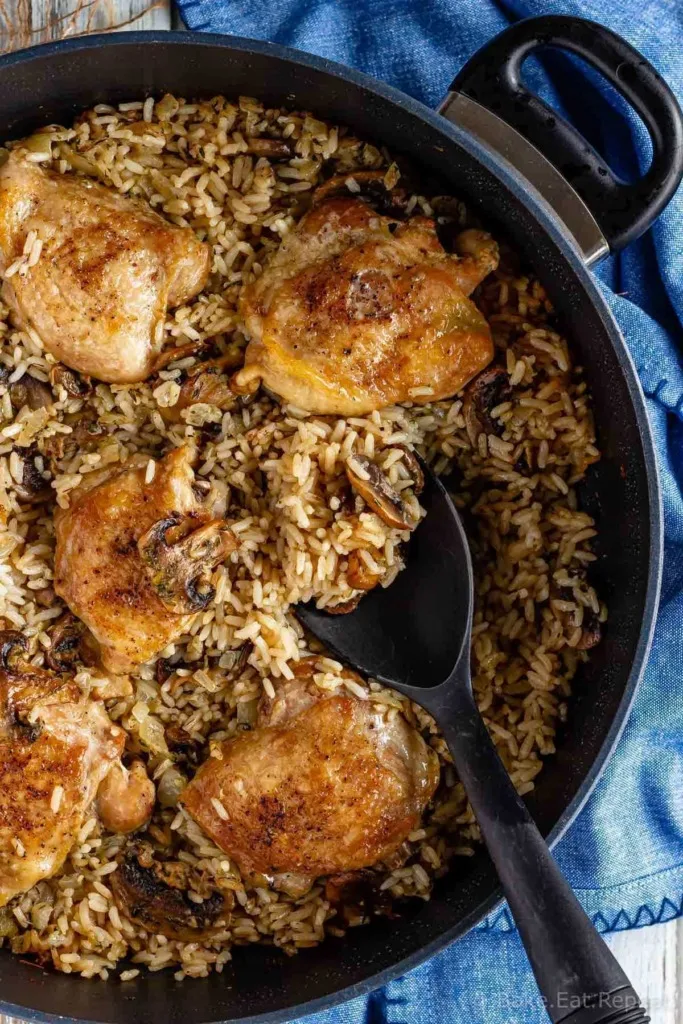 Although this one doesn't have a ton of veggies in it, so you might still want a salad or steamed veggies on the side.
But that's easy. No thought or actual cooking required. And not even totally necessary if you don't feel like making anything else.
This one pot mushroom chicken and rice is one of the best one pot meals I've made yet.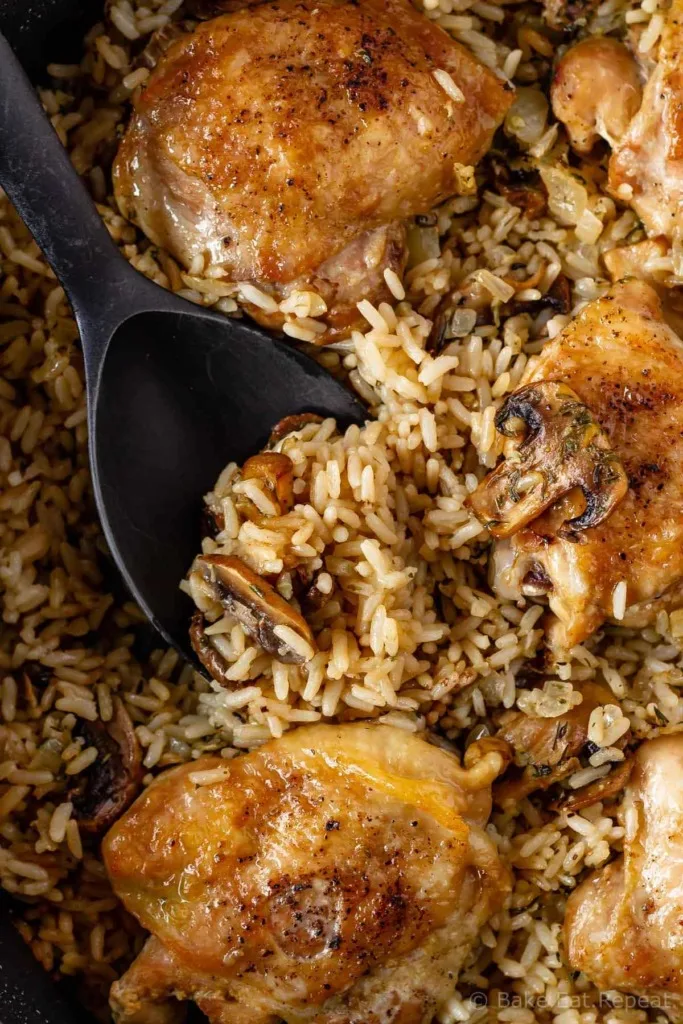 The kids wouldn't agree with that.
They liked it well enough, but they don't love mushrooms, so they are happier with something like this Mexican One Pan Pasta.
Also – pasta. So they like it more.
But I loved this one pot mushroom chicken and rice.
Crispy, flavourful chicken thighs, lots of mushrooms, and the rice, all cooked in one pot. It's delicious.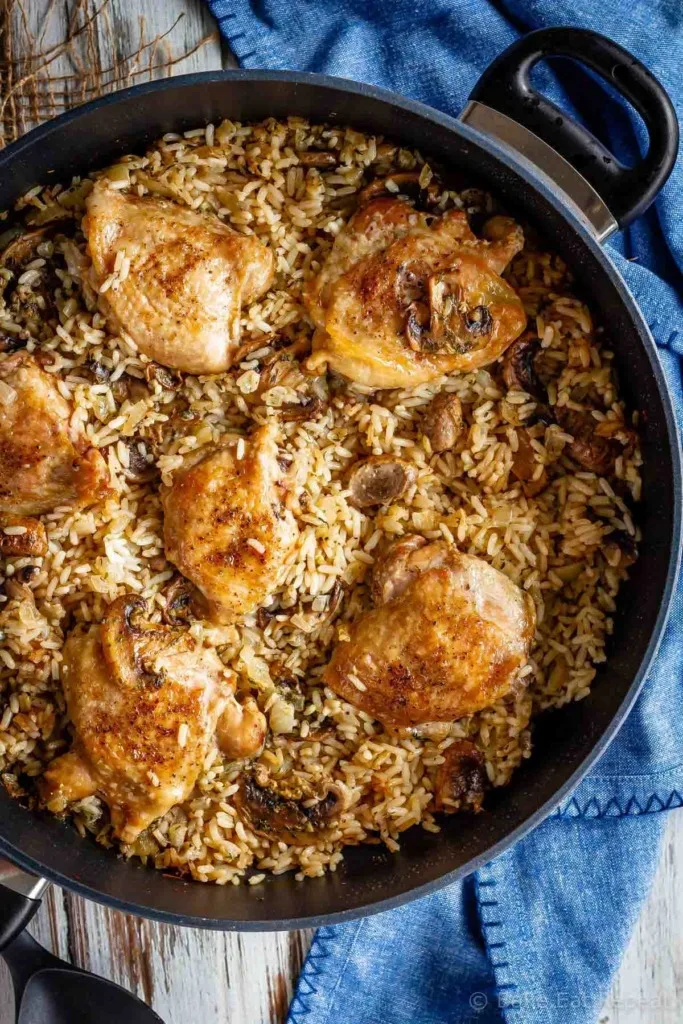 And so easy to make. You should definitely make it for dinner tonight.
You didn't want to do a lot of dishes tonight anyways, did you?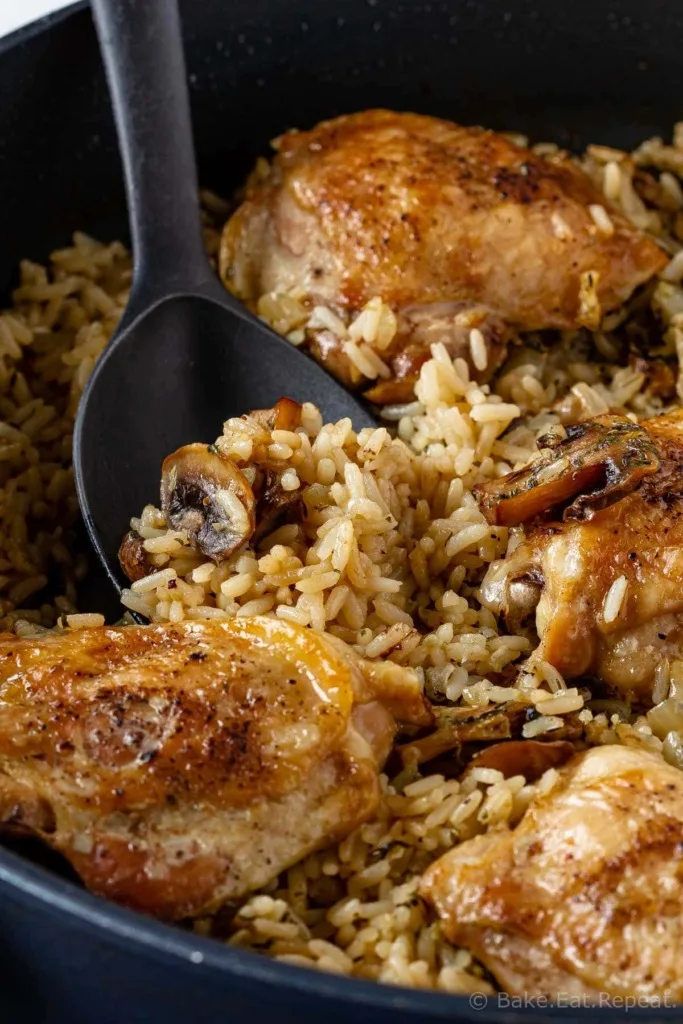 How to make One Pot Mushroom Chicken and Rice:
I have this large non-stick skillet that I love to use for one pot meals like this. It's the perfect size to have lots of room for browning the chicken, has a lid, is perfectly non-stick, and washes up really easily.
I've also made this recipe using 4 chicken legs with the back attached, so that's an option if you like, although we did prefer the skin on, bone-in chicken thighs for this recipe.
If you would like your rice to be creamier, you can make it with a little more cream and a little less chicken broth. We found a 1/4 cup of cream was the right amount to make the rice a bit creamy, but felt more than that was a bit too much. It's an option if you don't find it creamy enough with 1/4 cup though.
Here are some more great one pot meals for you: