These garlic parmesan roasted Brussel sprouts are so quick and easy to make. They make the perfect side dish for Thanksgiving – or anytime you like!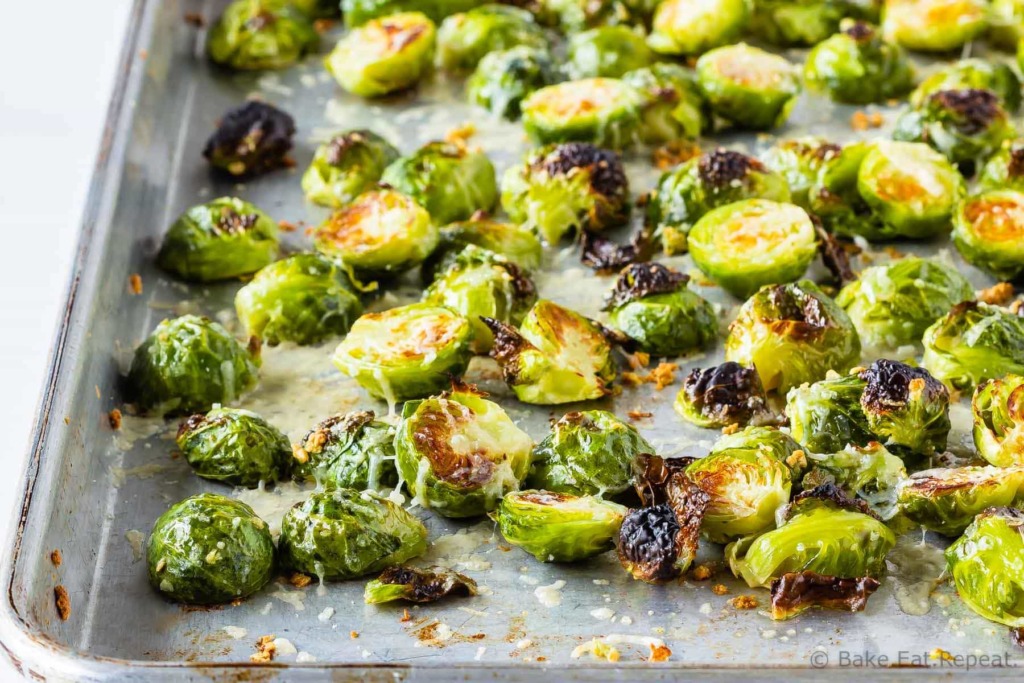 Roasted Brussel sprouts are one of my favourite side dishes with dinner. And that is sentence I never though I'd say.
I was that kid that refused to eat them at all growing up. And when I got married, I couldn't believe that was the vegetable that my husband would choose to have.
There were so many better options!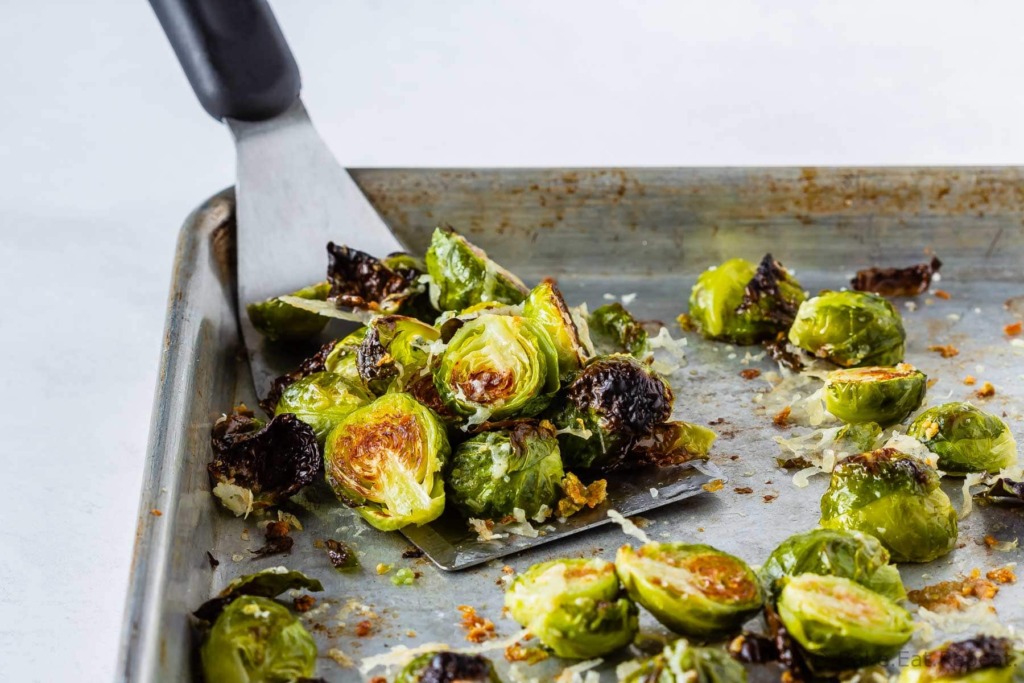 But then I tried roasted Brussel sprouts instead of steamed and it changed my mind. Or maybe I just grew up.
Either way, I love them now!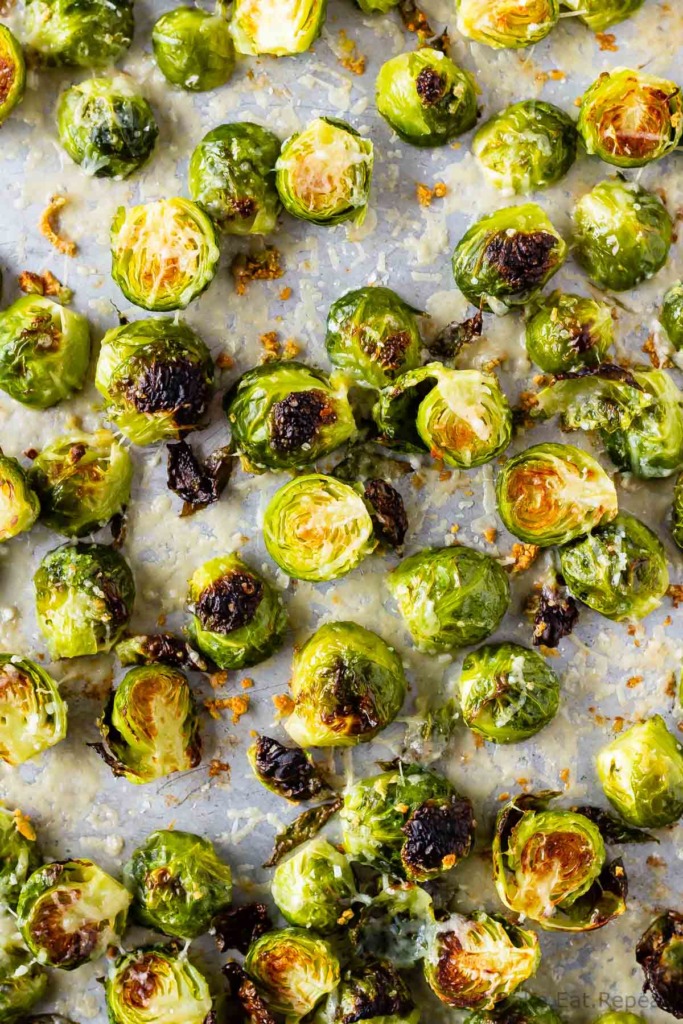 Lucky for me, my kids all love them too, so there's no bribing them to eat their vegetables when I make Brussel sprouts with dinner.
These garlic parmesan roasted Brussel sprouts are our current favourites.
Crispy on the outside, tender on the inside, lots of garlic flavour, and some melted parmesan cheese on top, there's a lot to love about this simple side dish.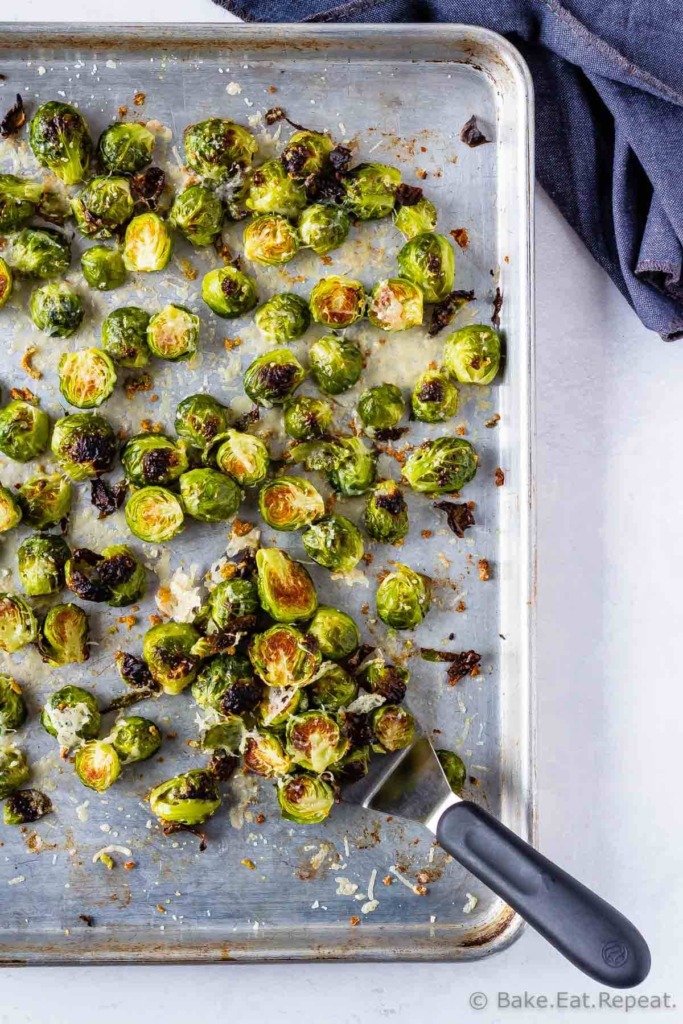 Are Brussel sprouts just small cabbages?
I call them mini cabbages when talking about them to my kids, because you can pretend you're a giant when you eat them.
And that's fun. Obviously.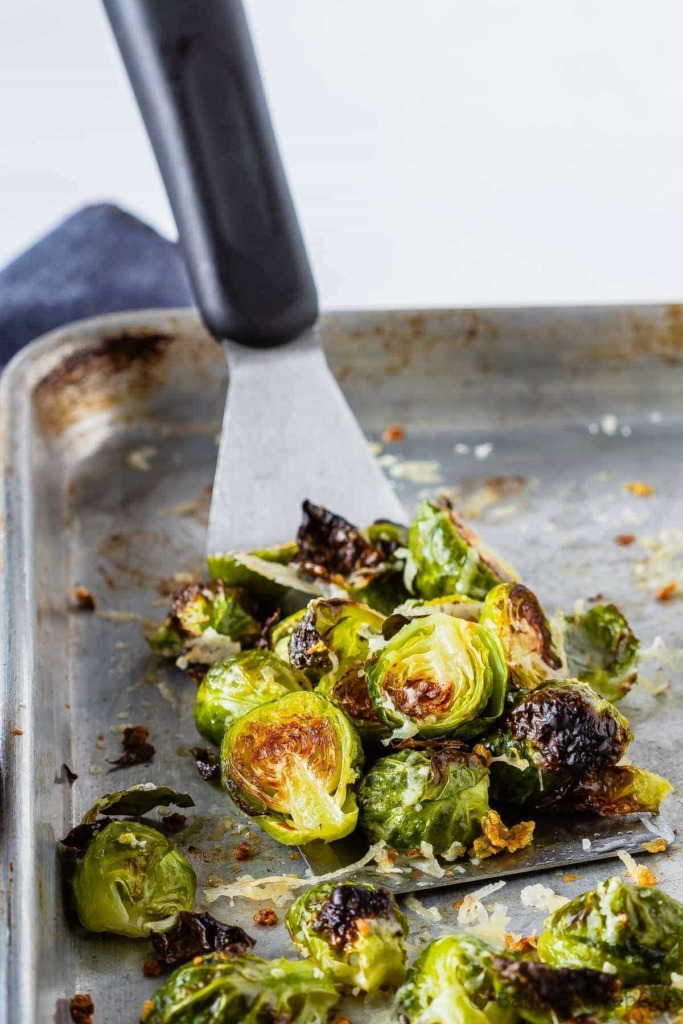 But if you're curious, they're not actually small cabbages, just part of the same family.
With cabbages you eat the whole head of the vegetable that grows out of the ground, but Brussels sprouts are buds that grow along a thick stalk.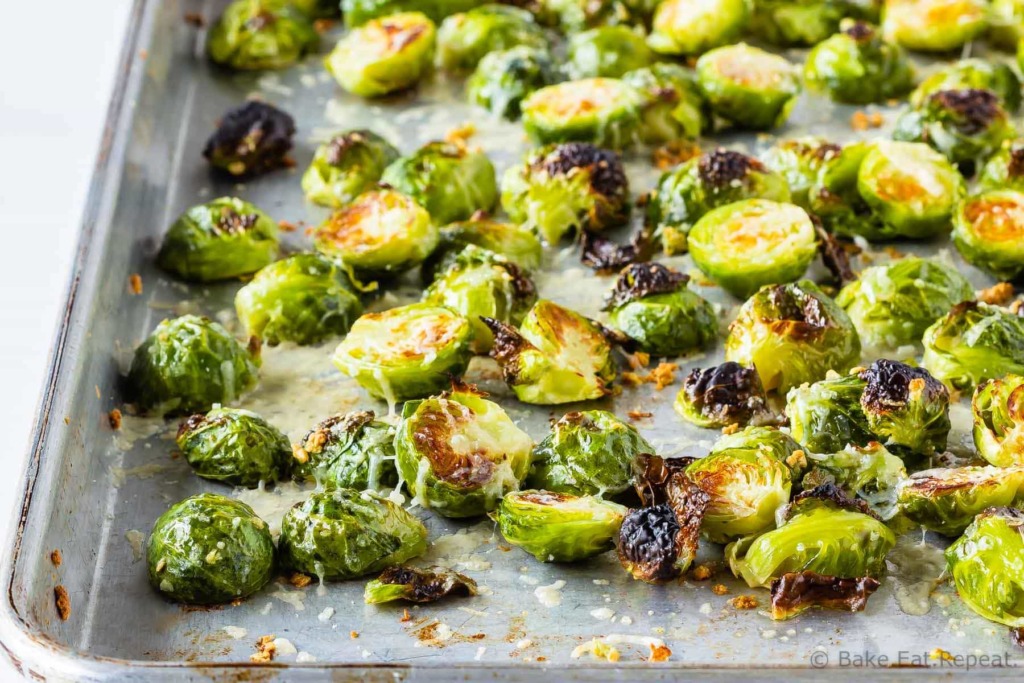 Can you eat the whole Brussel sprout?
You can eat the whole sprout. You just need to trim the dry part at the base of the sprout and pull off any loose outer leaves.
Brussels sprouts keep well for up to two weeks in the fridge. Smaller sprouts are usually a bit sweeter then the larger ones.
Look for smaller ones if you don't care for the bitter taste they sometimes have.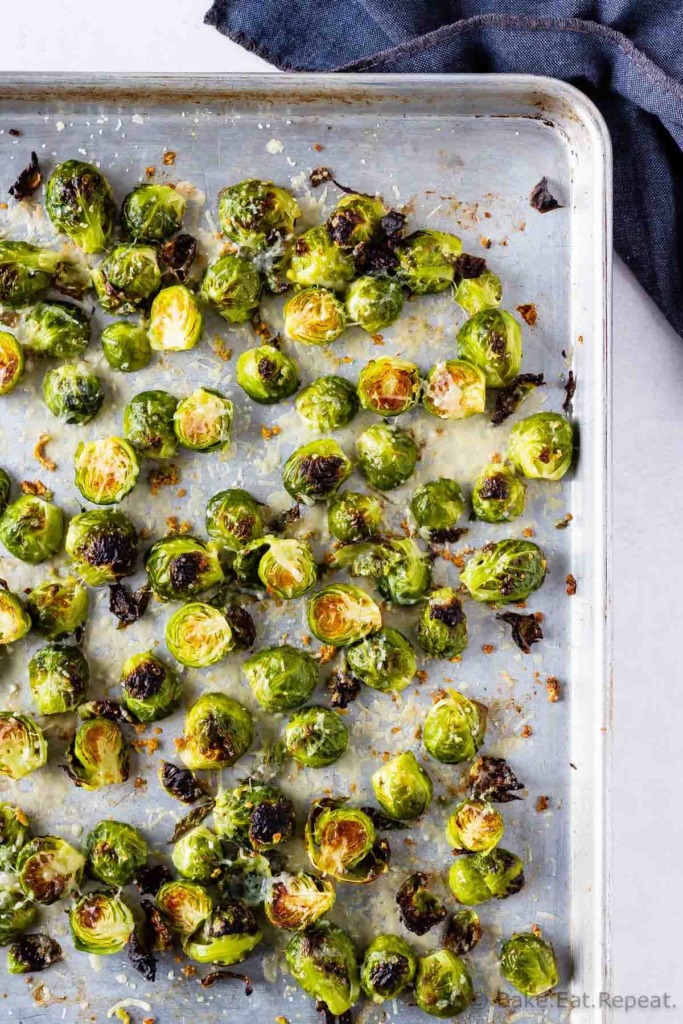 How to make Garlic Parmesan Roasted Brussel Sprouts:
Make sure to spread the brussels sprouts out on your baking sheet. If they're close together and piled on top of each other, then you will end up steaming them more than roasting them. To get the crispy edges, they need a bit of space around them.
If you don't have kosher salt, sea salt would be a good substitute. Table salt will work too, but I do prefer a coarser salt for this recipe if you have it.
I have this garlic press and love it for mincing garlic quickly.
I have 7 Roasted Brussel Sprouts Recipes here if you're looking for more ways to roast your Brussels sprouts.
Here are a few more great roasted brussel sprouts recipes for you: