Creamy Instant Pot mashed potatoes are so fast and easy to make, and can even be made ahead of time – the perfect side dish for Thanksgiving!
So….I've never been great at making mashed potatoes. I'll admit it. I love making turkey dinner for Thanksgiving and Christmas.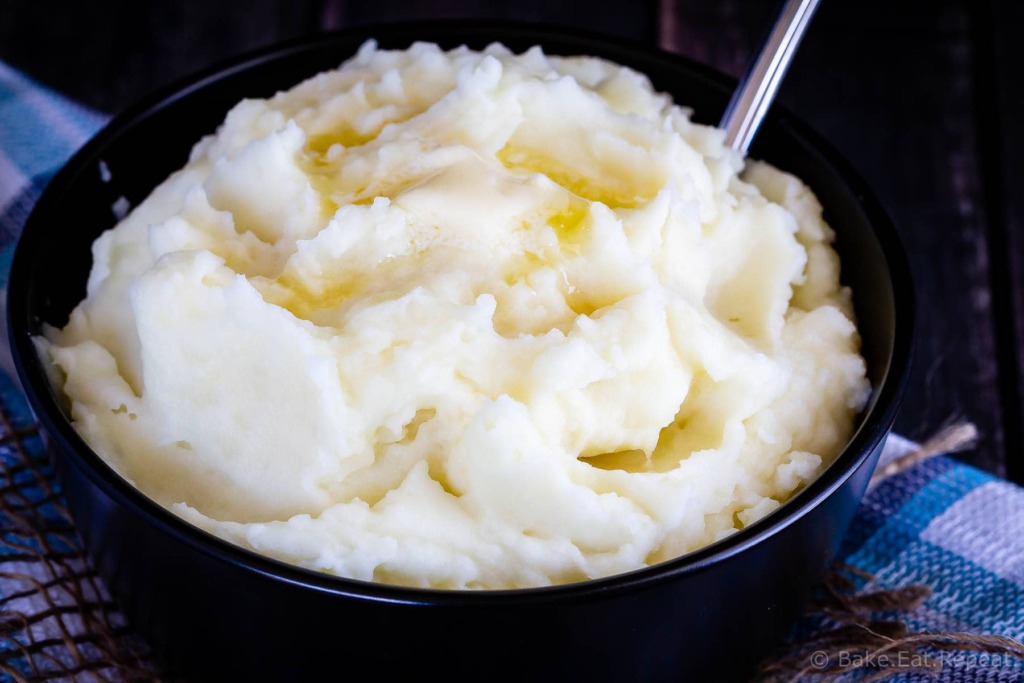 This lemon rosemary brined turkey is fantastic. The stuffing and gravy? No problem. But mashed potatoes? Not my strong point.
When Thanksgiving dinner is held at my house, I typically delegate out the mashed potatoes to someone else. What can I bring? Mashed potatoes. Then everyone won't be disappointed in mine.
So clearly I needed to rectify this. Everyone can make mashed potatoes so why were mine always awful?!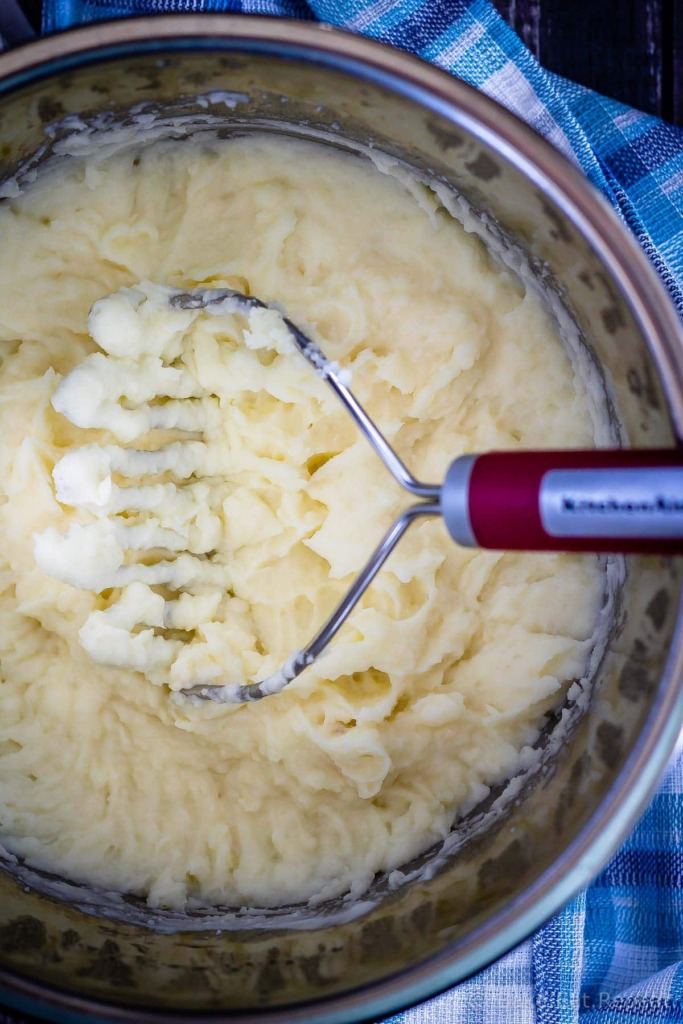 I'm pretty sure that my problem has always been the amount of time that I cook the potatoes for. If you don't cook potatoes long enough, they end up as lumpy mashed potatoes. I've discovered that if you cook them until they seem done, and then cook them even longer until they're absolutely falling apart, then they'll be good.
So Instant Pot mashed potatoes are the way to go for me. The Instant Pot can cook potatoes in 2-3 minutes. So for Instant Pot mashed potatoes, I cook them at high pressure for 5 minutes. This way they're falling apart tender and they mash easily into creamy, smooth mashed potatoes.
I can finally make mashed potatoes myself for turkey dinner. And they're even good.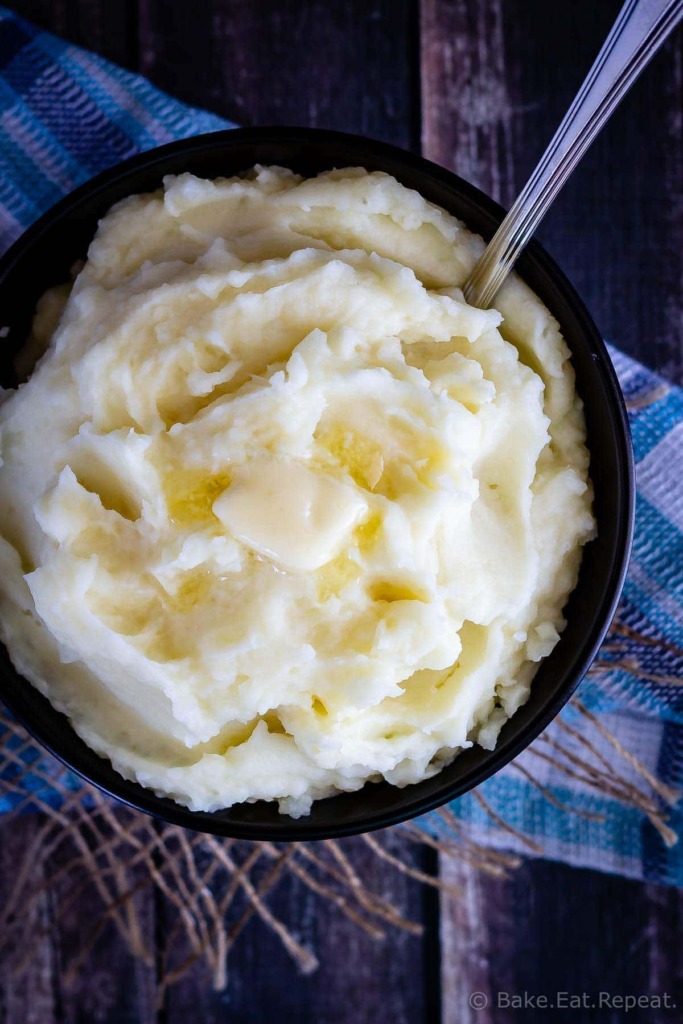 What potatoes are best for mashed potatoes?
Higher starch potatoes, such as russet or yukon gold potatoes, produce the smoothest, fluffiest mashed potatoes. I typically use russet potatoes – mostly because that's what my father-in-law told me to use, and he makes amazing mashed potatoes so he must be right!
How many potatoes is 2 pounds?
2 pounds of potatoes is about 6 medium russet potatoes. If you have a kitchen scale, the best way to make sure you're using the right amount is simply to weigh your potatoes and use approximately 2 pounds for this recipe. You don't need to worry about being too exact here – if my 6-7 potatoes are 2.2 pounds, I still use all 6 or 7 of them!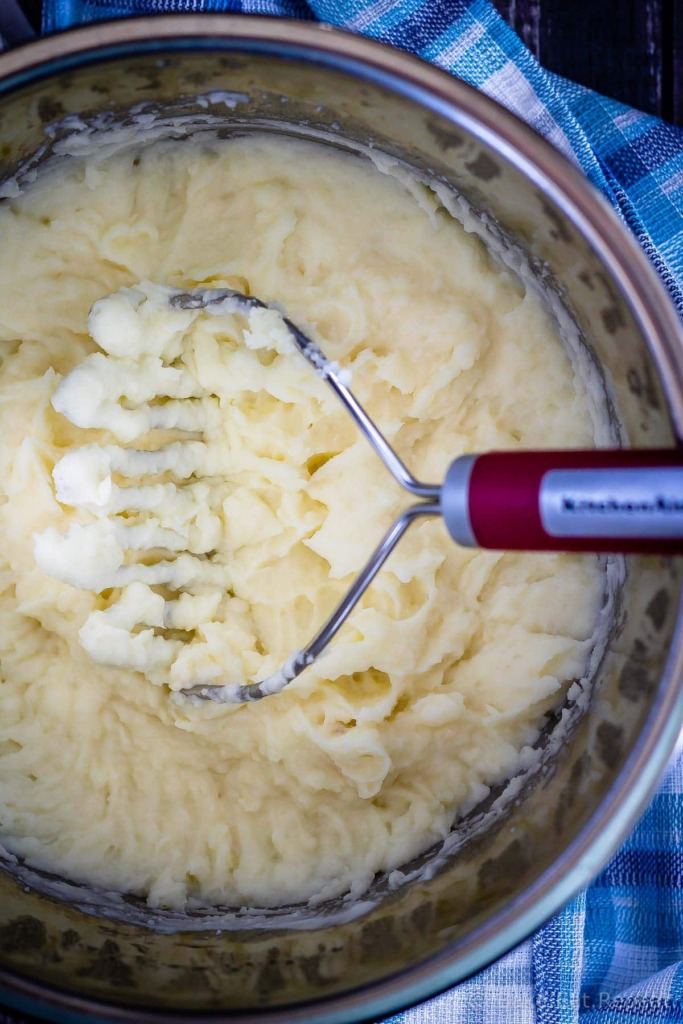 How many potatoes should you make per person for mashed potatoes?
Typically you should use 1/3-1/2 pound of raw potatoes per person for mashed potatoes. Obviously this will depend on the people – but it's a good starting point. This recipe can be easily increased to cook for more people, although as it's written it makes about 4 servings.
Can you make mashed potatoes ahead of time?
Yes! Mashed potatoes can be made a day or two ahead of time and refrigerated. To reheat them, mash them with the milk and sour cream and then refrigerate.
When you want to reheat them, place them in the buttered crock of a slow cooker and reheat on warm (or low, depending on how hot your slow cooker is) for 3-4 hours. Mine runs pretty hot, so I do low for 1-2 hours and then lower it to warm. When you are ready to serve, add the butter and whip them until smooth.
You can also reheat them in the oven in a tightly covered casserole dish at 375 degrees F for 30-40 minutes. For this method, cut the butter into small cubes and place it on top of the potatoes. Once they're warm, stir or whip them to combine and serve.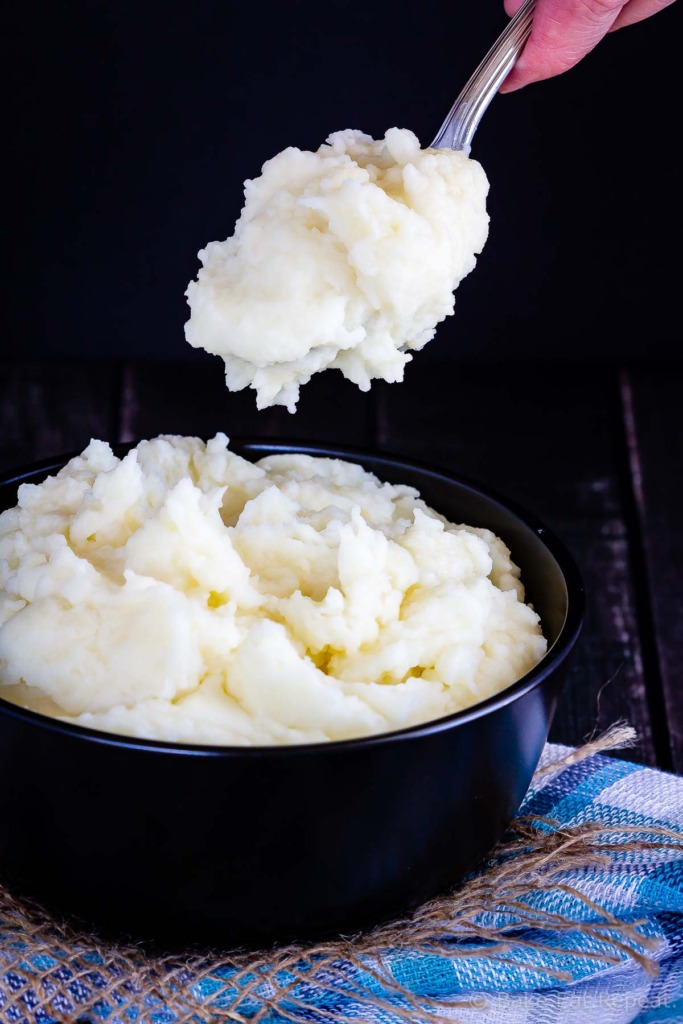 How to make Instant Pot Mashed Potatoes:
Here are a few more great side dishes for you: