These caramel apple blondies are soft and chewy and filled with apples, cinnamon and salted caramel sauce. They mix up quickly and disappear just as fast!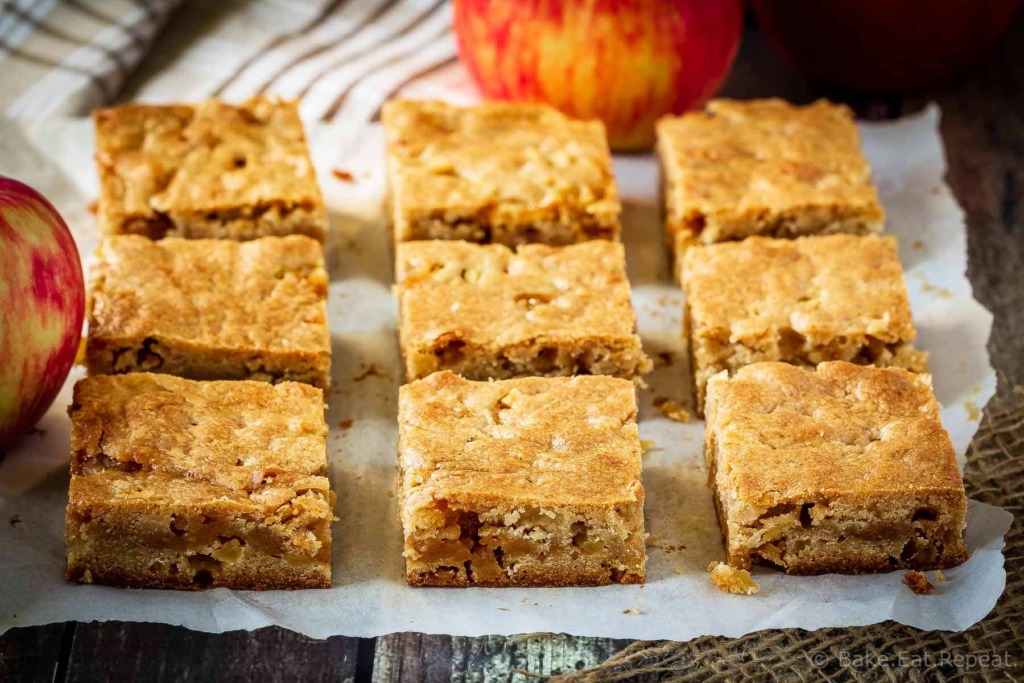 Fall just screams for caramel apple treats, doesn't it?
Or maybe it does at my house because I always buy giant boxes of apples in the fall because they're so good. I then have more apples than I know what to do with. So of course I bake with them.
When I'm not eating them that is, and maybe dipping them in some homemade salted caramel sauce.
Because that's just plain amazing.
These caramel apple blondies are also pretty amazing though. Soft and chewy blondies filled with apples and cinnamon with a layer of caramel baked into the middle. They really make the perfect fall dessert.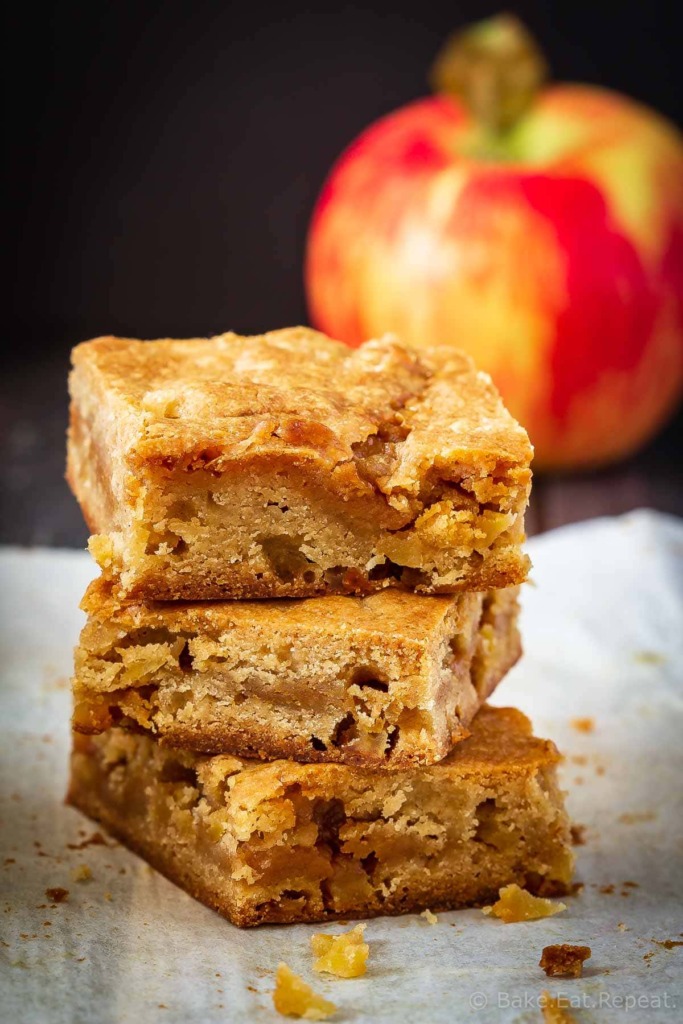 What is the difference between a blondie and a brownie?
It isn't often that I'll choose blondies over brownies, I will admit, but these caramel apple blondies definitely give my favourite brownie a run for it's money. Blondies and brownies are actually very similar. They're both soft and chewy bars – but the base of a blondie is brown sugar and vanilla instead of cocoa.
Is a blondie a brownie?
Nope. Blondies are also known as blonde brownies, but they aren't the same thing. Basically they are vanilla brownies.
They naturally have more of a caramel flavour so the addition of salted caramel sauce and apples goes very well in these caramel apple blondies.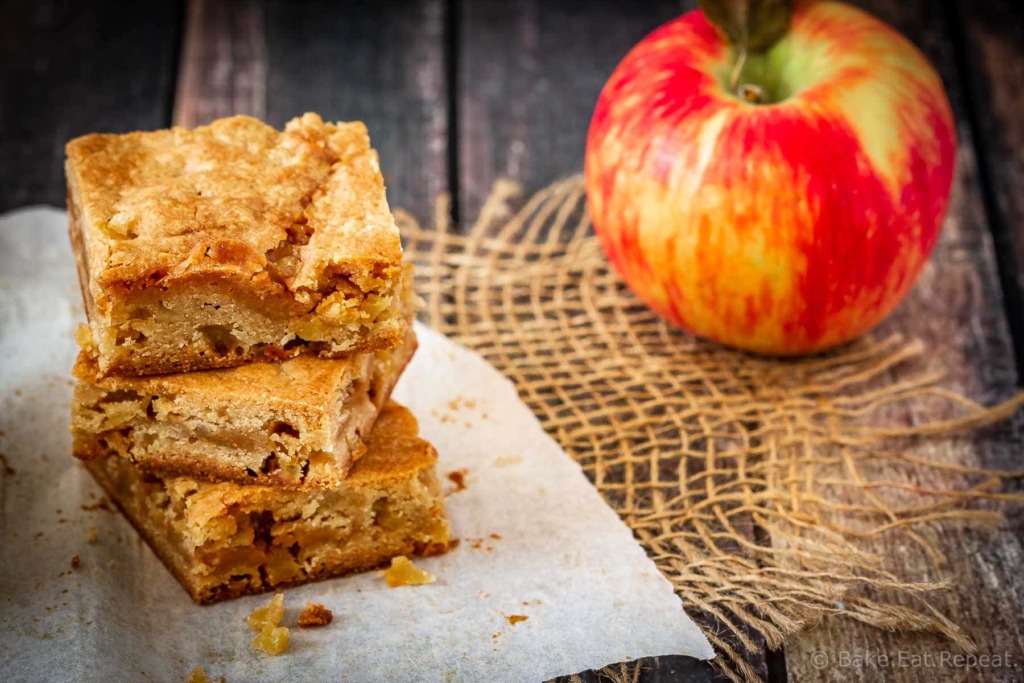 How long do you bake blondies?
If you bake blondies for too long they will dry out and you won't end up with a chewy bar. If you want soft and chewy blondies, bake just until they are golden brown and a toothpick inserted in the centre comes out with a few moist crumbs on it. Start with the lower baking time and bake longer only if it's needed.
How to make Caramel Apple Blondies: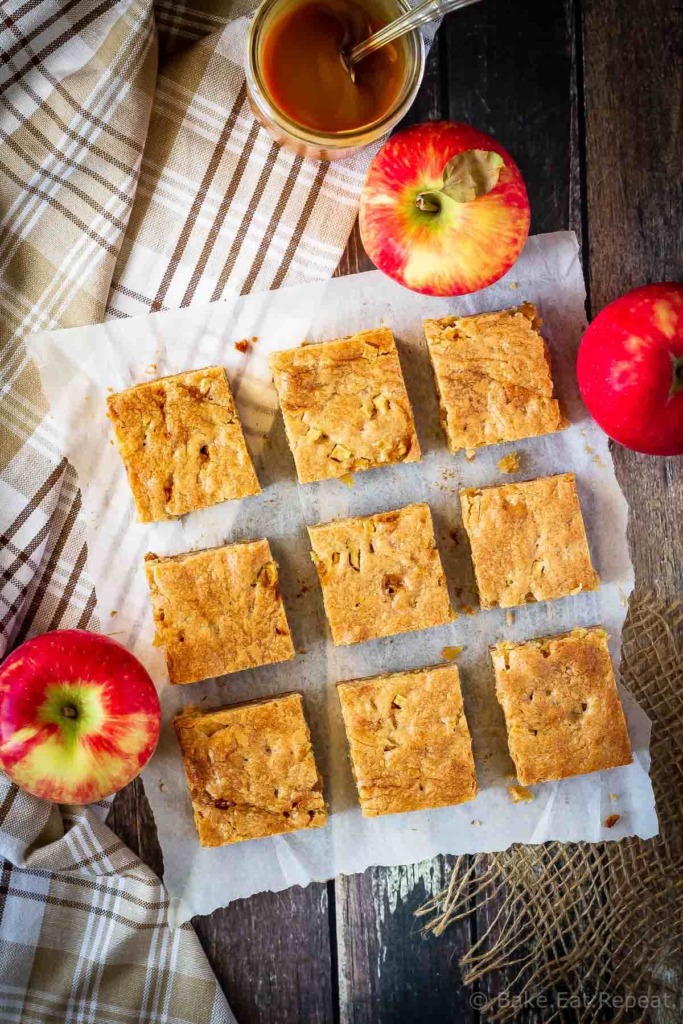 I've also shared this Caramel Apple Blondies recipe over on Food Fanatic.

This post contains affiliate links, meaning that if you make a purchase through these links, I may receive a small commission. I am a participant in the Amazon Services LLC Associates Program, an affiliate advertising program designed to provide a means for us to earn fees by linking to Amazon.com and affiliated sites.