This homemade salted caramel sauce has just 4 ingredients and is so easy to make. If you love salted caramel sauce, you need to try making it!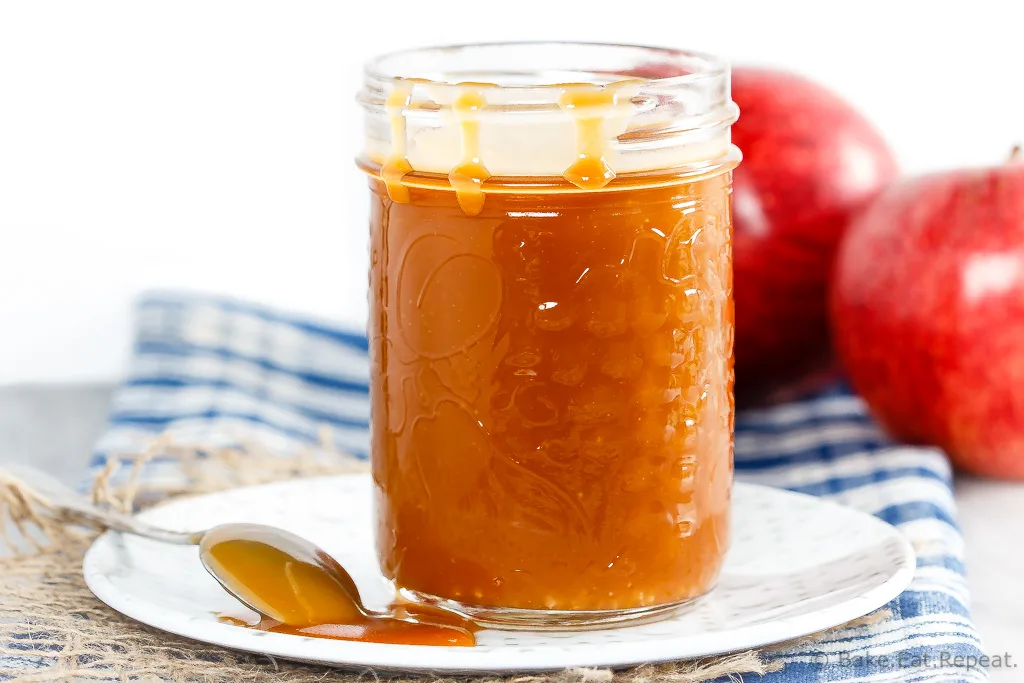 Have you ever made homemade salted caramel sauce? If not, you should probably get on that. Immediately, if not sooner.
This easy homemade salted caramel sauce is absolutely fantastic. And that's coming from someone who typically doesn't really like caramel.
Yeah, I'm crazy. I know. People inform me of that every time I say that I don't really like caramel all that much.
I think it's just too sweet for me. Although evidently those feelings go out the window when it comes to salted caramel sauce. I think the salt gets rid of some of the sweetness, so I can get on board with it in this form.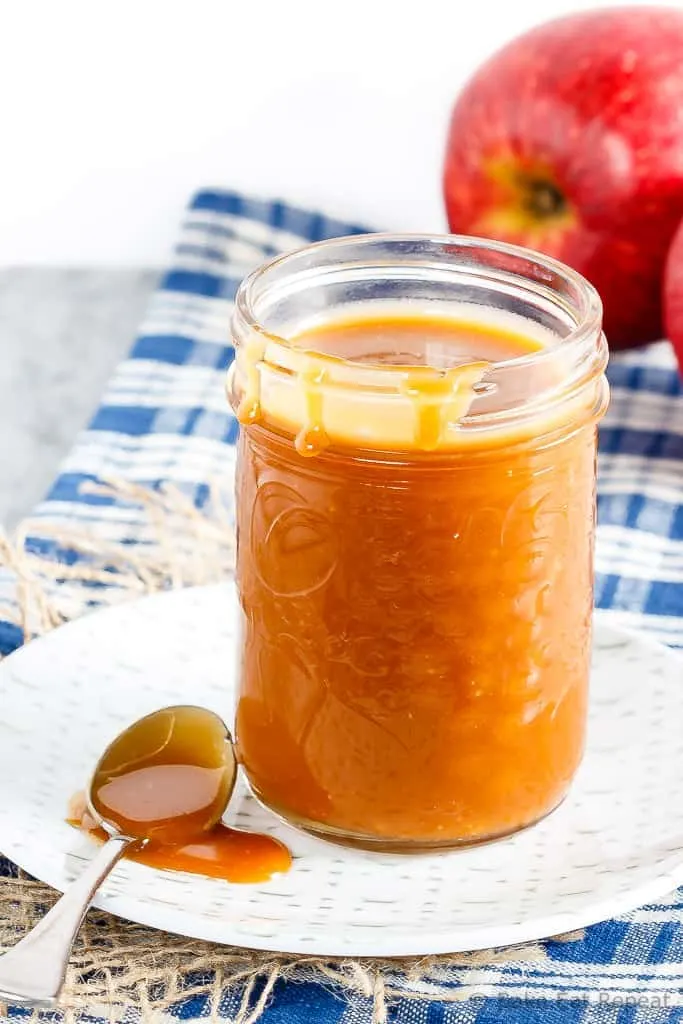 It's still not chocolate – but it's pretty tasty. Especially drizzled over apple slices. Or a bowl of vanilla ice cream.
Or, if you really want to get crazy, over these apple pie bars with vanilla ice cream – that's just dessert heaven right there.
This salted caramel sauce is incredibly easy to make. It only takes about 15 minutes from start to finish, and you have a lovely jar of homemade sauce that beats anything you can get at the store. And it makes a perfect gift for the holidays, if you like gifting food!
If you've never made your own, you should definitely try this recipe. It convinced me that I like caramel – so it must be fantastic!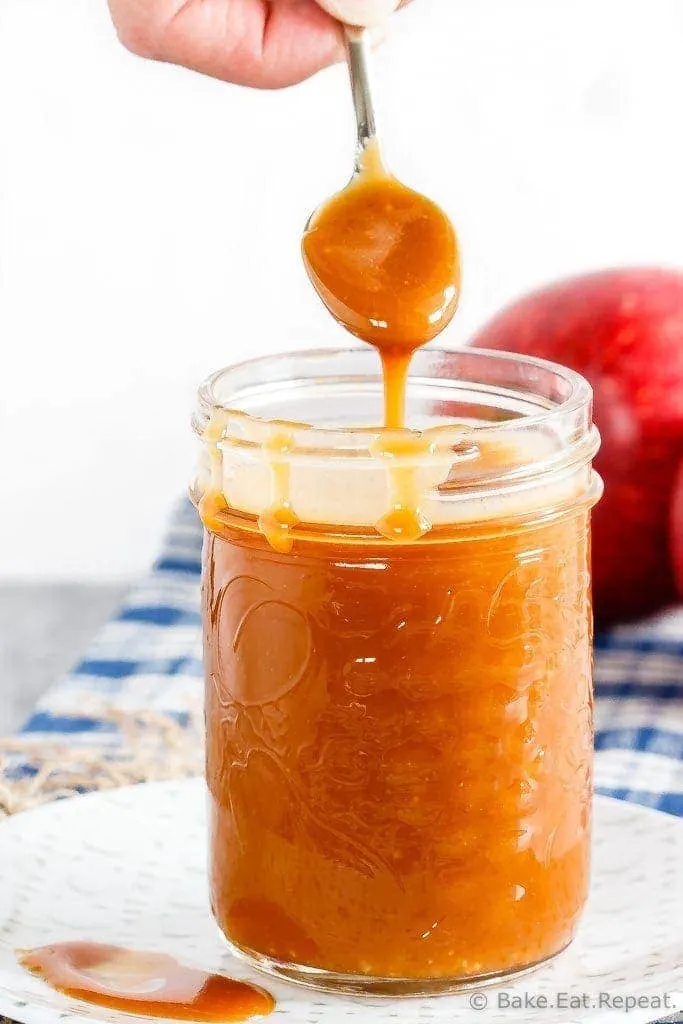 Tips for perfect Salted Caramel Sauce:
This post contains affiliate links, meaning that if you make a purchase through these links, I may receive a small commission.