This caramel apple crisp pie is the perfect dessert when you can't decide between apple pie and apple crisp – just make both!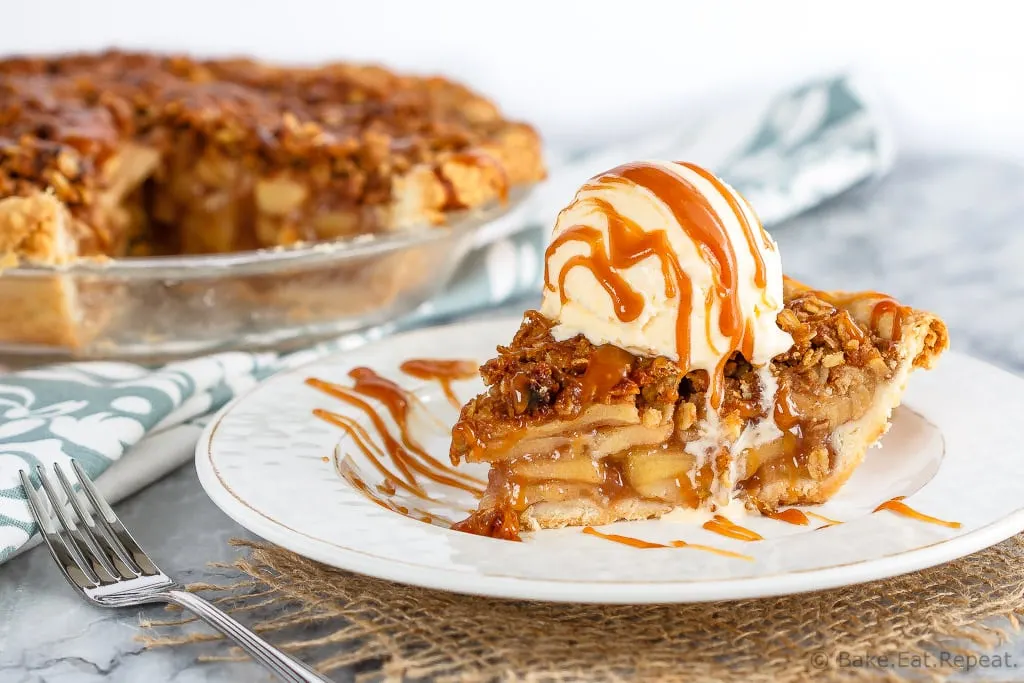 Do you ever have a problem deciding which dessert to make? I definitely do. There are far too many delicious dessert recipes out there waiting to be made so sometimes it's hard to choose.
We should probably just start having dessert every night of the week so I can try all those recipes calling my name! Or….maybe not. That could be a bad plan.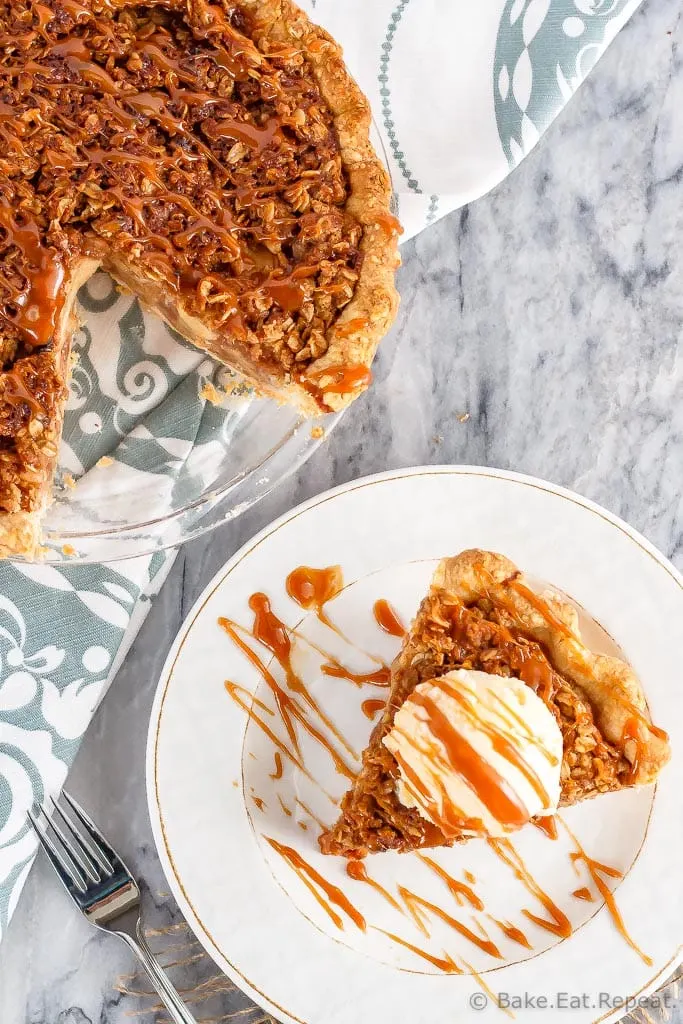 I think pie is probably my favourite dessert though. Even though I have a hard time choosing, if there's pie available that's likely the dessert I'm going for. Pie beats cake every time in my opinion. Even chocolate cake, which is saying something coming from me.
And now I feel like going and making chocolate pie – the best of both worlds.
Not now though, there's still half of this caramel apple crisp pie sitting in the kitchen and we definitely don't need more pie available!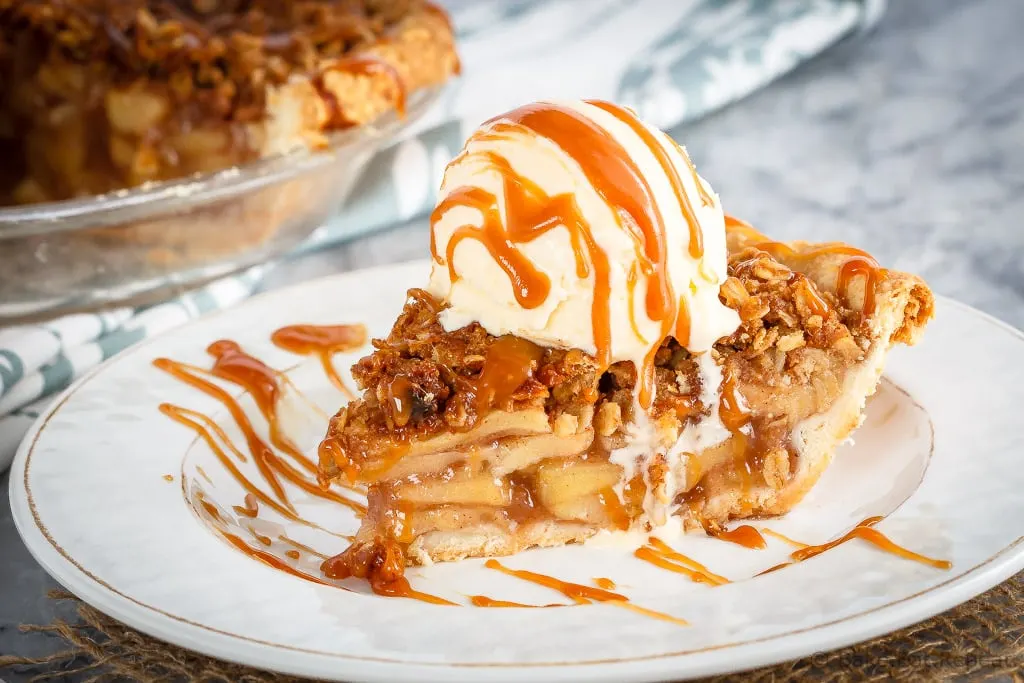 This caramel apple crisp pie was absolutely fantastic. I had a bunch of apples in the fridge that needed to be used up, and this pie was the perfect way to use them. I couldn't decide between apple pie and apple crisp – so I just made both. The best of both worlds – that's what this dessert is. Flaky pastry, tender spiced apples, crunchy oat streusel topping, and salted caramel sauce – it's a fantastic way to finish off a meal.
Top a slice with vanilla ice cream and drizzle it with a bit more caramel sauce for the perfect dessert.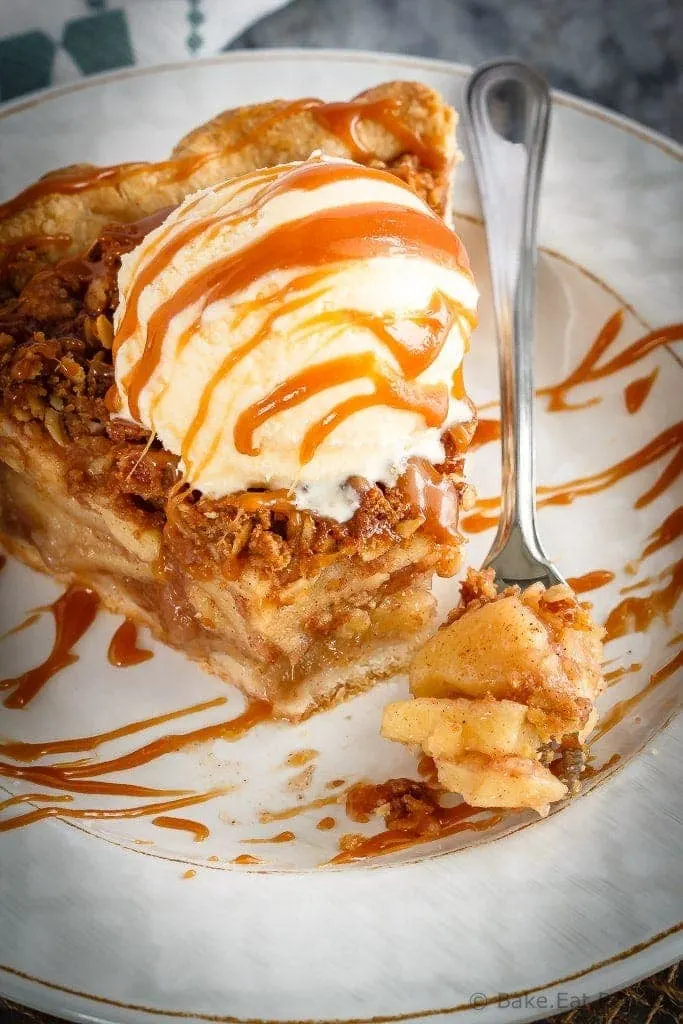 Tips for perfect Caramel Apple Crisp Pie:
This post contains affiliate links, meaning that if you make a purchase through these links, I may receive a small commission.