This apple coffee cake is perfect for your morning coffee break! Moist cake, sweet cinnamon apples, crumb topping and a caramel glaze – it's so tasty!
This apple coffee cake is the perfect snack to have with your cup of coffee today! It's super quick and easy to mix up.
Don't be scared off by the longer recipe, there are several different components to this cake, but they are all super easy.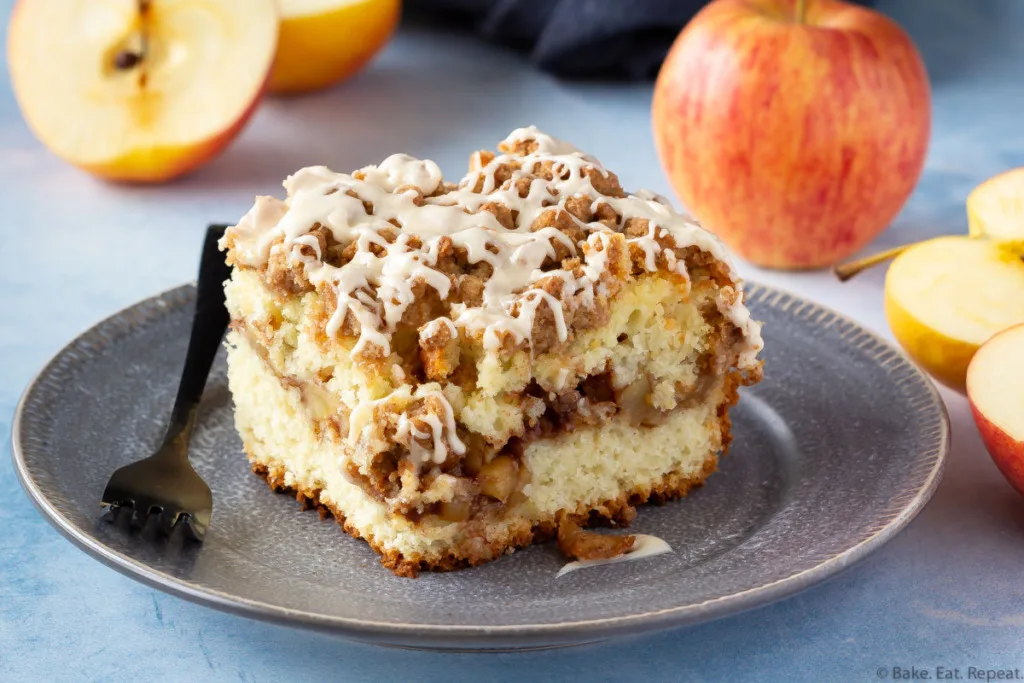 This apple coffee cake is a version of the coffee cake my mom used to make on a regular basis when I was growing up.
I don't make coffee cake that often myself, but whenever I make this cake, I wonder why not.
They're so easy to make, they taste fantastic, and they're perfectly acceptable as a morning snack with your coffee.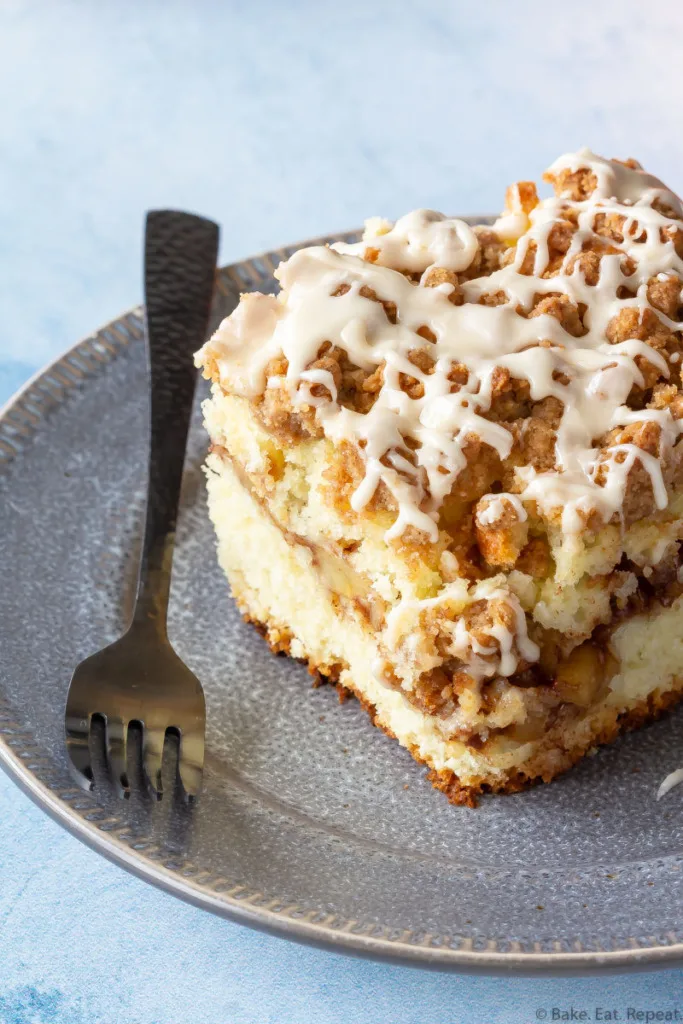 Plus I'll take a fruit filling and a crumb topping over buttercream icing any day.
This apple coffee cake is absolutely delicious.
I highly recommend making it for a snack today!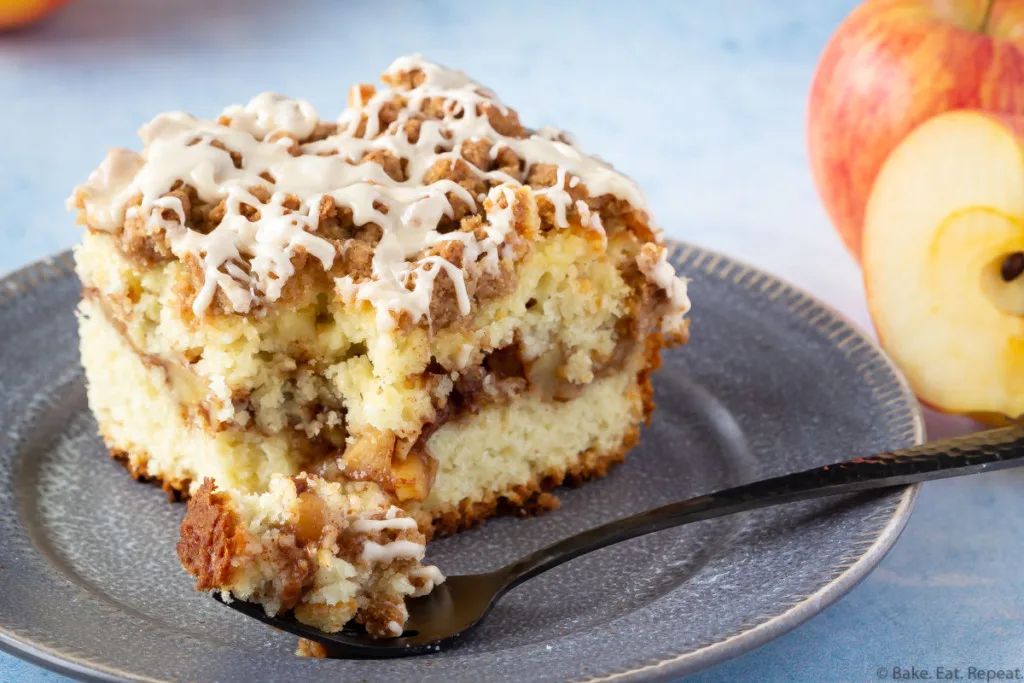 Does apple coffee cake need to be refrigerated?
No, this apple coffee cake does not need to be refrigerated.
It is best served warm the day it is baked, but leftover cake can simply be covered tightly and stored at room temperature.
It reheats well in the microwave on low power, and will still be delicious for up to 3 days if covered tightly.
After this point it will start to dry out, so I recommend enjoying this coffee cake soon after baking it.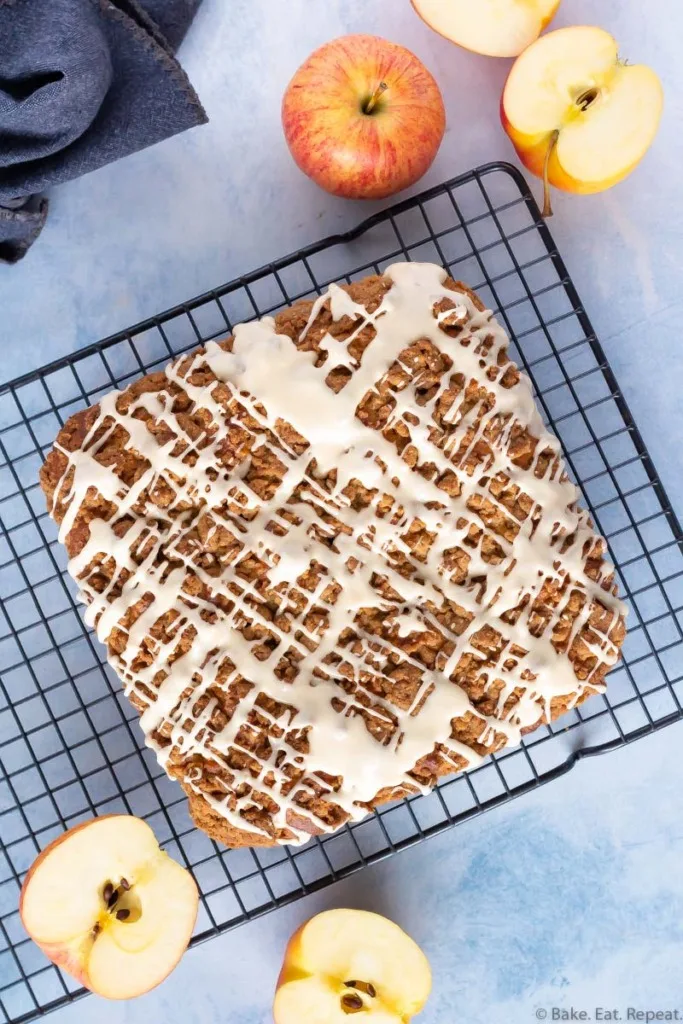 Why is a coffee cake called a coffee cake?
This type of cake is called a coffee cake because it is typically served warm with coffee.
Not because there is coffee in the cake, although my kids were concerned about this possibility.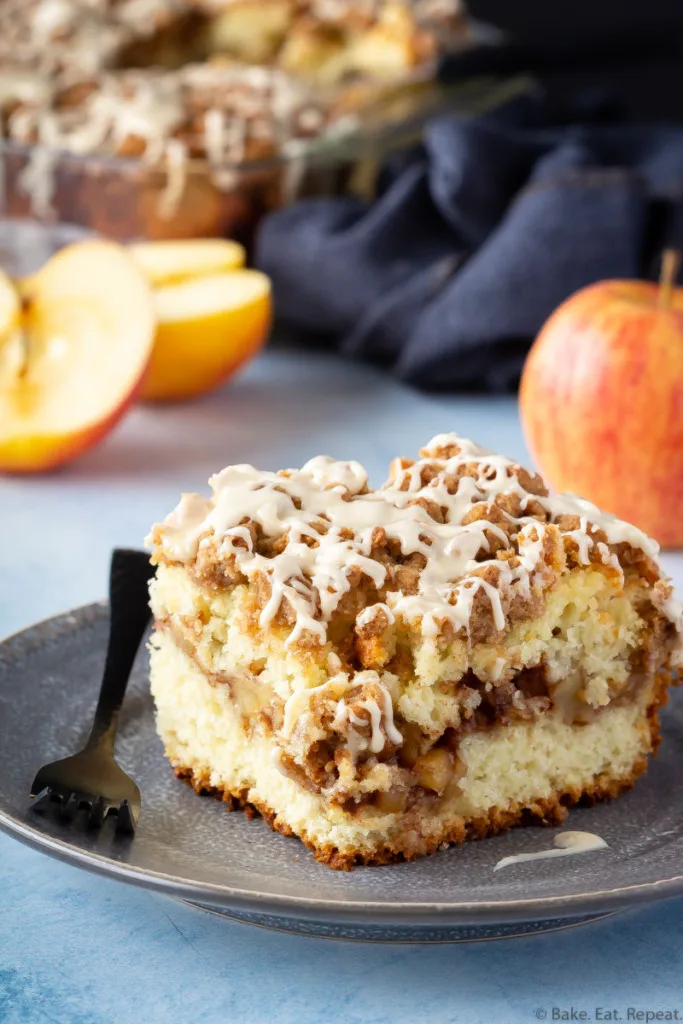 Some may have coffee flavouring, but this isn't a requirement to be called a coffee cake.
They are typically moist, denser cakes with a filling of some sort (often a fruit filling) and a crumb topping.
And they go very well with a hot cup of coffee.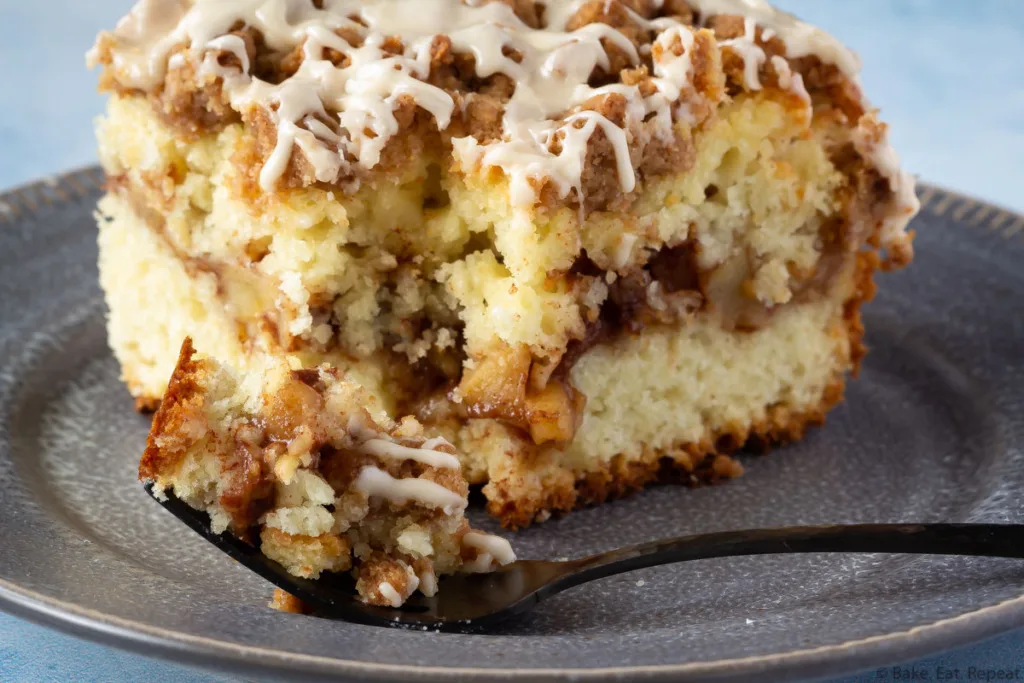 How to make Apple Coffee Cake:
There are 4 components to this coffee cake – the cake batter, the apple filling, the crumb topping, and the glaze. Don't worry though – all 4 are very easy to mix up!
I used salted caramel sauce to flavour the glaze. If you don't have any and don't want to make it for just a tablespoon of sauce, you can replace it with maple syrup for an equally delicious glaze.
Serve this cake warm, it is best the day it is baked. Cover any leftovers tightly so it doesn't dry out and reheat it on low in the microwave.
Here are some more great snack cake recipes for you: