Easy to make raspberry cheesecake brownies that are perfect for Valentine's Day! Or for a special dessert. Or just because. These are amazing!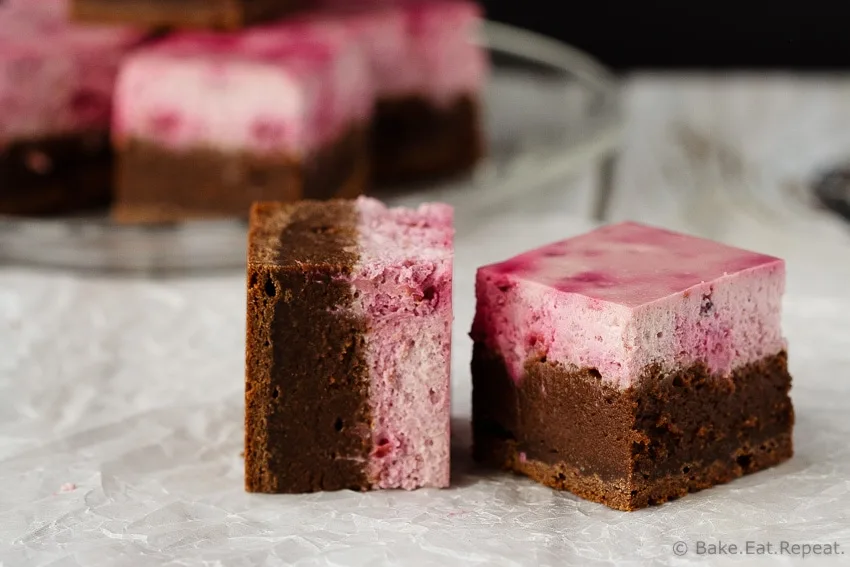 So January is almost over. That means I can share more treats here right? It totally does – so I made some raspberry cheesecake brownies.
Although, if I'm honest I'm still in healthy eating mode right now and had a hard time deciding on something decadent to make. That isn't usually a problem for me. But time is flying by and I can't even believe it's already the end of the month. January always goes fast for me though. My older sons birthday is right in the middle of the month, and that always kind of throws me. The holidays end and suddenly I need to plan a birthday party (which we usually end up doing at least a week after his birthday since it IS so quick after Christmas!) and then suddenly January is over. I don't know why having a birthday in the month makes it go fast but it sure seems to.
Or I'm just getting so old that I'm becoming one of those people that is constantly ranting about how fast time is passing. We'll just go with the first option.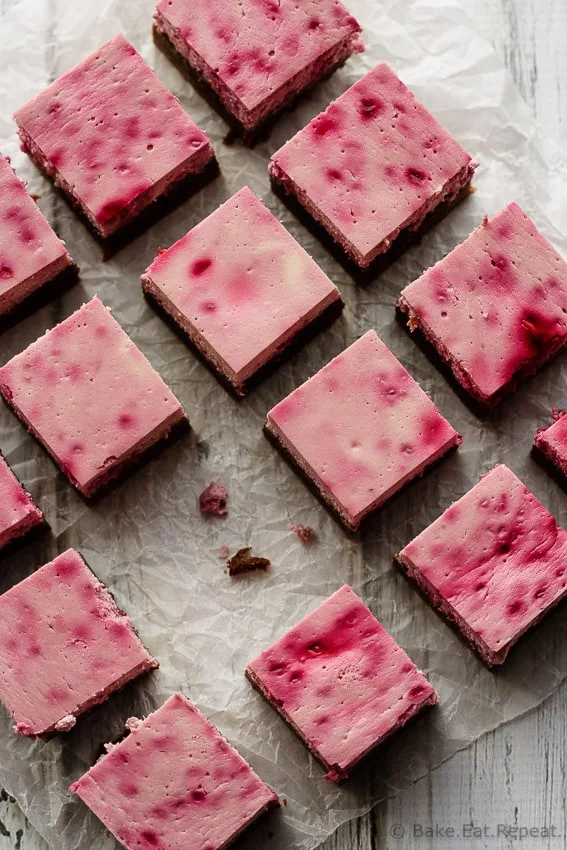 At any rate, I actually got my act together and came up with a Valentine's Day treat for you before the actual day. You know, for those people that actually plan things like that. Clearly I am not one of them. I've been blogging for a while now, and I'm still just posting what I'm making. No planning ahead for holidays and things. I'm more of the, "it's such and such a holiday tomorrow, maybe I should have made something earlier so I could post it" type of planner. In that I don't. Plan. Ever.
I'm working on that. Getting recipes up here for the correct time of year before it passes. I've actually accomplished it this time! Don't hold your breath on me keeping that up, but I'll try!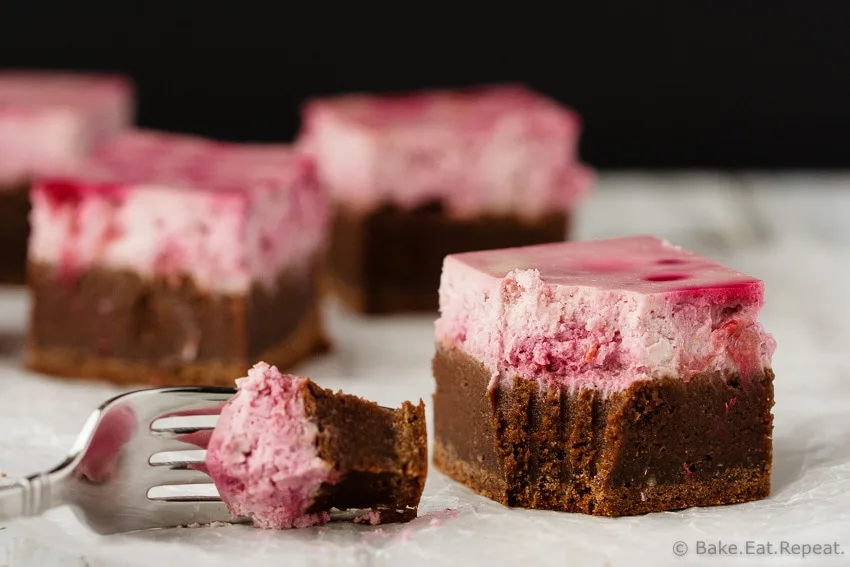 And these raspberry cheesecake brownies? They are perfect for a Valentine's Day treat. A fudgy, chocolatey brownie base topped with a creamy raspberry cheesecake layer. They're fantastic. You should definitely make them, even if you don't need anything for the day itself. Just make them anyways. January's almost over – a little chocolate is in order!
Looking for more Valentine's Day treats? Here's some of my favourites!
Triple Chocolate Strawberry Mousse Cake
Lemon Strawberry Cream Puff Cake