Two bite brownies are that little bit of indulgence you need without going overboard. Just a few bites, and you're satisfied!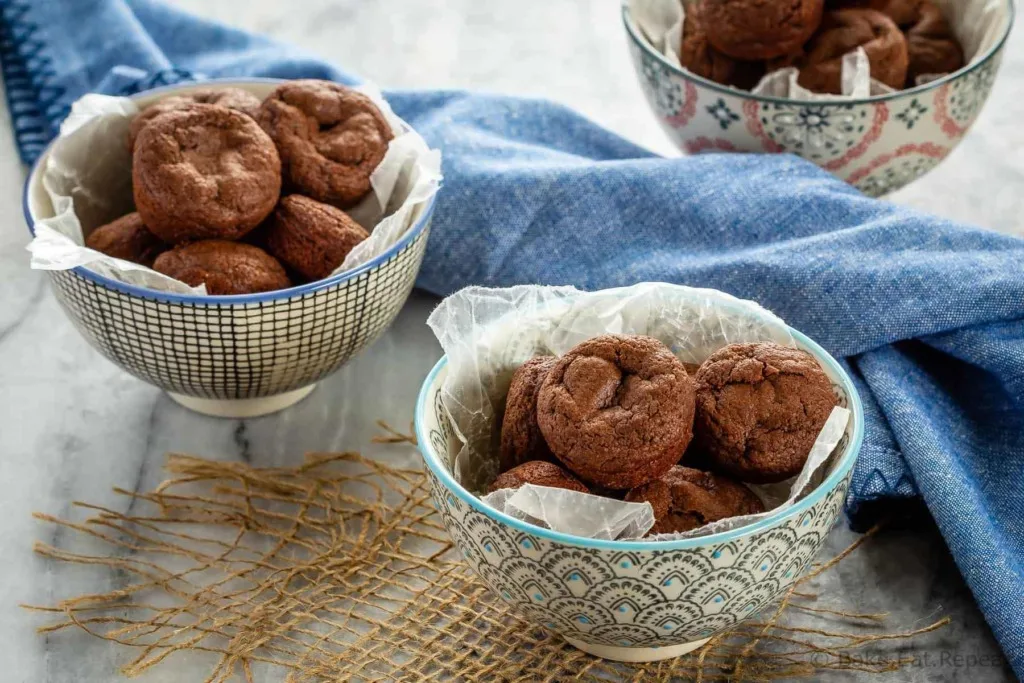 I think that two bite brownies make the perfect snack. They're the perfect size to get that chocolate fix, but are still nice and small. Just two bites.
Of course, that only applies if you're one of those people that is capable of eating just one two bite brownie, even when you have an entire batch of them staring at you.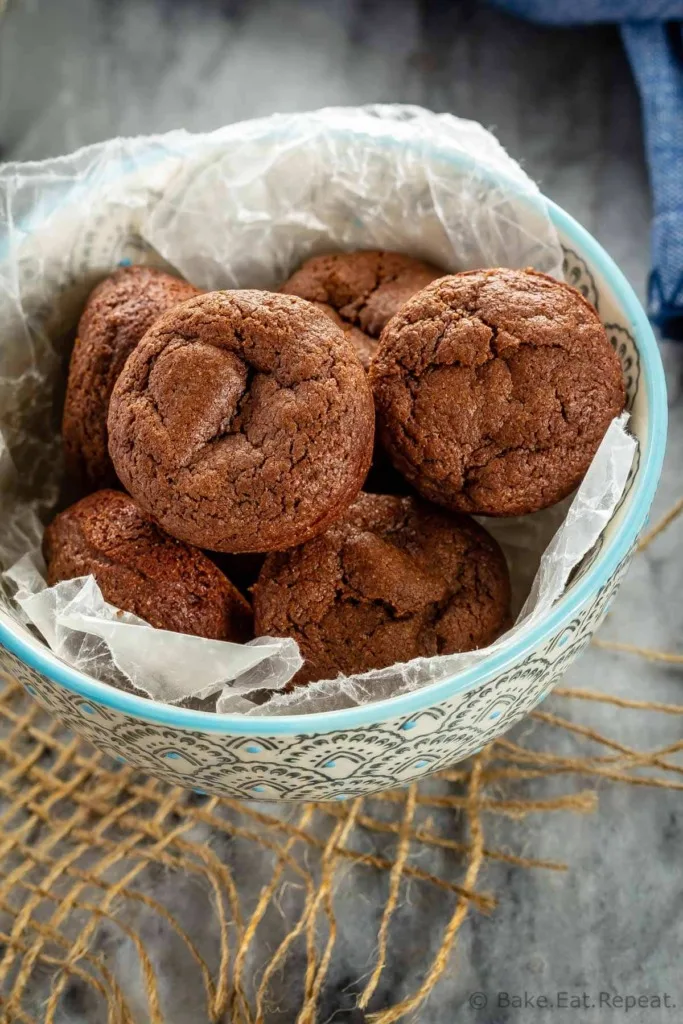 I am not one of those people.
But I have a freezer for a reason. Hide all the baking so I forget about it and don't eat it all before it can be used for lunch box snacks. That's what freezers are for right?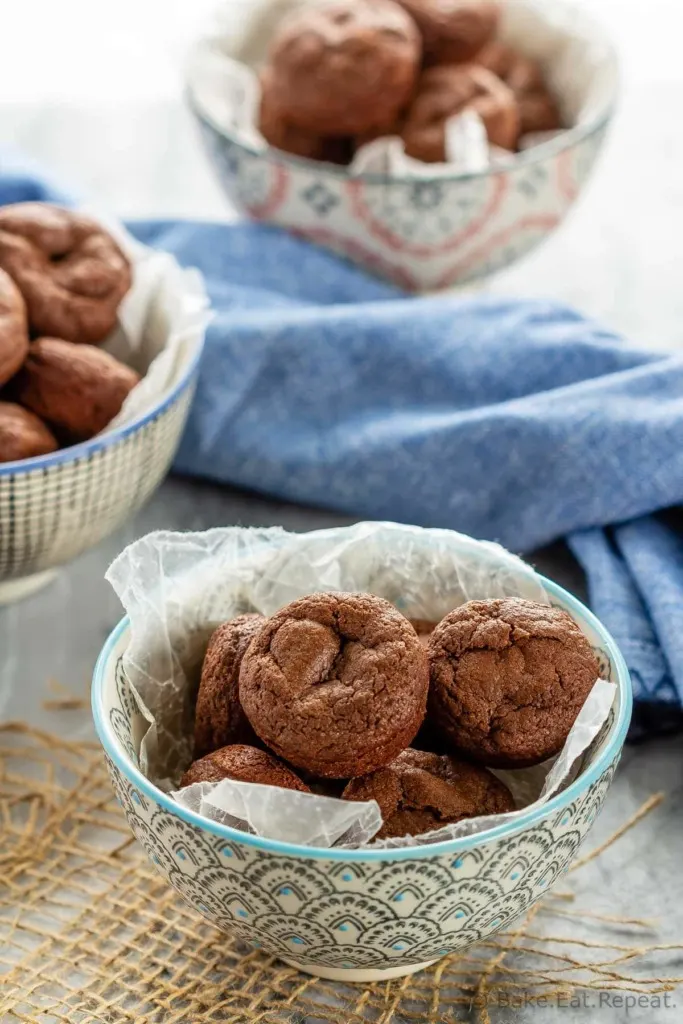 At any rate, these chewy, fudgy, two bite brownies are amazing. They definitely make the perfect treat to have hiding in the freezer.
For throwing in the lunch kits, or just when you need that chocolate fix. So easy to make and so tasty.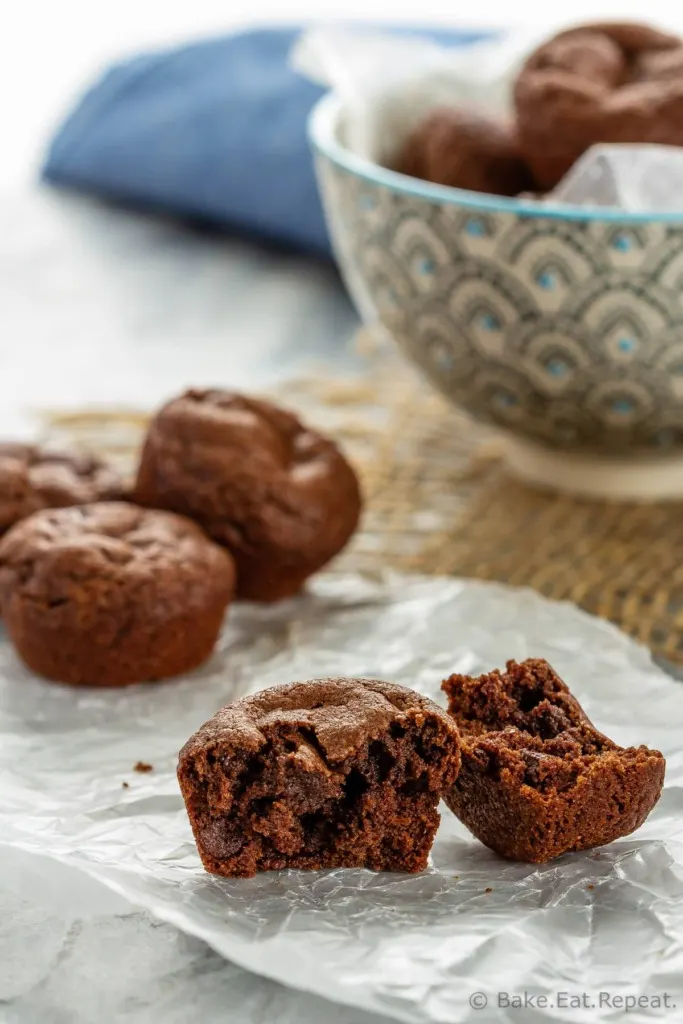 Can you freeze two bite brownies?
I freeze these two bite brownies all the time. I love having a snack like these on hand in the freezer for throwing into the kids lunch boxes during the school year. Or for pulling out for an after school snack.
Let your two bite brownies cool completely after baking them, then freeze them in a large ziplock bag, or an airtight container with wax paper between the layers of brownies so they don't stick together.
They defrost quickly at room temperature. Or you can microwave them briefly to defrost them even quicker, although they may dry out a bit then.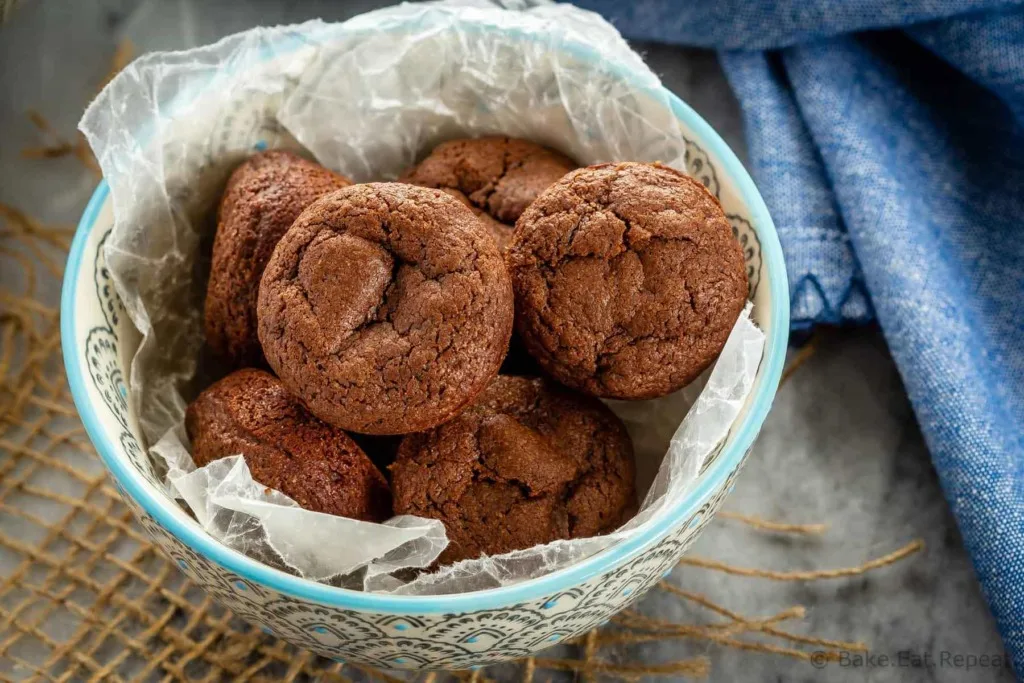 How to make Two Bite Brownies:
I usually make these two bite brownies with my stand mixer, but you could use an electric hand mixer or a food processor instead if you like.
This recipe makes 48 brownie bites, which fits perfectly in this 48 cup mini muffin tin that I've been thinking of getting. Somehow seems better then two 24 cup tins….
These two bite brownies are still quite soft when they come out of the oven. Don't bake them longer though, they end up being dry when they are over-baked.
The recipe calls for a chilling step so that the batter is firm enough to roll into one inch balls to place in the mini muffin tin. After years of making these, I usually skip that step in favour of having brownies quicker. The batter can't be rolled into balls if you skip the chilling step, but a 1 tablespoon sized cookie scoop will work well for portioning it into the mini muffin tin. Or two spoons if you like, they just won't be as uniform in shape and size then.
Here are some more great brownie recipes for you: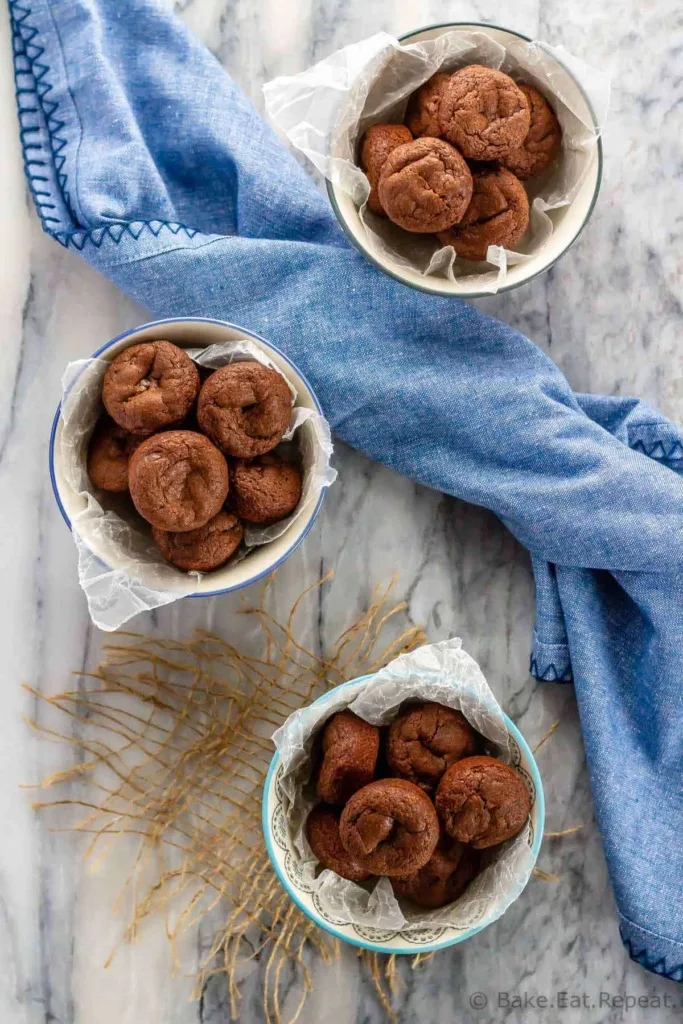 I've also shared this Two Bite Brownies recipe over on Food Fanatic.