This homemade marinara sauce is so easy to make and tastes fantastic! So much better then the store bought marinara sauce, and almost as easy!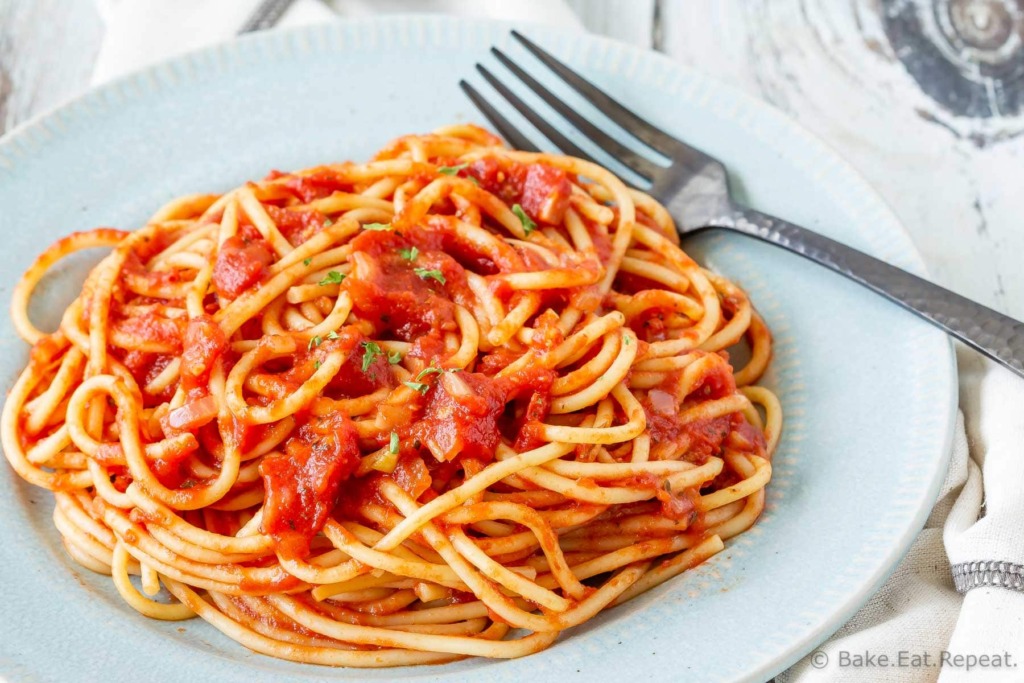 My family loves pasta. Anyone else's?
I'm guessing pretty much everyone's. Pasta is just one of those meals that not too many people dislike.
What's not to love, really? A plate full of comfort, that's what pasta is.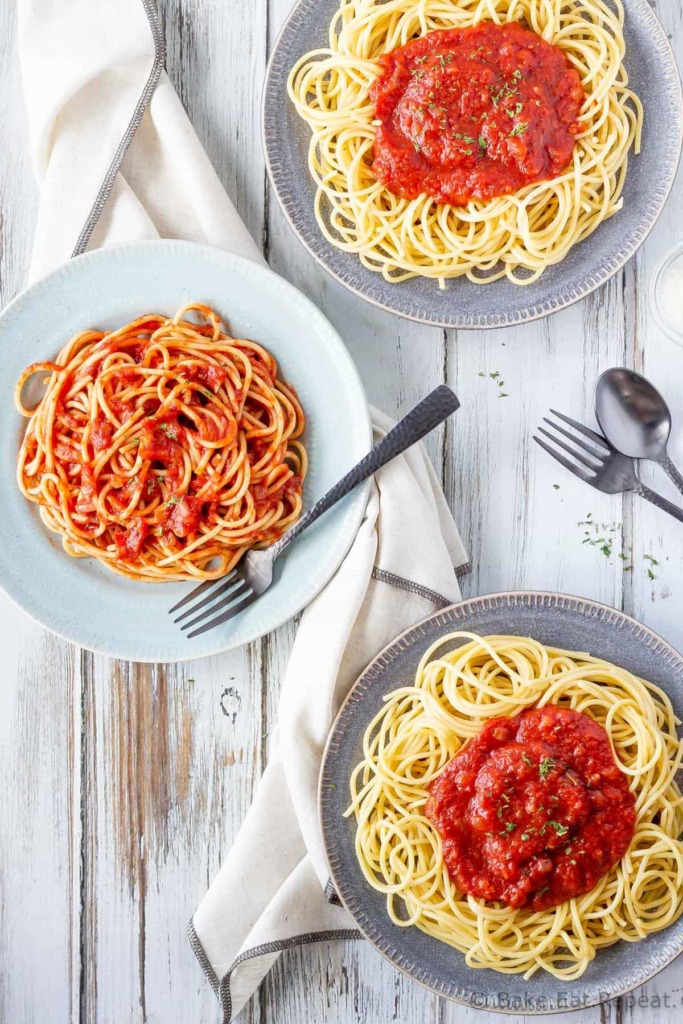 Also, easy.
And we all know that easy meals that are on the table in under 30 minutes are the best. Especially when those 30 minute meals are made with ingredients that you likely already have.
No deciding what to make for dinner and then realizing you don't have half the ingredients.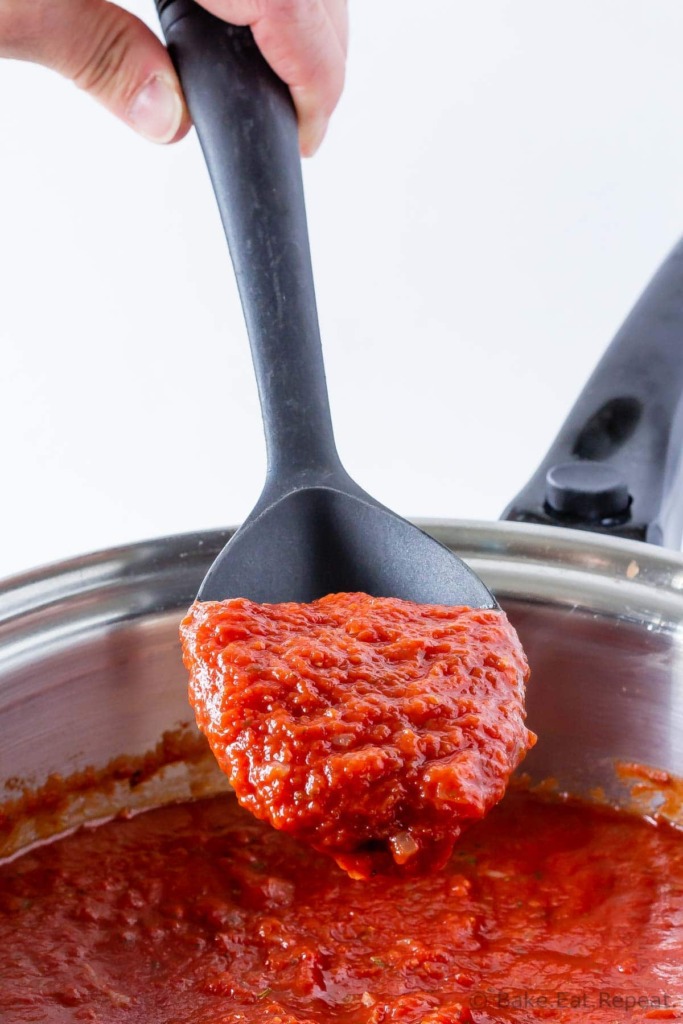 This marinara sauce makes a great pasta sauce for a quick and easy dinner. Enjoy it meatless with just some noodles and sauce, or cook up some meat to have with it – either way it's a great meal.
Pasta for dinner tonight?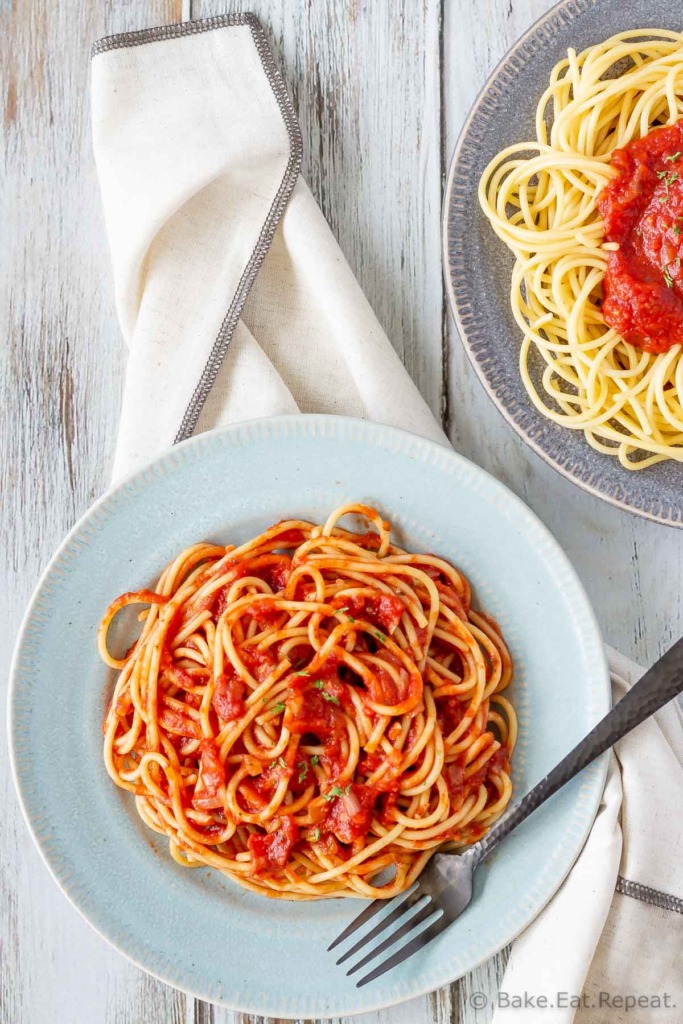 How do you make easy marinara sauce?
This easy marinara sauce takes hardly any time or effort to make. Saute some onion and garlic, throw in some canned crushed tomatoes and seasoning, and let it simmer. That's it.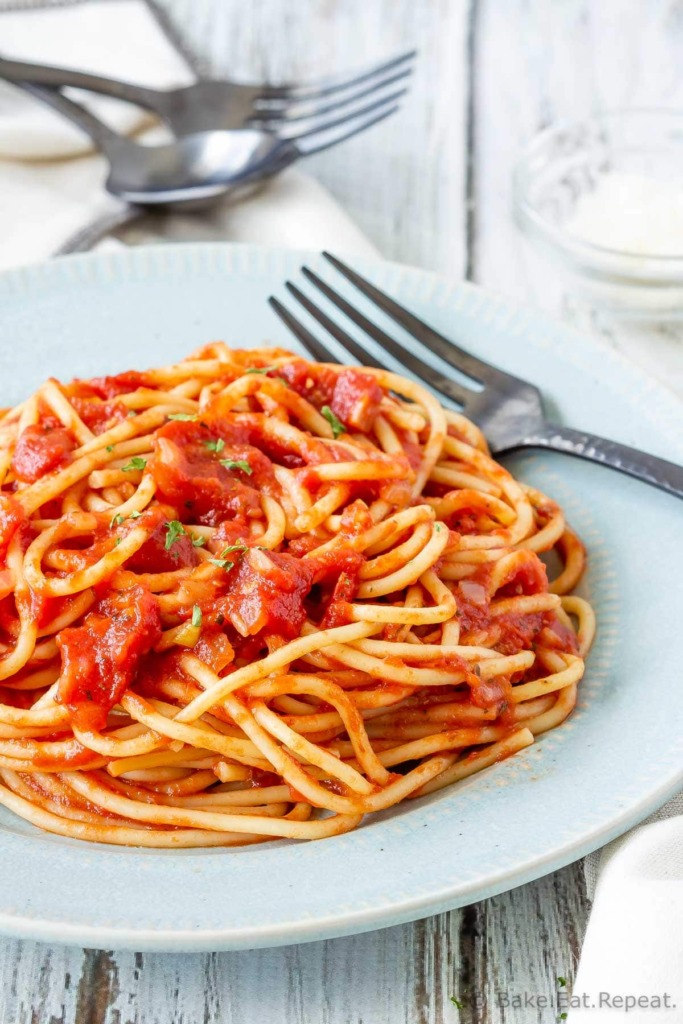 Do you put marinara sauce on pasta?
We love marinara sauce on pasta. It's perfect as a side dish with grilled chicken (I have 7 chicken marinades here that make for an easy meal with this!) or another meat. Or it's great on it's own served with spaghetti for a simple meatless meal with a salad.
Marinara sauce is also amazing as a dipping sauce. My kids love it to dip these pepperoni pizza rolls in.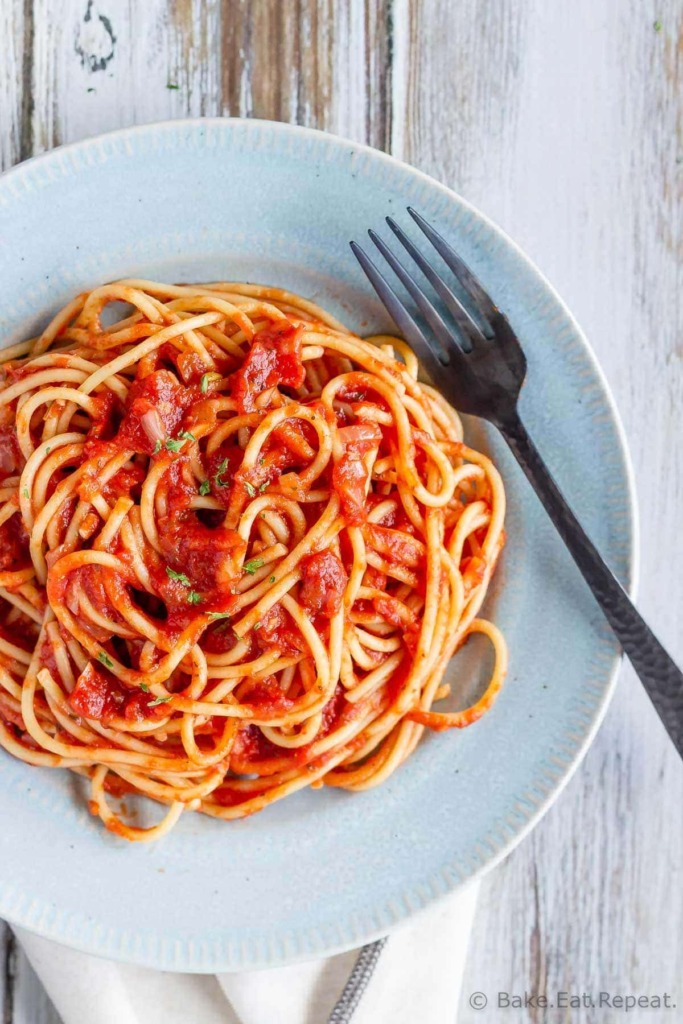 How to make marinara sauce:
Marinara sauce is one of the easiest pasta sauces to make. The prep work is basically nonexistent, if you can chop an onion and press some garlic through a garlic press then you can make marinara sauce. Oh, and you need to open a couple cans. One of those amazing meals that is crazy easy and tastes fantastic!
I like to make a large (double or triple the recipe) batch of this pasta sauce because it's no harder to make more and it freezes really well. Let it cool completely after cooking it and then freeze it in some large mason jars or another freezer safe container for up to 3 months.
We like this marinara sauce with spaghetti, but serve it over whatever type of noodles you like, or happen to have on hand!
If you're looking for more great pasta sauce recipes, I have 12 Easy Pasta Sauce Recipes here that are all fantastic!

Here are some more great pasta recipes for you: