This easy spaghetti sauce can be ready to serve before you've even finished boiling the pasta. So easy and so tasty, it's the perfect weeknight meal!
Spaghetti is definitely my family's favourite meal. I actually don't even like it as much as I used to, just because we have it so much.
And I guarantee that if you asked anyone in my family what we don't eat often enough for dinner, they would say spaghetti.
So there's that.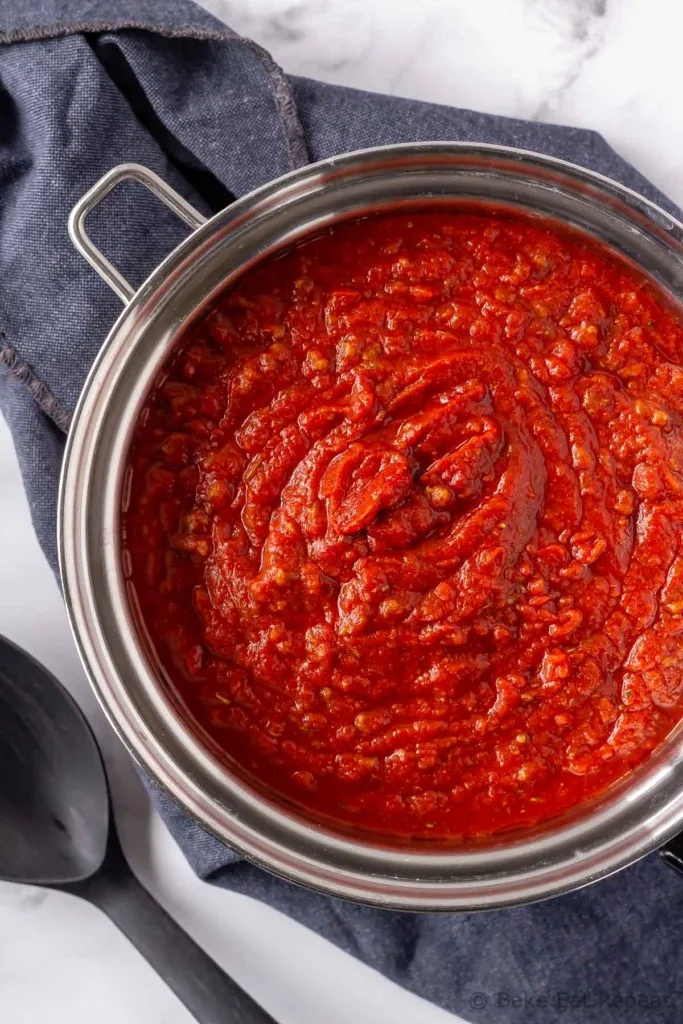 They just love it. So much. Whenever I ask what I should make for dinner, spaghetti is invariably the answer. From all four of them. Even if we had spaghetti the day before.
It's a little ridiculous.
So, since they want spaghetti every day and twice on Sunday, clearly I needed a quick and easy spaghetti sauce recipe that could be made even on a busy weeknight.
This easy pasta sauce fits the bill.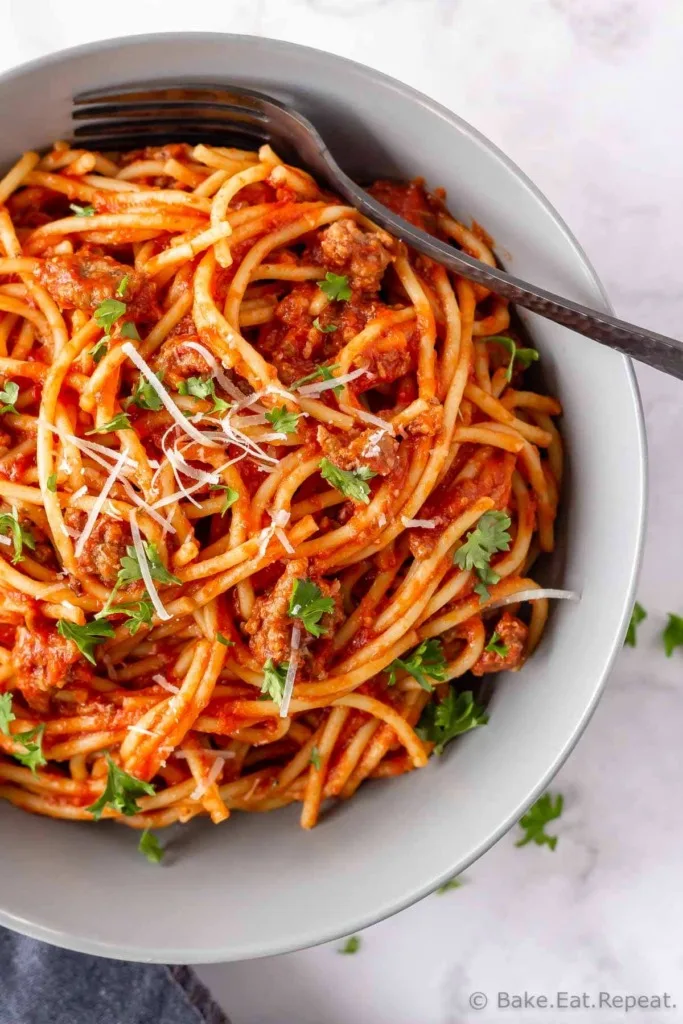 Quick and easy to make, it can be on the table in under a half hour, but still has that fantastic homemade spaghetti sauce flavour.
We love this easy spaghetti sauce – almost as much as our favourite homemade spaghetti sauce that takes a bit longer to make.
And in a house that evidently needs spaghetti on a weekly basis, that's a good thing.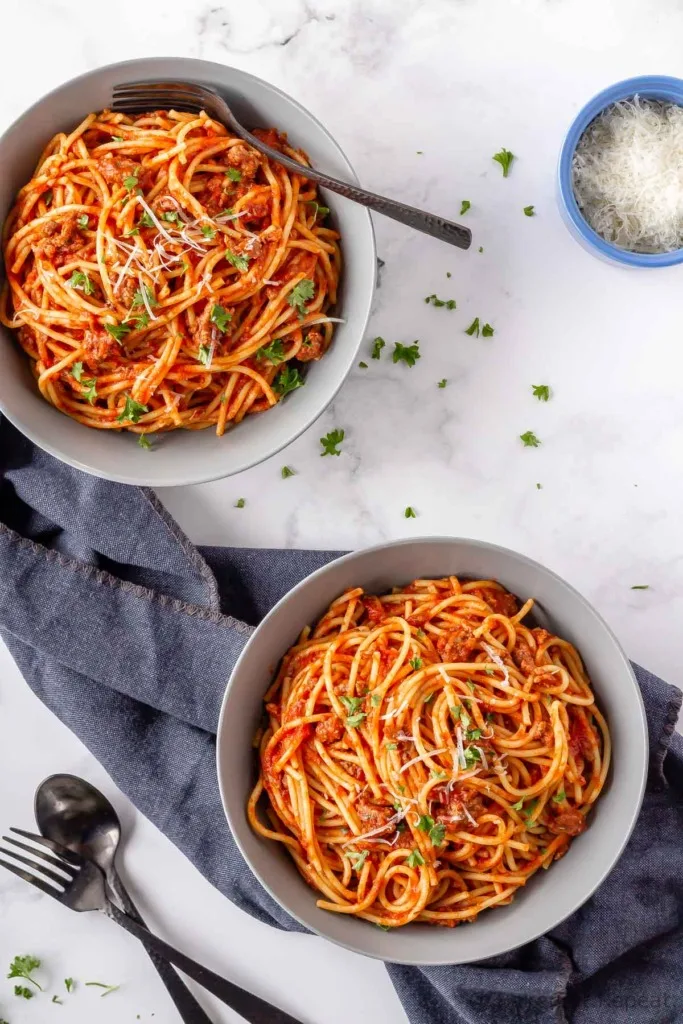 Do you simmer with the lid on or off?
I always simmer spaghetti sauce with the lid on. I don't find that it needs to be thickened at all, we like the consistency as it is. If you would like it to be thicker, you can simmer the sauce with the lid off, and that will reduce the liquid a bit and make a thicker sauce.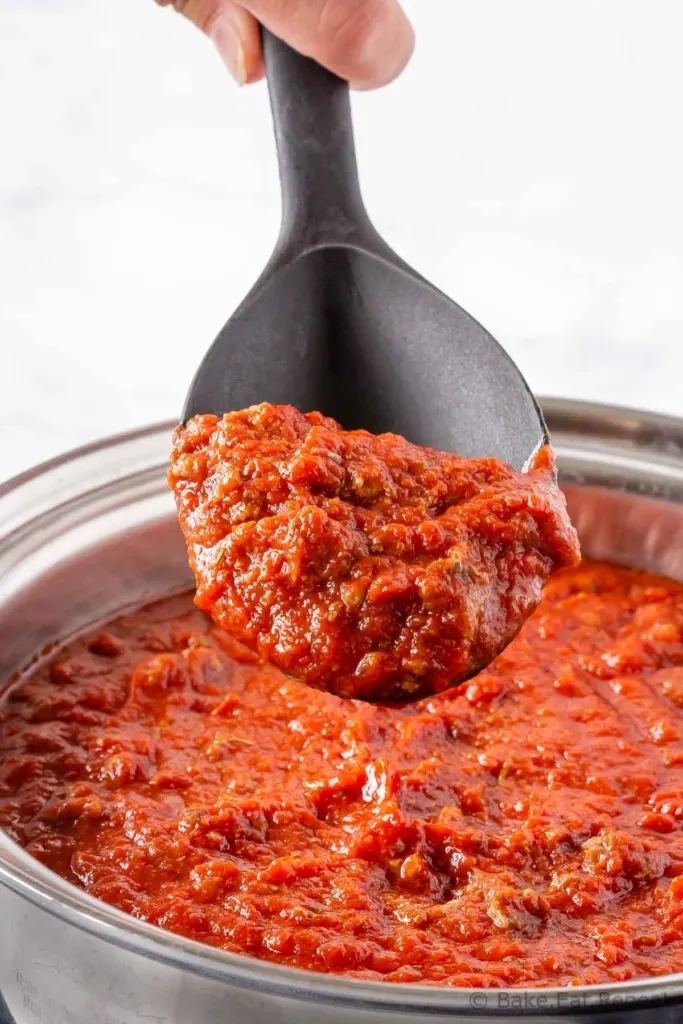 How do you take the bitterness out of spaghetti sauce?
The acidity of the tomatoes can make spaghetti sauce taste bitter. Adding a little bit of sugar to the sauce counteracts this acidity and gets rid of the bitter taste in the sauce.
So don't skip the sugar in the recipe! There's still much less sugar in this homemade spaghetti sauce then you will find in most bottled sauces.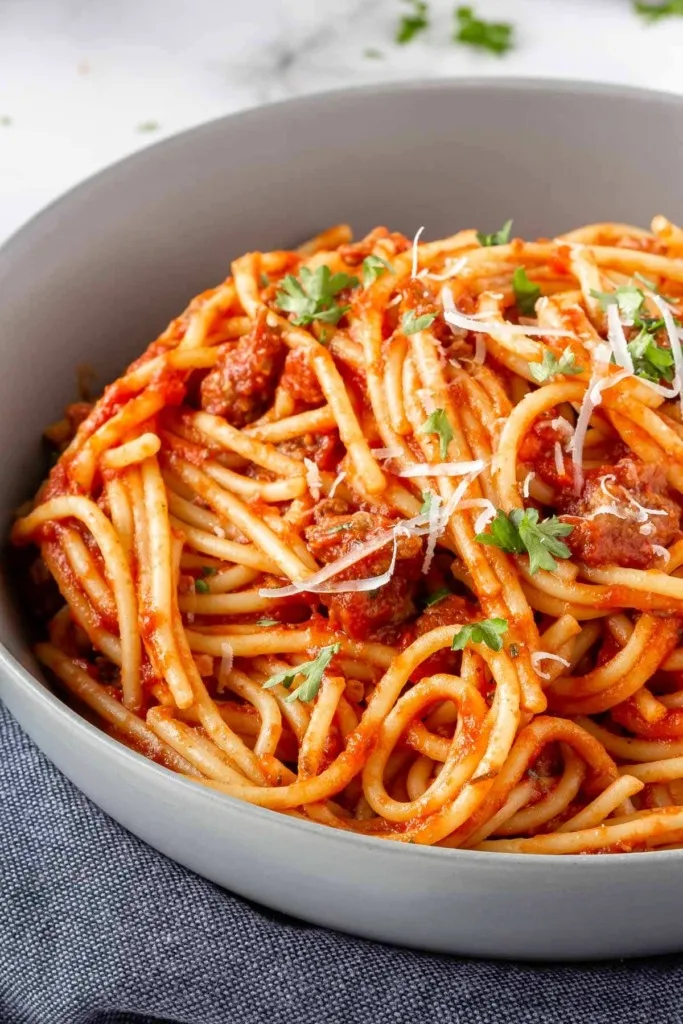 How to make Easy Spaghetti Sauce:
This sauce is as simple to make as browning some ground beef, opening a couple cans, and tossing in some seasoning. Let it simmer for as long as you have, and it's good to go.
It will taste better if you can let it simmer for 15-20 minutes, but I have served it after 5-10 minutes of simmering when we were in a hurry and it was still great, so go with however much time you have.
This pasta sauce also freezes well if you have leftovers or want to make a double batch to freeze half. Let it cool completely, then freeze it flat in a large freezer ziplock bag, or in some mason jars or other freezer safe container. It defrosts most quickly in a ziplock bag that is laid flat to freeze.
If you're looking for more great pasta sauce recipes, I have 12 Easy Pasta Sauce Recipes here that are all fantastic!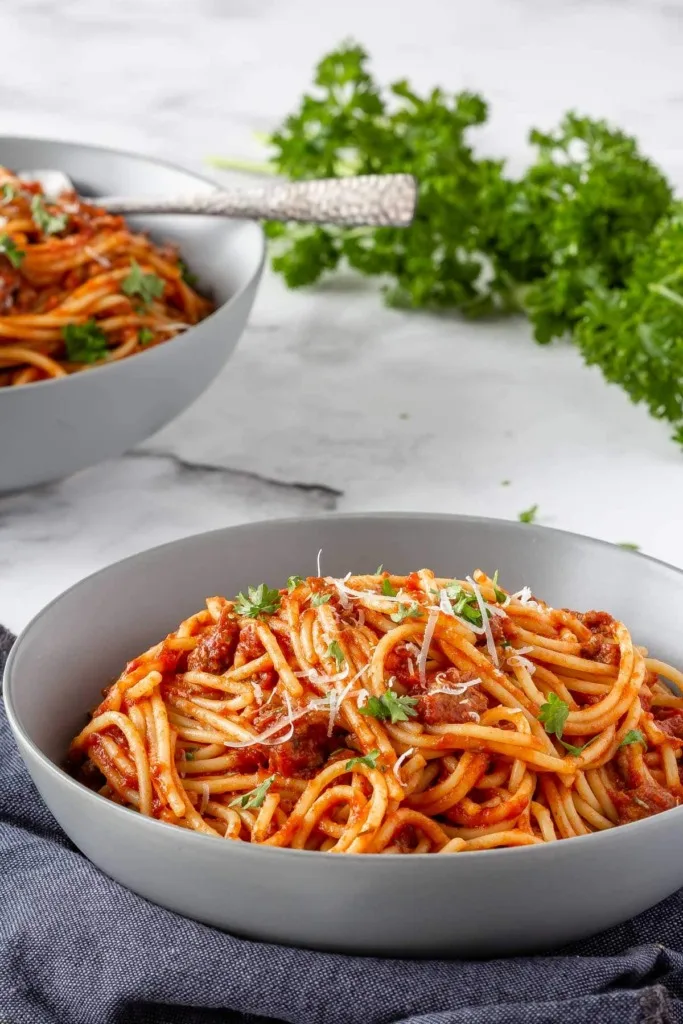 Here are some more great pasta recipes for you: