Roasted honey lime chicken that is tender and juicy and a hit with the whole family. Only 10 minutes of prep time to perfect roasted chicken!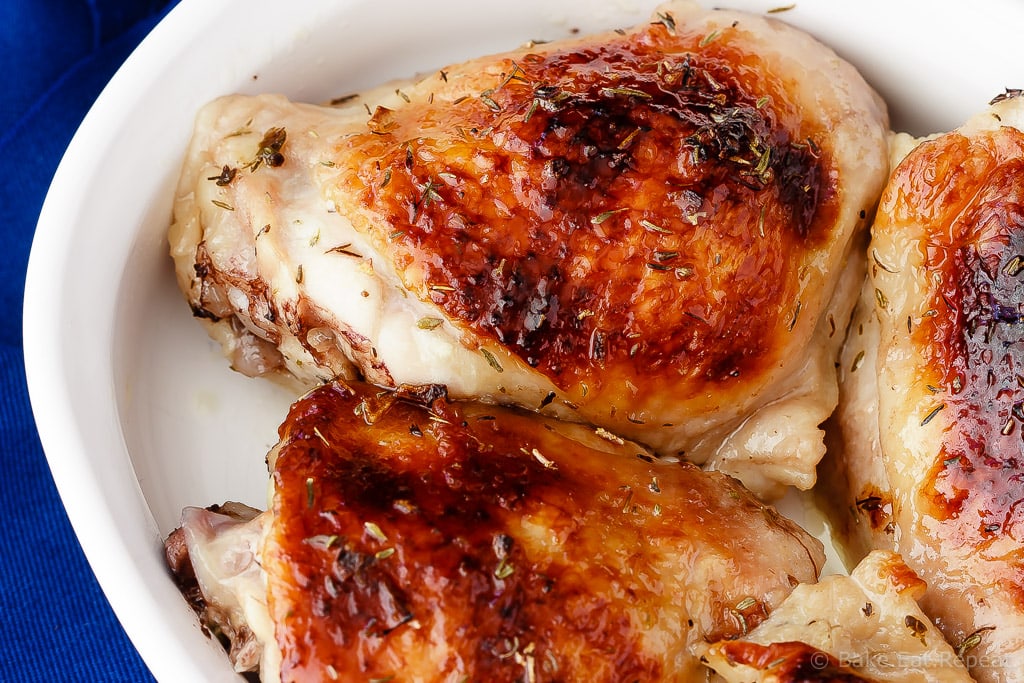 I have another main course recipe for you today.  Roasted honey lime chicken – an absolute favourite meal in our house.
As much as we love this chicken, I have to say I feel a little bit weird sharing four dinner recipes in a row here.  Fish tacos, then baked shrimp pasta, then ground beef tacos, and now honey lime chicken.  Clearly I just couldn't wait another second to share ALL of our favourite dinner recipes!
We may need to bring some dessert to these parts soon.  I'm starting to feel the lack.  You?
Oh well.  For today, honey lime chicken!  It's fantastic and totally worth pushing dessert back a few more days.  Which is maybe strange to hear from someone with a pronounced sweet tooth but there you go.  I guess because as much as I love my sweet stuff, cooking supper is something that I need to do every single day.  Dessert is only occasional – even if it IS more fun!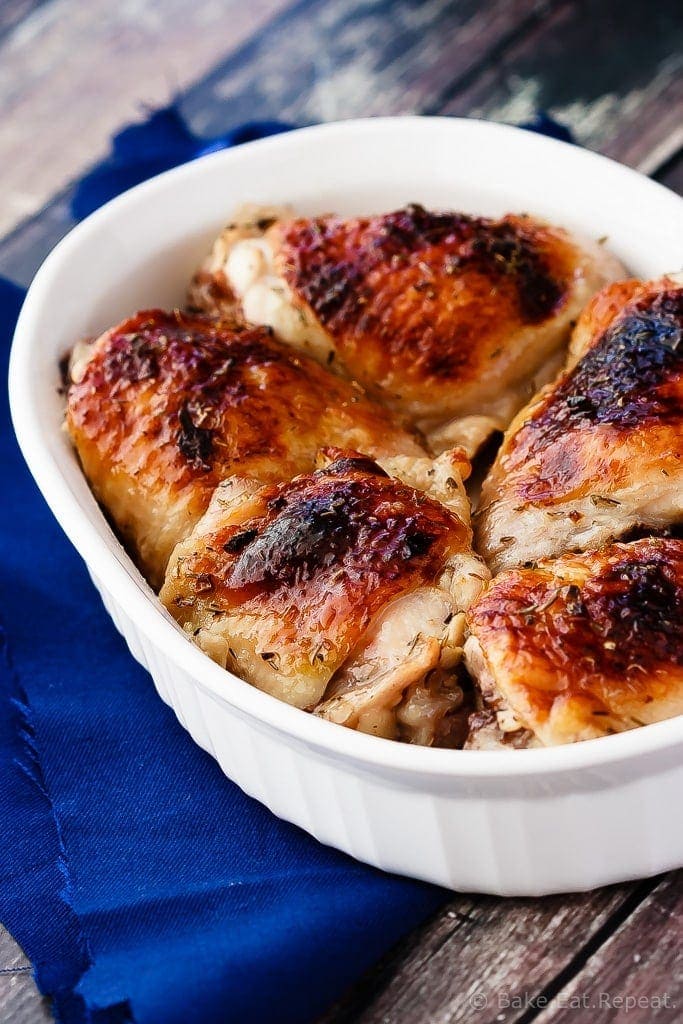 Since I know I'm not alone in that, I'm pretty sure that you're okay with more dinner recipes too.  There can never be enough foolproof, easy, loved by the whole family recipes to have tucked away for those nights you don't know what to make.
This honey lime chicken is amazing.  I have made it many, many times and we don't get sick of it.  In fact, my 10 year old daughter loves it so much that when she sees chicken thighs (or legs) are for supper she is very disappointed if it's not this honey lime chicken.  And she always claims the leftovers before anyone else can to bring to school for lunch.
It's super easy to make, maybe 10 minutes of prep work to whisk together the marinade (and you likely have everything for it already) then let the chicken sit for about an hour until you're ready to toss it in the oven for another 50 minutes.  That's it.
Plus, if you're a bit pressed for time because you can never remember to plan ahead and you just defrosted the chicken an hour before you want to eat (I know nothing about that….) it's still fine.  This chicken is almost as good without the marinating time.  Just turn it to coat in the marinade and toss it in the oven.  It's still great.  A little less flavour but still amazing, juicy chicken.
And the whole family will love it and ask for it incessantly.  I promise.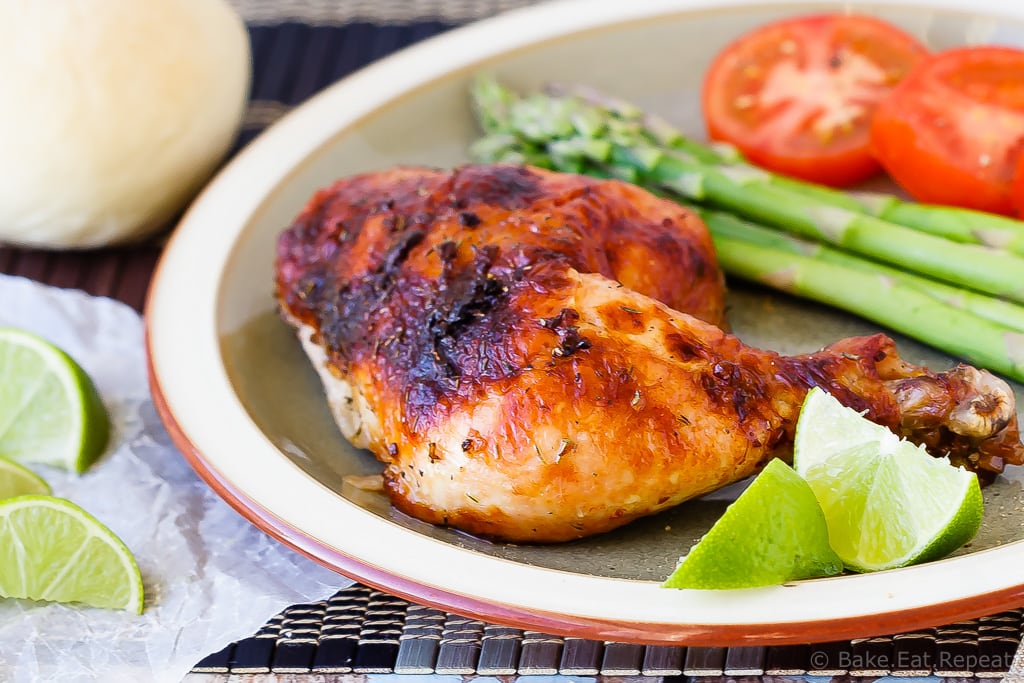 Note: Post and recipe updated May 9, 2016; originally posted September 17, 2014.