Roasted Brussel sprouts are one of the tastiest vegetables. Here are seven fantastic roasted Brussels sprouts recipes for you!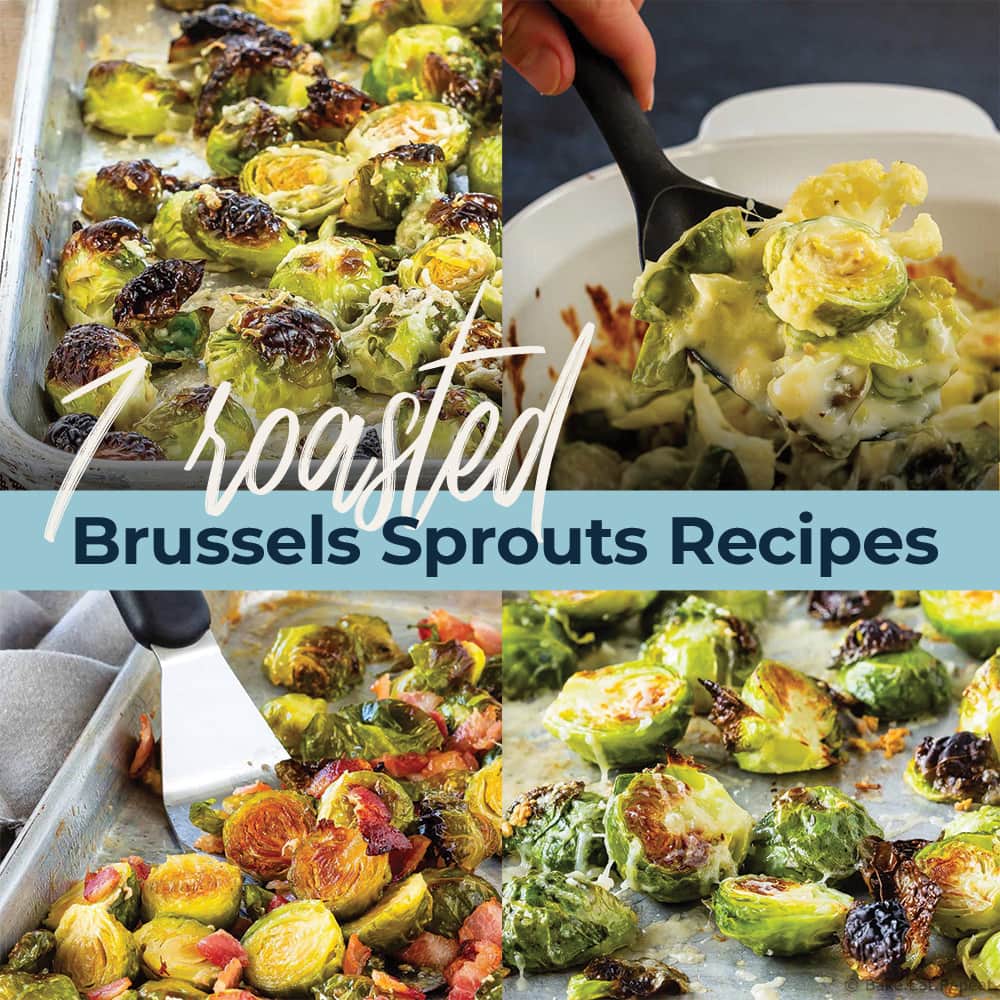 Brussels sprouts are one of our favourite side dishes. Every fall we go through a lot of them as soon as they show up in the grocery stores.
The whole family loves them.
Which just proves my kids are smarter than me. I didn't start liking them until a few years ago!
And, in my opinion, the best way to cook them is roasting them. We just love that combination of crispy edges and tender insides.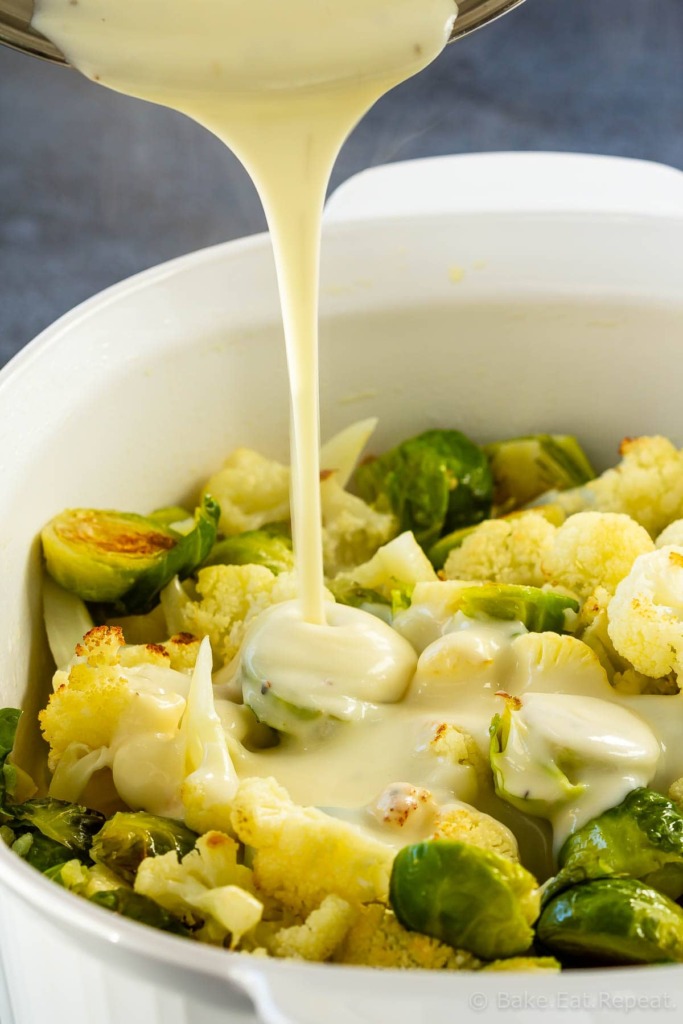 Can you eat the whole Brussel sprout?
You can eat the whole sprout. You just need to trim the dry part at the base of the sprout and pull off any loose outer leaves.
They will keep for a couple of weeks in the fridge.
Smaller sprouts are usually a bit sweeter then the larger ones, so look for smaller ones if you don't like the bitter taste they sometimes have.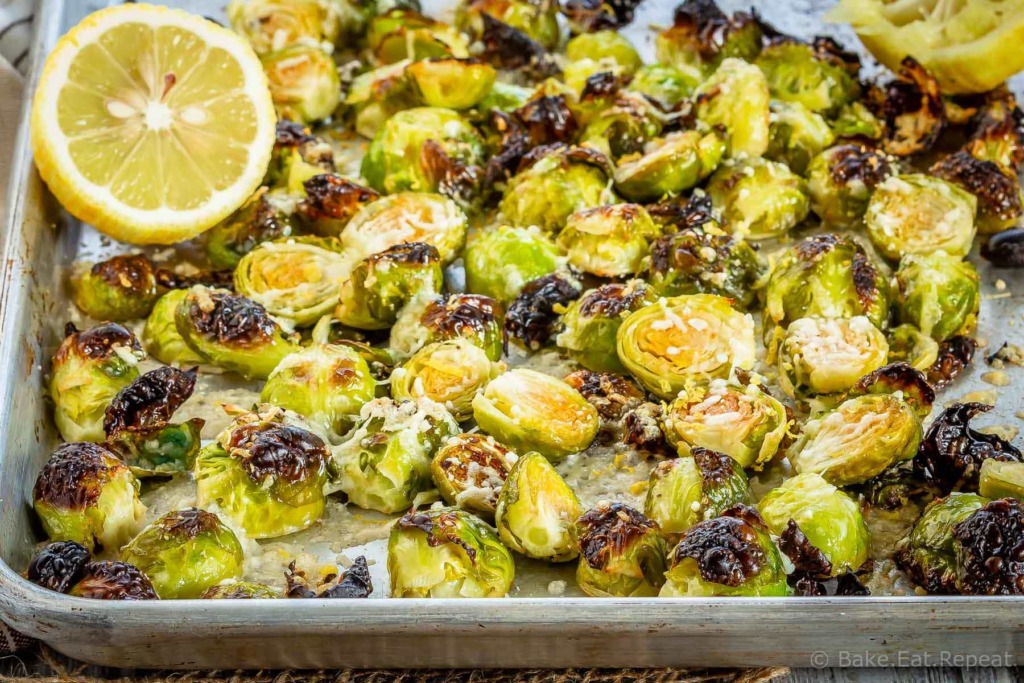 How do I roast Brussels sprouts in the oven?
Roasting them in the oven is so simple to do. It's my favourite way to cook Brussels sprouts.
Simply slice the ends off and remove the loose outer leaves. Then just toss them with some olive oil and seasonings, and throw them in the oven.
Brussels sprouts are so easy to cook this way, and they have the perfect mix of crispy outsides and tender insides.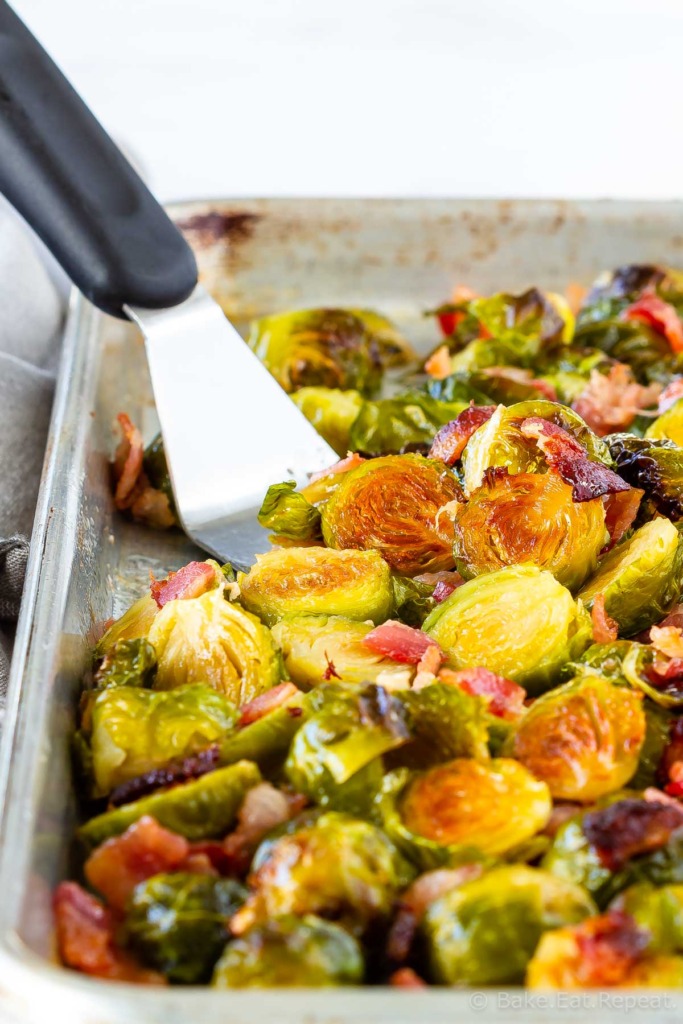 How to make Roasted Brussel Sprouts:
Slice off the bottoms, remove the loose outer leaves, and slice the sprouts in half. Then toss them with your favourite seasonings and some olive oil and throw them in the oven.
Make sure not to pile them on top of each other on the sheet pan. They will steam instead of roast if you don't have a bit of space between them, so spread them out if want those great crispy edges.