This homemade macaroni and cheese is so easy to make, super creamy, and everyone loves it. You will never want to make the boxed kind again!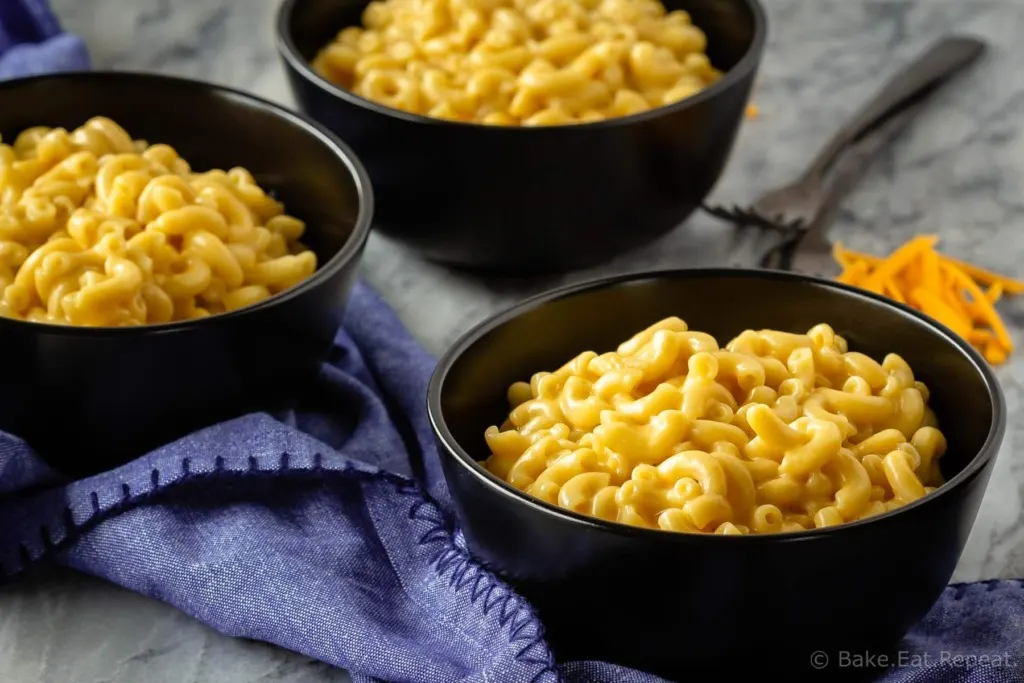 So how many homemade macaroni and cheese recipes have you tried? I've tried quite a few. And never loved any of them.
I figured it was just that I didn't really like mac and cheese all that much.
But judging by the number of times I've made this homemade macaroni and cheese in the last few months that's not true at all.
I think I'm actually a little bit obsessed with mac and cheese right now.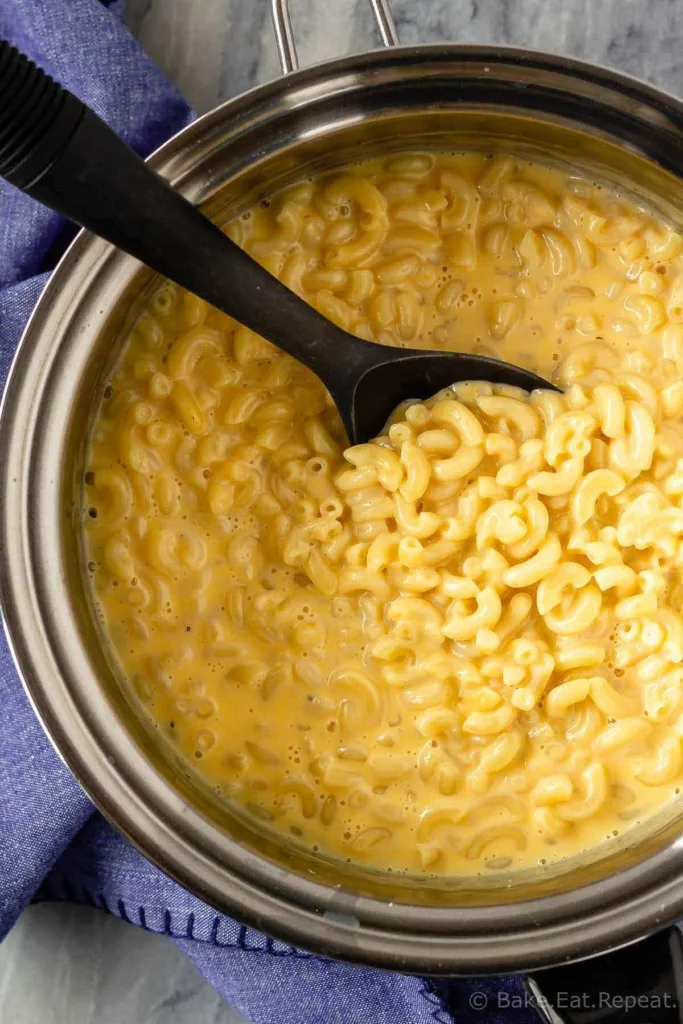 And my family is a-ok with this.
This homemade macaroni and cheese recipe is super easy to make. It can be on the table in 15-20 minutes, uses only 5 ingredients (no, I'm not counting salt, pepper, and dry mustard), and that easy, creamy, cheese sauce is amazing.
Comfort food for the win.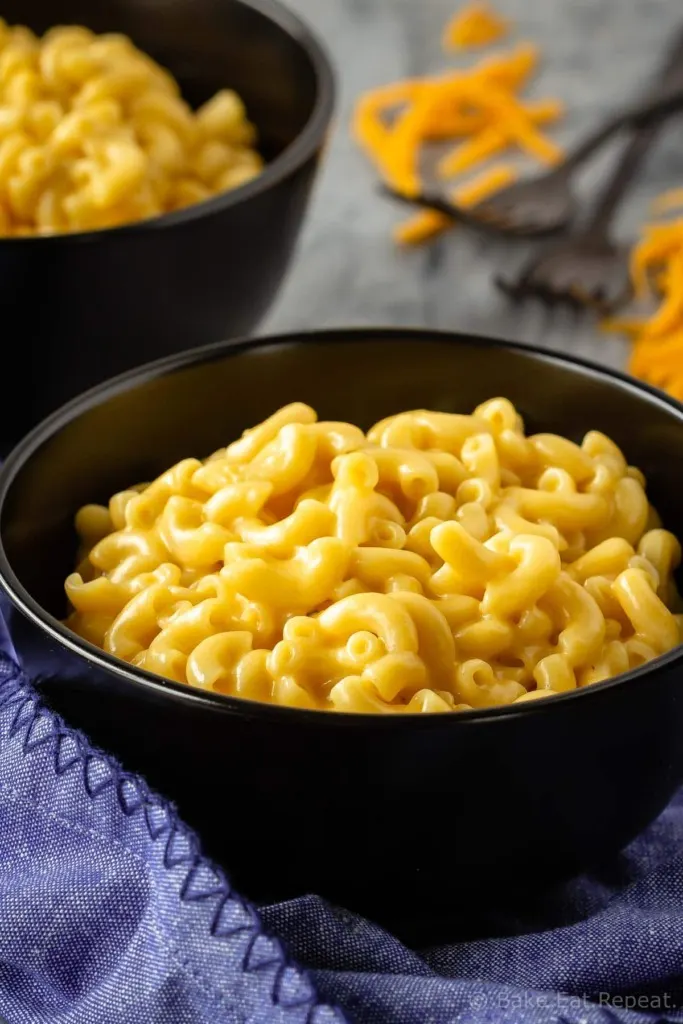 What is cheese sauce made of?
Cheese sauce is made with butter, flour, milk, and sharp cheddar cheese. And a bit of salt, pepper, and dry mustard powder. That's it.
It's such an easy pasta sauce to make, and can literally be ready to go in less time then it takes to cook the macaroni.
What can you use this cheese sauce for?
For macaroni and cheese of course. Obviously.
But it's also great with cooked broccoli or cauliflower. Or as a dip for these soft pretzel bites.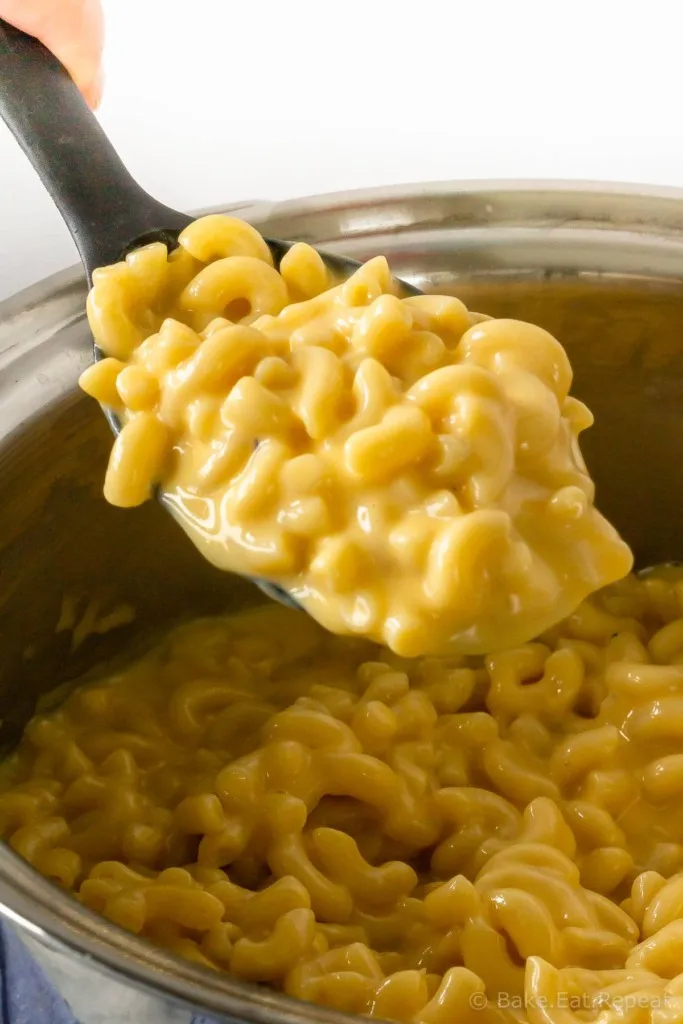 Why does my cheese sauce go grainy?
We've all had that mac and cheese with grainy cheese sauce and thought, this is horrible, I'm just making KD next time. Right?
When making a cheese sauce, you need to add the milk to the butter/flour mixture first, bring it to a high simmer to thicken a bit, then lower the heat before you add the cheese. You then add the cheese slowly over low heat, stirring constantly.
If you add the cheese while the sauce is boiling, the heat will be too high for it, and it will break down, resulting in a grainy texture.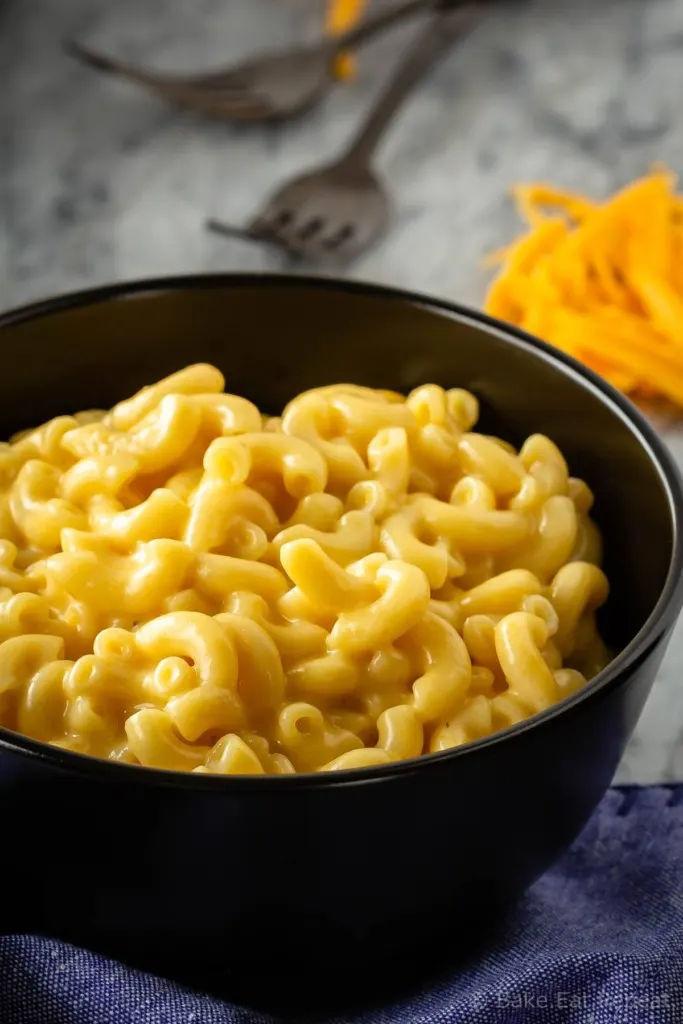 What should I serve with mac and cheese?
Macaroni and cheese is great as a simple meatless meal served with a salad. Or serve it as a side dish with these oven baked ribs or this baked honey lime chicken.
It's also fantastic with some chopped ham or bacon and peas stirred into it to make it a full meal.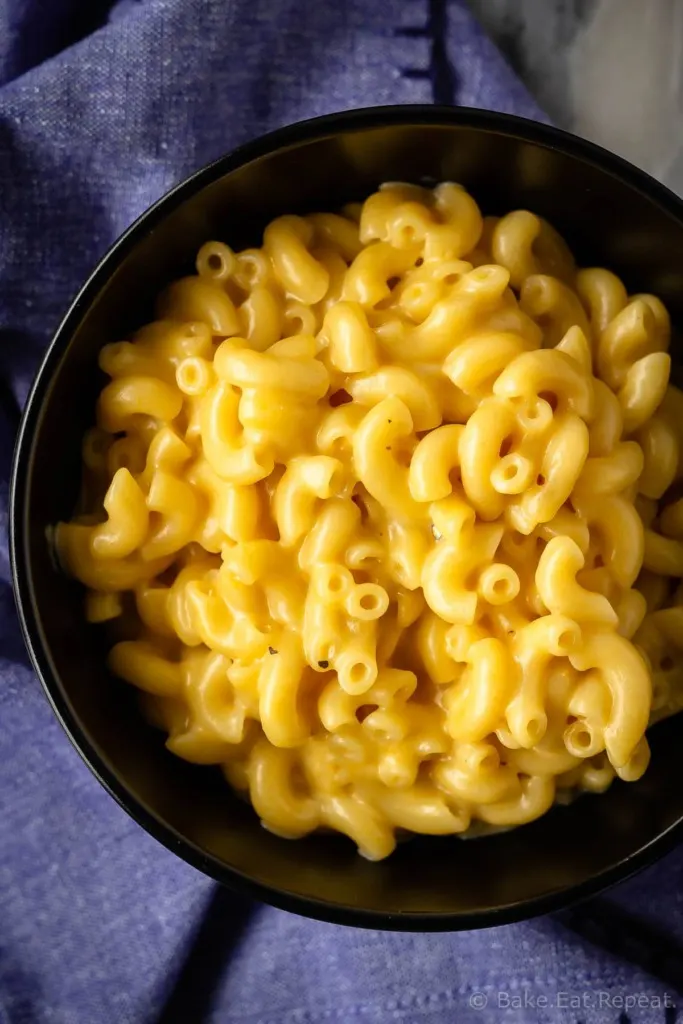 How to make Homemade Macaroni and Cheese:
This classic comfort food is very easy to make. Melt some butter, whisk in some flour to make a roux, then slowly add milk while whisking constantly to keep the sauce smooth. Add the cheese, let it melt, and your cheese sauce is ready to go.
If your cheese sauce is ready before your macaroni is finished cooking (it's that fast and easy to whip up!), just leave it simmering on low heat until your pasta is ready and give it a quick whisk before pouring it over the macaroni.
This mac and cheese is best served right away, but leftovers will heat up well. Add a splash of milk to the leftover mac and cheese, and reheat it in the microwave on low power, stirring occasionally.
The recipe is written (and nutrition calculated) with six servings for the whole recipe, but I'll just note that these are very generous servings. My family of five doesn't come close to finishing this pan of mac and cheese, and my kids are big eaters. If you're using it as a side dish it will easily serve 8-10.
If you're looking for more great pasta sauce recipes, I have 12 Easy Pasta Sauce Recipes here that are all fantastic!
Here are some more great pasta recipes for you: