An easier and faster version of a favourite pasta dish, this ravioli lasagna is absolutely amazing. Quick to make and tastes like the real thing!
Lasagna is one of my all time favourite pasta dishes.
I don't think I'm alone on that – everyone I know loves lasagna. What's not to love about meaty, cheesy layers of pasta goodness?
My mom's lasagna recipe is amazing, and hands down my favourite way to enjoy this tasty pasta. But….sometimes you just don't have time to make lasagna from scratch. It's not hard, but the multiple layers do seem to take awhile. I always think it'll be a half hour of cooking and lasagna will be in the oven, but it always takes way longer then that.
So I needed to come up with a quicker version. Because obviously we need lasagna in our lives more often.
This ravioli lasagna is fast, easy, and tastes like the real thing. It can even be managed on a weeknight if you want. It is best if you let the meat sauce simmer for about a half hour, but I've thrown it together after just 15 minutes of simmering and tossed it in the oven and it was still fantastic.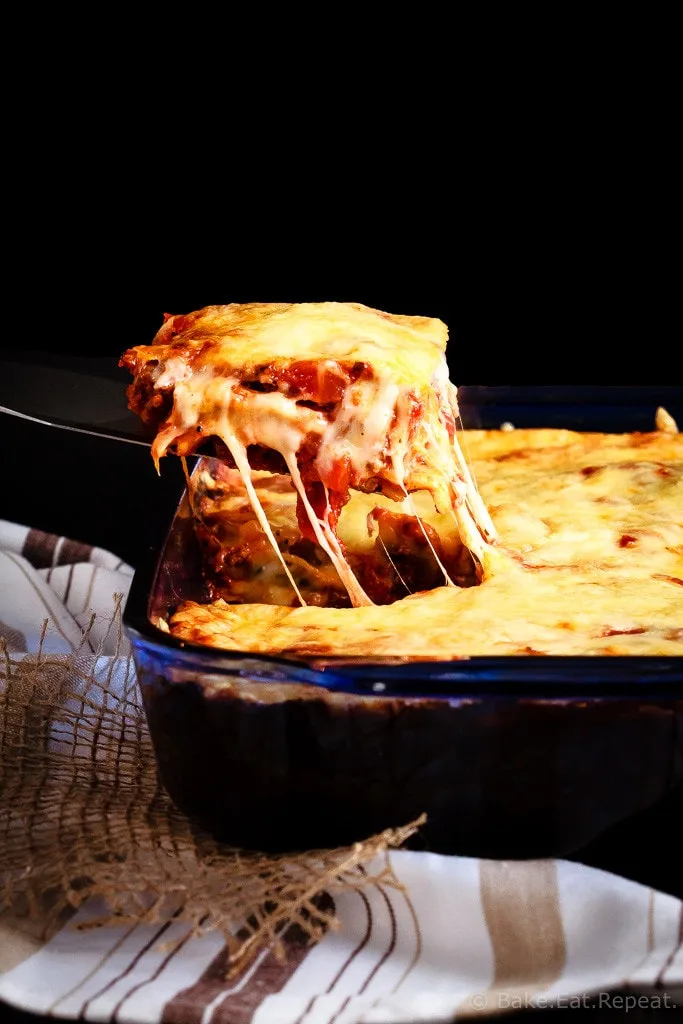 You don't have to boil any pasta, just use the uncooked ravioli as the pasta and cheese layers all in one (I used ricotta and spinach filled ravioli), and layer them with some homemade meat sauce and shredded mozzarella cheese. Bake for a half hour and you have one fantastic meal.
Plus, this ravioli lasagna is almost better as leftovers then it is the first time. With my family of five, a 9×13 pan of lasagna is quite a lot (my 5 year old doesn't eat much yet), and we can actually get two meals out of this. In my opinion, that makes it even better – all I have to do is reheat and make a salad for a second meal the week I make this!
I might have a hard time convincing myself to make regular lasagna again. This ravioli lasagna is just way too easy!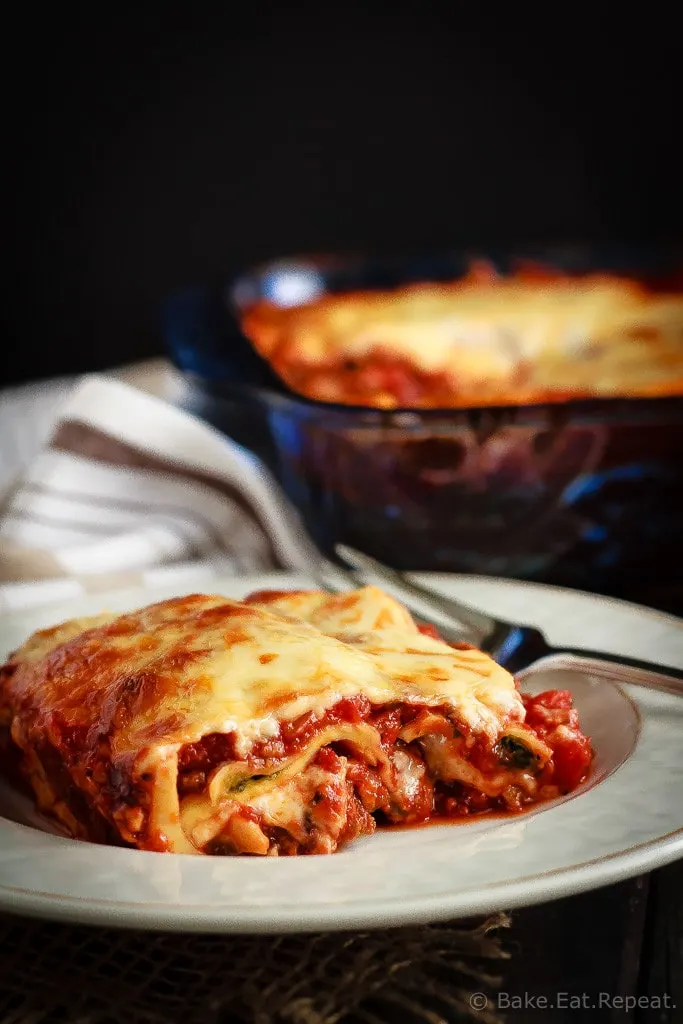 I've also shared this Ravioli Lasagna Recipe over on The Weary Chef.