This Chinese lemon chicken is super easy to make and can be ready in just 30 minutes! Perfect for dinner tonight instead of takeout!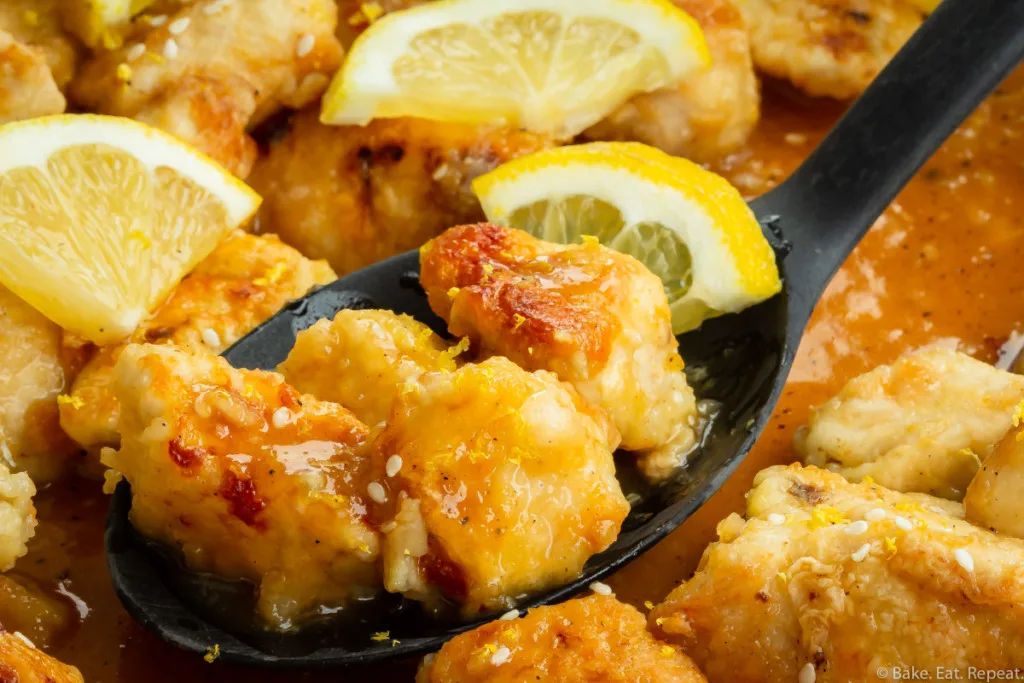 I think lemon chicken is my favourite Chinese takeout food. It's so tasty, it's always one of the first things to disappear when we get takeout.
Everyone loves it.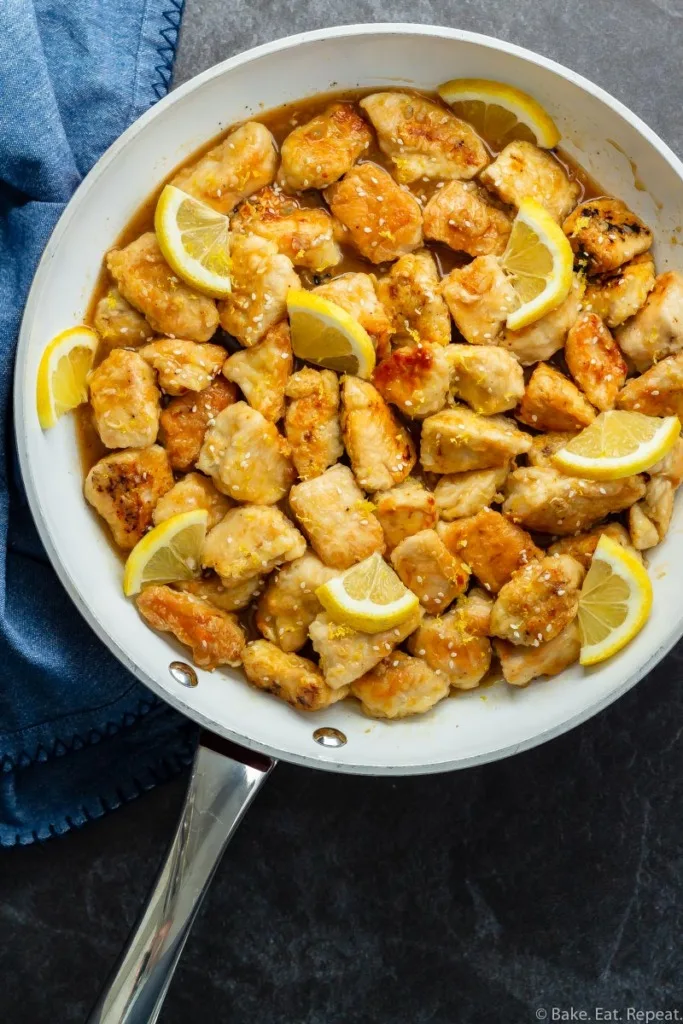 The only thing I don't love about it, is the overly sweet lemon sauce. It's good, but it's just a little too sweet and not quite lemon-y enough sometimes.
The best part about making Chinese lemon chicken at home is that the sauce is so much better.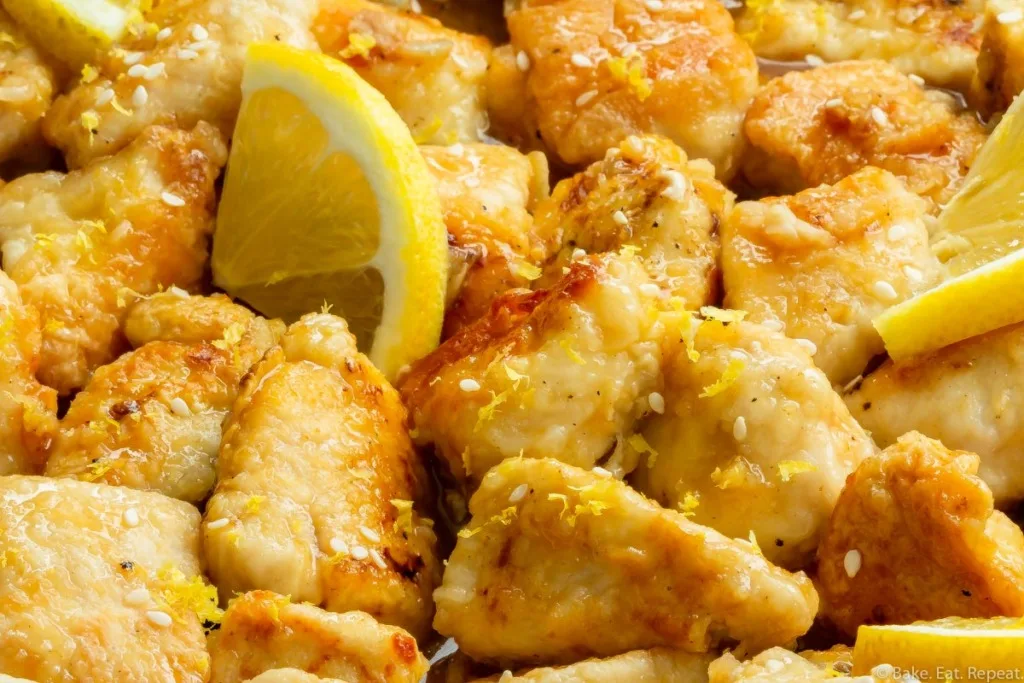 Just sweet enough with loads of lemon flavour. And it's super easy to make.
This whole recipe is easy. It takes a few minutes to pan fry all the chicken, but it comes together quickly and is very easy.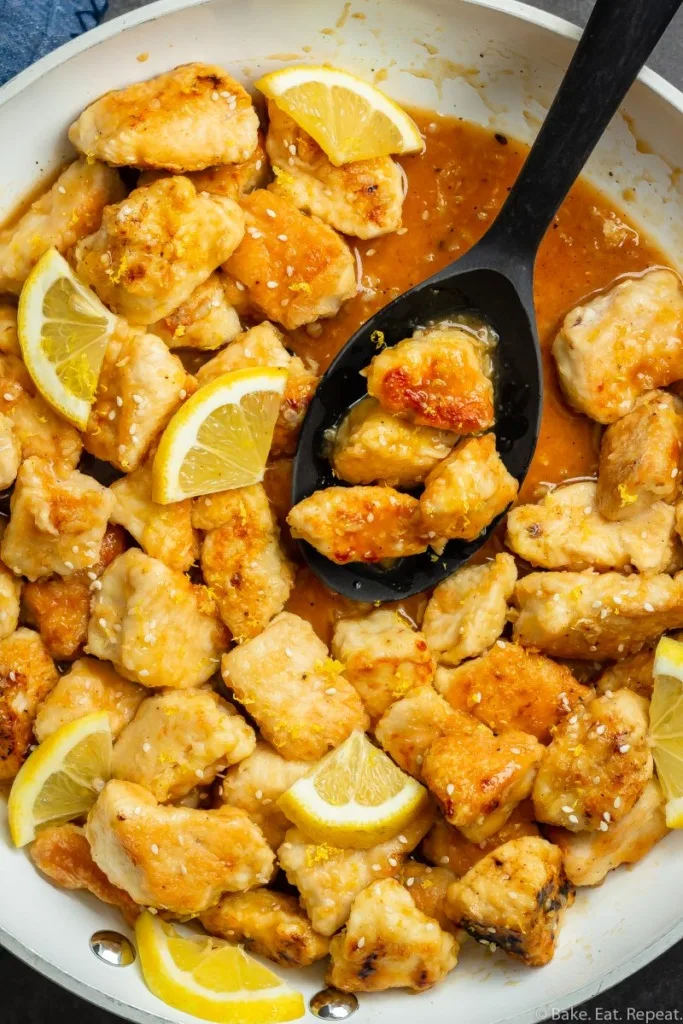 If you have a large enough pan to cook all the chicken in one batch it will be ready in just 30 minutes. If you need to cook the chicken in batches it will take a bit longer than that, but it's still ready quite quickly.
Crispy, sticky, delicious, Chinese lemon chicken at home. Who needs takeout?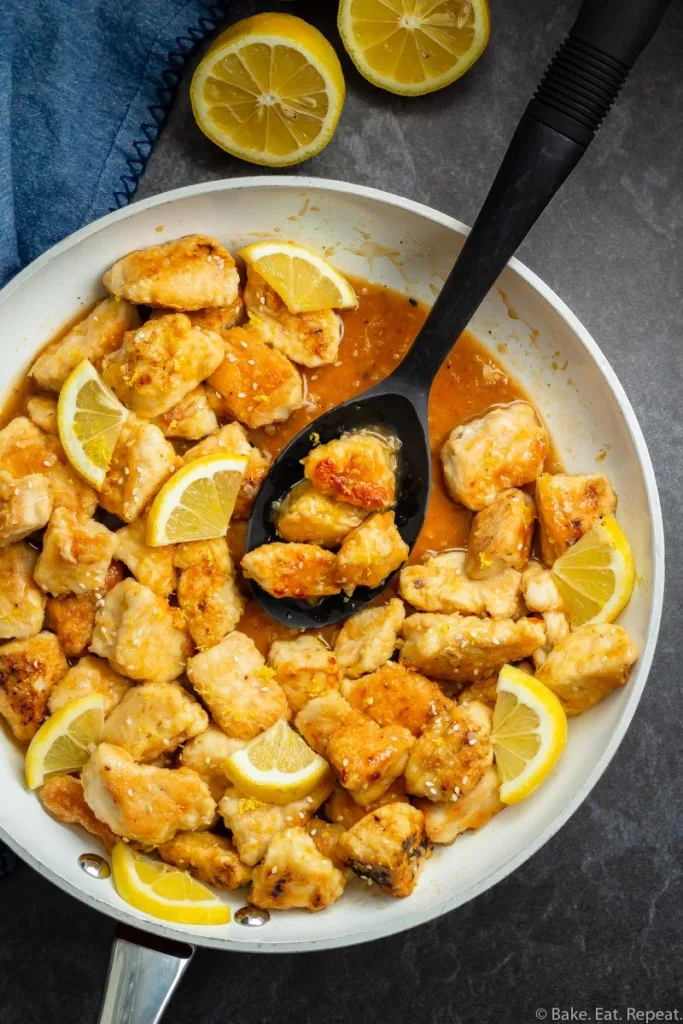 What do you eat lemon chicken with?
We like lemon chicken served over hot, cooked rice, with a vegetable or two on the side.
This Asian broccoli stir fry goes very well with it. Or this Asian chopped salad would be great with it, although that would take longer to prepare.
But some simple steamed vegetables would be great with it too, and keeps dinner prep easy!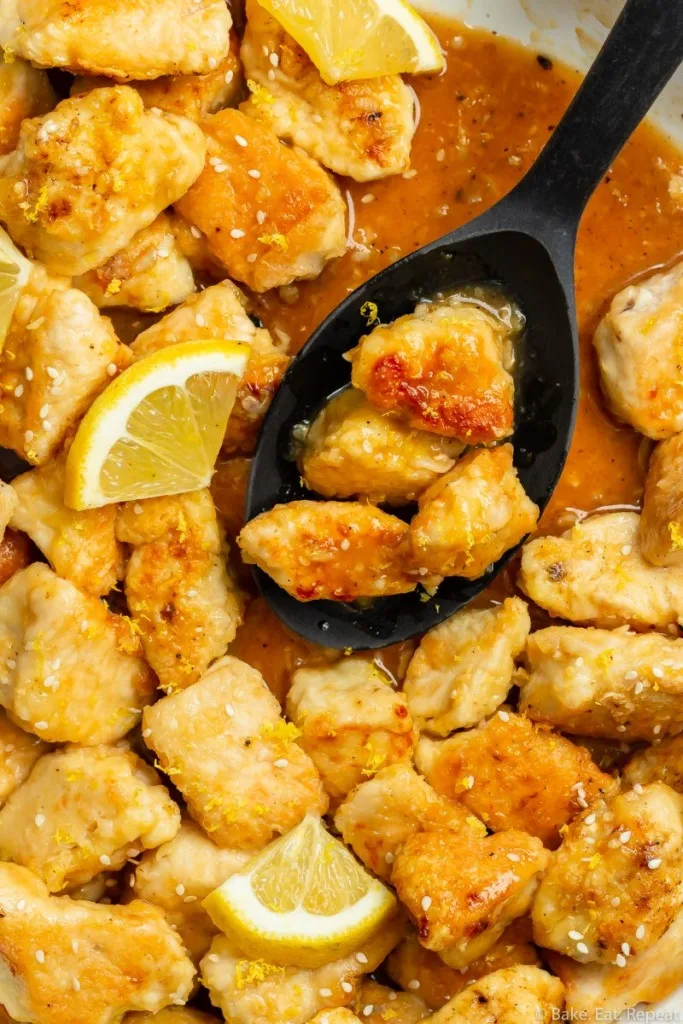 How to make Asian Lemon Chicken:
Don't cut your chicken pieces too small or it will take forever to cook them all.
Make sure you use enough oil to coat the bottom of your skillet. If you don't use enough your chicken won't get as browned and crispy.
You can toss all the chicken pieces with the beaten egg in a bowl, but dredge them in the cornstarch individually as you place them in the hot pan.
Here are some more great 30 minute chicken meals: