These banana carrot muffins are quick and easy to make, are healthy enough for breakfast, and taste fantastic! They make the perfect snack!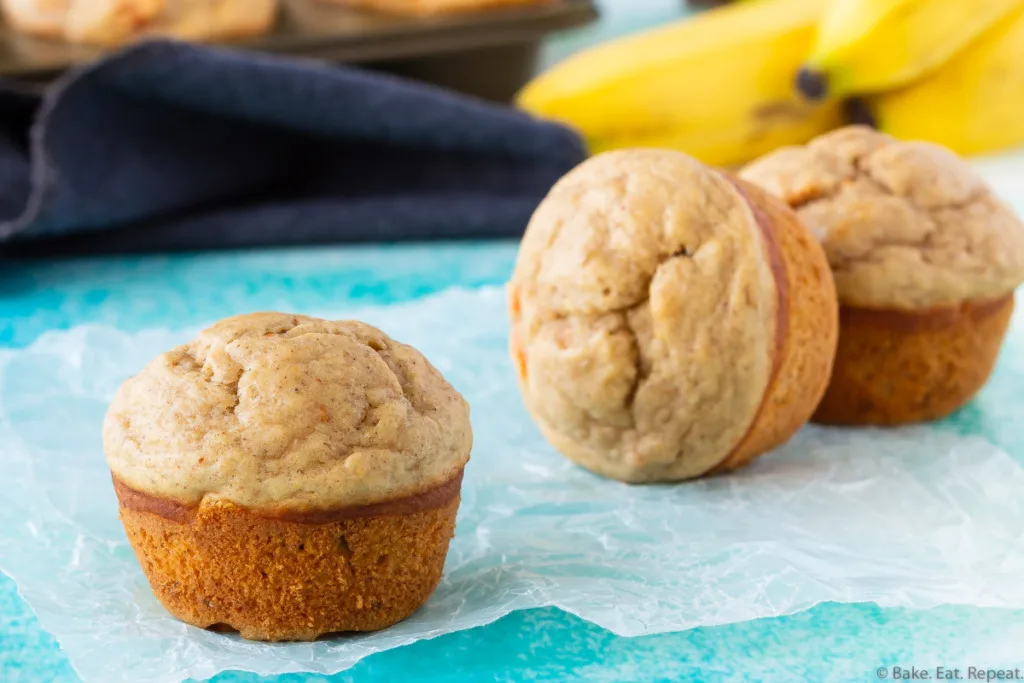 These banana carrot muffins make a great breakfast or snack. They mix up very quickly and easily, and they taste great.
Plus they're fairly healthy as far as muffins go.
They're lower in sugar and fat than your average muffin, while still being sweet enough from the banana in them.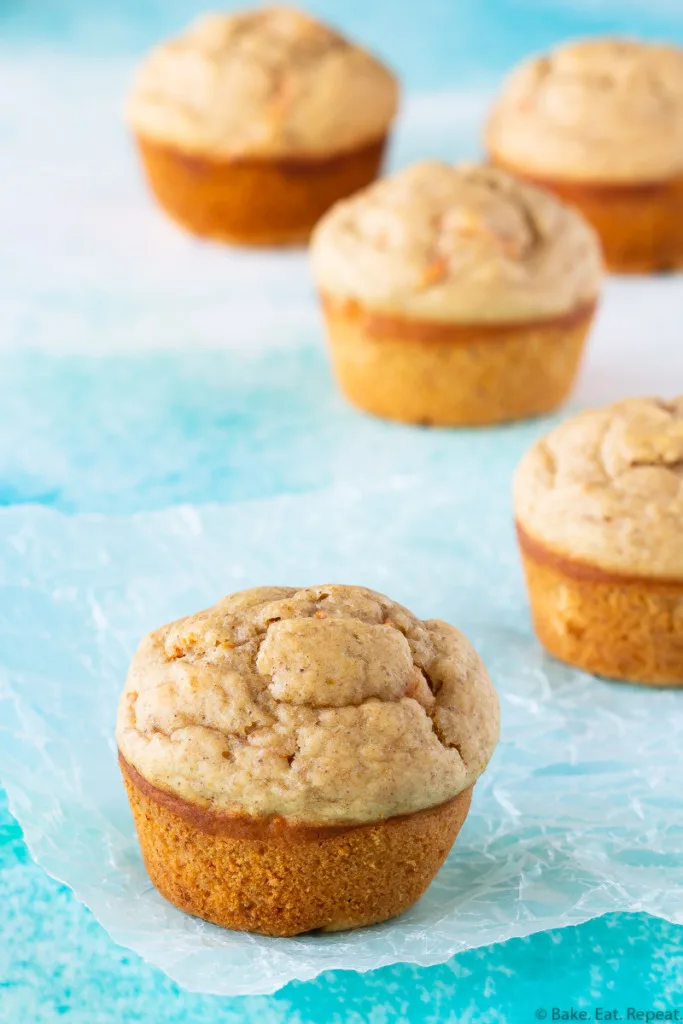 And they can even be made with whole wheat flour if you like.
I usually make them with half whole wheat flour, but I think they would be good with all whole wheat flour too.
We love these muffins for breakfast – they're delicious!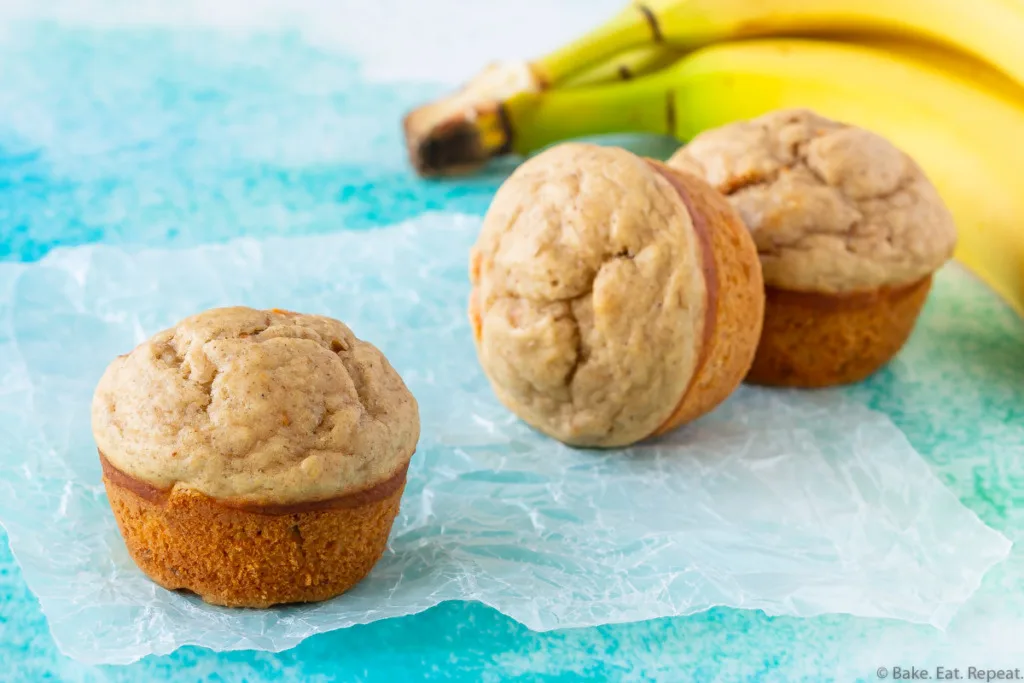 Can you freeze carrot muffins?
Yes you can freeze carrot muffins.
Let them cool completely after baking them, and then freeze them for up to 3 months in an airtight container or a ziplock bag.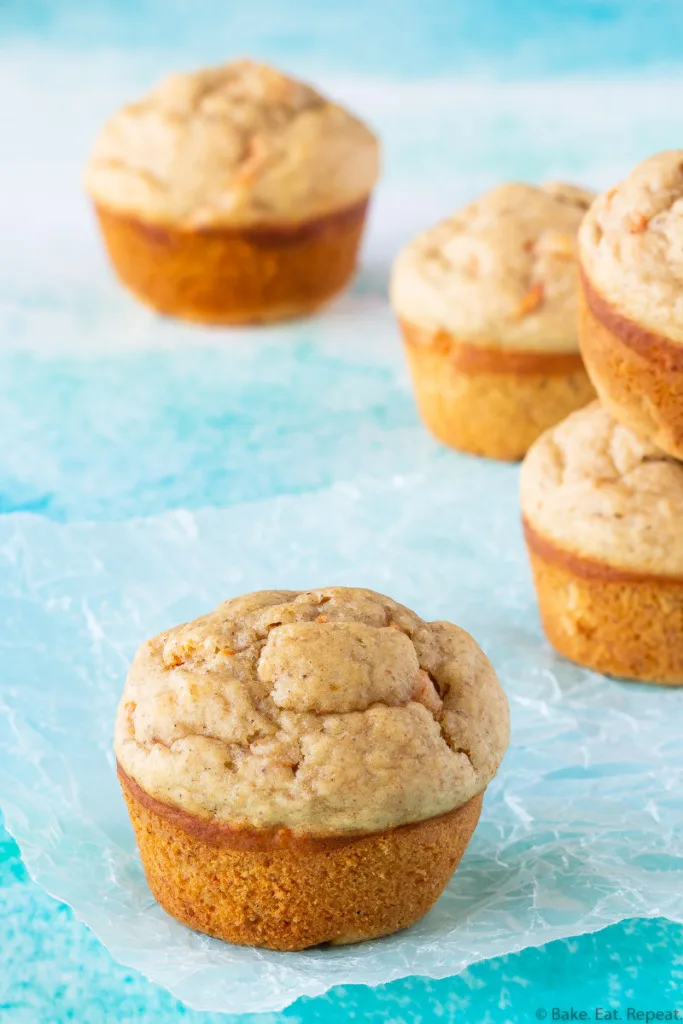 Should I refrigerate carrot muffins?
If you would like to, you can refrigerate carrot muffins, but it isn't necessary.
I store my banana carrot muffins at room temperature.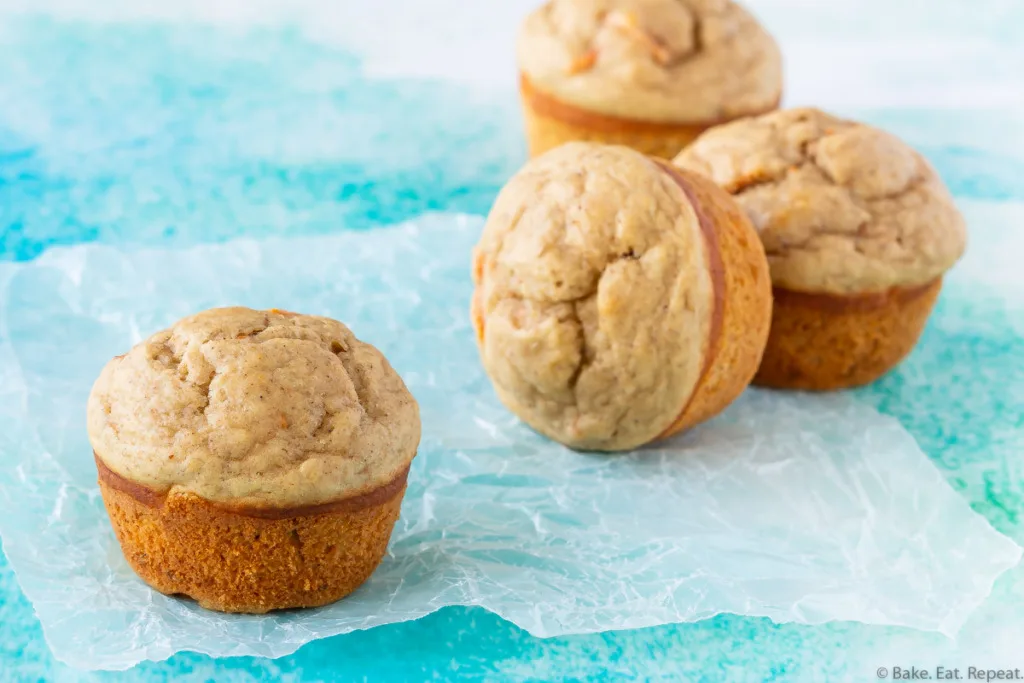 What's the best way to store muffins?
I like to store muffins in a loosely covered container. Placing a layer of paper towel below and on top of the muffins will help absorb some of the moisture and keep them from getting sticky tops.
If you keep them in an airtight container, they won't dry out as quickly, but you will end up with sticky tops. So it depends on how long you want them to stay fresh.
Loosely covered muffins only last for about 3 days before they start to dry out, which is enough time for them to disappear here.
If you keep them in an airtight container, they will last for about 5 days, but be aware that the tops will get sticky.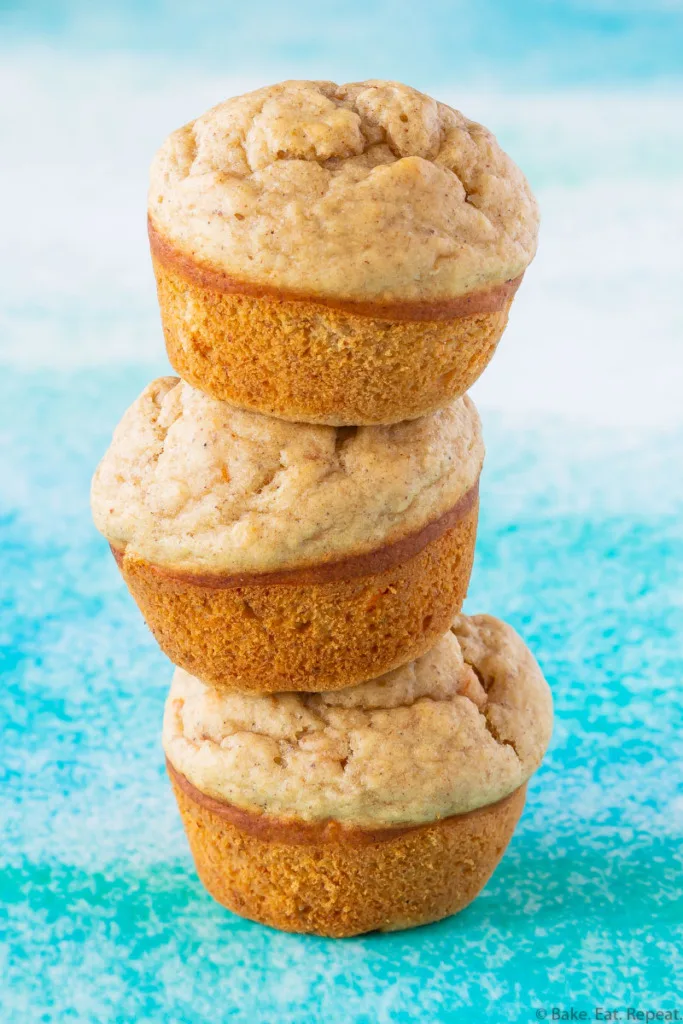 How to make Banana Carrot Muffins:
Make sure not to over mix the muffin batter. Mix until the dry and wet ingredients are just combined – over stirring the batter will result in dense muffins.
If you don't feel like grating carrots, you can simply blend up all the wet ingredients. It will result in an orange coloured muffin, and you have to guess a bit at how many carrots to use instead of measuring the shredded carrot, but it is faster!
If you're looking for more muffins I have 21 Amazing Muffin Recipes here that are all delicious!
Here are some more great muffin recipes for you: