This Asian broccoli stir fry is very quick and easy to make, and has SO much flavour! The whole family will love it!
This Asian broccoli stir fry is one of my favourite ways to cook broccoli. It's quick, it's easy, and I always have all the ingredients on hand.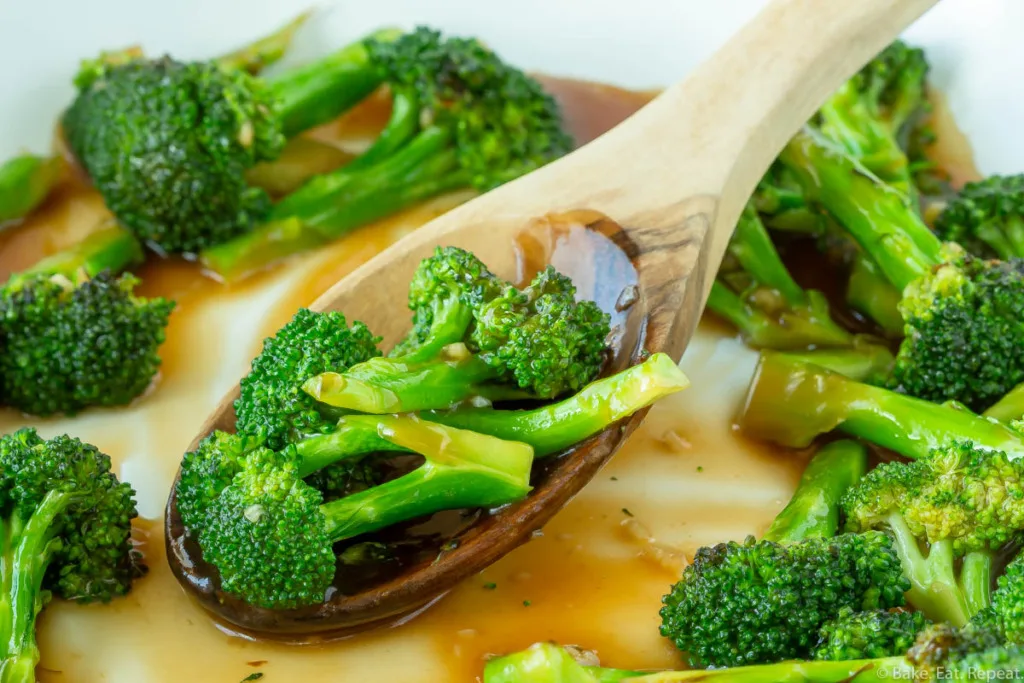 And as much as I love simple steamed broccoli, it's nice to switch it up every now and then!
This broccoli stir fry has so much flavour in the sauce, and is fantastic as a side dish with any meal that has Asian flavours.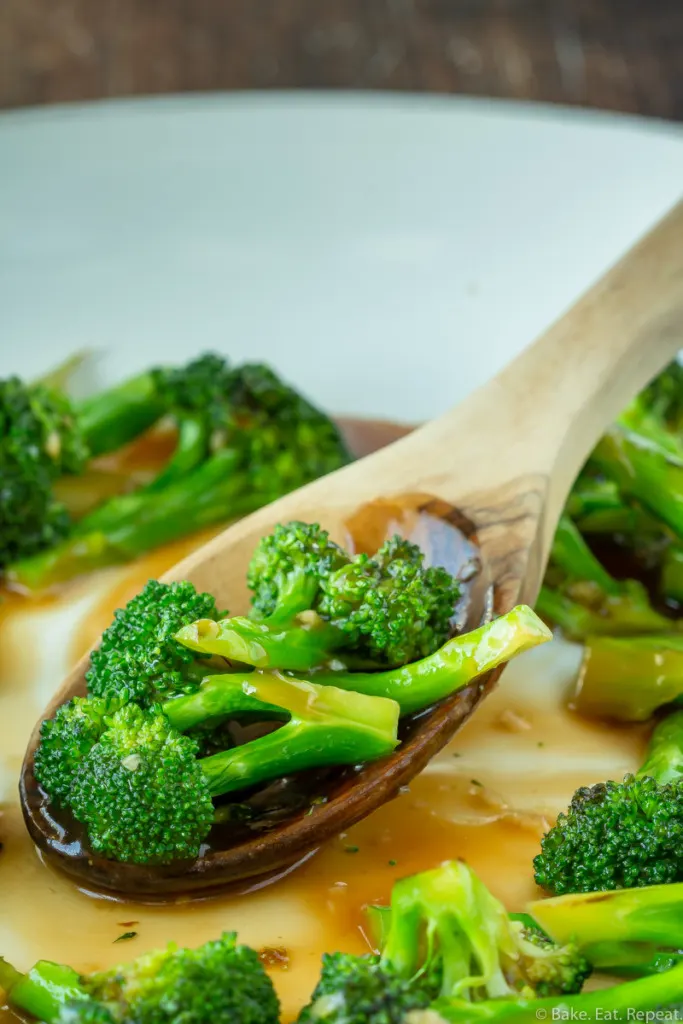 Although I have definitely been known to cook it up with pretty much any meal that needs a side. It doesn't need to be an Asian themed meal for me to enjoy this broccoli stir fry.
The sauce is so tasty, and it mixes up in just minutes. 10 minutes is really all you need to make this broccoli stir fry.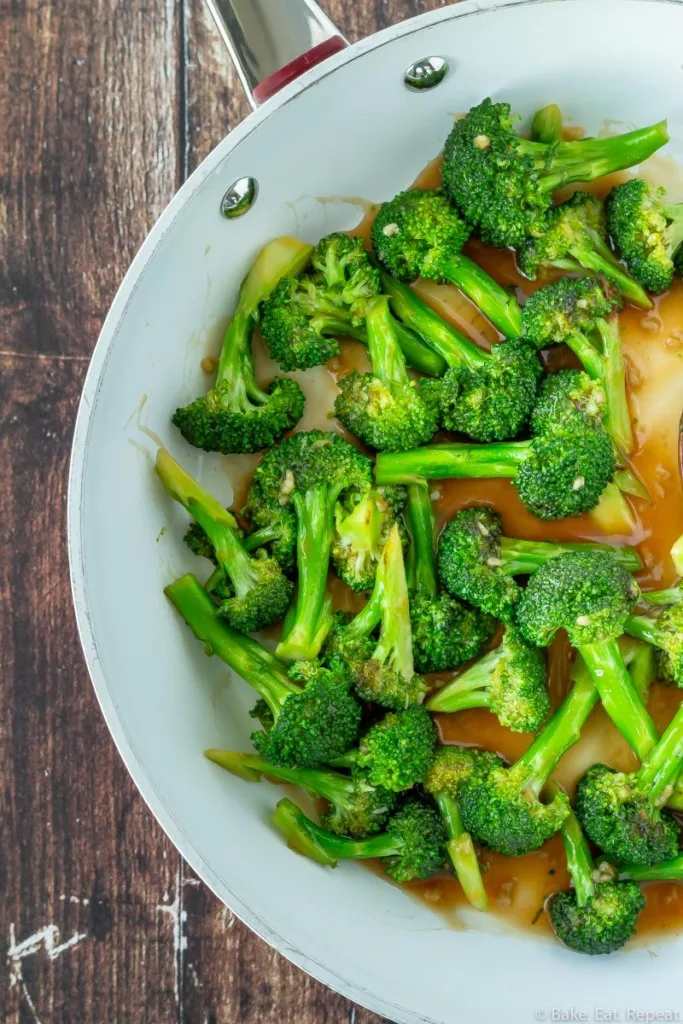 If you're looking for something to make with this Asian broccoli stir fry, try one of these tasty recipes: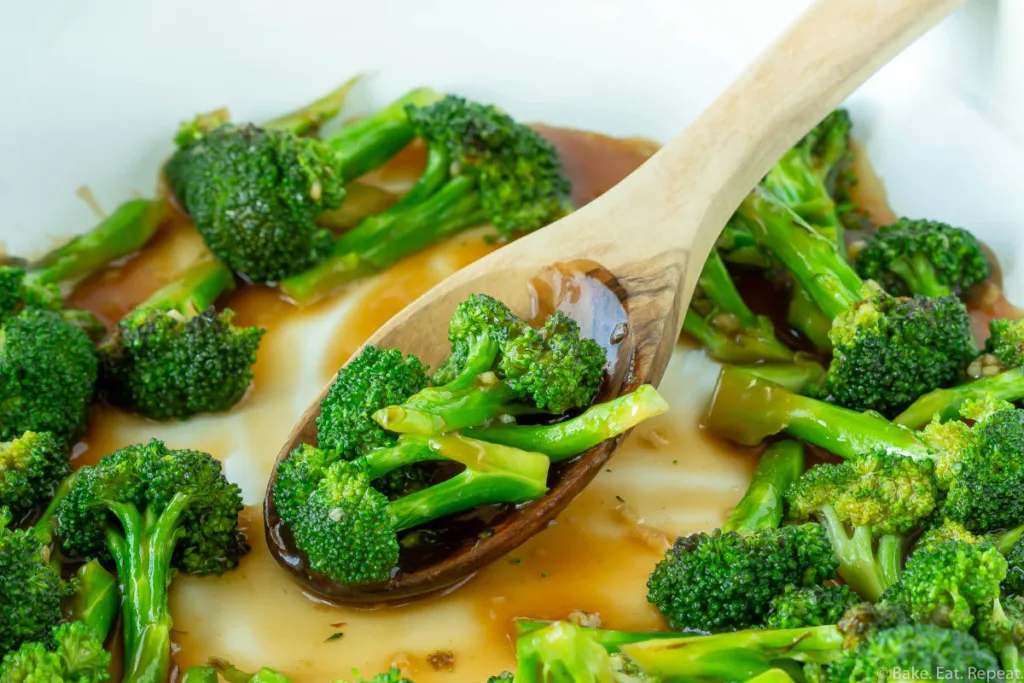 Do you have to boil broccoli before stir frying?
You don't have to boil broccoli before stir frying it.
If you boil your broccoli first, you will likely end up with over cooked broccoli.
When it's stir fried, broccoli is not cooked until it's soft and mushy. Instead, stir fry it just until it is tender crisp.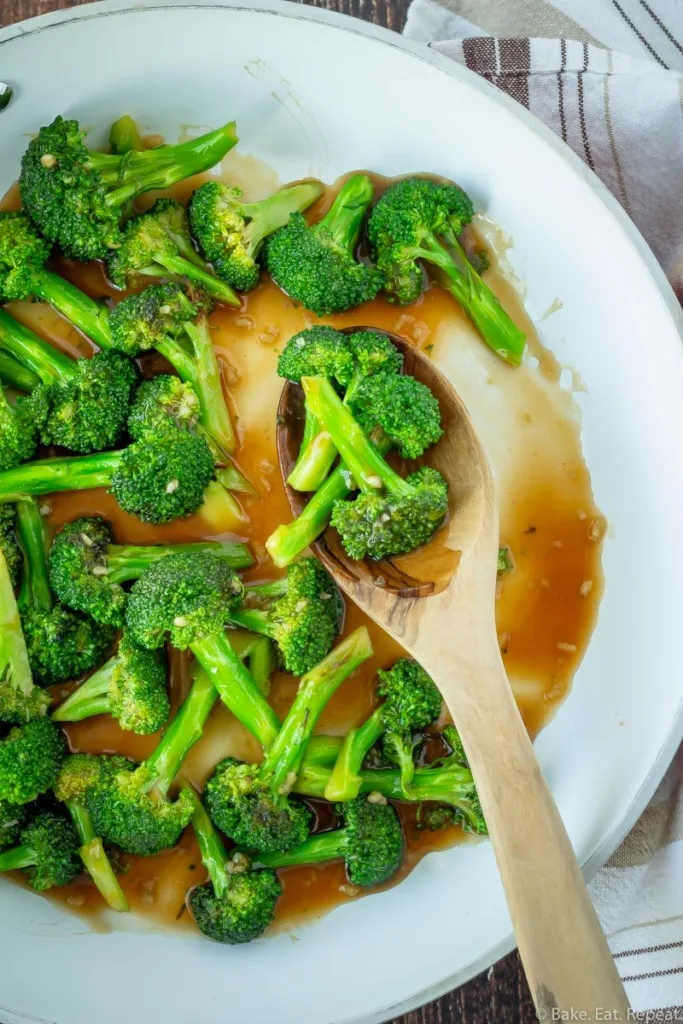 It should still have some crispness to it when stir fried properly.
However, if you like your broccoli more well done, feel free to continue cooking for a couple minutes after it reaches the tender crisp stage!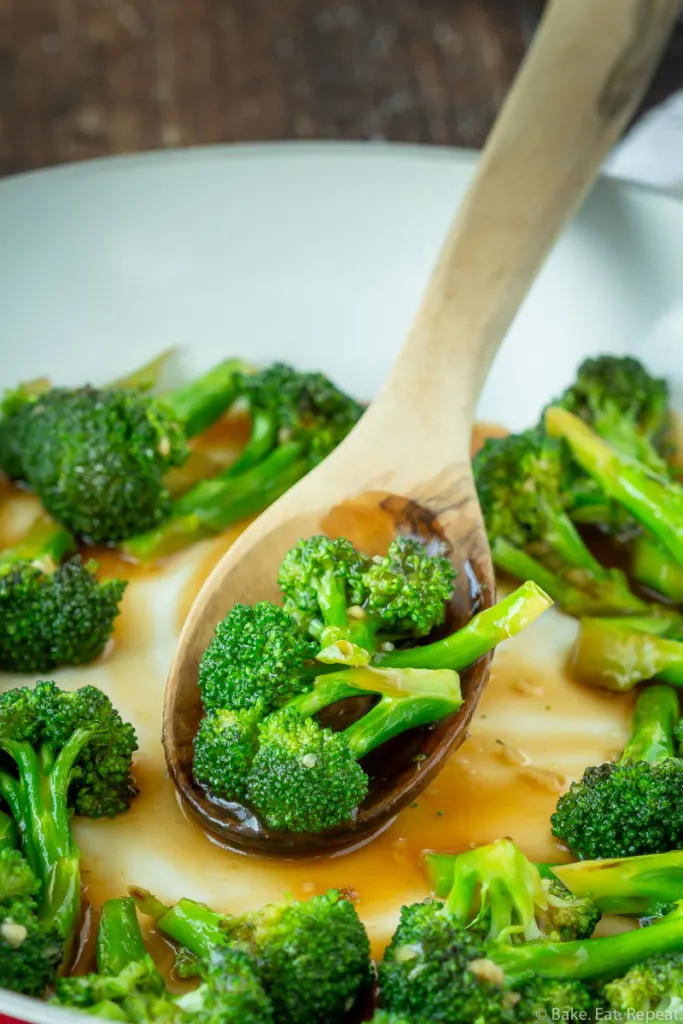 How to make Asian Broccoli Stir Fry:
If you don't have any hoisin sauce on hand, oyster sauce is a good substitute in this recipe.
The flavour of the soy sauce is obvious in this sauce, so make sure you're using a soy sauce that you like. I find some of them are much saltier than others.
Make this a complete meal by adding some protein to it – beef, chicken, and shrimp are all great. Double the sauce if you're doing this so there is enough.
Here are some more great side dishes for you: