This lemon orzo with chicken and parmesan is so easy to make and tastes fantastic! Plus it's made in just one pot for easy cleanup!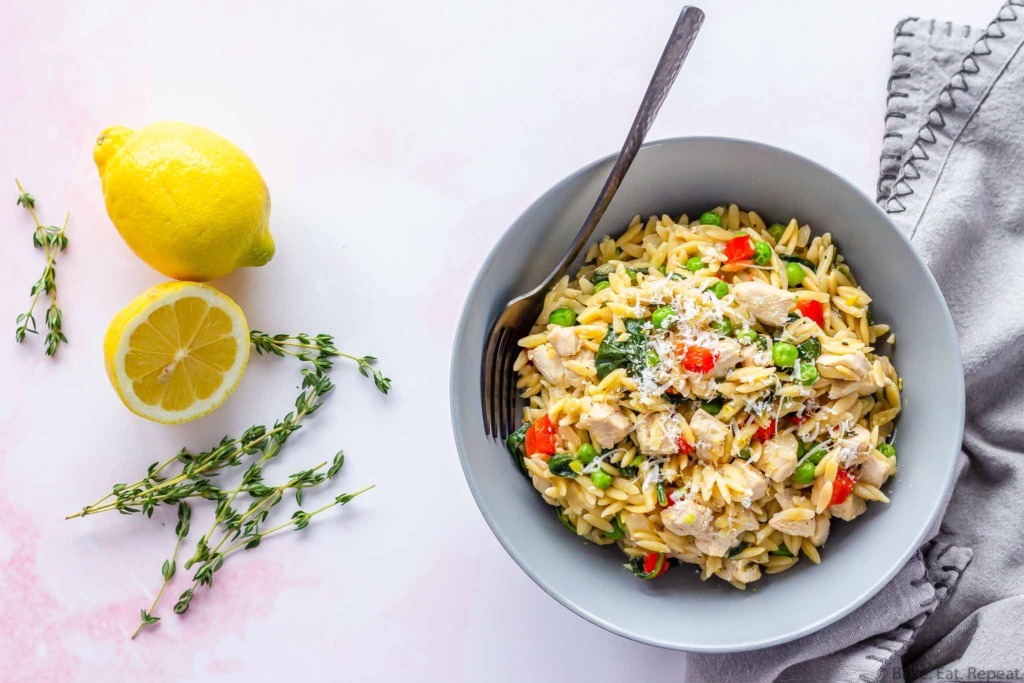 This lemon orzo with chicken and parmesan is a super easy to make recipe that the whole family will love! It's made entirely in one pot, so there's even quick clean up with this recipe.
It's not a real saucy pasta, so if you prefer a pasta dish with lots of sauce, you would probably like this chicken parmesan casserole more. I love saucy pastas too, but sometimes pasta without a lot of sauce is delicious!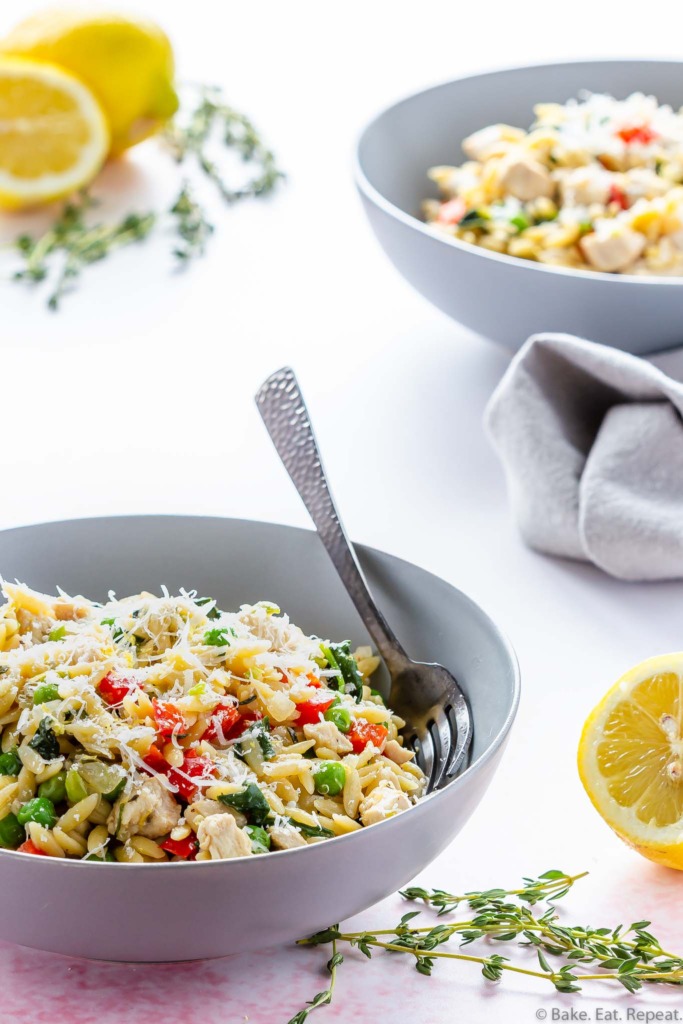 This orzo pasta is cooked in chicken broth and flavoured with lemon, garlic, and parmesan cheese. It's full of flavour and doesn't need a heavy sauce with it. But then, I tend to prefer orzo without heavy sauces!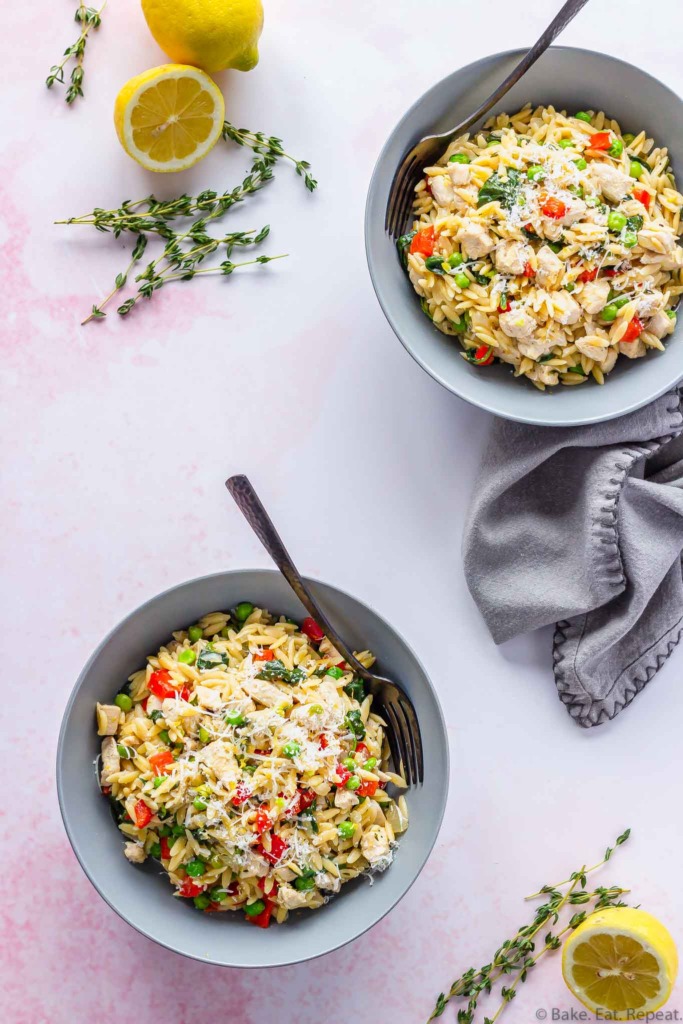 We really loved this lemon orzo with chicken and parmesan. My daughter thought it was the best pasta ever and brought the leftovers to school for lunch for the next few days too.
I loved that it was easy to make, tasted great, and the whole meal was made in one pot!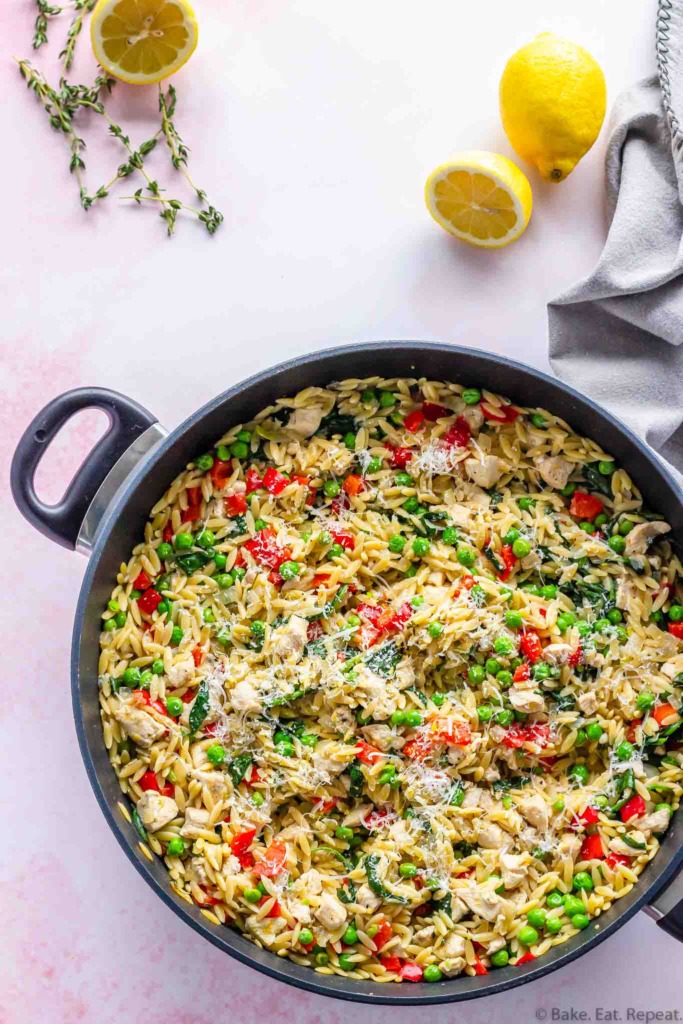 How much orzo do you need for one person?
You should plan on about 1/4 cup of dry orzo per person. Orzo will at least double in size when it's cooked, and for this recipe it is combined with chicken and veggies so this recipe easily feeds 6 people.
We actually had enough left over for 3 lunches too, so depending on how big the eaters are at your house, it may be enough for 8 people.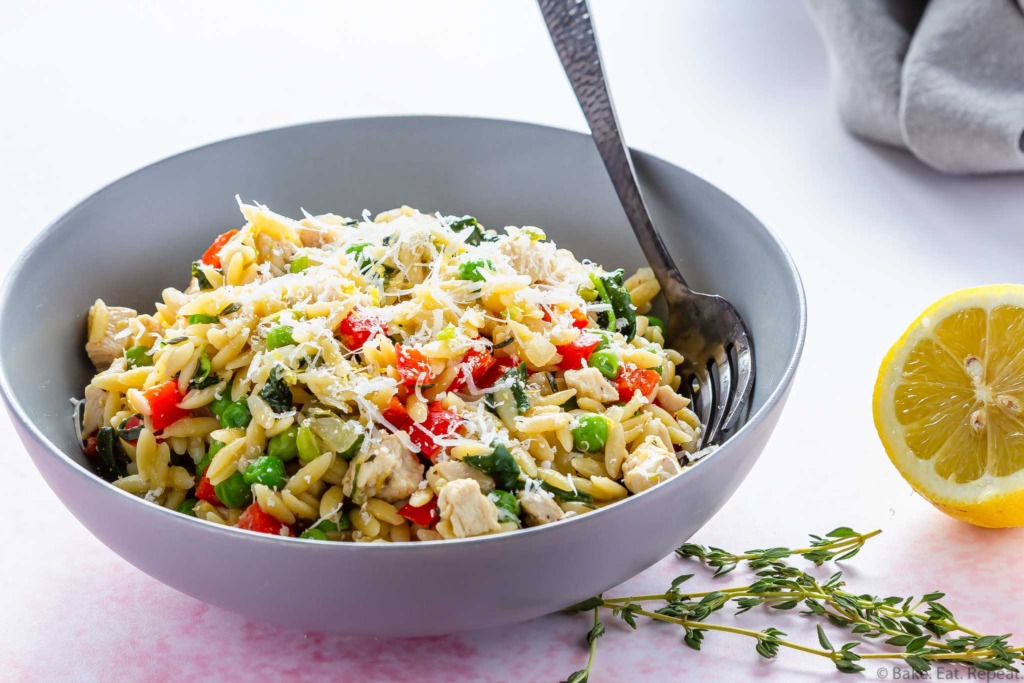 What vegetables should I use in this lemon orzo?
This recipe is very customizable, so use whatever veggies you like or happen to have on hand! We really enjoyed this lemon orzo with peas, red peppers, and spinach, but plenty of other vegetables would be delicious here too.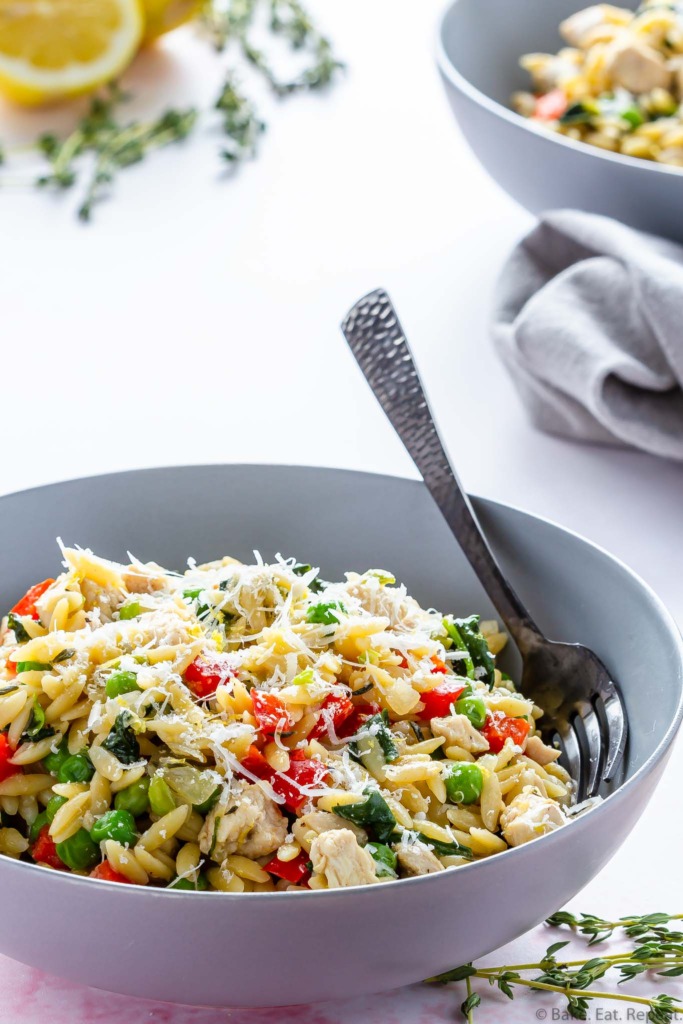 How to make Lemon Orzo with Chicken and Parmesan:
This pasta reheats well if you have leftovers. Either reheat it on low power in the microwave, or you can reheat it over low heat on the stove. Adding a little water to the pasta when you reheat it will help keep it from drying out.
Depending on your brand of orzo, it may need a different amount of liquid to cook it. I found 2 1/2 cups of chicken broth worked well for me, but if your pasta is not tender and has absorbed all the liquid, add another 1/4-1/2 cup of broth and continue cooking until it is tender.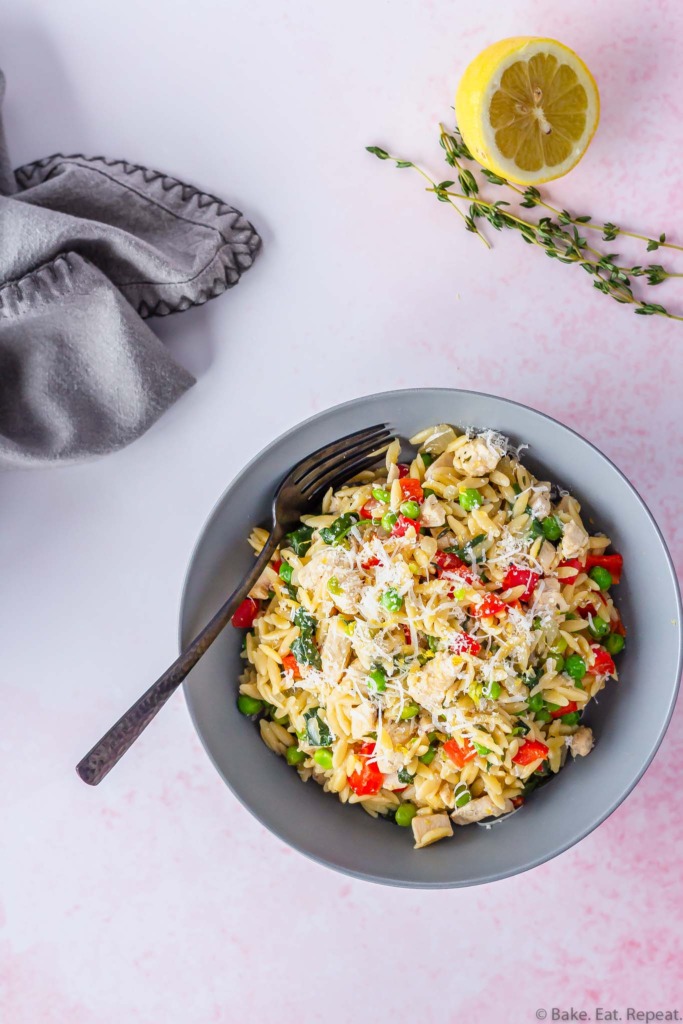 Here are some more great pasta dishes for you: