So……I like to make quick breads.  Obviously.  I'm shoving them in your face on a fairly regular basis.  But I changed it up today, it's little mini loaves instead of muffins.  I'm creative like that.
And these carrot and pear mini loaves are super healthy too!  Wonderfully moist, tasty as can be, and filled with good for you stuff!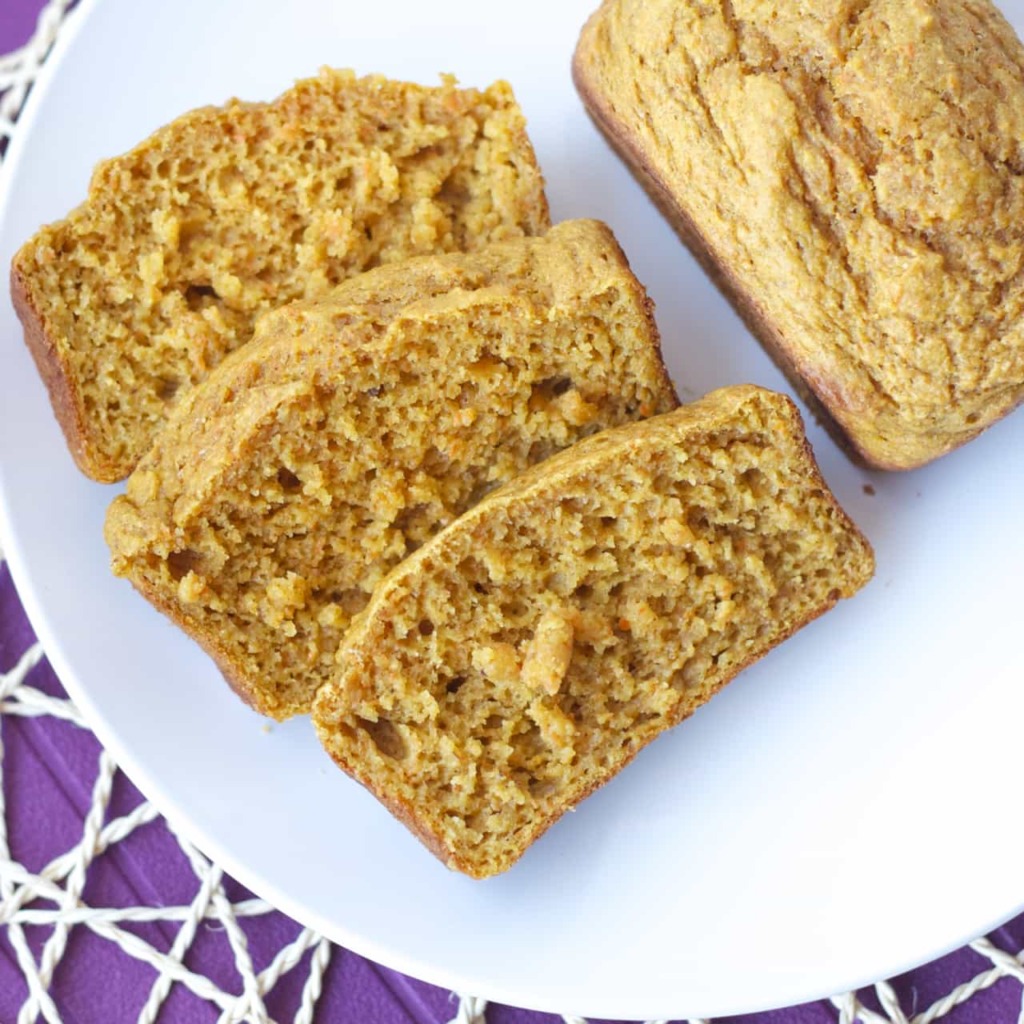 Whole wheat flour, lots of pears and carrots, hardly any sugar (just 1/3 cup of brown sugar!) and no oil or butter at all.  These mini loaves get all their moisture from the carrots and pears, and from some plain Greek yogurt.  I suppose there's a bit of fat in the Greek yogurt, but not enough to concern me at all.  In my opinion these are about as healthy as it gets for a morning muffin.
Or a mini loaf.  You know, since that's what I made.  But you could easily use a regular muffin pan instead, I just felt like changing things up a bit, so I made mini loaves instead of the usual muffins.  Cause that's totally different.  Besides, they're just plain cute, don't you think?!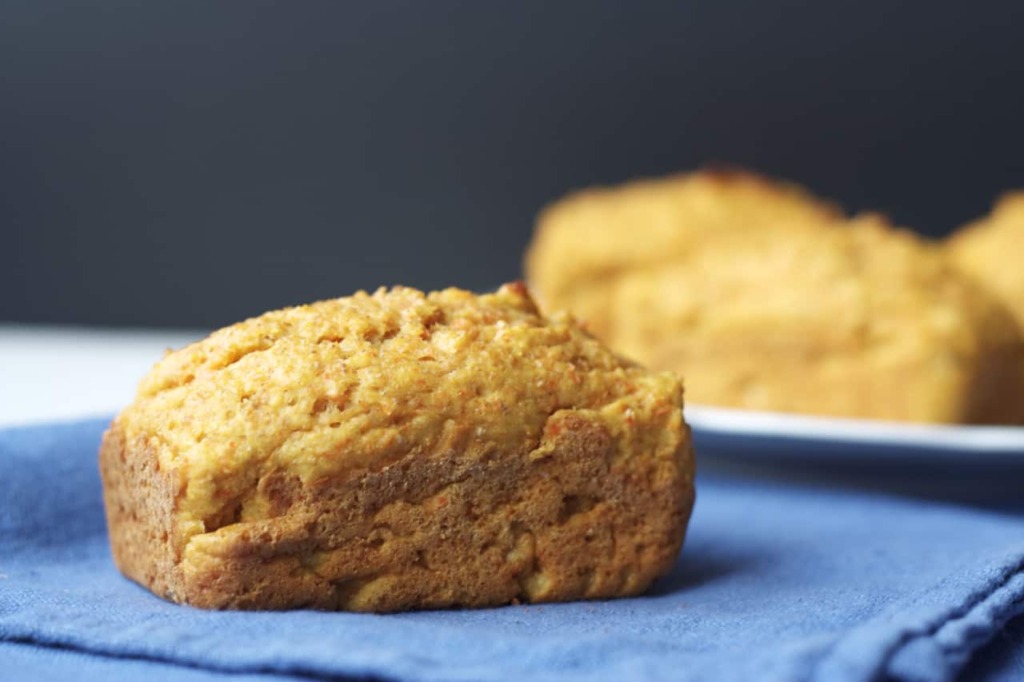 These carrot and pear mini loaves were actually the result of buying way too many pears and needing something to do with them.  My son loves pears, but the rest of us aren't huge fans.  We'll all eat a pear now and then when it's perfectly ripe, but to be honest, I'll usually reach for an apple, and my daughter is the same way.  And the other two just plain don't eat fruit much.  Cause they're crazy.
So when my son asked for pears, I grabbed some, but for some unknown reason decided to grab the big bag instead of just a couple.  Because it's cheaper that way…..unless they go bad in your fridge since only one person is eating them.  Maybe that was a bad plan?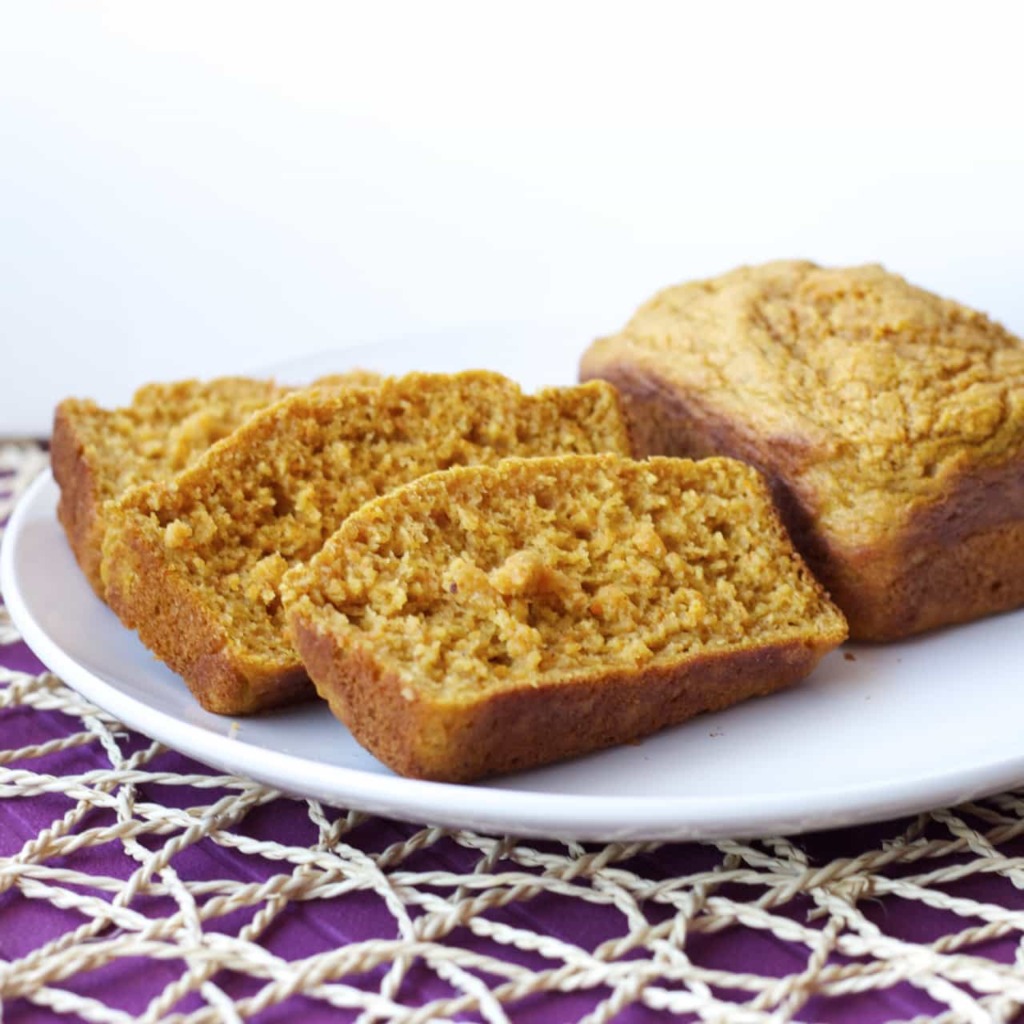 But then, maybe not, because I hate wasting food, so needing to use up pears resulted in these cute little loaves.  And we all loved them.  So it was completely the right choice to buy the big bag after all.  Especially since these took a few tries to get perfect – good thing I had lots of pears to use up!
Don't worry, we still ate the rejects.  After all, I didn't want to waste food!
But this combination made the best carrot and pear mini loaves.  So next time you have some pears that are ripening too fast, try these little loaves out, I'm sure you'll love them!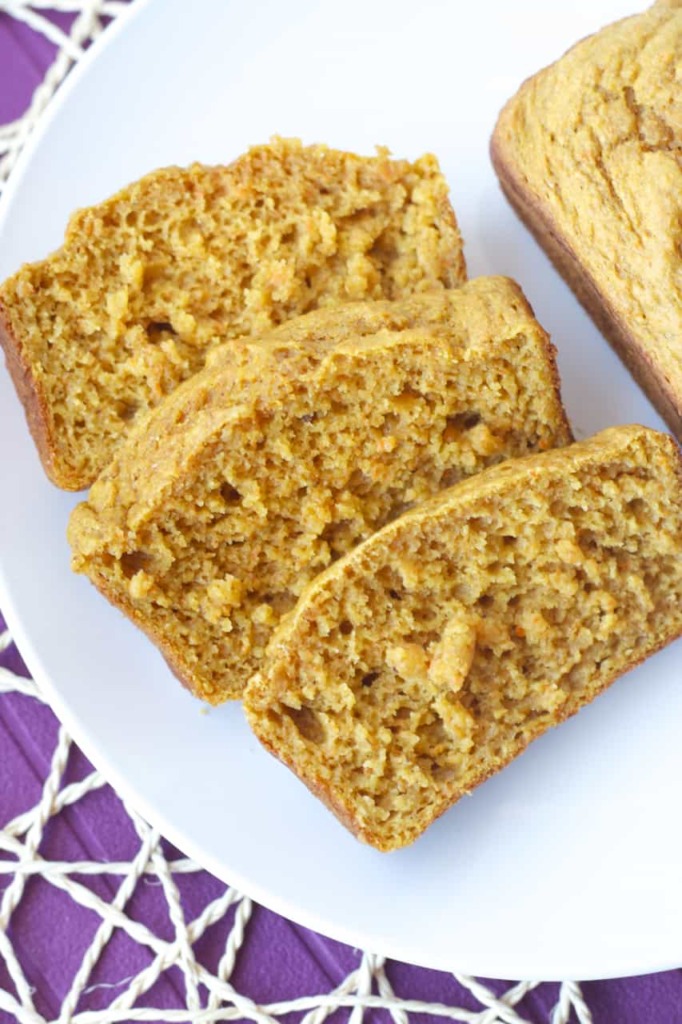 Yield: 8 mini loaves (or 12 muffins)
Carrot and Pear Mini Loaves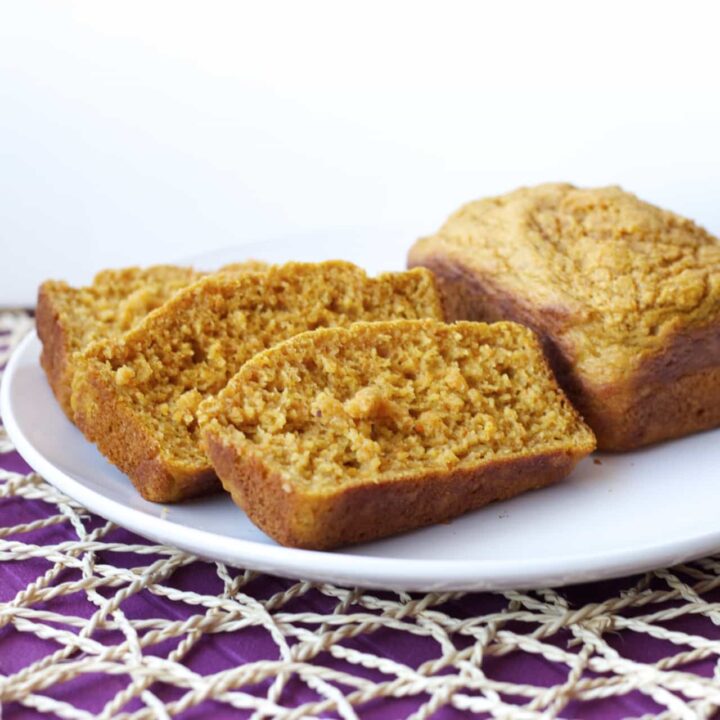 Ingredients
1 cup whole wheat flour
1 cup all purpose flour
2 teaspoons baking powder
1/2 teaspoon salt
1/2 teaspoon cinnamon
1/2 teaspoon ginger
1/2 teaspoon nutmeg
3 ripe pears, cored
3 medium carrots (about 1 cup grated)
1/3 cup brown sugar, lightly packed
1/3 cup plain Greek yogurt
1 large egg
Instructions
Preheat the oven to 400 degrees F. Lightly spray a mini loaf pan with non-stick cooking spray and set aside.
In a large bowl, whisk together the whole wheat flour, all purpose flour, baking powder, salt, cinnamon, ginger and nutmeg. Set aside.
In the bowl of a food processor, combine the pears, carrots, brown sugar, yogurt and egg. Process until well combined. Alternatively, you can finely grate the pears and carrots and mix together with the rest of the wet ingredients in a bowl.
Add the wet ingredients to the dry and stir until just combined. Don't overmix. Divide the batter into the prepared mini loaf pan. Bake for 25-28 minutes or until a toothpick inserted in the center comes out clean. If you're making muffins instead, it will likely take a little less time.
Store in an airtight container at room temperature for up to 3 days, or freeze for up to 3 months.