These easy blueberry muffins mix up in minutes with fresh or frozen blueberries for the perfect breakfast or snack! They're easy and delicious!
Blueberry muffins are one of my favourite kinds of muffin. And yet, I didn't have a go to, easy blueberry muffin recipe until now.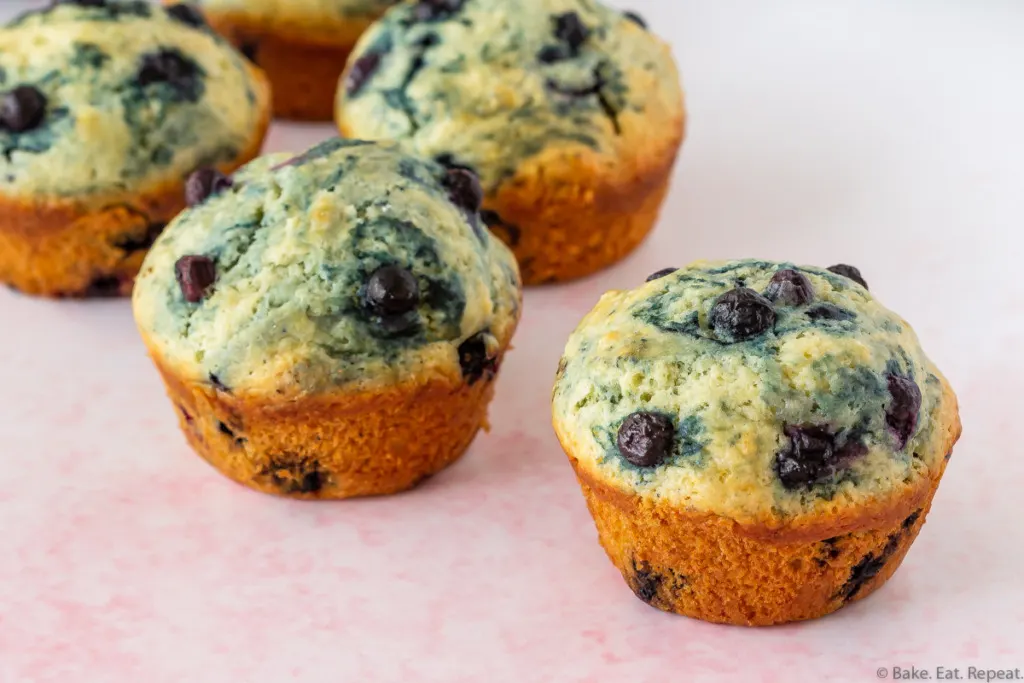 I've tried a lot of recipes for them, but hadn't found that one that was light and fluffy, filled with blueberries, and didn't use a ton of sugar. I just can't get behind a muffin recipe that uses a cup and a half of sugar for 12 muffins.
That's not breakfast, that's dessert. And I like my blueberry muffins for breakfast.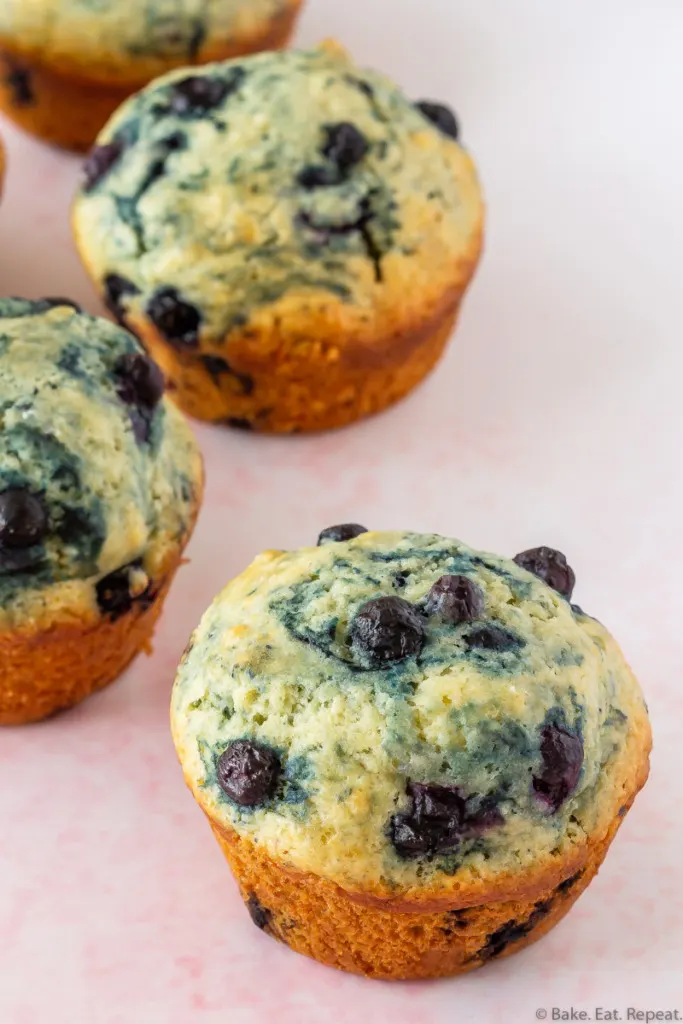 But I'm happy to say that I've finally got a winning recipe for easy blueberry muffins!
These mix up quickly, are full of blueberries, and they're light and fluffy and delicious with just 2/3 cup of sugar.
Perfect for a snack, or as an on the go breakfast, you need to make these easy blueberry muffins!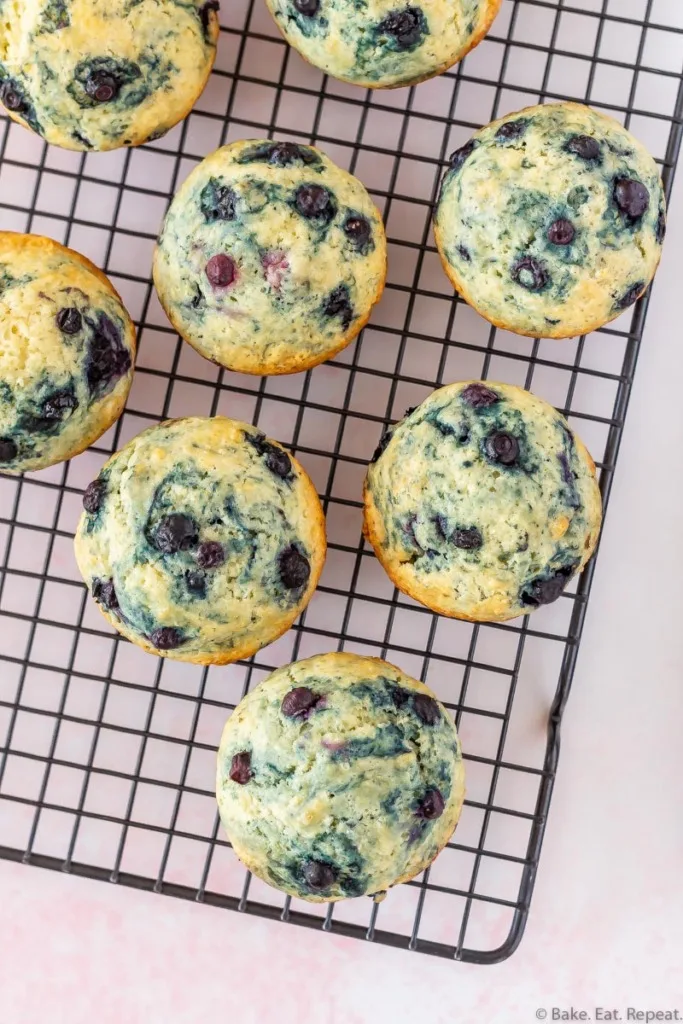 How do I get muffins to rise higher?
A good way to get muffins to rise higher is to start off baking them at a high temperature for five minutes, and then lower the temperature to 350F until they are done.
This gives a good initial rise, but lowering the temperature after the first five minutes prevents them from browning too much before they are baked all the way through.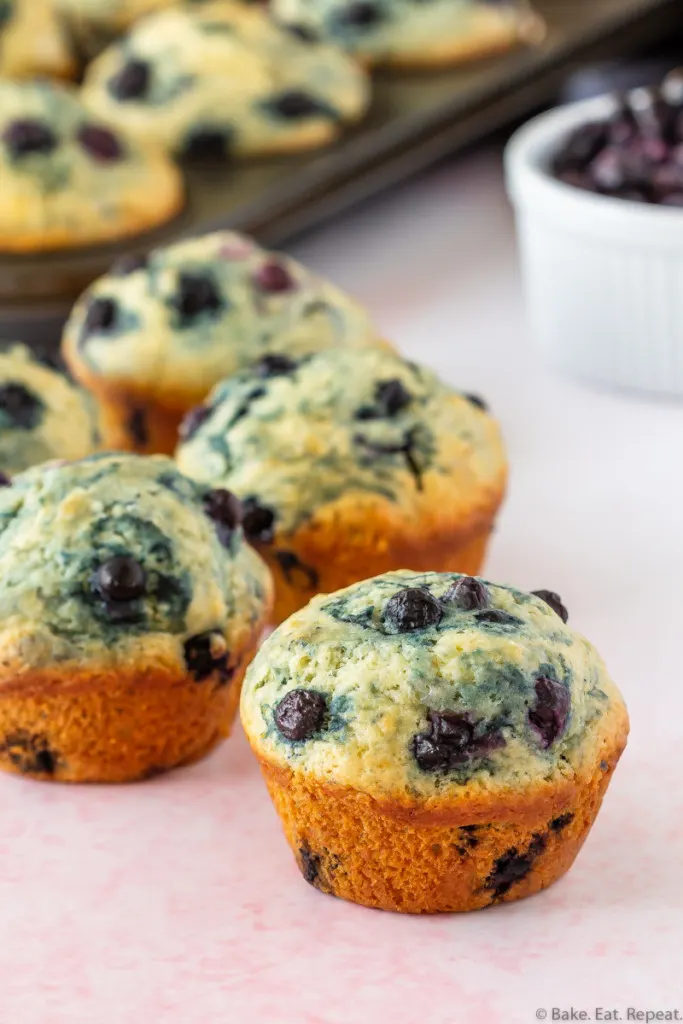 What happens if you stir muffins too much?
Stirring muffins too much will result in dense muffins. You want to make sure to only stir until the ingredients are just combined.
Over mixing your muffin batter will cause your muffins to be dense, and tunnels may form in the muffins during baking.
For soft, fluffy muffins, stir the batter as minimally as you can.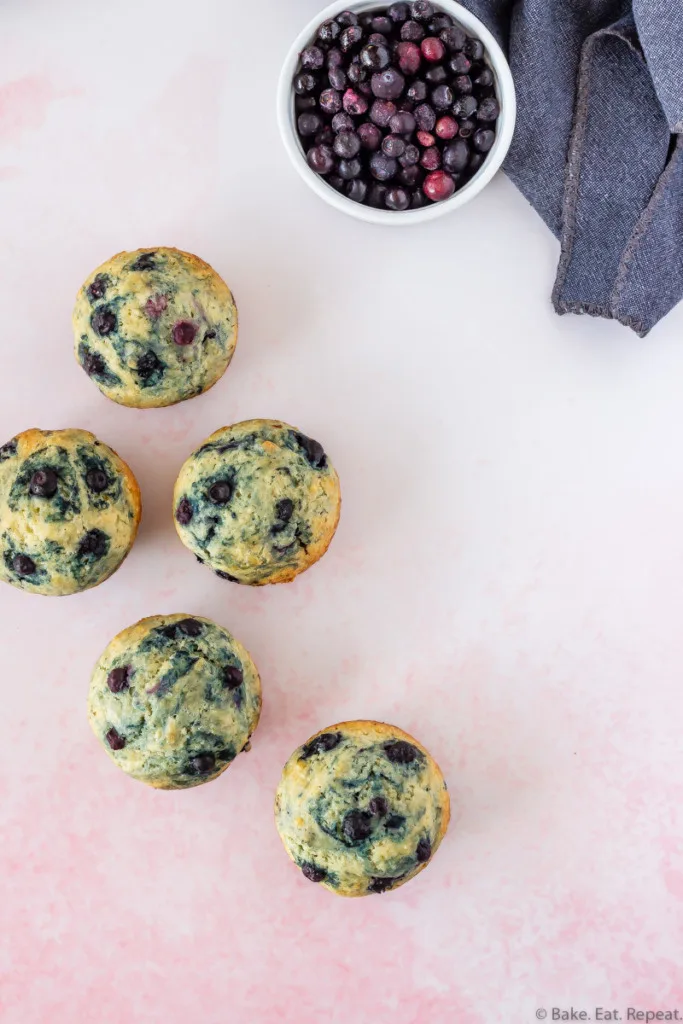 What is the best way to store muffins?
The best way to store these easy blueberry muffins is at room temperature in a loosely covered container. Placing a layer of paper towel below and above the muffins helps to absorb some of the moisture.
If you keep them in an airtight container, they won't dry out as quickly, but you will end up with sticky tops.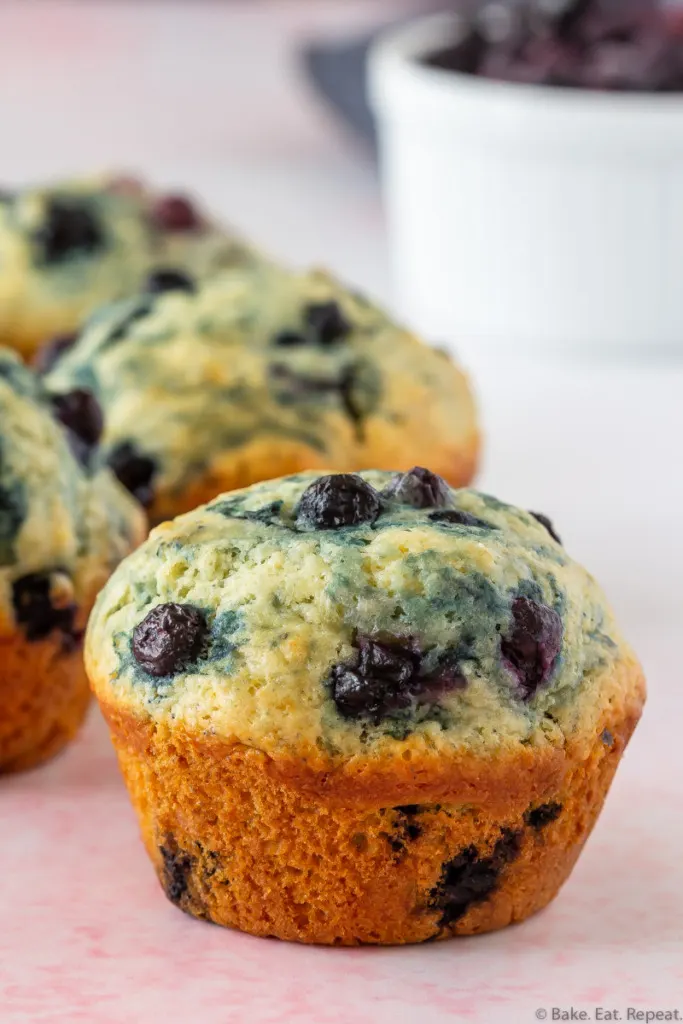 I generally keep muffins loosely covered so they don't get sticky, but they only last for about 3 days this way before they start to dry out. This isn't a problem here because they never last that long anyways.
If you want your muffins to last a little longer at room temperature, keep them in an airtight container (for up to a week), but just know that the tops will get sticky.
A good way to freshen muffins up is to reheat them in the oven at 350F for about 5 minutes. This will re-crisp the top of the muffin and give it that fresh from the oven texture again.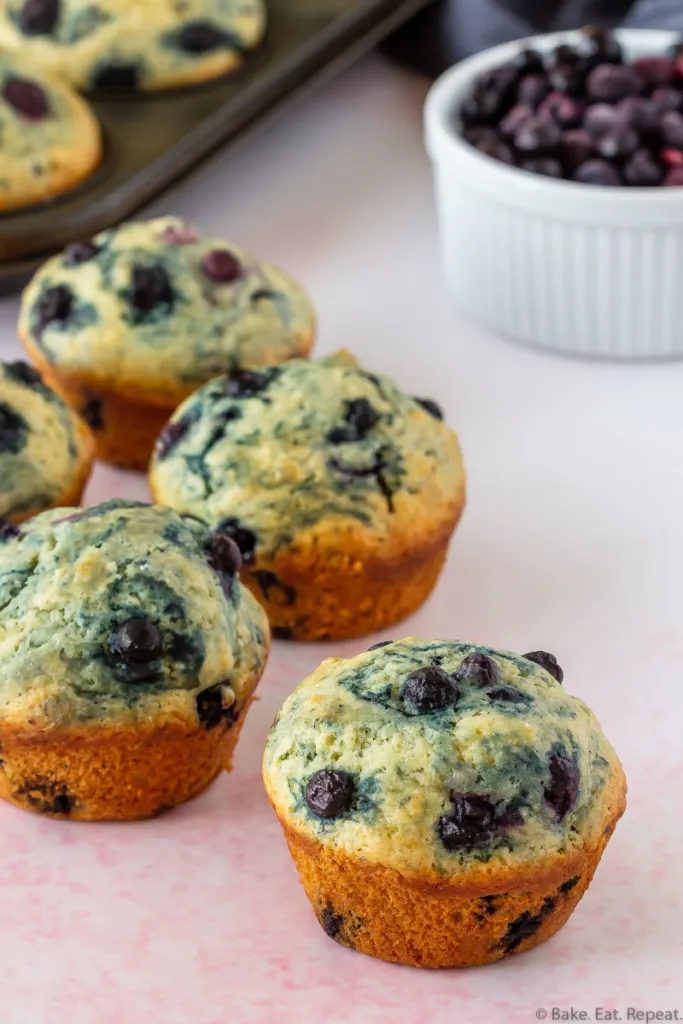 How to make Easy Blueberry Muffins:
Make sure not to over mix your muffin batter – stir until the ingredients are just combined.
These blueberry muffins are great with a sprinkle of coarse sugar on top.
I like to use an ice cream scoop to portion the muffin batter into the muffin tin. This helps with getting the muffins all the same size, and gives them a nice domed top.
You can use fresh or frozen blueberries here. Frozen ones will bleed into the batter a bit, fold them in gently and with very little stirring to avoid a lot of colour in the batter.
Here are some more great muffin recipes for you: