The pumpkin oatmeal muffins are a healthier version of your favourite pumpkin spice muffin in the fall. Healthy, hearty, and delicious!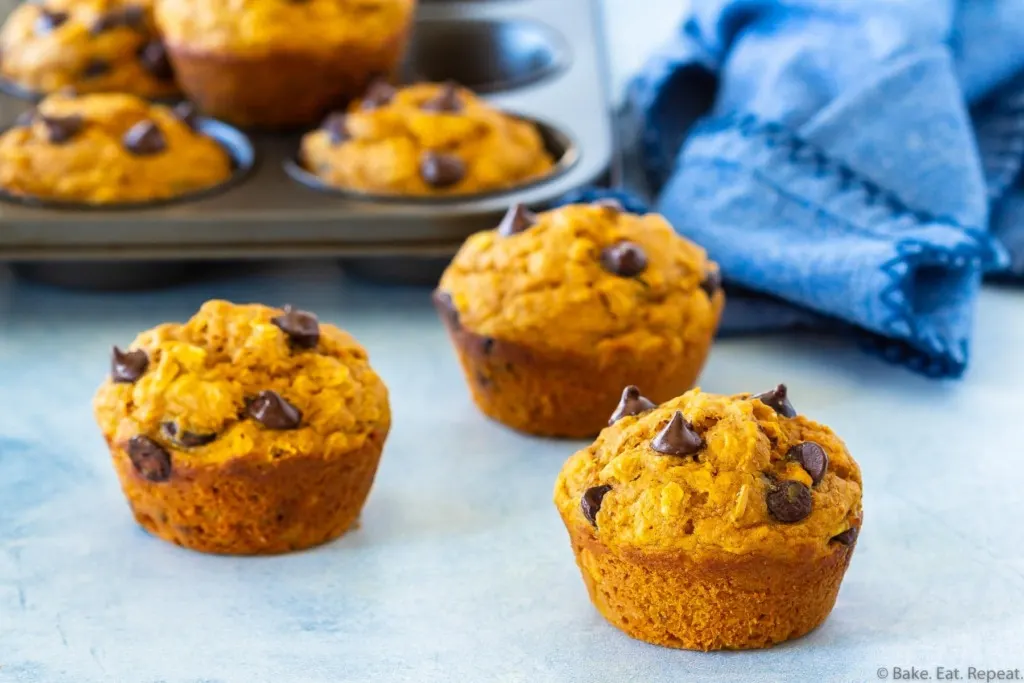 These pumpkin oatmeal muffins are a healthier version of one of my favourite fall breakfasts, but you'd never know it.
They are soft and fluffy and filled with pumpkin spice flavour.
But they're also filled with pumpkin and rolled oats which makes them nice and filling and perfect for breakfast.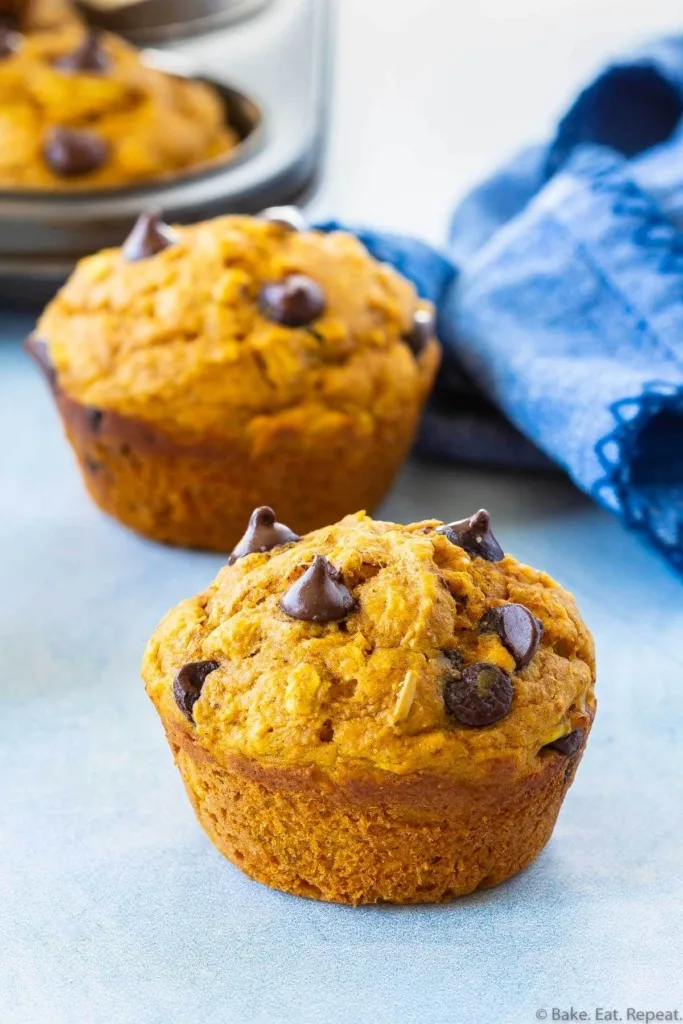 There is only 1/4 cup of oil in this batch of pumpkin oatmeal muffins, and 1/2 cup of sugar, so as far as pumpkin spice muffins go they're pretty healthy.
And the oatmeal adds a good dose of fibre to make them nice and filling.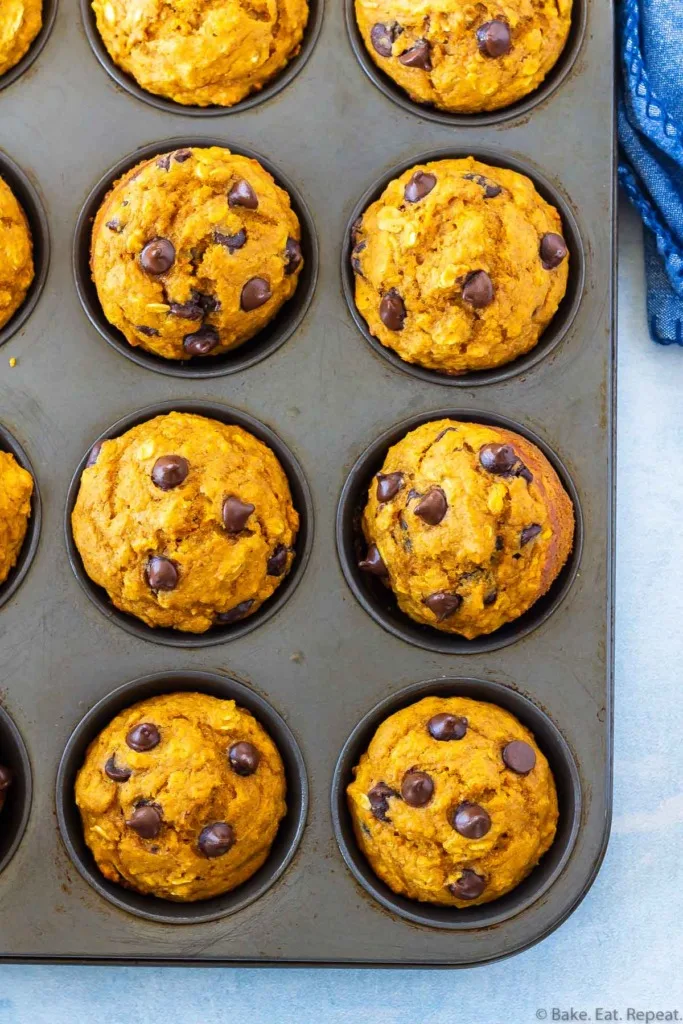 I did add some chocolate chips because in my mind pumpkin muffins need chocolate chips, but you could definitely omit them to make these muffins a bit healthier.
Keep in mind that they add a fair bit of sweetness though so without them these muffins are not overly sweet.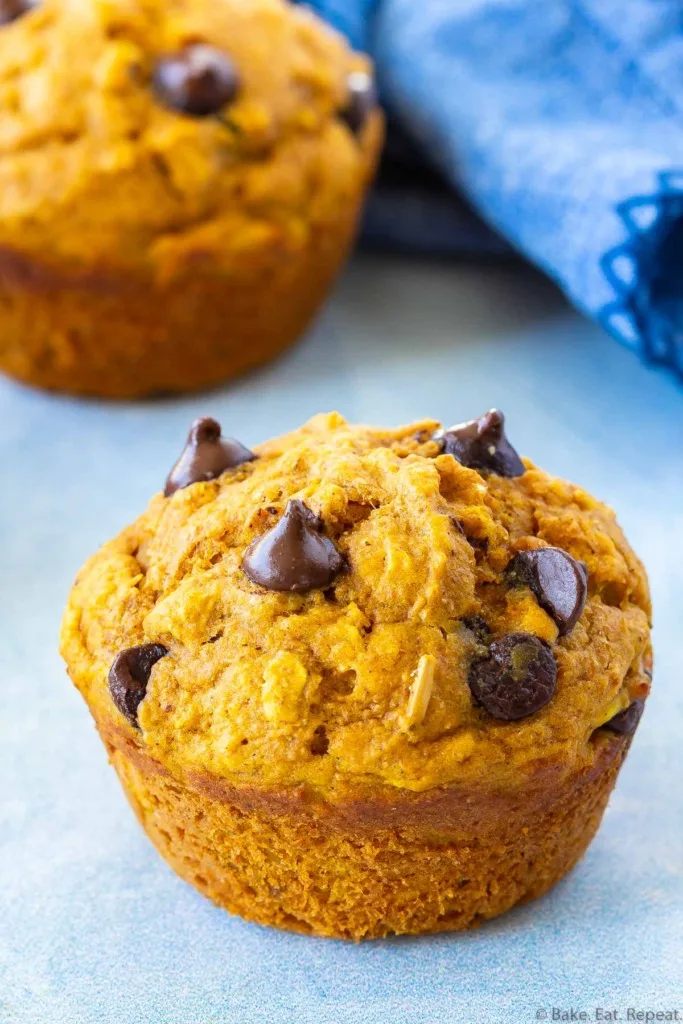 Can pumpkin muffins be frozen?
Yes, pumpkin muffins can be frozen. I freeze muffins all the time, and pumpkin muffins are no exception.
If you want to freeze these pumpkin oatmeal muffins to have on hand for school lunches or on the go breakfasts, let them cool completely and then freeze them in a large ziplock bag or an airtight container.
I find muffins thaw perfectly by lunch time if I stick them in the kids lunches straight from the freezer in the morning.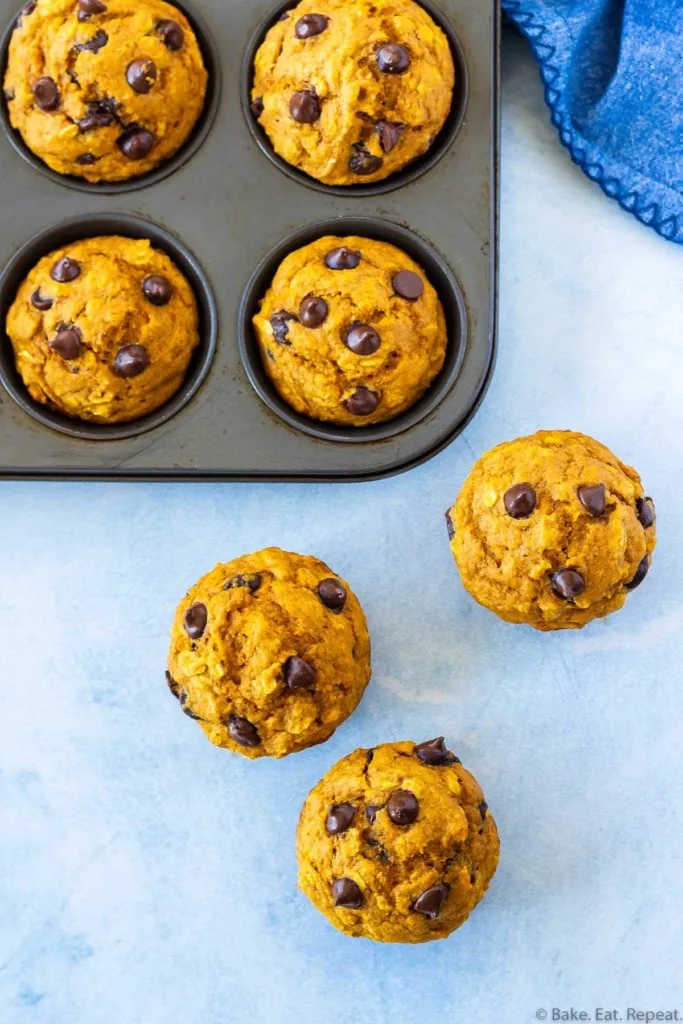 How many calories are in a pumpkin muffins?
It really depends on the muffin.
These healthier pumpkin oatmeal muffins have 206 calories per muffin. If you omit the chocolate chip, there are 171 calories per muffin.
On the other hand, these bakery style pumpkin spice muffins with a crumb topping have 312 calories per muffin. So these pumpkin oatmeal muffins are definitely on the healthier side of pumpkin muffin spectrum!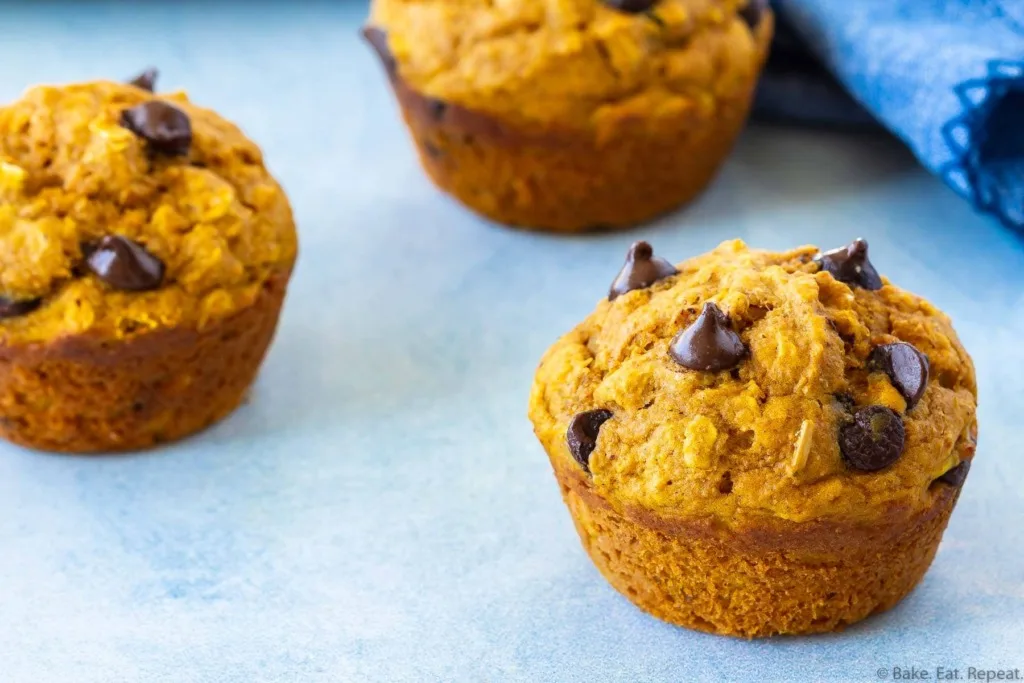 What can you do with leftover pumpkin puree?
Make more muffins! Or cookies, or bread, or scones, or soup, or dinner rolls. The options are endless.
But, if you don't want to use the rest of that can of pumpkin immediately, you can freeze it for later.
I like to freeze it in 1/2 cup portions as most recipes tend to use either 1/2 cup or 1 cup, so it's easy to thaw and use if it's already portioned out.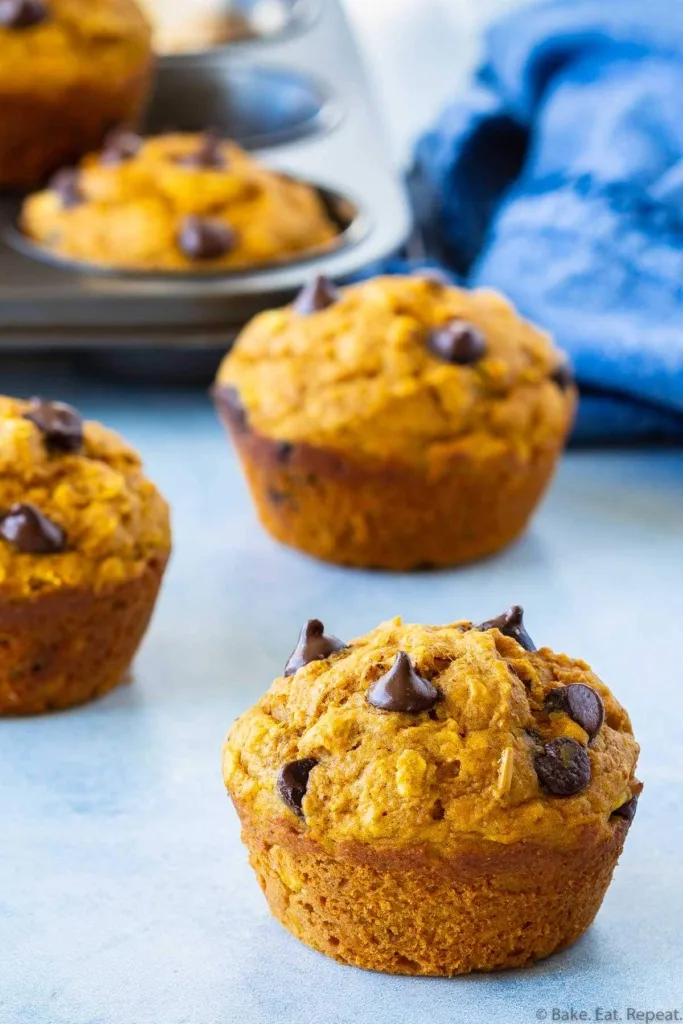 How to make Pumpkin Oatmeal Muffins:
Whisk together the dry ingredients, whisk together the wet ingredients, and stir the two together. That's all it takes to make these pumpkin oatmeal muffins.
I like to use an ice cream scoop to portion out the muffin batter into my muffin tin. It helps with getting nice rounded tops and keeps all the muffins the same size.
You can leave the chocolate chips out if you want these pumpkin muffins to be a bit healthier. I have a hard time doing that as I really like pumpkin and chocolate together!
Here are some more great muffin recipes for you: