These soft and chewy, 3 ingredient peanut butter cookies are full of peanut butter flavour. Plus they're flourless, use just one bowl and take just minutes to make!
Have you ever made 3 ingredient peanut butter cookies?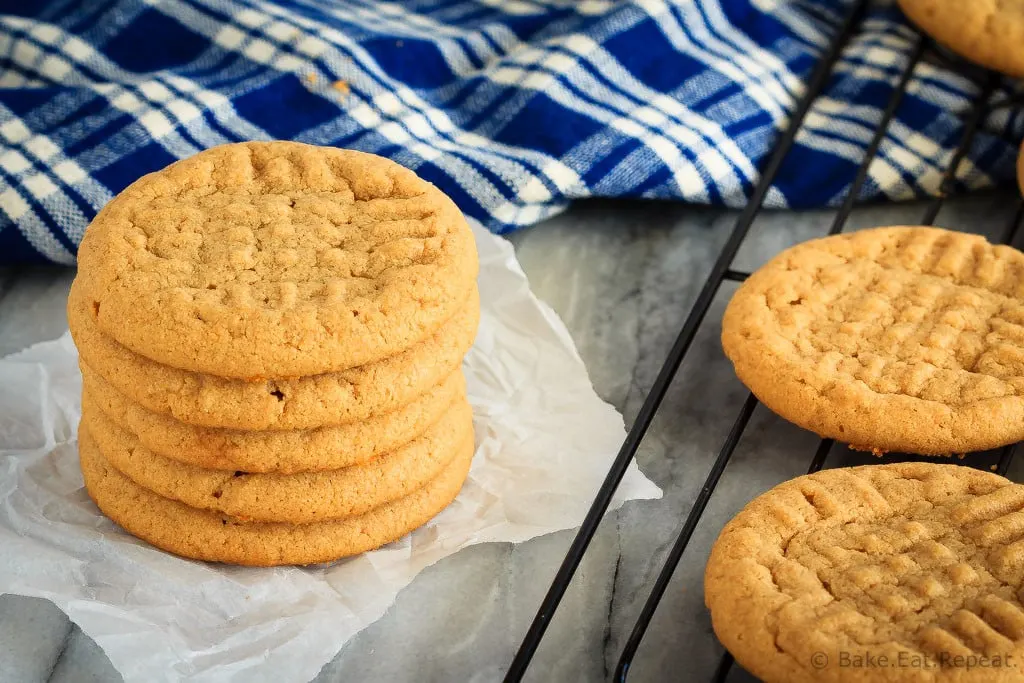 To be honest I thought it was a little bit crazy when I first saw this recipe. To make a good peanut butter cookie you have to use more then one bowl, one spoon and 3 ingredients. Right?
Turns out, not so much.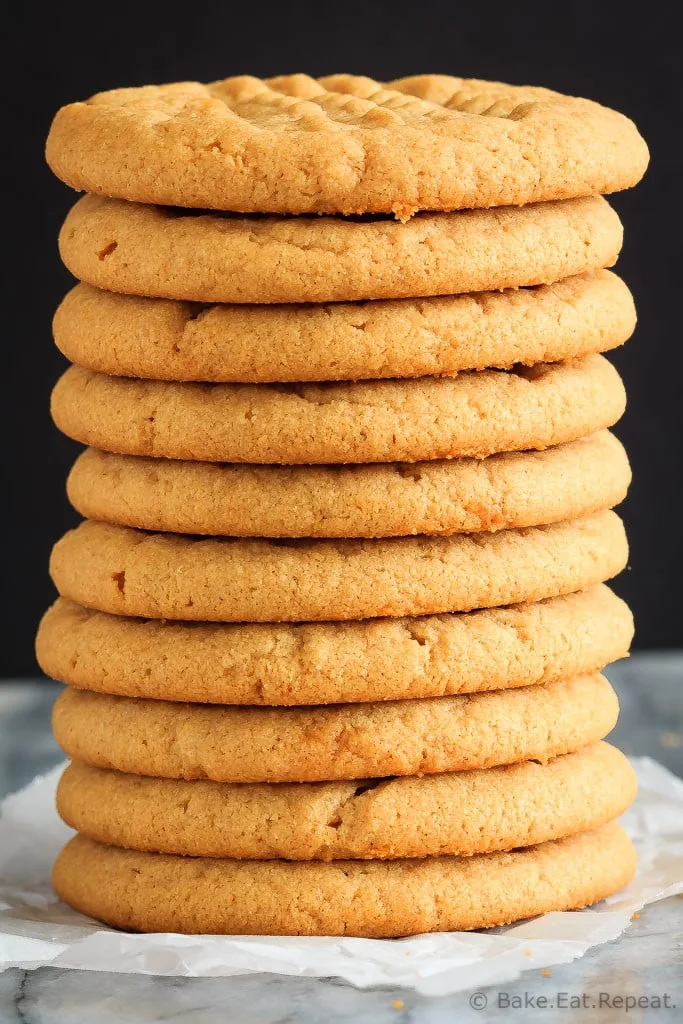 These 3 ingredient peanut butter cookies, made with one bowl and a spoon, are pretty fantastic.
Full of peanut butter flavour, with that classic crosshatch pattern on top, these soft and chewy peanut butter cookies remind me of the ones my mom used to make when I was growing up.
Considering they're basically the Kraft recipe (I only changed the baking time), they probably are the ones my mom used to make.
There are a bunch of different versions of these 3 ingredient peanut butter cookies online.
Some use brown sugar, some use white, some use twice as much sugar, they're baked at a number of different times and temperatures – but don't worry, I made boatloads of cookies and discovered the best version for you. Took one for the team.
Assuming of course that you have the same taste in peanut butter cookies as I do!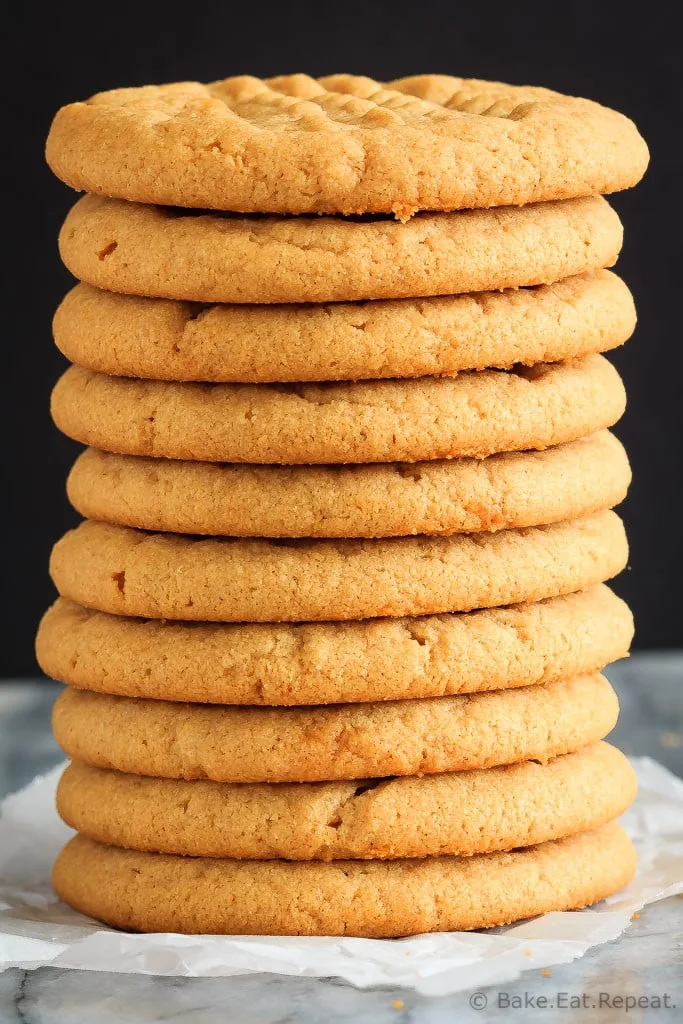 After making way too many peanut butter cookies in one day (good thing they're so easy to make!), the original Kraft version is the one we liked the best.
Although we did find that if we baked them for the 20 minutes that recipe specifies we ended up with crispy cookies.
Since we prefer our peanut butter cookies soft and chewy, I only bake them for 12-14 minutes.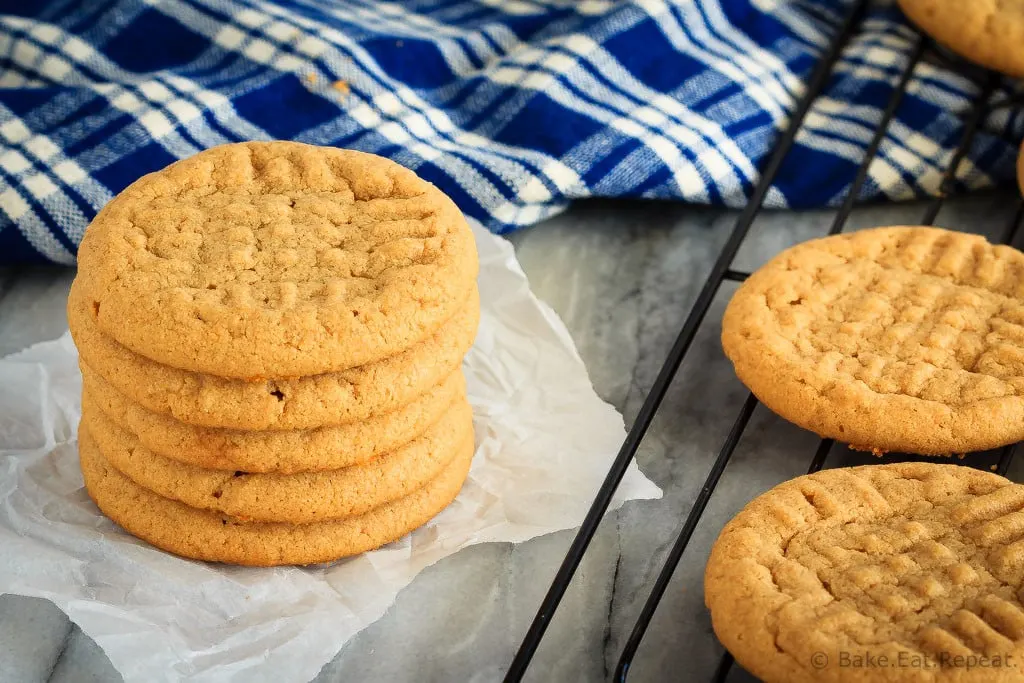 And that, my friends, results in amazing, easy as can be, peanut butter cookies.
One bowl, one spoon, 3 ingredients and about 20 minutes.
That's all you need and you can be biting into a soft, chewy, peanut buttery cookie!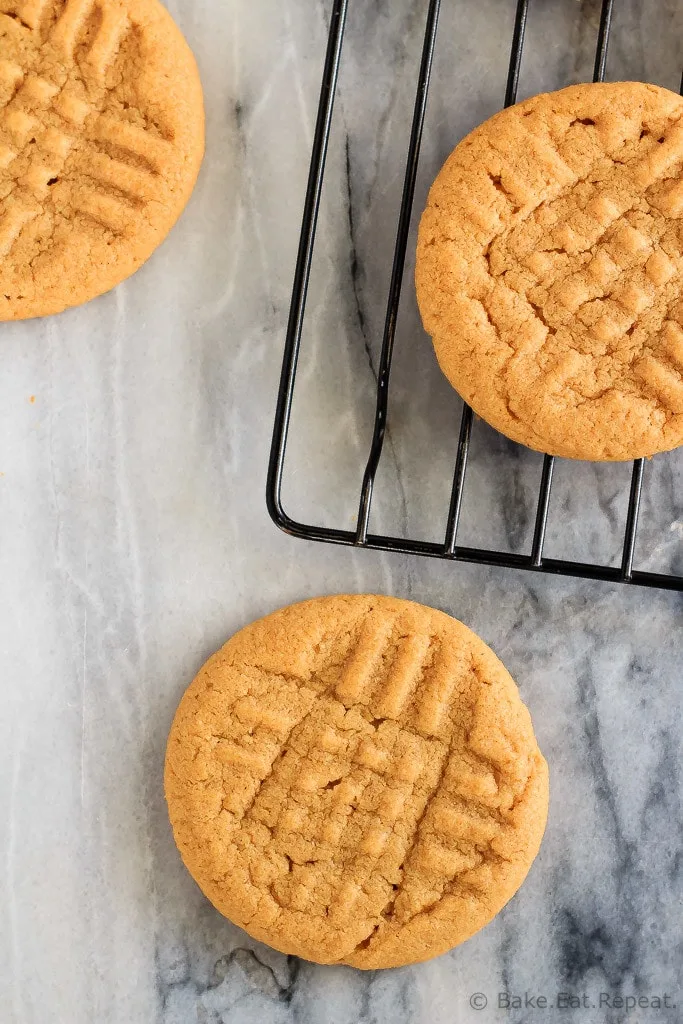 How to make 3 ingredient peanut butter cookies:
I haven't tried these cookies with natural peanut butter, but a lovely reader did and let me know that they don't work well with it – so stick to the regular kind for these cookies! I have made them with crunchy peanut butter and it was good although we prefer the creamy peanut butter in these cookies.
You can use brown sugar instead of white sugar – it will result in a very soft cookie that spreads a bit more.
I love these cooking sheets to line my pans, although these cookies are fine directly on the baking pan too.
If you have a cookie scoop, it is the best way to get uniform cookies.
Here are some more great cookies recipes for you:
I've also shared this 3 Ingredient Peanut Butter Cookies recipe over on Food Fanatic.