This glazed raspberry lemon bread is quick and easy to make and perfect to have with your morning coffee. The tangy lemon glaze just puts it over the top!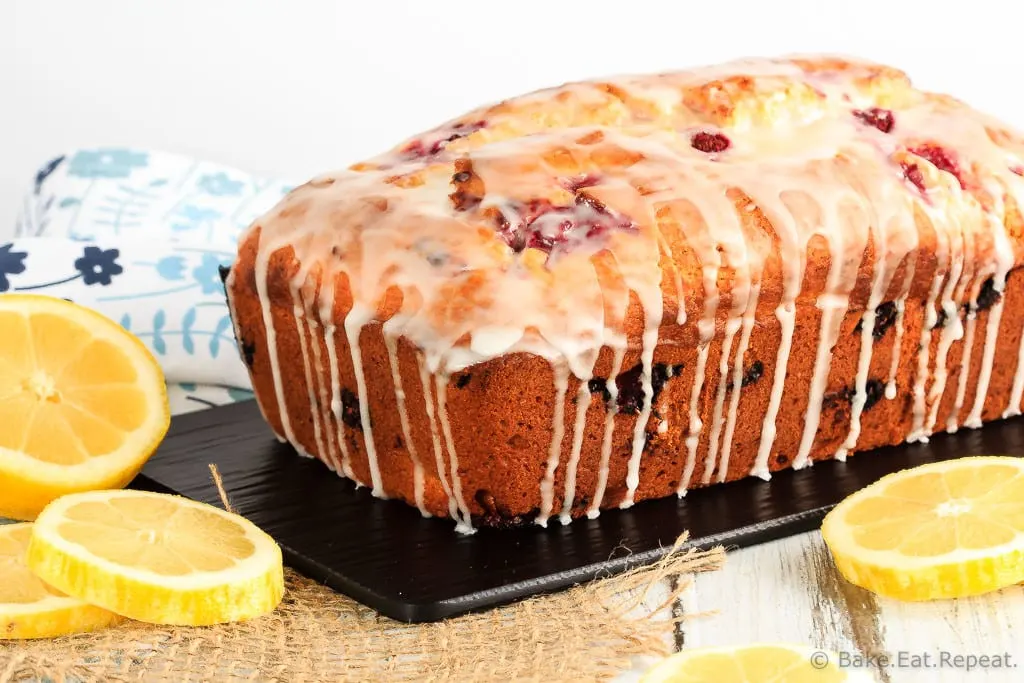 I've had an obsession with lemon flavoured things lately. Actually, every spring/summer when lemons are suddenly available in enormous bags for way less money, I go through this phase where I'm making lemon everything. No other ideas pop in my head – I just want all the lemon things, all of the time. Sweet, savoury – doesn't matter, it should probably have lemon in it.
Anyone else?
This glazed raspberry lemon bread is one of the best things to come out of my kitchen lately. I made it twice in two days and it didn't take a whole lot longer to disappear. So I'll probably be making it again soon!
It's the perfect treat with my mid-morning coffee, or to give to the kids for an easy snack. It's even delicious without that tangy lemon glaze if you want to make it a bit more appropriate for breakfast – and less dessert like. If that's your thing.
I, on the other hand, chose to cover this raspberry lemon bread with a sweet and tangy lemon glaze because it was delicious. And I have no regrets.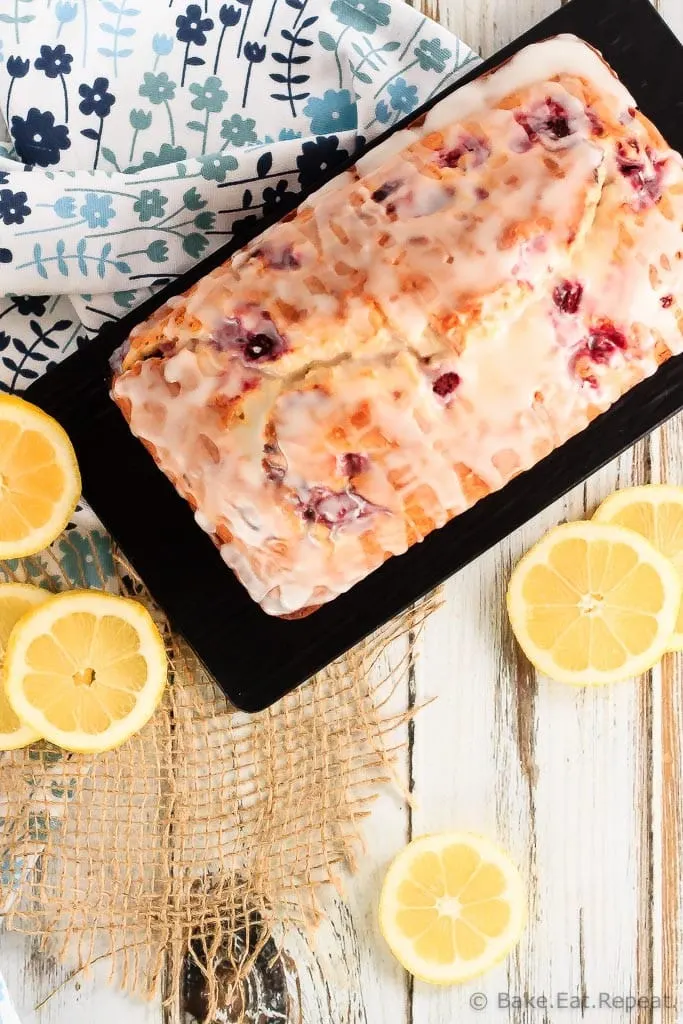 This glazed raspberry lemon bread actually happened because we love these raspberry lemon cookies so much that I decided we needed more raspberry lemon things in our lives. So I think I can probably call this health food since I made it instead of cookies. Right? At least I can justify eating this for breakfast – and cookies don't often qualify (unless they're these healthy apple oatmeal breakfast cookies I suppose).
Now I just need to see how many other things I can put raspberry and lemon in together.
Because I clearly can't get enough of that combination right now!
Tips for perfect Glazed Raspberry Lemon Bread:
I've also shared this recipe over on Food Fanatic.
This post contains affiliate links, meaning that if you make a purchase through these links, I may receive a small commission.