These chewy, salted double chocolate cookies are quick and easy to make and taste fantastic! Sweet and salty flavours are combined for the perfect treat!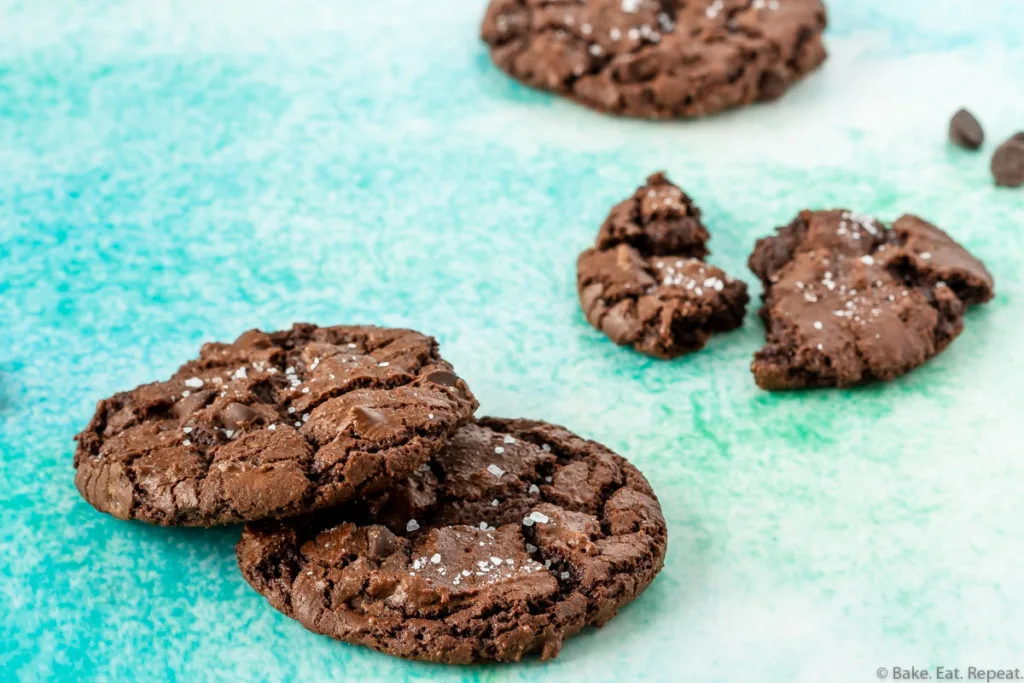 These cookies are amazing. Crisp on the outside, soft and chewy on the inside, and so much chocolate flavour.
They're delicious.
And that sprinkle of sea salt on top just makes them even better. The combination of sweet and salty makes for the perfect treat.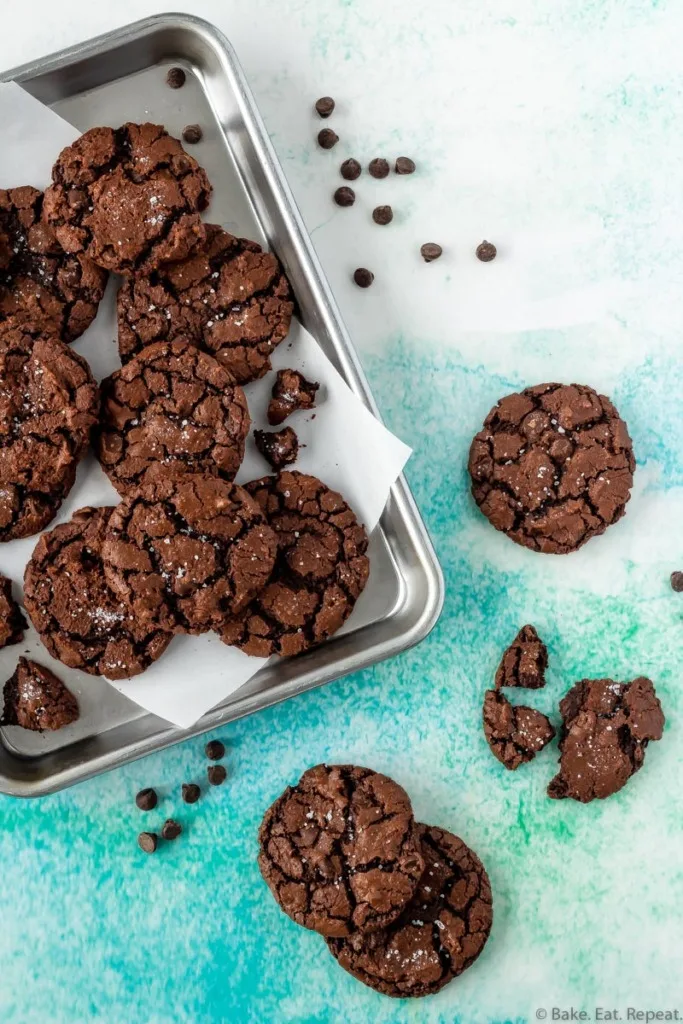 We managed to polish off a batch of these salted double chocolate cookies in no time at all. They're so good.
You need to make them soon!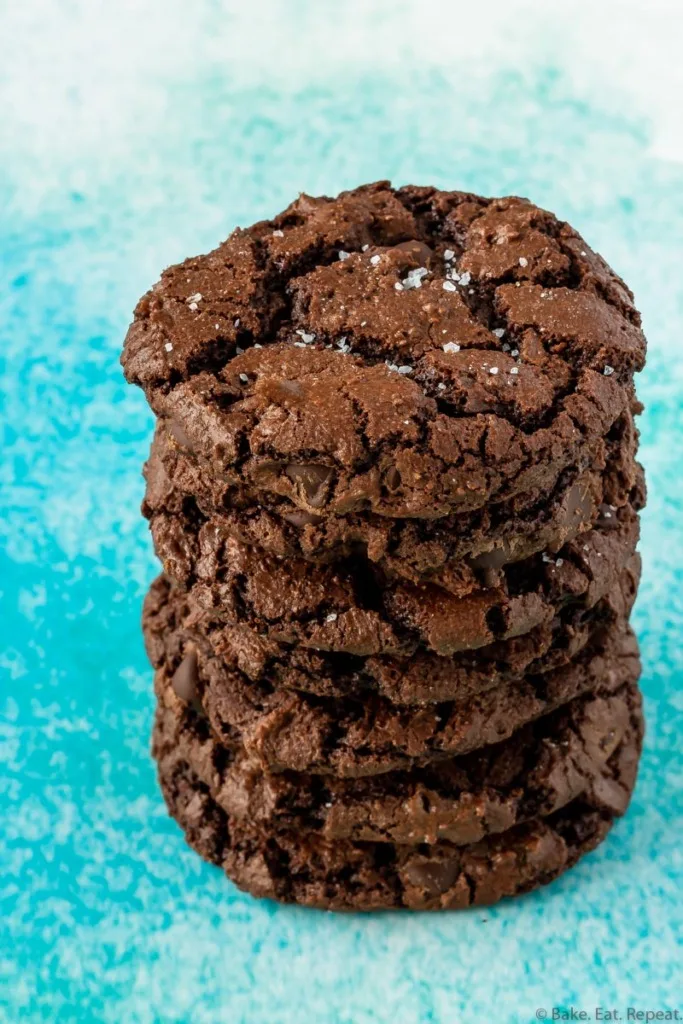 What is the best way to store cookies?
The best way to store cookies is in an airtight container at room temperature. They will stay fresh this way for up to 5 days.
If you want your cookies to last longer than that, you can freeze them for up to 3 months.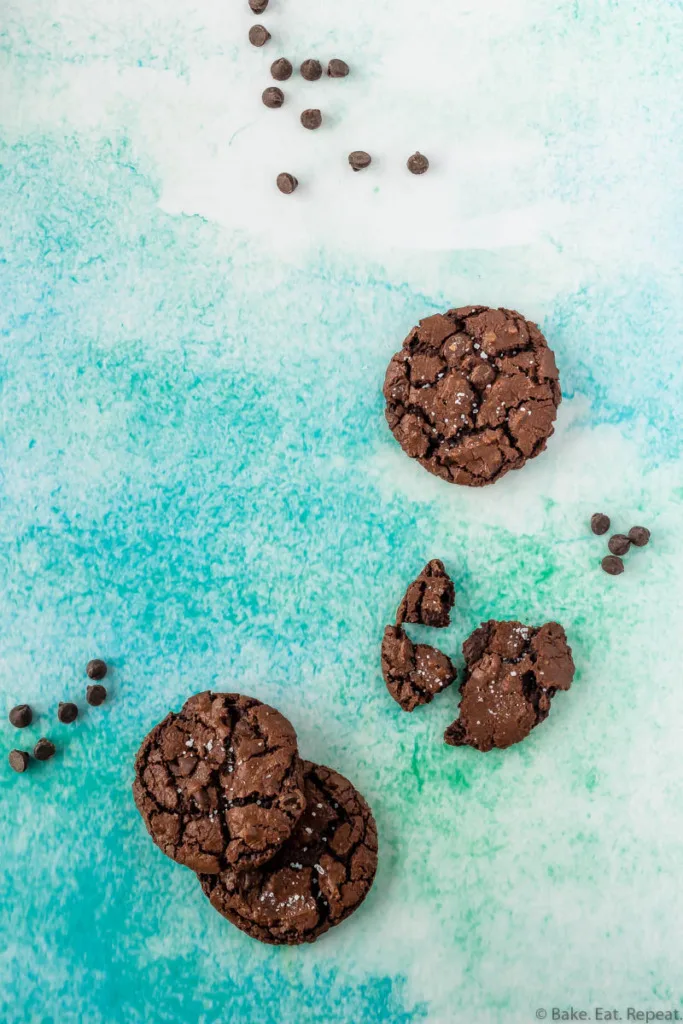 Can you freeze fresh baked cookies?
I freeze fresh baked cookies all the time. Most cookies freeze very well.
After baking cookies, let them cool completely, and then freeze them in an airtight container for up to 3 months. Defrost them at room temperature.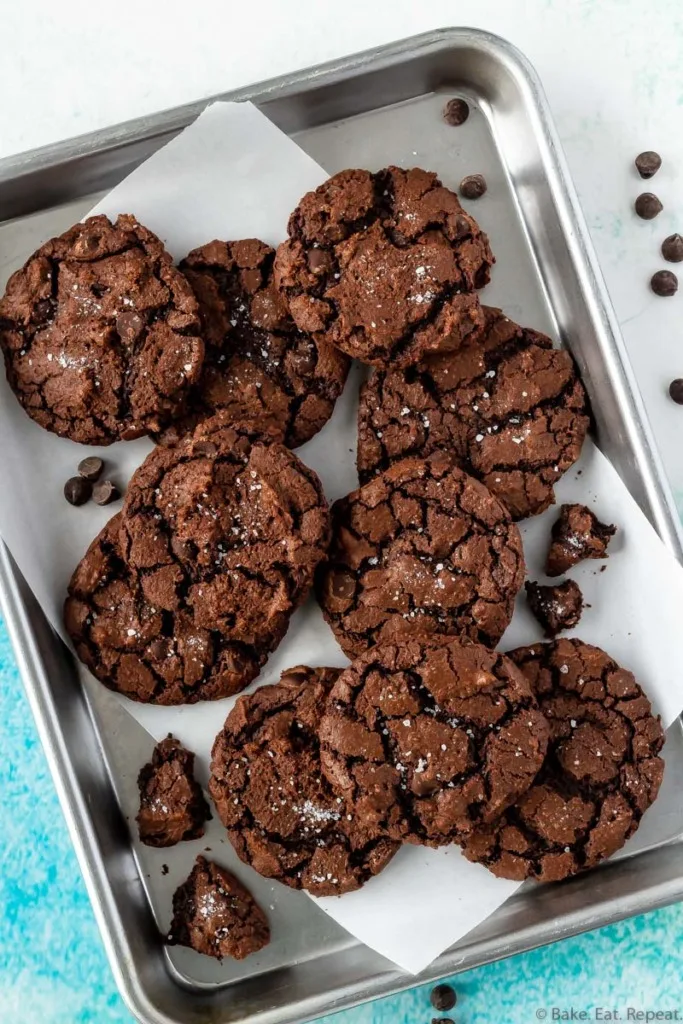 How to make Salted Double Chocolate Cookies:
This cookie dough is very soft, more like brownie batter than cookie dough. Prepare these cookies as a drop cookie, simply dropping the batter by the spoonful onto the cookie sheet before baking.
I like to use a 1.5 tablespoon sized cookie scoop to portion out this cookie dough.
If you don't want salt on top of your cookies, you can omit it, but the sweet and salty is pretty amazing, so I highly recommend adding it!
Use any kind of chocolate chips you like in these cookies. Our preference is dark chocolate chips.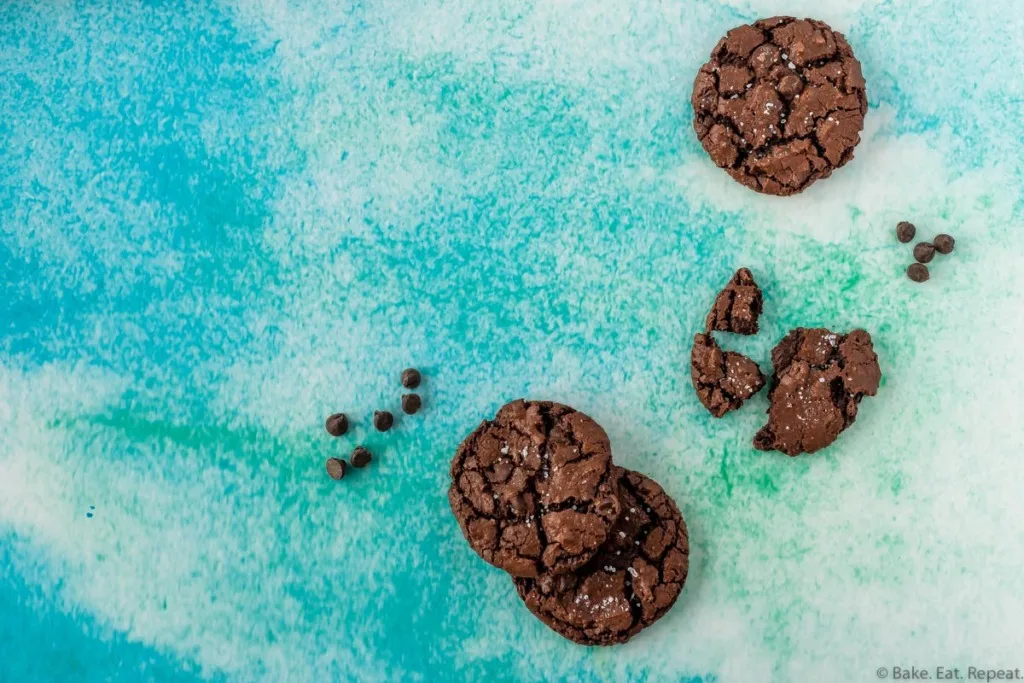 Here are some more great cookie recipes for you: