Chewy, brownie-like double chocolate cookies with a sprinkle of salt. Because adding salt to a sweet chocolate cookie is the best thing you can do to it!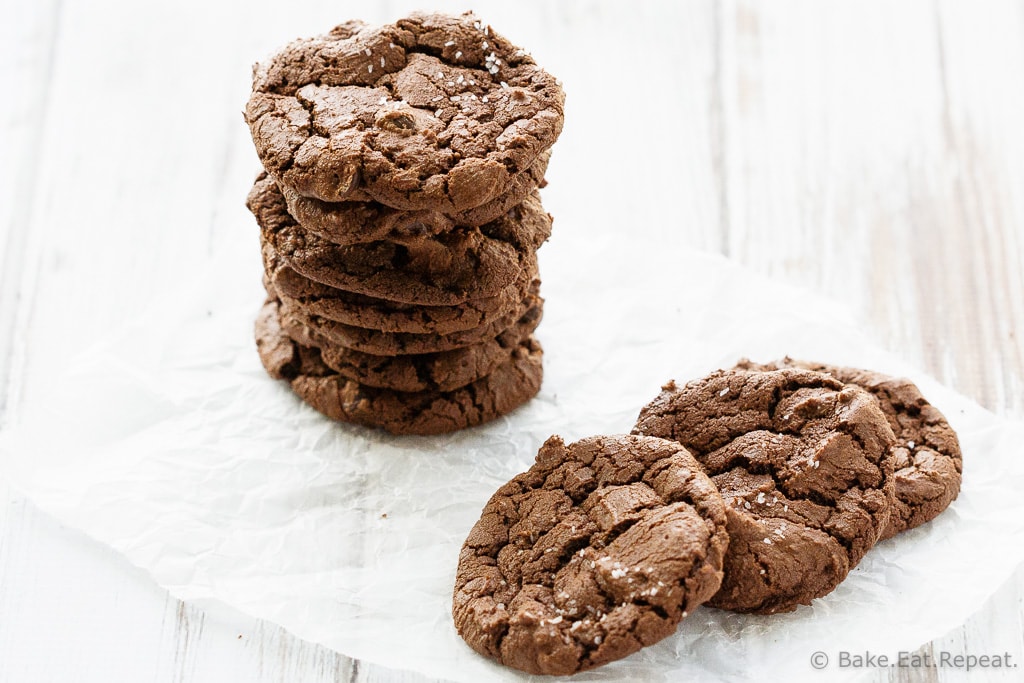 Well it's been over a month since I posted a cookie recipe, so obviously these salted double chocolate cookies needed to make an appearance as soon as possible.  Clearly we couldn't go much longer without a cookie recipe to tempt us all.  No one can go without cookies for that long, right?  Right.
Not that we have been.  Going without cookies that is.  Just nothing new and exciting to share – I certainly haven't gone a month without making cookies.  We make them fairly regularly around here – but I'm perfectly okay with making the old favourites over and over again rather then trying something new.
Which is actually what this recipe is – just updated because these cookies deserved some better pictures.  They're too good to be relegated to the horrible picture pile.  Nobody wants to make a cookie that looks terrible.  So I needed change that.  As a bonus, that meant I got to make these salted double chocolate cookies again.  And then try not to eat all of them immediately.  It's actually kind of an issue.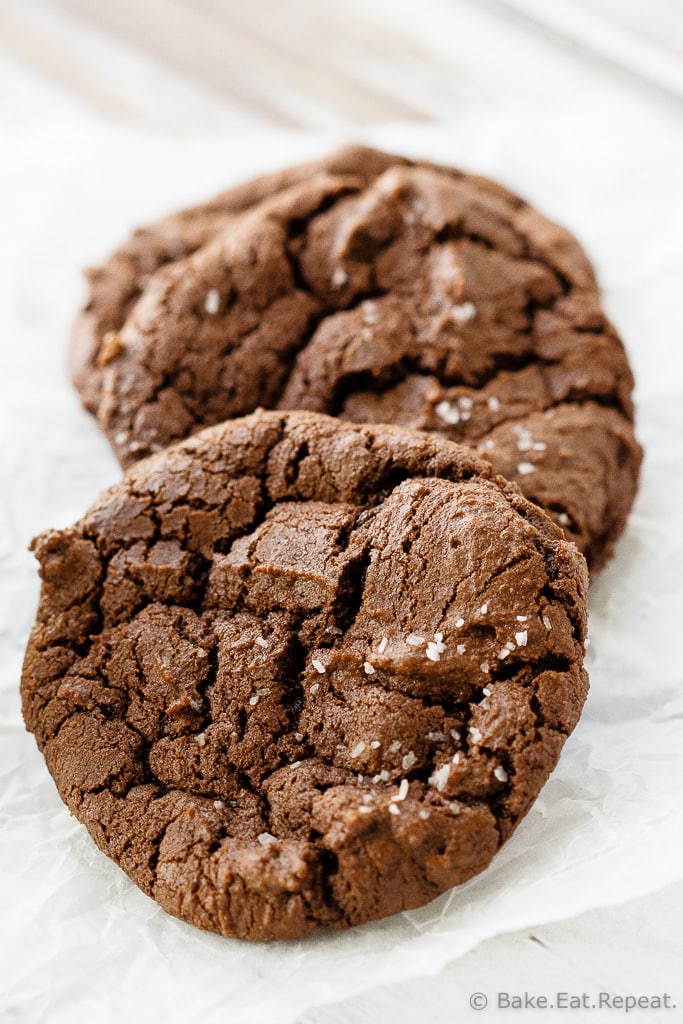 Salt and chocolate is maybe the most addictive combo there is.  It is really hard to stop after just one cookie.  Although, does anyone actually ever eat just one cookie?  Inquiring minds want to know.  Clearly you shouldn't eat any more then one at a time, but does anyone actually do that?  I've always felt that cookies need to be consumed in pairs.  Just me?
I mean, I always eat just one.  Obviously.  That's the healthy and mature thing to do.
It'd be easier to just not make cookies.  But where's the fun in that?
Double chocolate cookies with salted tops.  Because the only thing that can make a chewy, brownie-like double chocolate cookie better is sprinkling some flaky salt on top of it.  And then eating just one.