This spinach pesto is so quick and easy to make, you'll wonder why you ever bought pesto! It's the perfect, flavourful addition in so many recipes! Plus a quick recipe video!
Watch how easy this Spinach Pesto is to make here: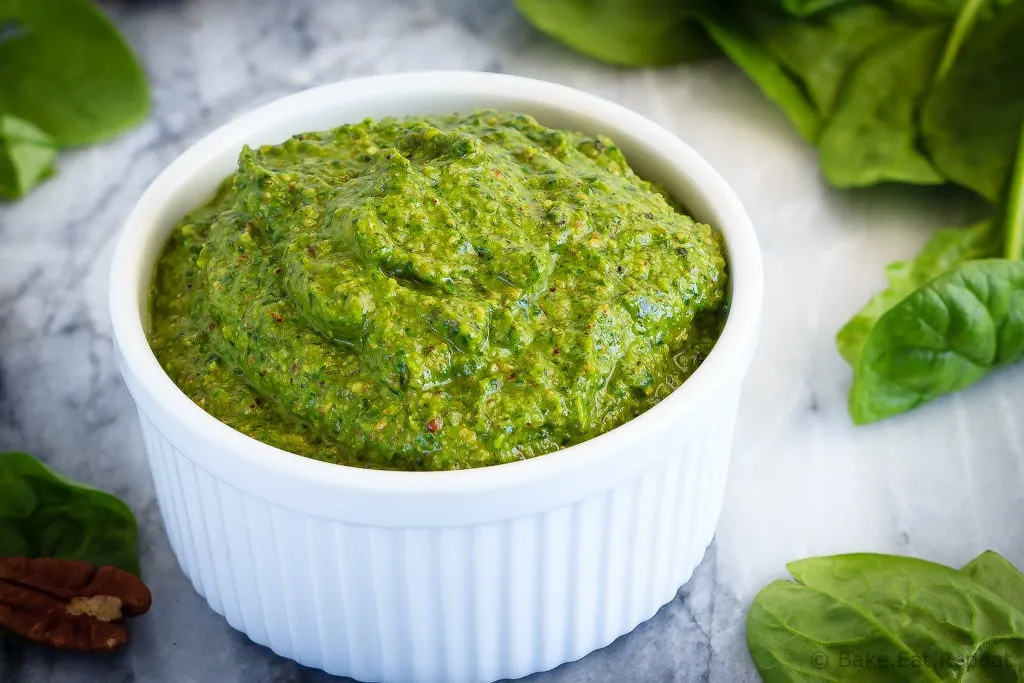 Do you love pesto? Add it to anything and everything? Or hate it?
I'm starting to really love it. I've been making a pesto pasta recipe with it incessantly lately, and I'm kind of loving the fact that the kids think it's the best meal ever. And these are the same children that refuse to eat spinach. For the most part my kids aren't too picky, but they won't eat spinach. Unless it's sneakily hidden in a pesto pasta sauce that is (or smoothies, they'll usually drink those). We'll see how long I can keep up that deception by just calling it green sauce.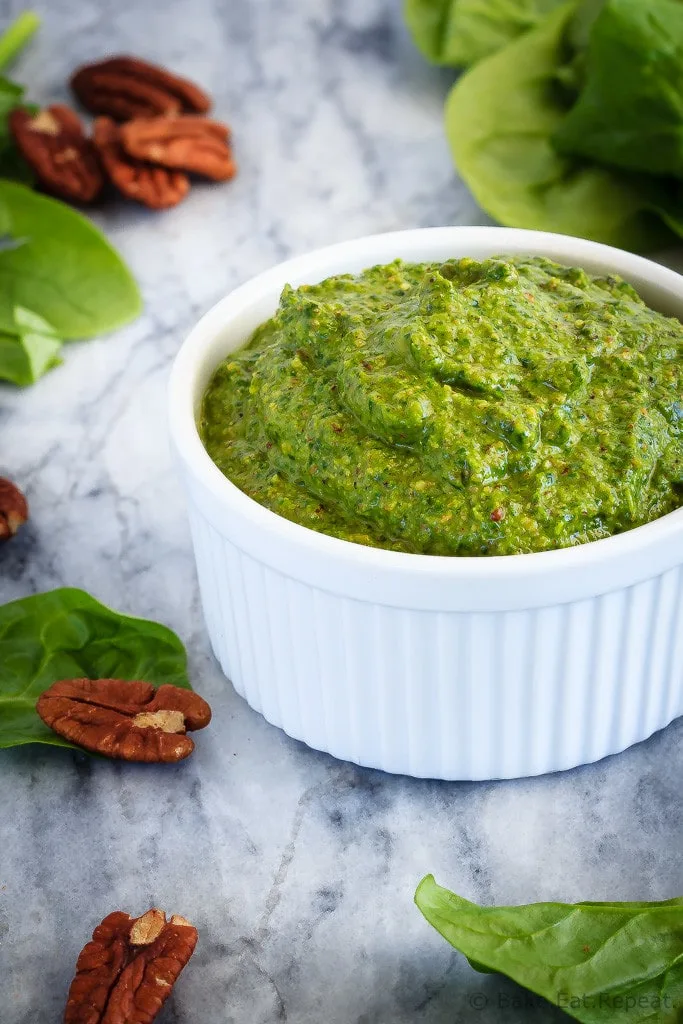 This spinach pesto is my new favourite recipe because it is so quick and easy to make, but also because I am completely incapable of growing basil (which is the usual green stuff in pesto). For some reason it will never grow for me, even when I buy the plants that are well started instead of just planting seeds. It still dies. I don't know what I'm doing wrong – isn't basil supposed to be one of those plants that is easy to grow?
But then, I can't grow zucchini either, which is completely baffling. It's only the most prolific plant ever – except in my garden. In my garden it inexplicably dies. Every. Single. Year.
At any rate, I can't grow basil, so I'm definitely not harvesting boatloads of the stuff to make pesto with.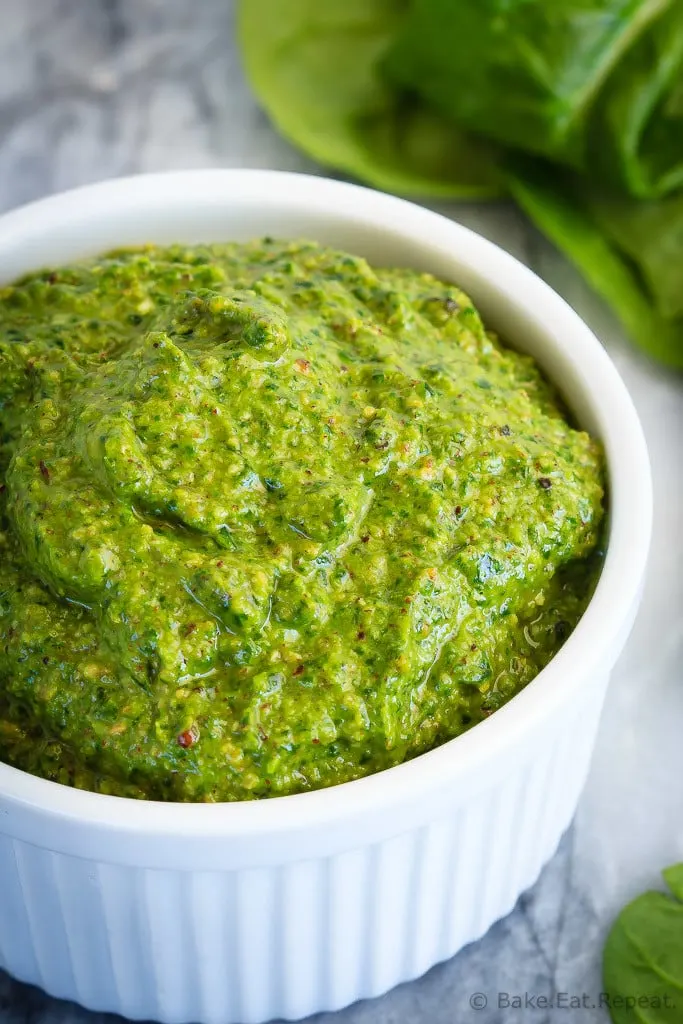 So I made spinach pesto – because I love spinach, I can grow spinach, and spinach is always available at the store. And evidently, spinach pesto is one way to get the green stuff into my children without any tears.
Clearly, it's perfect.
Tips for perfect Spinach Pesto:
This post contains affiliate links, meaning that if you make a purchase through these links, I may receive a small commission.