So with the New Year, I'm suddenly seeing green smoothies all over the place on the internets. Anyone else?!
So I decided that I needed to join the party and share my favourite green smoothie with you! I like this tropical green smoothie the best out of all the combinations I've tried. And I've tried a lot.
And not only because I like them for lunch fairly often. But also because I have a 3 year old that refuses to eat virtually any fruits or vegetables. (Why???? They're so good. Why won't he just try them?!) But. He WILL down smoothies like there's no tomorrow. Every time. I have never put a smoothie concoction in front of him that he wouldn't drink. And I'll be the first to admit that some of them have been just plain gross. But he drinks them.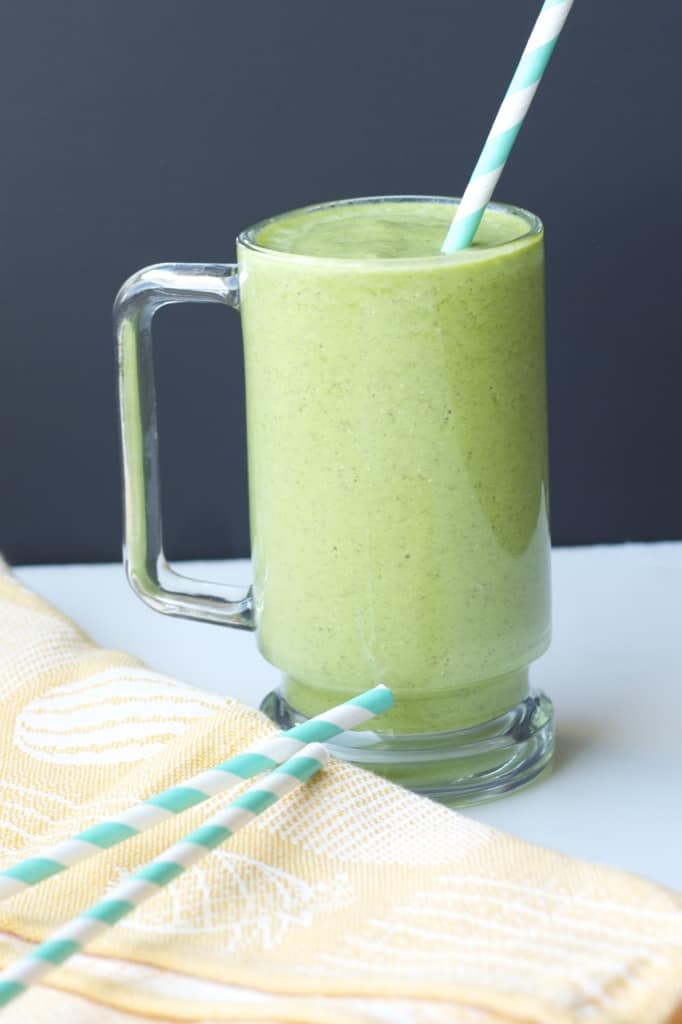 So, I make a lot of smoothies. Because I don't want my kid to get scurvy.
This one is one of our favourites. This is one of the smoothies that I will prep ahead of time, and make freezer "smoothie packs" that can be whipped up in minutes by just adding the milk and the full pack to the blender. No need to pull eighteen bags of frozen fruit out to get a little out of each one. For some reason that is sometimes a deterrent to making a smoothie around here. (How lazy am I?!) But I find that it actually does save time to make up a whole bunch of ziplocks with everything in it for two smoothies, and then I only need to toss the contents in the blender and add the liquid. Such a time saver.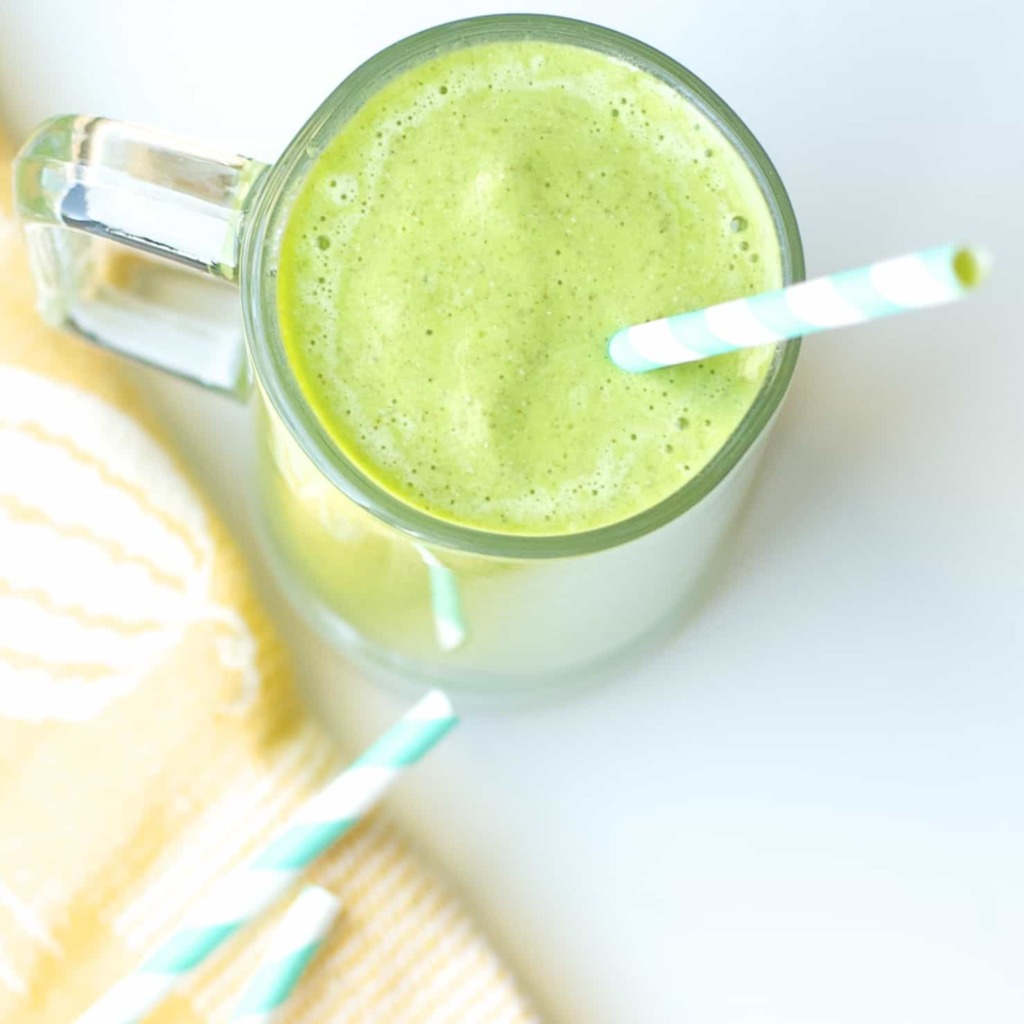 I like using frozen fruit for my smoothies, as it gives the creamiest texture, and you don't need to add ice then. I actually usually need to add some water in order to blend it, which I prefer. I also like to use plain Greek yogurt in my smoothies, to get some protein in them. I freeze my Greek yogurt in an ice cube tray, and then add a couple cubes to each of the bags when I make up my "smoothie packs" for the freezer. I toss the spinach in there too, it blends just as well from frozen as fresh. If you're not using everything frozen like I do, you may need to add ice instead of water to thicken up the smoothie a bit.
Hope you enjoy this healthy, vitamin packed smoothie as much as we do! And if you also have a fruit and veggie hating child, maybe green smoothies will be the trick for you too! Or am I the only one with one of those?! Probably not. I'd love to hear anyone else's tricks for getting the green stuff into their kids – I'm always looking for new things to try!