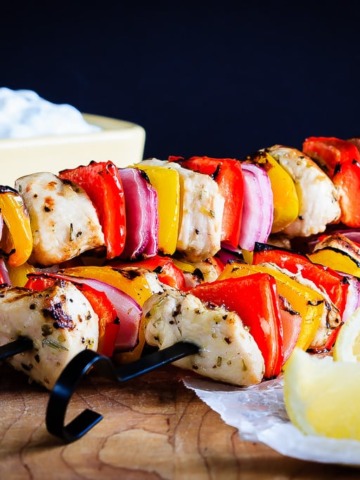 An easy, 30 minute meal for the summer, these grilled Greek chicken kabobs with tzatziki sauce are fantastic. The whole family will love them!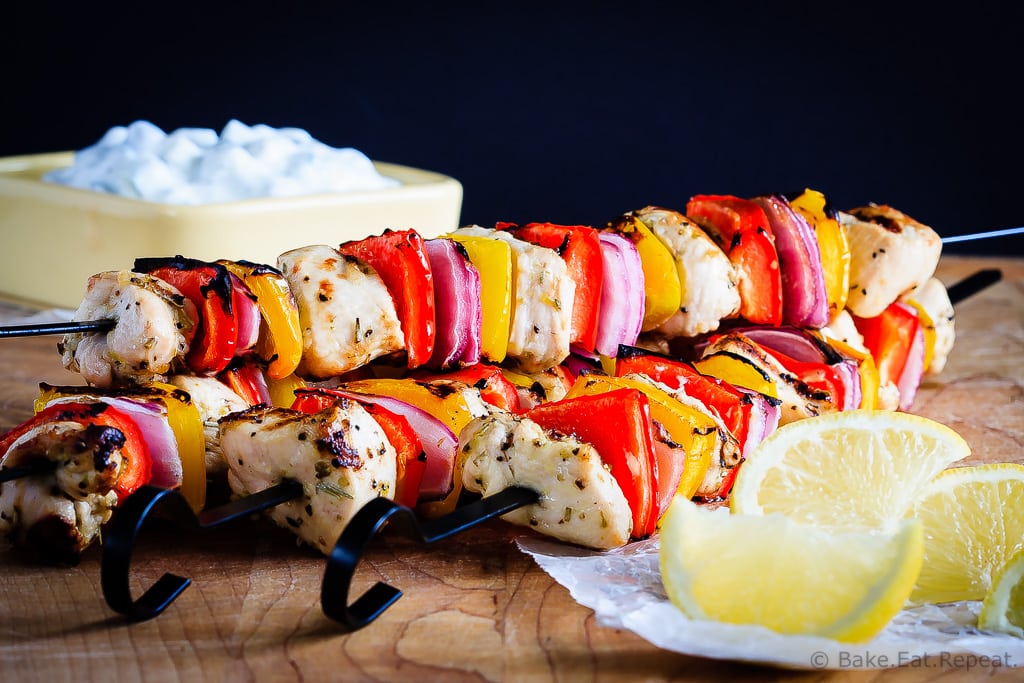 I'm a little bit addicted to Greek flavours. Tzatziki sauce in particular. I can't get enough of it. When I make meals like these Greek chicken kabobs, I always make extra tzatziki sauce just so I can use it on everything for the next week. On sandwiches, as a dip for veggies, it's fantastic – and it's so easy to make.
Which makes these Greek chicken kabobs with tzatziki sauce the perfect meal for 30 Minute Thursday this month.
I've made about 6 different variations of this meal over the last few months. I made it in the oven, on the grill, with chicken thighs, with pork tenderloin, pork chops, and on and on. They were all delicious, but I wanted it to easily be a 30 minute meal. Not just a 30 minute meal if you're doing 16 things at once to get the meat cooking immediately.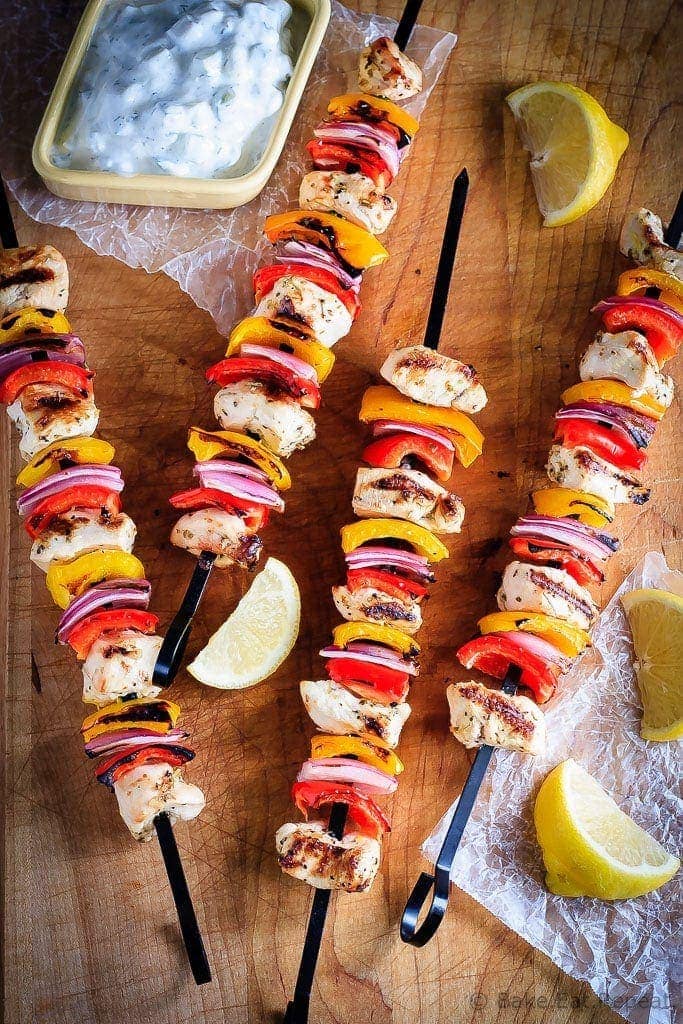 So I finally settled on Greek chicken kabobs. And I'm super happy about that because they were the best of all the variations I tried. Although my family might just be a little sick of this by now. Maybe.
I should probably make them something different tonight.
But it's gonna have to be something quick because these summer days are slipping by way too quickly for my liking. I'm having a hard time wanting to be in the kitchen (or in front of the computer!) this last month. It just seems like a much better idea to be at the park with my kids then working on something inside!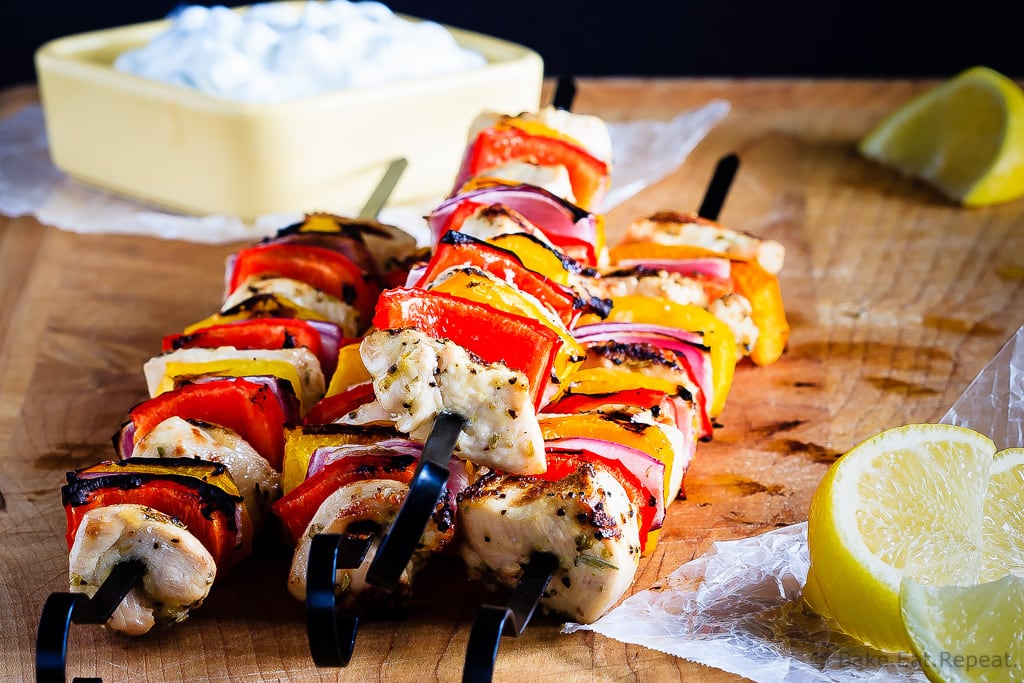 Pretty sure that's going to continue for the rest of the summer. It disappears too fast to not spend as much time as possible outside with the kids.
If you're feeling the same way, check out the links below, or look at past 30 Minute Thursday posts and you can find a whole bunch of 30 minute meals to keep you out of the kitchen and enjoying the sunshine!
But start with these Greek chicken kabobs. Because tzatziki!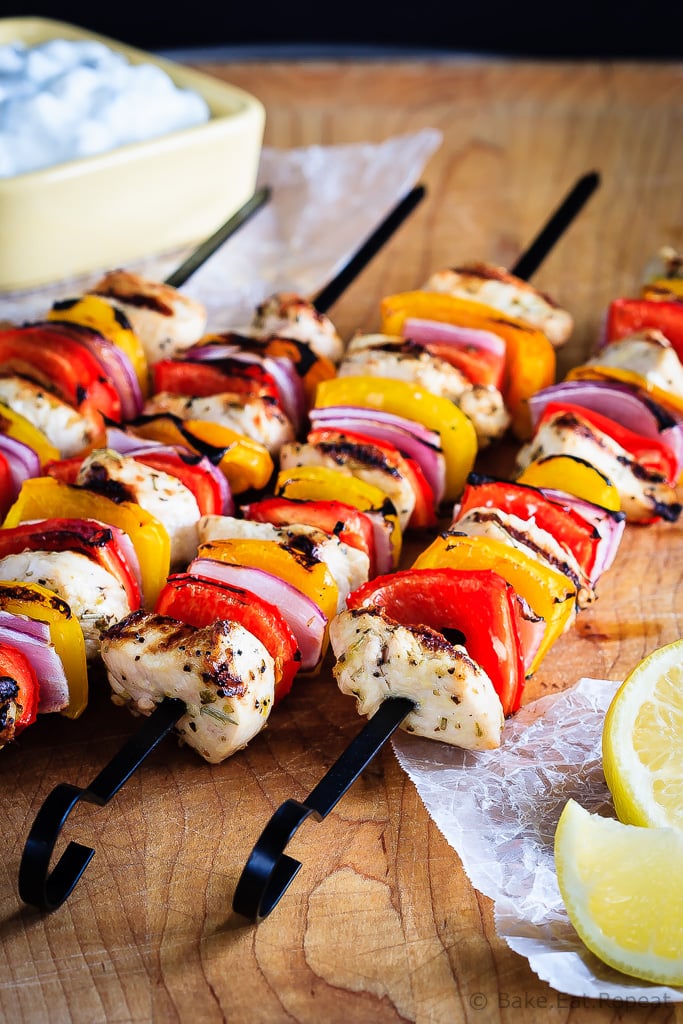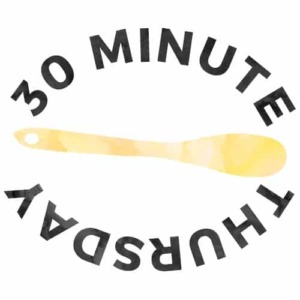 One Pot Thai Peanut Veggie Pasta from Flavor the Moments
Chilled Lettuce, Cucumber and Pea Soup from Floating Kitchen
Greek Quinoa Grilled Zucchini Boats from Kristine's Kitchen
One Pan Chicken Enchilada Bake from Pumpkin 'N Spice
Healthier Skillet Lasagna from The Recipe Rebel